Here's some weekend links for your Sunday morning or afternoon:
The NHL is looking into virtual reality streaming for live games. [Puck Daddy]
Steven Stamkos received a strange 10-minute misconduct penalty Saturday night. [Sports Illustrated]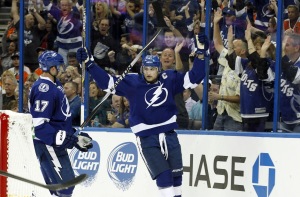 Carey Price had yet another big night, this time shutting down the Islanders. [TSN.ca]
You can expect some major changes if the Sharks miss the playoffs. [Ottawa Sun]
Brandon Saad scored a nice goal against the Sharks. [The Hockey News]
Reports suggest Vladimir Sobotka will not be returning to the Blues this season. [Frozen Notes]
Here's a look at some college free agents that could garner attention from NHL teams. [USA Today]
A look at why the NHL's leading scorers are at a below-average pace. [New York Post]
The NHL truly should move into a three-on-three overtime rule. [CBS Boston]
The Jets passed the Kings in the standings with a win. [The Score]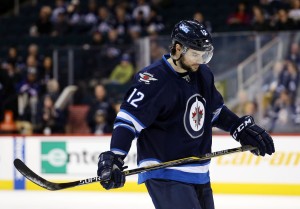 An update on Blue Jackets prospects. [Today's Slapshot]
The Stars steamrolled the Capitals on Friday night. [Defending Big D]
I am a former NHL media member and reporter for the St. Louis Blues, working for various media outlets. Currently, I am an NHL News Writer and Editor for The Hockey Writers. I live in St. Louis and work as a freelance copywriter in numerous industries.