As I groggily woke up at 5:30am on Sunday morning, phone still in hand from reading lockout updates on twitter as I fell asleep, one tweet read clear:
Deal is done. #TSN

— Aaron Ward (@aaronward_nhl) January 6, 2013
As I stared in disbelief, additional tweets scrolled through. Tweets from Bob McKenzie, Nick Kypreos, Pierre LeBrun, and Renaud Lavoie. They all said the same thing, there was a deal in place, the lockout is over (pending ratification), and we get the NHL back now!
Fast forward through 30 minutes of pure joy and then NHL rosters came to the forefront. Players need to return to their cities. Kris Letang has been in Russia for all of 2 days and must return from the KHL debut he never actually made. On top of it, with the season expected to start within 2 weeks, many rosters remain incomplete.  There are still a few teams that have restricted free agents to deal with.
Current Restricted Free Agents
Colorado Avalanche – Ryan O'Reilly
Dallas Stars – Jamie Benn
Florida Panthers – Dmitry Kulikov
Minnesota Wild – Nick Palmieri
Montreal Canadiens – P.K. Subban
New York Rangers – Michael Del Zotto
Phoenix Coyotes – Brett MacLean
San Jose Sharks – Nick Petrecki and James Sheppard
Toronto Maple Leafs – Cody Franson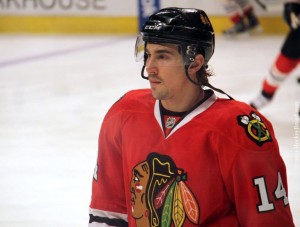 There are still many Unrestricted Free Agents available as well, including the likes of Kristian Huselius, Eric Fehr, Mark Eaton, Chris Campoli, Kurtis Foster, and many others that could help out NHL teams.
There are prospects to evaluate, injuries to diagnose, and 23 man rosters to be formed in half the time it usually takes. Is a hot prospect in the AHL worth turning away a 3rd or 4th liner who hasn't played a meaningful game in a few months? We're about to find out very quickly. Even the Stanley Cup Champion Los Angeles Kings, who kept their Championship roster intact, will have issues to deal with as Jonathan Quick has not been medically cleared from his back injury and Anze Kopitar recently suffered a knee injury overseas.
Another aspect for GMs to consider as "training camps" begin will be the trade deadline. It's only 2 VERY short months away; and quite a few key players are entering the last year of their deals.  Here's just a sample:
Upcoming Free Agents in 2013
Anaheim Ducks – Corey Perry, Ryan Getzlaf
Boston Bruins – Nathan Horton, Tim Thomas, Tuukka Rask (RFA)
Calgary Flames – Jarome Iginla
Carolina Hurricanes – Alexander Semin
Colorado Avalanche – Milan Hejduk
Columbus Blue Jackets – Steve Mason (RFA), Sergei Bobrovsky (RFA)
Dallas Stars – Jaromir Jagr, Brenden Morrow, Derek Roy, Michael Ryder
Detroit Red Wings – Valtteri Filppula, Jimmy Howard
Edmonton Oilers – Sam Gagner (RFA), Ryan Whitney, Nikolai Khabibulin
Florida Panthers – Stephen Weiss, Peter Mueller (RFA), Jose Theodore
Los Angeles Kings – Simon Gagne, Dustin Penner, Rob Scuderi, Jonathan Bernier (RFA)
Minnesota Wild – Matt Cullen, Niklas Backstrom
New Jersey Devils – Patrick Elias, Travis Zajac, David Clarkson
New York Islanders – Brad Boyes, Lubomir Visnovsky, Mark Streit, Evgeni Nabokov
New York Rangers – Ryan McDonagh (RFA)
Ottawa Senators – Sergei Gonchar
Philadelphia Flyers – Kimmo Timonen
Phoenix Coyotes – Steve Sullivan, Raffi Torres, Mike Smith
Pittsburgh Penguins – Matt Cooke, Pascal Dupuis
San Jose Sharks – Ryan Clowe, Doug Murray
St. Louis Blues – Andy McDonald, Chris Stewart (RFA)
Toronto Maple Leafs – Tim Connolly, Joffrey Lupul, Clarke MacArthur
Vancouver Cancuks – Alexander Edler, Mason Raymond
Washington Capitals – Mike Ribeiro, Roman Hamrlik, Michal Neuvirth (RFA)
Winnipeg Jets – Nik Antropov, Ron Hainsey
GMs are going to have to evaluate their team's chances and these players in just 2 months and decide how each player fits (or doesn't fit) into the future. They'll also have to weigh the option of two amnesty buyouts, new contract limits, and a new salary cap landscape. Oh, and guess what New York (Rangers), you can't hide Wade Redden in the AHL anymore.
Good luck General Managers, you will need it.  There are millions of hockey fans chomping at the bit to discuss and dissect every single roster move instead of CBA updates.  (Has Luongo been traded yet!?!)