We are introducing a new summer series called the NHL Needs More. Once a week or thereabouts, we are going to highlight different things that the NHL needs more of to help make today's game better and more exciting. Last time we told you why the NHL needs more John Tortorellas. Today we shift our focus towards our television sets.
Hockey Viewing in the States
The year is 2018. The NHL is as strong as ever when it comes to revenues. They just enjoyed ratings success in the Stanley Cup Final thanks to Alexander Ovechkin and the Washington Capitals finally winning it all. All-in-all the state of the game is pretty good until we get to that impending lockout, but that's not for a bit yet.
No today, our focus shifts to the state of watching hockey on TV. For a sport in hockey being one of the four major sports, the television viewing options in the United States is definitely something left to be desired. The NHL is the only major sport of the four that elects to put part of their Final series on a non-basic channel. If you want to watch Games 2 & 3 of the Final, good luck finding NBCSN in your area.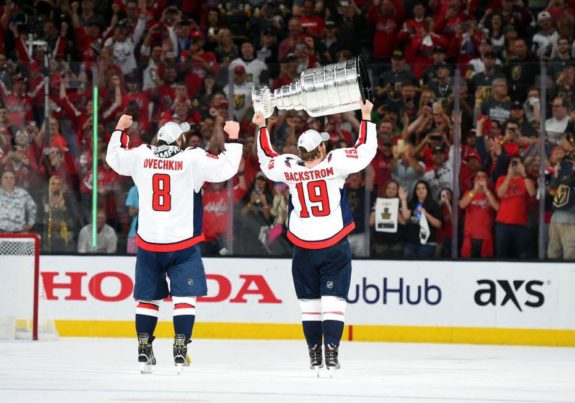 For some that's no problem. If you have satellite or you pay a little extra on most cable providers, NBCSN is an option. But a lot of times, that channel is hard to find. Ever traveled out of your area and you end up staying in a hotel which limits what channels you have access to? Yeah most hotel chains don't carry a channel like NBCSN on their listing. Besides missing two games of the Final, you miss most of the playoffs and you miss their regular season offerings.
That's because at this time, NBCSN is the exclusive hockey provider of national games (along with the main NBC channel sometimes) in the United States. At a time when the other sports give their fans multiple options to watch their games, this is an area of focus the NHL needs to take a hard look at. We almost had hockey games shift to the golf channel. THE GOLF CHANNEL. Are you serious?
Looking at Other Sports
Let's take a quick look at viewing options in the other major sports. You'll notice they get more viewership than hockey. Part of that is because it's easy to find the games.
In football, your options are CBS, FOX, NBC, ESPN and the NFL Network. The first four on that list are easy to find while the NFL Network is available on most outlets. So although it's similar to NBCSN, the NFL shows most of their games on the other channels making it easy to watch.
In baseball, although attendance in ballparks has taken a major hit, television options are still easy to come by. Games can be seen on FOX, FOX Sports 1, ESPN, TBS and MLB Network on a national level. Again, multiple options are present. Starting to notice a pattern here?
Now let's look at basketball. Multiple options exist there too including ESPN, ABC, TNT and NBATV. Again we see easy options for fans to find a game to watch given a certain night of the week.
Back to Hockey
Now fans do have some other options in hockey as well, but it's not like the other major sports. There is the NHL Network that will show games on occasion using the home team's feed to broadcast nationally. Then there's the option to pay for NHL.TV or NHL Center Ice. Each choice runs you over $100 for the season but you do get access to most games.
Now we get to the other painful point of the state of hockey viewing in the United States. We're talking about the dreaded blackout. If you're a hockey fan, chances are you've been a part of at least one tv blackout in your time, maybe several hundred.
It basically comes down to geographic rules and which team is considered your market. Not sure what market your town is in? You can go on NHL.com and enter your zip code. Sometimes you are in the market of more than one team.
Let me give you a couple of examples I know of that illustrates how ridiculous blackouts can be. I live in Erie, Pennsylvania. That is about two hours from all of Cleveland, Buffalo and Pittsburgh. So not surprisingly, Erie is considered a Sabres and Penguins market. This means in order for someone from Erie to watch those teams, they have to watch either MSG-Buffalo or ROOT Sports because those networks are available in the Erie market. If they try to watch on NHL.TV, they get the dreaded game is blacked out message.
That's all well and good except if you have cable in Erie. The main carrier is Time Warner. Time Warner doesn't make MSG-Buffalo available anywhere. You can't pay for it. It's just not there. So the only option for a Sabres' fan in Erie is to get satellite. Give me a break. That's terrible. See what I mean by limiting?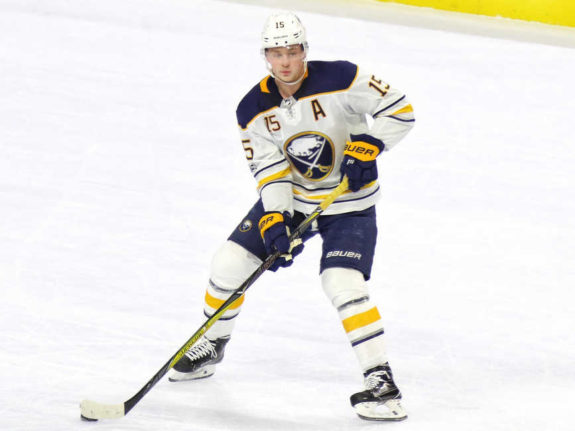 There's more. There are fans in Ohio that can't watch the Blue Jackets. You'd think the only team in a state would allow all viewers the opportunity to watch them. It's just not true. Some fans in suburban Cleveland don't get the other Fox Sports Ohio made available to them, but because they're close enough to Columbus, blackout city.
Now imagine you live in Wilkes-Barre/Scranton, PA. Because of their proximity to a lot of cities, they are considered a Penguins and Flyers market, as well as some of the New York metro area teams. Want to watch the Rangers from Scranton? Nice try but nope. I was there in February and my NHL.TV blacked me out.
Let's keep going. Albany, NY fans cannot watch the Sabres, Rangers, Islanders or Devils. If I'm from out of town and don't get access to the MSG Networks, I'm out of luck. At least MSG-Buffalo is an offering in Albany unlike the situation in suburban Cleveland and Fox Sports Ohio.
Oh and if your game is on NHL Network or NBCSN and you try to watch on NHL.TV, you're blacked out.
I could go on and on. The point is that these blackout rules have gone way too far. It's one thing to ensure fans go to the game and not just always stay home. It's another when you punish fans three or more hours away from that city. The NHL is missing an opportunity to make the game more accessible to fans. That's the true issue at hand.
The Good Old Days
Remember the days before the 2004-05 lockout? That was a much simpler time. Depending on the year, games were available on ESPN, ESPN2, FOX and ABC on a national level. FOX would have a weekly regional offering. I didn't have to scramble to find the channel. Why can't we do this now? It seems like a no-brainer.
If there was some encouraging news, it was that ESPN held the rights to the World Cup of Hockey. That was a good first step. At least most everyone could find ESPN. Will this lead to the NHL coming back there full-time at some point? We'll have to wait a few years probably. The NHL and NBC signed a 10-year agreement in 2011.
Now to be fair, there has been some success with NBC. Assuming you have the channels and can find them, every playoff game was made available on other channels such as USA and CNBC. But by the time you get to the Conference Finals, games would be shown on either NBCSN or NBC.
What the NHL needs to do here is come up with a solution to that issue to allow more fans to find the games especially that deep in the playoffs. The reality is that NBCSN isn't accessible to everyone. So although the NHL has enjoyed success, they could improve on that. Why not make every game of the Final on NBC?
My two takeaways are this. First, let's overhaul the current blackout system. It's ridiculous on many levels and deprives fans of being able to watch their favorite team. Second, let's get another television option out there. It works in the other major sports. It would work in hockey too. Plus it would give the game even more exposure. Remember when Gary Thorne was the voice of ESPN hockey in the 80s, 90s and early 2000s? Imagine a world where we had both Thorne on ESPN and Doc Emrick on NBC calling national games. The more options the better.
NBC will be the norm for the next few years. But after that contract expires, I can't wait to see what happens. No matter what though, it's time fans got more options when it comes to their hockey viewing. They deserve it.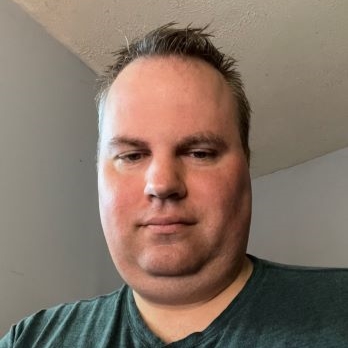 I am a fully credentialed writer who covers the Columbus Blue Jackets, Cleveland Monsters and Erie Otters as well as the Ontario Hockey League and NHL Draft. The 2022-23 season will mark nine seasons with the Hockey Writers. I am also the site's Credentials Manager. Please take note of the updated Twitter handle: @mark_scheig.