When it comes to the NHL, there is perhaps no more overused term than "depth player". Year after year, we hear about team "X" needing better players in the bottom half of their lineups and while that is all well and good, let's get serious. At the end of the day, without enough impact pieces in the top half of one's roster, everything else is window dressing and this is where the Edmonton Oilers currently sit.
Outside of a few depth moves (5C, 7/8D) this is quite possibly what we see the #Oilers open camp with. Lot of stock being put into improved help, and hoping a handful of wingers step up and provide secondary scoring.

Is there anything else you'd like to see this club do?? pic.twitter.com/QH2erd4AMh

— Shane Sander 🏒 (@SanderEDM) July 2, 2018
Despite having little wiggle room to work with under the salary cap, which was entirely of his own doing, Peter Chiarelli did a nice job of addressing the low rungs of his forward ranks.  By bringing veteran pivot Kyle Brodziak and speedy winger Tobias Rieder into the equation, the Oilers general manager has provided his new coaching staff with a plethora of options to fill out the club's third and fourth lines.
Chiarelli Has Made Quality Additions
On top of the aforementioned UFA signings, Edmonton's bottom six forwards will predominately be made up out of a group that includes Pontus Aberg, Drake Caggiula, Zack Kassian, Jujhar Khaira, Ryan Strome and one, if not two, from the trio of Milan Lucic, Jesse Puljujarvi and Ty Rattie for the 2018-19 campaign. Not exactly an overly exciting collection of names but let's look at this reasonably.
Outside of the resume Lucic has put together over the course of his 11-year career and the promise of what Puljujarvi might be, we are talking about a group that screams "depth player". Though some will be more effective than others and occasionally play higher up in the lineup, that isn't who these players are. With that said, they are perfectly suited to fill in the roles they should be asked to fill.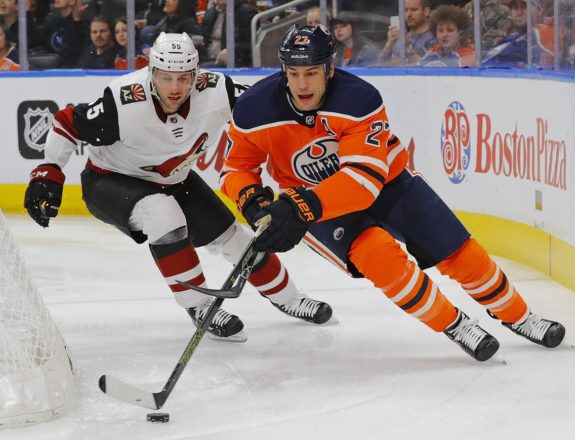 Much of the same could be said for the Oilers backend. Be it due to a lack of experience, skill, poor health and/or age, we are talking about a defence that, at most, has two guys who could be considered top three blueliners. As of this moment, those two players would be Oscar Klefbom and perhaps Adam Larsson but that is about it. The rest of the group is either still coming or headed in the other direction.
Oilers Lack Impact Players
In Matt Benning, Darnell Nurse and 2018 draftee Evan Bouchard, they have a trio who could potentially be solid contributors for years to come. However, to ask any of these kids to play a feature role in a top pairing isn't realistic. Benning struggled mightily during his second full season in the NHL and while Nurse was one of the better Oilers' last season, the back half of his year wasn't pretty.
As far as Bouchard goes, one would think the youngster gets a cup of coffee with the club to start the year but be surprised if he forces his way onto this team. Should the soon-to-be 19-year old prove capable of transitioning the puck up ice and help fix what was inexcusably the league's worst power-play in 2017-18, he could be calling Edmonton home sooner than expected, albeit playing sheltered minutes.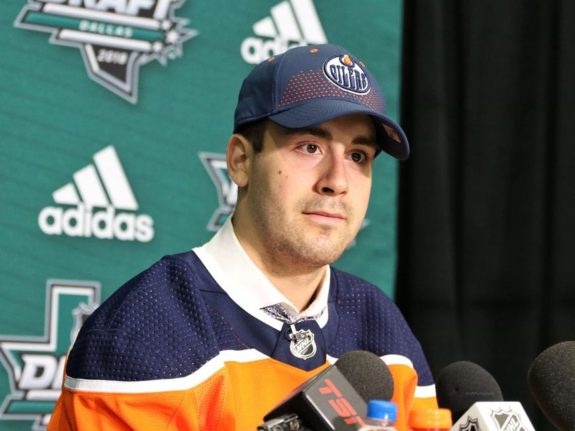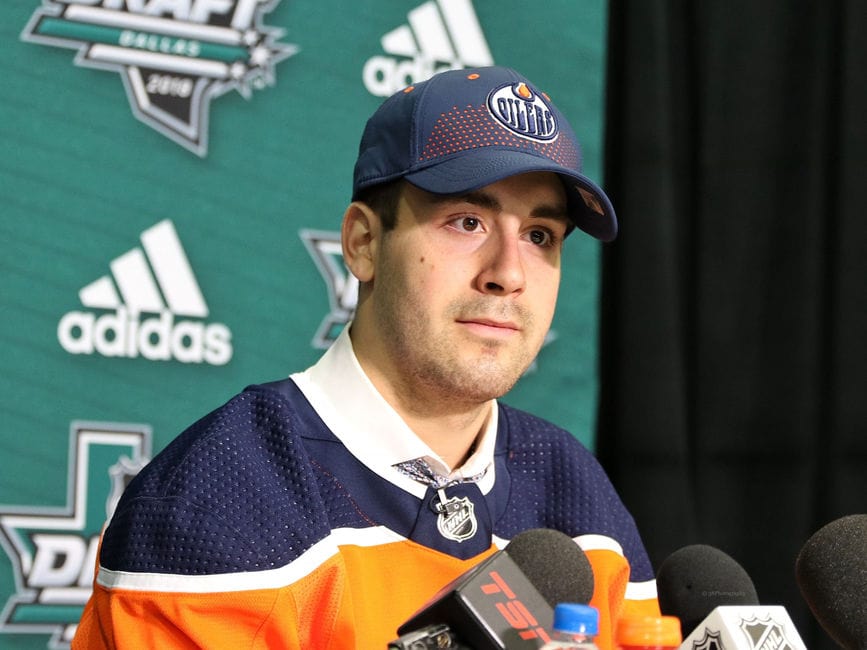 Though there are two distinct groups when it comes to deciding what Kris Russell is, simply put, the veteran rearguard is a No. 5/6 defenceman who is paid as a second pairing guy and that is problematic. Add to that the suddenly injury-plagued Andrej Sekera, who at the age of 32 may be on the wrong side of the ledger to get back to being the player he was prior to hurting his knee, and the trend is obvious.
Oilers Roster Remains Flawed
Like it or not but as of this moment, the only names on this roster that would be considered locks as top six forwards or top three defencemen are Connor McDavid, Leon Driasaitl, Ryan Nugent-Hopkins and Oscar Klefbom. In other words, a lack of "depth players" is not the problem but rather a lack of high impact skill that is ready to contribute at said level is where the flaw in the construction of this roster is.
Not exactly the spot one wants to be in with the best player on the planet entering the fourth year of his career but that is where this franchise is. In a perfect world, the Oilers would have found inexpensive options to play up front on one-year deals via unrestricted free agency but that never materialized. With that being the case, in my mind, going out and adding more of the same would be a pointless exercise.
For @TheAthleticEDM Building the perfect No. 2 line in Edmonton: Leon and friends includes a couple of surprise names as quality options https://t.co/uq0xKtJNcW #Oilers

— Lowetide (@Lowetide) July 12, 2018
On the positive side, Edmonton has three wild cards up their sleeve in Bouchard, Puljujarvi, and Kailer Yamamoto but banking on all of them to hit it out of the park in 2018-19 would seem unrealistic. At the opposite end of the spectrum, Klefbom, Larsson, Lucic, and netminder Cam Talbot are likely to bounce back with better campaigns. Meaning we are talking about a team that should be in the playoff mix.
Again, not an ideal spot to be in but here we are. Until the aforementioned holes can be addressed with players who are both ready and able to carry the weight that comes with the role, it will be up to the guy wearing No. 97 to keep the Edmonton Oilers afloat and in the hunt. In other words, unless a move can be made to acquire an impact piece or help shed salary and term from the books, it's not worth exploring.
Also available from Rob Soria: 
Connor McDavid: Hockey's Next Great One
Rob Soria is the Author of Connor McDavid: Hockey's Next Great One. He has chronicled the Orange and Blue since creating his Oil Drop blog in 2011 and has also had his writings featured over at HometownHockey.ca and Vavel USA, where he has covered the NHL, MLB and ATP Tour. Rob was born, raised and still resides in Edmonton, Alberta and can be reached via twitter @Oil_Drop.