Carolina Hurricanes forward Bryan Bickell has been diagnosed with multiple sclerosis, according to an announcement Friday from the team.
"First and foremost, the most important thing is for Bryan to take care of himself and our thoughts are with him and his family," said Carolina general manager Ron Francis in a statement. "He will need to take some time to rest in the immediate future, and we will support him as he takes the necessary steps for his health. We ask that his privacy be respected during the process."
In that same announcement from the team Bickell said, "Since the 2015 playoffs, I've been struggling to understand what was going on with my body. Again during the past few weeks, it felt like something wasn't right. Obviously this is a bit of shock for my family and me, but I am hopeful I will be able to return to the ice and continue playing the game that I love."
The 30-year-old forward is in his first season with the organization since being traded over the summer from Chicago. He's not the first NHLer to diagnosed with MS during their career. Most recently, Minnesota Wild goaltender Josh Harding was dealing with it and managed to play some before effectively retiring.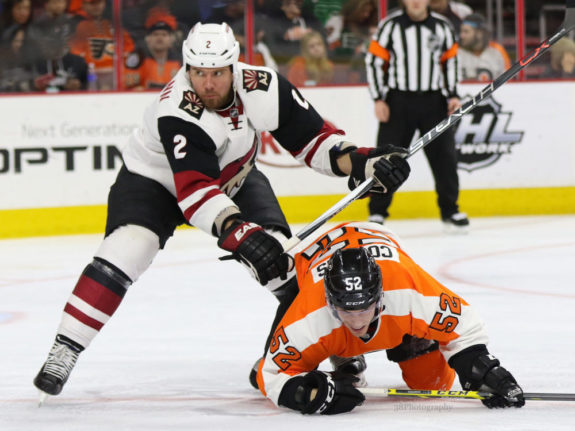 Grossmann Out
Calgary Flames defenseman Nicklas Grossmann is on waivers again Saturday. He was waived recently and cleared. The Flames reportedly have him there with the intention of a mutually agreed upon contract termination.
That report from Sportsnet's Elliotte Friedman suggests that Grossmann may have an offer in Europe. He presumably has another gig in another league lined up to be agreeing tot he contract termination.
The veteran of 592 NHL contests has suited up just three times this season for Calgary.
The Goaltending Nightmare Won't End
The goaltending nightmare of the Los Angeles Kings just won't abate. Jonathan Quick, injured in the first game of the season, remains out. Backup Jeff Zatkoff was injured shortly after that, but he made his return in Friday's loss to the Senators.
But Zatkoff didn't last long. After missing eight games to a lower-body injury, Zatkoff made it just two periods before he had to be replaced by Peter Budaj. Zatkoff was removed from the game with a lower-body injury again, reports NHL.com's Lisa Dillman.
Zatkoff declined comment saying "I'll talk to you guys in winnipeg"

— lisa dillman (@reallisa) November 12, 2016
Details about the injury haven't been made available. It's not clear if Zatkoff could be back soon or if the Kings are going to have to continue looking into other potential solutions to their persistent train of goaltending injuries.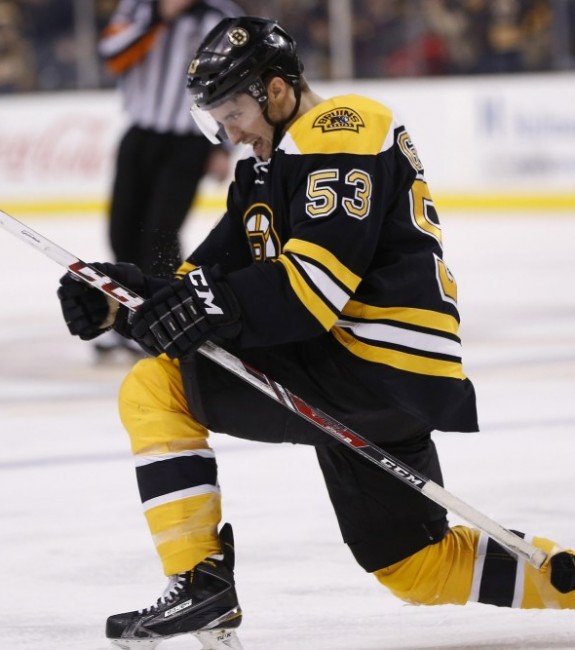 Griffith Claimed
Friday, the Toronto Maple Leafs waived forward Seth Griffith, who they had claimed off waivers from Boston earlier in the year. Saturday, it was announced that the underperforming Florida Panthers have claimed Griffith off waivers.
Though he's only played 37 NHL games over the last three seasons, Griffith is an interesting acquisition because of his significant production in the American League. He'll have the opportunity to show Toronto they made a mistake waiving him soon. The Panthers visit Air Canada Centre on Thursday.
Chicago's Alumni Roster
The Chicago Blackhawks have announced their full roster for the Winter Classic Alumni game against the St. Louis Blues, which is scheduled to take place on New Year's Eve at Busch Stadium.
Highlights include recently retired forwards Adam Burish and Daniel Carcillo, as well as Adrian Aucoin, Eric Daze and Darren Pang. Get a look at the full roster below.
FORWARDS
Adam Burish
Kyle Calder
Daniel Carcillo
Jim Cummins
Eric Daze
Ben Eager
Dave Mackey
Jamal Mayers
Grant Mulvey
Troy Murray
Brian Noonan
Reid Simpson
DEFENSEMEN
Adrian Aucoin
Reggie Kerr
Steve Konroyd
Jack O'Callahan
Steve Poapst
Brent Sopel
Gary Suter
GOALTENDERS
Murray Bannerman
Darren Pang
Jimmy Waite
Canucks Make a Big Donation
The Vancouver Canucks have given 1,000 tickets for Sunday's contest to the students of Abbotsford Senior Secondary school in Abborsford, B.C., reports Jill Slattery of the Global News.
The tickets will go to students, families and teachers who are grieving after a 21-year-old assailant entered the school and stabbed two students, one of which died. The suspect is set to appear in court Tuesday on charges of second-degree murder and assault.
Whoa
3-on-3 hockey is thrilling. It's the speed and space it creates, allowing players to showcase a little more creativity than the tight defensive game that's the standard at even strength.
Case in point, North Dakota forward and Washington Capitals prospect Shane Gersich. In Friday's contest against the University of Denver, the sophomore took the puck end-to-end and finished the play off with a dirty spin-o-rama to pot the game-winner.
It's been a good year so far for Gersich, who has put up four goals and 12 points in the first 10 games of the season. Thay's one more point than he had in 34 games during his freshman campaign when the Fighting Hawks won the national championship.
Odds & Ends
– Michigan Tech coach Mel Pearson hit 100 career wins Friday night.
A tap of the stick to @mtuhky head coach Mel Pearson who registered his 100th career victory last night. pic.twitter.com/GpZoF5RhPM

— NCAA Ice Hockey (@NCAAIceHockey) November 12, 2016

&nsbp;
Dustin Nelson is the News Editor for The Hockey Writers. He's a contributor to Hockey Prospectus, Hockey Wilderness, and writes a column for Rotowire. He's also written for Gone Puck Wild, Wild Xtra, InDigest, Electric Literature, The Rumpus, Tiny Mix Tapes, Prefix Magazine & other publications. Have a tip? Email him at dlukenelson[at]gmail[dot]com.