In today's News & Notes, John Ziegler Jr. passed away at the age of 84, Evan Bouchard made history Thursday night and the Toronto Maple Leafs dodged a bullet on the injury front.
Related: NHL News & Notes: Schmidt Extension, Wilson Suspension & More
John A. Ziegler Jr. Passes Away
John Ziegler Jr, the NHL's fourth President in history, has passed away at the age of 84. Ziegler was living in Florida at the time of his passing.
The NHL family was saddened to learn of the passing of former League President John Ziegler. Our deepest sympathies are with his entire family and many friends. pic.twitter.com/HWqxmSFnil

— NHL Public Relations (@PR_NHL) October 26, 2018
Below is a statement from NHL commissioner Gary Bettman who spoke on the passing of Ziegler and what he meant to the NHL as a whole
"The NHL family was saddened to learn of the passing of former League President John Ziegler," said Bettman. "From 1977 until 1992, as just the fourth President in NHL history, John oversaw the growth of the League from 18 to 24 teams, including the 1979 addition of four teams from the WHA. He was instrumental in the NHL's transition to becoming a more international League – during his tenure, the share of European-born players in the NHL grew from two to 11 percent, players from the former Soviet Union first entered the League and games between NHL and European Clubs became a nearly annual tradition.
"On a personal note, John provided invaluable counsel during my early days as Commissioner and was always generous with his time. His life of service to our game was recognized in 1984 with the awarding of the Lester Patrick Trophy and in 1987 with induction into the Hockey Hall of Fame. On behalf of the NHL's Board of Governors, we extend our deepest sympathies to his entire family and many friends."
Bouchard Makes Oilers' History
When Bouchard was selected 10th overall in the 2018 NHL Entry Draft, the expectation was that he would one day be an elite scoring defender for the Edmonton Oilers. When he made the team's roster out of training camp, it seemed like he was on an accelerated path to that destination. Through the first six games of his career, however, Bouchard had failed to record even a single point.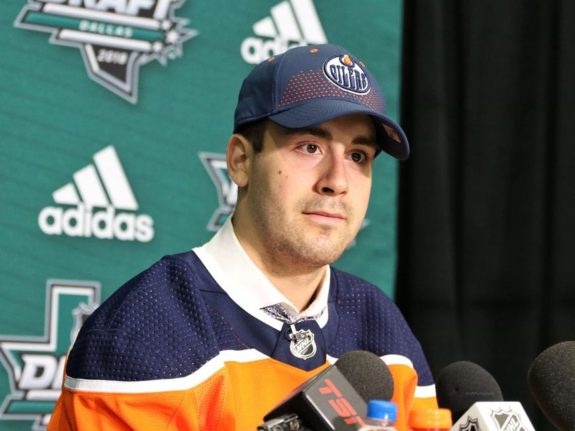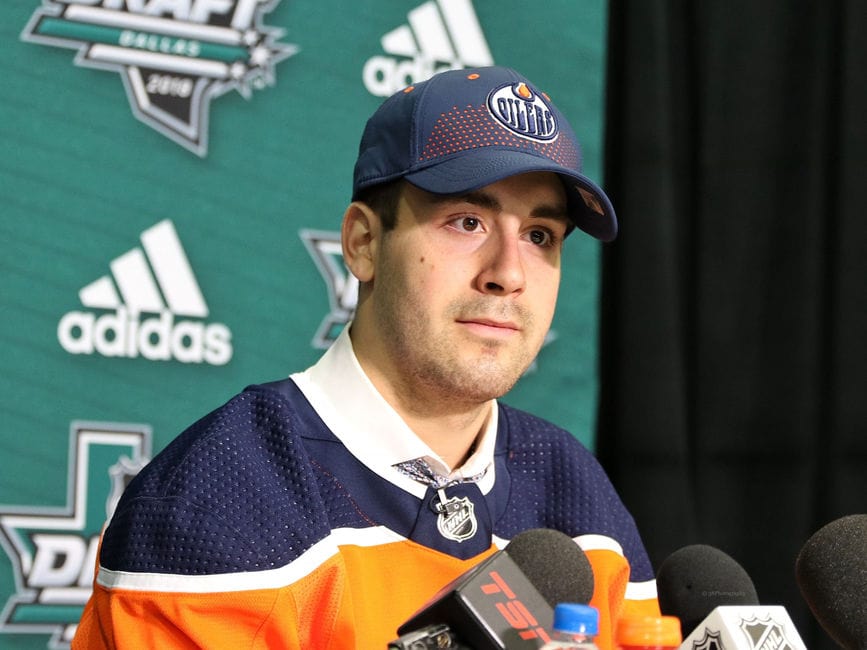 In his seventh game, Bouchard not only recorded his first NHL point, but he did so in historic fashion as he became the youngest defender in Oilers' franchise history to score a goal. The 6-foot-3, 194-pound Bouchard only just turned 19 on Oct. 20 and found himself on the right side of the history books with his goal from the point.
While there's nothing wrong with celebrating a goal, especially a huge milestone goal like this one, Bouchard's demeanor was so calm, cool and collected that you'd assume he'd scored over 100 goals in the past. While part of it could have been uncertainty about whether or not it was tipped in front by a teammate, a large part of his calm reaction can be attributed to his general demeanor as a person and a player.
It was a very unique celebration for one's first goal, though not for the reason's you'd typically thing.
Hainsey Skates After Suffering Injury
The Maple Leafs dodged a bullet Friday when veteran defender Ron Hainsey returned to practice just two days after leaving a contest with an apparent injury in Wednesday's contest against the Winnipeg Jets. While Hainsey isn't necessarily a top defender in the NHL, he's skating on the team's top defensive pairing. The Maple Leafs have a glaring weakness on the defensive side of the puck and losing any players in that role is sure to hurt the team in the long-run.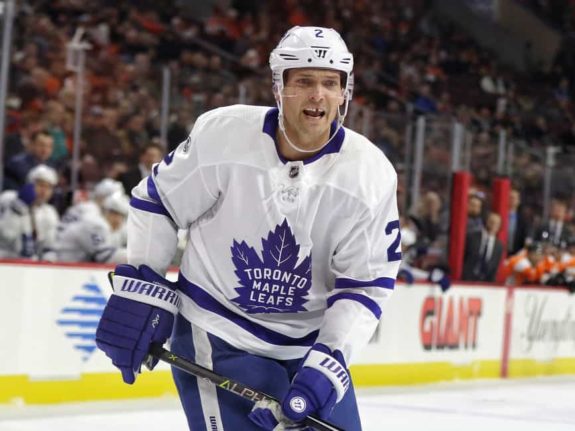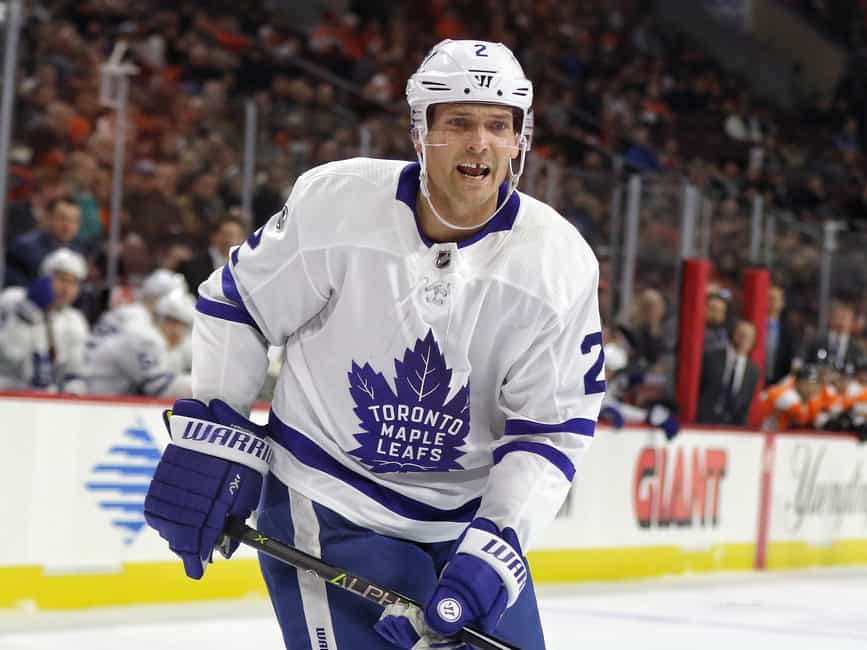 Unfortunately for the Maple Leafs, fellow defender Travis Dermott was absent from practice Friday after missing Wednesday's game with an illness. It's unclear how long he'll be out for as he's currently doubtful for the Maple Leafs game Saturday night at home, also against the Jets. For now, the team should be grateful that Hainsey is good to go.
Brandon Share-Cohen has covered the NHL and various professional sports for seven years. Working with The Hockey Writers, Brandon works extensively on covering the Boston Bruins in addition to his role as the News Team Lead.