In today's NHL rumor rundown, there is news on the Vancouver Canucks inking a deal with Travis Hamonic. Meanwhile, In Toronto, the Maple Leafs have decided to give a new defenseman a bit more time before throwing him into game action. In San Jose, there is uncertainty surrounding forward Evander Kane. Finally, who was the top player in the NHL as voted on by the players?
Canucks to Sign Travis Hamonic
Rick Dhaliwal of TSN reports that defenseman Travis Hamonic is set to sign a deal with the Vancouver Canucks for one year, at just over $1 million. The deal was agreed to in principal before Tuesday, but the team was waiting until after camp, waivers and LTIR transactions to announce it.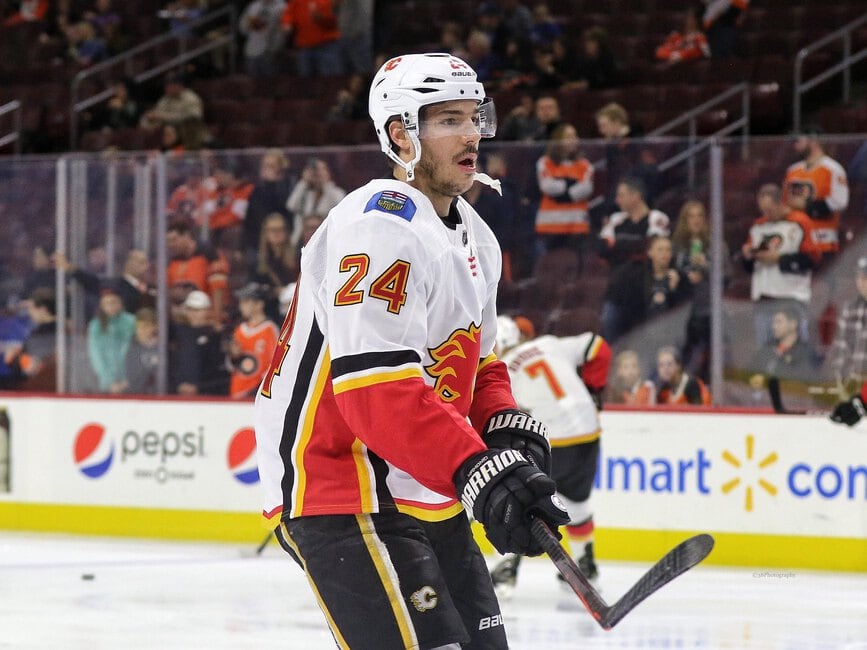 Canucks GM Jim Benning said he believes Hamonic will be a good fit on a younger blue line and coach Travis Green is said to be a big advocate for how Hamonic plays. He believes he doesn't get a lot of credit for the elements he brings to the game.
Related: Top 3 Maple Leafs Performers at 2021 World Juniors
Blackhawks Ink Coach To Two-Year Extension
The Chicago Blackhawks have announced that they have signed head coach Jeremy Colliton to a two-year contract extension that runs through the 2022-23 season.
Colliton is facing a tough road ahead in Chicago this season but he helped guide the team to the 2020 Stanley Cup Playoffs and beat the Edmonton Oilers in the play-in round of last season's playoffs. He owns a record of 62-58-17 in 137 regular-season games and is heading into his third season as Blackhawks coach.
Lehtonen Not Ready for NHL Duty
While he was the KHL's defenseman of the year, Mikko Lehtonen is apparently not ready to play regular minutes in the NHL, says Toronto Maple Leafs head coach Sheldon Keefe. As such, a change has been made at Maple Leafs training camp.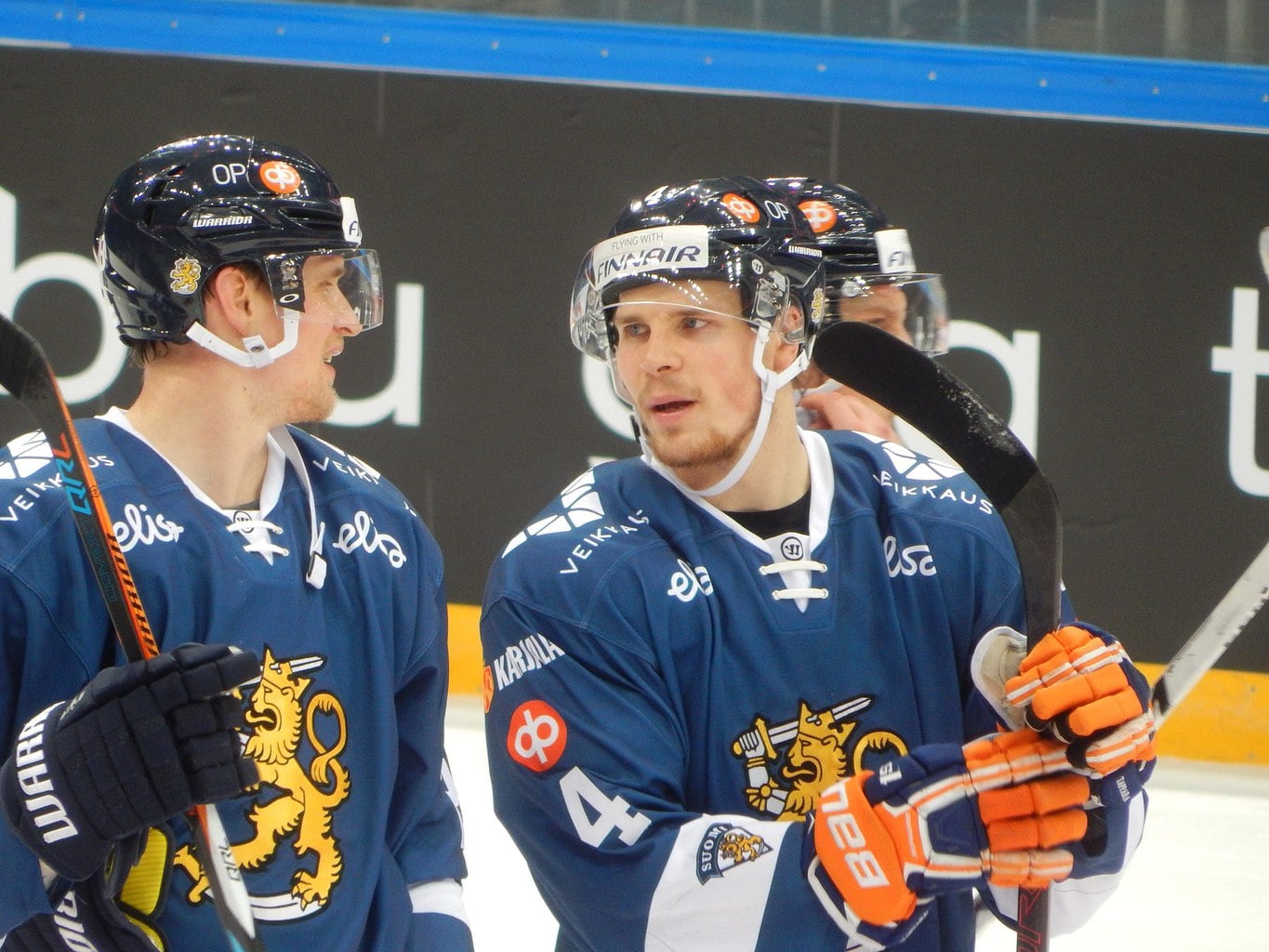 Keefe told media he moved Travis Dermott into the bottom-pair role and he wants the youngster Lehtonen to take a step back and concentrate on the parts of his game that aren't ready. The coaching staff believes if he watches versus getting thrown into the deep end of a fast-paced and condensed season, he'll actually learn more.
Evander Kane Files for Bankruptcy, May Sit Out Season
In some shocking and also troubling news, San Jose Sharks forward Evander Kane has filed for bankruptcy and could miss the season. The forward has made more than $52 million over his NHL career is and is set forego $7 million this season if he elects not to play.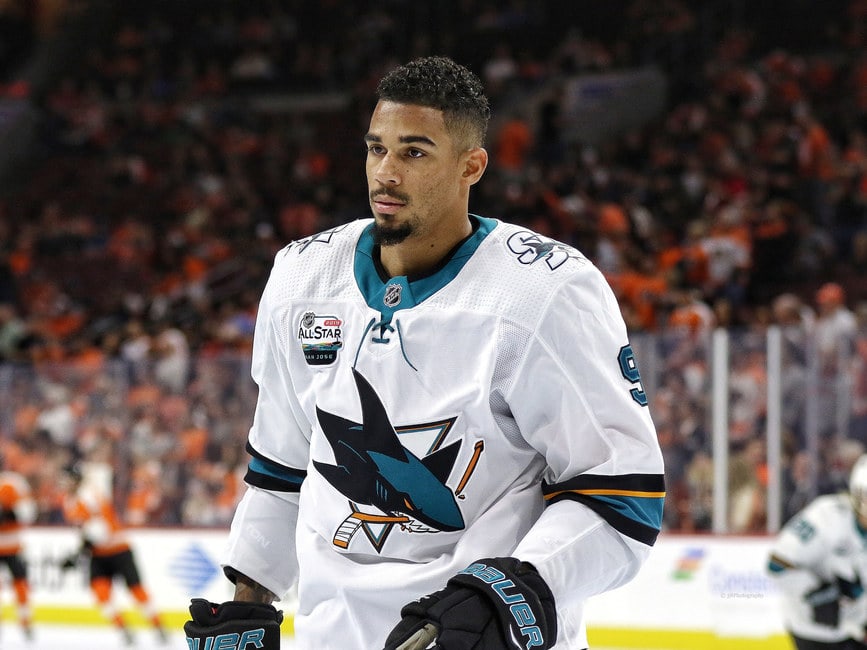 According to reports, his bankruptcy filing notes the following losses:
$1.5M gambling loss last yr
7 family dependents
6 active suits, Centennial Bank seeking $8.3M
Monthly income of -$91,131.1
$1.2M credit to Sure Sports
$1.88M counterclaim against woman in 2016 battery suit
Apparently, he has a debt in the area of $26.8M and as a result of this filing, he may be forced to sit out the 2020-21 season. As per specifics of the filing:
"Debtor may terminate his contract and he may opt out of the season, as allowed under current rules, because of health concerns given the recent birth of his first child. Should he terminate his contract or opt out at a point in the season, Debtor will not receive his salary."

source – 'Sharks' Evander Kane files for bankruptcy with $26.8 million of debt' – Kevin Kurz – The Athletic – 01/11/2021
Bettman Says "Cheaper not to Play"
During a media interview, NHL commissioner Gary Bettman was asked about how much money the NHL is losing between last year's playoffs and this season's decision to proceed without fans. He said, "The magnitude of the loss starts with a 'B.' We're out of the 'M' range and into the 'B."
Bettman admits that it would have cheaper not to play, but says the league and the owners all agreed that it was better to take the financial losses so that there would be hockey for the fans to watch this season. They determined not having a season would be worse than the money the league and the owners will lose. He said the owners are all "ok" with losing as much as they stand to.
McDavid Voted Top Player Again by Players
Edmonton Oilers superstar center Connor McDavid is, once again, the overwhelming choice by the players. He ranked No. 1 on 20 of 26 ballot in the annual TSN Top 50 Players Poll.
This is the fourth consecutive year he's won the distinction and the only player even close was Colorado's Nathan MacKinnon who got five first place votes. Leon Draisaitl finished third, Auston Matthews fourth and Victor Hedman fifth.
---
---
Catch up on all the latest NHL Rumors