In today's rumor rundown, the Carolina Hurricanes have confirmed officially what everyone already seemed to know, the Edmonton Oilers have a coach who's no longer in the hot seat and the Pittsburgh Penguins know their window to win is closing and are making moves accordingly.
Hurricanes Confirm Interest in Nylander
Carolina Hurricanes GM Don Waddell was on TSN 1050 radio yesterday and confirmed on air that they have interest in trading for Toronto Maple Leafs forward William Nylander. It's not often you hear a rival GM come right out and discuss their public interest in a player but because technically Nylander is not signed to the Maple Leafs roster, it's not tampering to do so.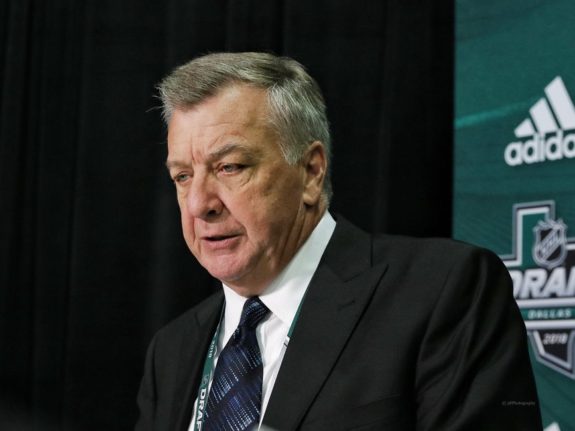 Whether this is a technique by Waddell to lessen the market for the player or he's simply answering a question, he said:
"Well I think probably multiple teams in the league have talked to Kyle just to see what's going on. We've talked over a period of time because we have young players that we're also trying to sign here. So we've had many discussions throughout the summertime and as the season's gone along here about their player versus what we're trying to do with some of our young players getting signed also."
He still believes the Maple Leafs want to sign Nylander but if they can't the Canes aren't the only team talking to Toronto. Waddell says he has not spoken to Nylander's camp at all, including what an extension might look like in Carolina.
He did admit that if the Maple Leafs and Hurricanes got the point of serious conversations, he would need to reach out to Nylander's agent and ensure it was a trade worth making and that the numbers worked.
Related: NHL Rumors: Maple Leafs, Penguins, Rantanen, More
Todd McLellan's Job Is Safe, For Now
Darren Dreger said on TSN's Insider Trading that head coach of the Edmonton Oilers, Todd McLellan isn't in jeopardy of losing his job just yet.  "There has been some speculation, but he's safe for now and that was an enormous win over the Montreal Canadiens, 6-2 on Tuesday, so perhaps in some way that will alleviate some of the pressure."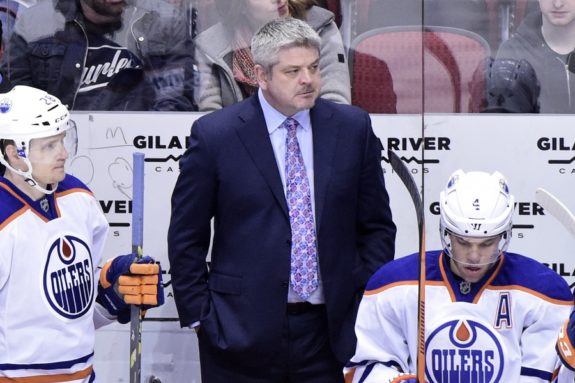 The Oilers are now 9-8-1 and going on an ultra-important Pacific Division swing that could make or break their hopes for the playoffs fairly early in the year. If Edmonton can come out of that series of games with a better-than-good record, McLellan should be fine. If they lose most of those games, expect the Oilers to make a change.
There is also some speculation that the Oilers will stick with the combination of Leon Draisaitl on Connor McDavid's wing for a while, would require Edmonton making a trade to acquire a strong winger for their second line.
Related: NHL Rumors: Nylander, Carter, Howard, More
Penguins' GM Will Fight Until Window Closes
Darren Dreger was also on TSN 1290 and said that Pittsburgh Penguins GM Jim Rutherford knows the window to win Stanley Cups in Pittsburgh might be closing but it isn't closed. His plan is to do whatever he can while that window is still open to keep his team competitive.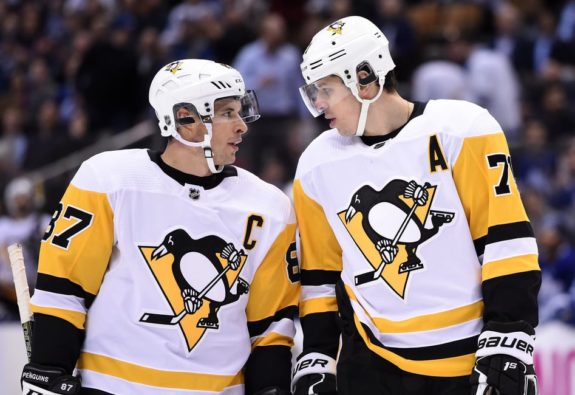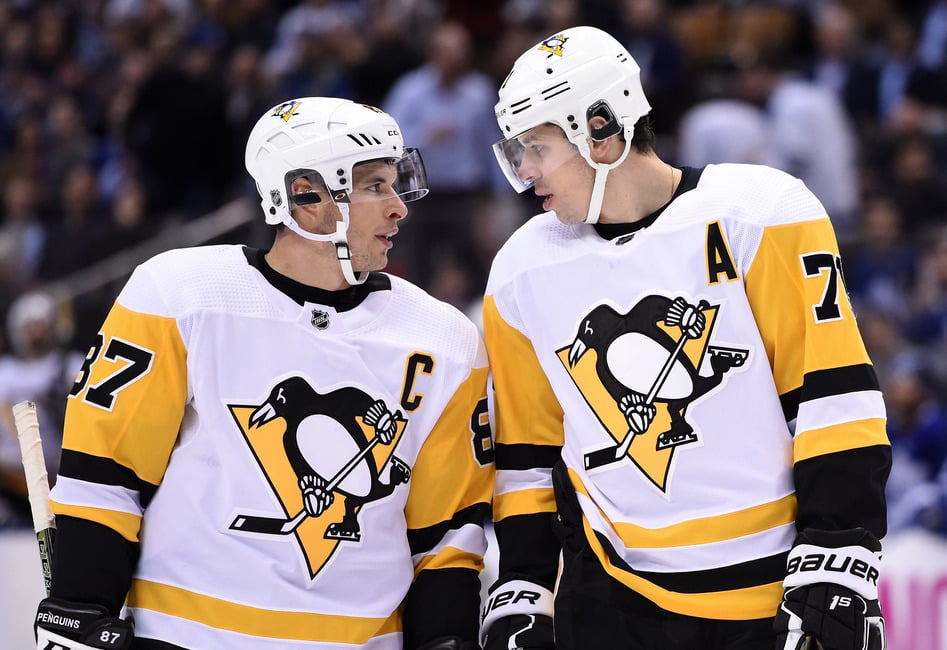 Dreger said, "Jimmy's going to go down swinging. He didn't like the chemistry of this team. They didn't respond to certain changes with the lineup, etc, so he's got to step in and make an adjustment." Dreger went on to say that if his recent changes don't work, he'll try something else. If that doesn't work, he'll keep trying new things to find the right mix of players to turn things around for the Penguins.
Coyotes Taking Gamble on Players
The Arizona Coyotes have been aggressive in terms of signing player contract extensions. Since April, they've signed five, this week signing defenseman Jakob Chychrun to a six-year deal. GM John Chayka said this is a specific strategy.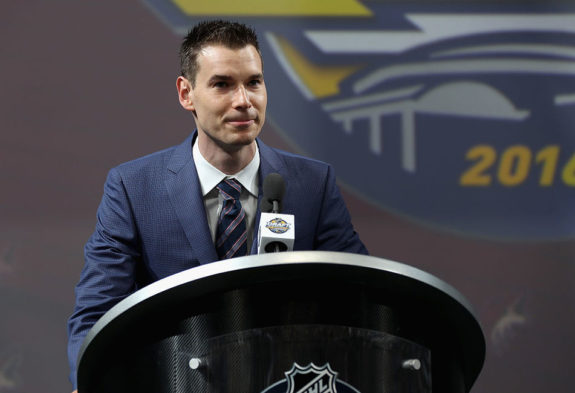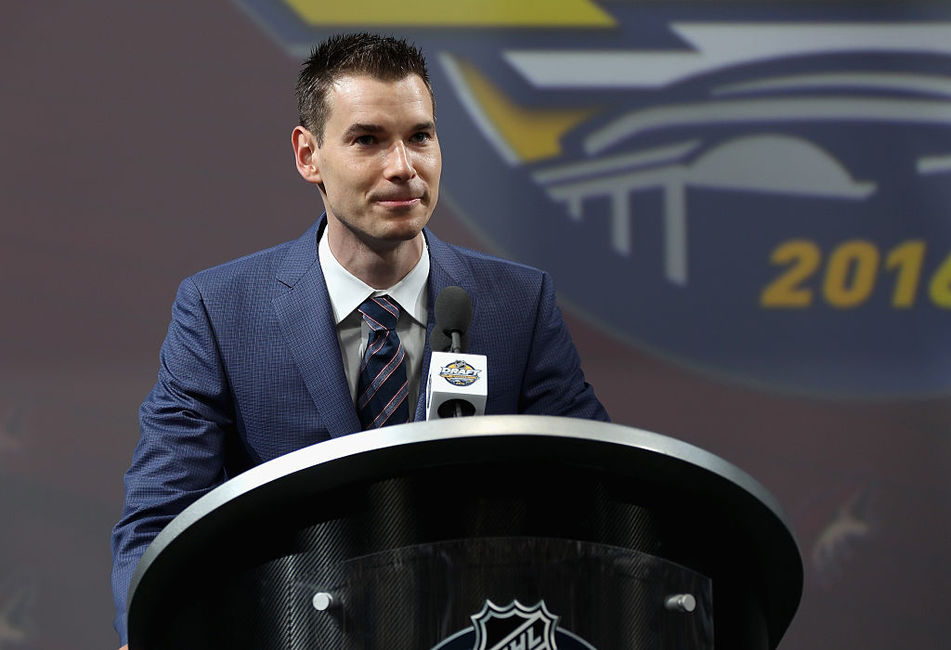 Signing that typically teams wait to see what a player will become and then having to sign too many talents to big money, it forces teams to trade off players. He wants to avoid Arizona having to do that so, "trying to be proactive and trying to get ahead of that curve and if we can do that, accurately forecast, and hopefully we get some luck along the way, we can keep this group together for the long term."
It's a risk because players might not live up to their potential, but if the Coyotes forecast correctly, they could wind up having a number of below-market contracts on the books. This is critical for a team like Arizona who is not known for spending big money.