In today's NHL rumor rundown, one scribe wonders if the Boston Bruins could be revisiting the idea of trading forward Jake DeBrusk? In Montreal, with all the offseason moves the team made, are there players on the roster whose roles will go down and as such, could become trade pieces? Now that the Colorado Avalanche have signed Devon Toews, is there any other moves Joe Sakic may look at?
Finally, we pay our respects to an icon in Edmonton as Joey Moss passed away on Monday.
Are Bruins Thinking About Trading Jake DeBrusk?
We've reported in previous posts dating all the way back to the NHL Draft that the Boston Bruins had considered trading Jake DeBrusk. That talk has surfaced again, this time from NBC Sports Boston's DJ Bean.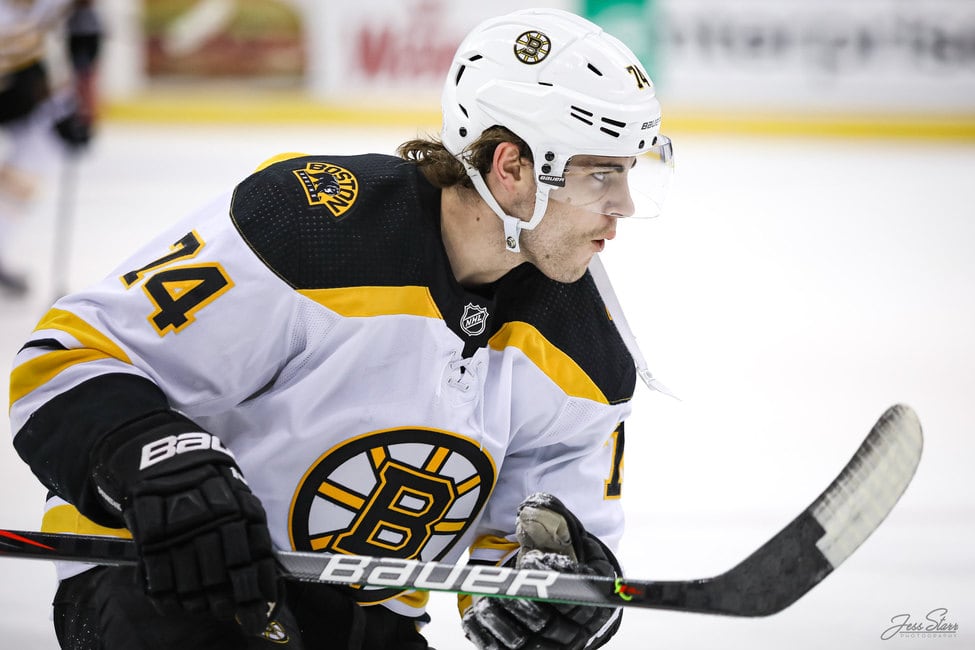 Bean mentions that the RFA has not signed an extension yet and the Bruins have not made a splash in free agency. The combination of those two things could mean they are looking at their best trade chip in DeBrusk and wondering if trading him makes more sense than committing to him long-term. If a trade isn't out there, Bean suggested the Bruins might look at $4 million per season on a short-term deal.
Related: Canadiens News & Rumors: Draft, Offseason Moves, Hudon & More
Will Avs Add After Signing Toews?
After the Colorado Avalanche signed defenseman Devon Toews to a four-year contract on Tuesday and avoided arbitration, the team has some interesting decisions left to make with their $1.8 million in remaining cap space.
Speculation is that the Avalanche want to load up and might add another depth piece, but there is also talk that general manager Joe Sakic might hold off and bank that cap space to cover what will likely be entry-level bonuses for Cale Makar.
Canadiens Players To Watch This Season In Terms of Trade
This isn't coming from an inside source, but the fact that the Montreal Canadiens have made so many offseason roster moves and added some pretty big salary to the team suggests that there will be some players who play a lesser role this coming season and some who might be squeezed out of the roster moving forward altogether.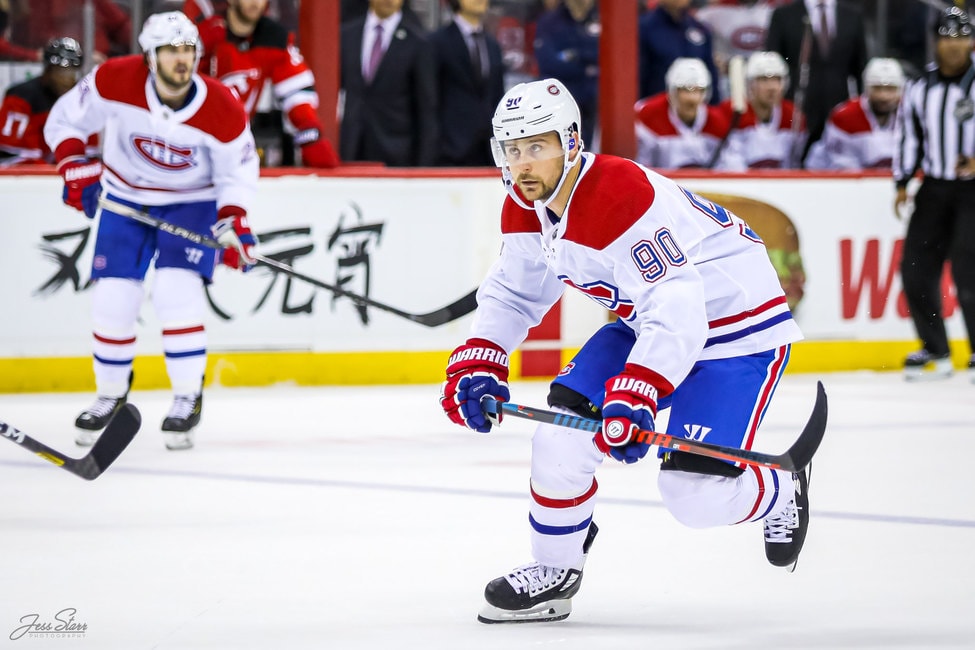 For example, Tomas Tatar has one season remaining on his current contract and because he's produced quite well for the Canadiens — he's only 29 and he scored 58 points in 2018-19 and a 61 points in a shortened 2019-20 — he'll be due a hefty contract, even in a tighter cap NHL. How much can the Canadiens afford to give him on an extension if they want him back? If his play slips at all, after signing Brendan Gallagher, Tyler Toffoli and Josh Anderson, you have to wonder.
So too, considering the investments Montreal made in their blue line and the unlikely chance the team would move Shea Weber, newly signed Joel Edmundson, and/or Ben Chiarot, Brett Kulak is potentially someone to watch as he heads into the second year of a three year contract.
Capitals Looking to Make a Trade?
As per a report from NBC Sports Washington, the Washington Capitals are looking to potentially trade Nick Jensen. The 30-year-old defenseman might be hard to move in the current economic conditions, since he has three years left on his contract, but he's a right-shot blueliner carrying an affordable $2.5 million cap hit.
If the Capitals can move him, they might have to include an asset in the deal.
Related: Joey Moss Will Forever Be a Part of Oilers History
RIP Joey Moss
On Monday evening, a legend in the Edmonton community and a recognizable icon in the NHL passed away. Hall of Fame dressing room attendant Joey Moss died at the age of 57.
Moss will be remembered for his longstanding contributions to the Edmonton Oilers and Edmonton Eskimos organizations and will probably be most recognized for his beautiful friendship with Wayne Gretzky. Gretzky brought Moss into the organization during the 1984-85 season and Moss helped the training and equipment staff for many years, even long after Gretzky was traded.
He'll be remembered for brightening the day of everyone he came into contact with, belting out the National Anthem beside the Oilers bench and for being an uplifting presence, even when the Oilers weren't terribly successful. Our deepest condolences to the entire Moss family.
It is expected that the Oilers will offer some kind of ceremony to honor Moss next season.
---
---
Catch up on all the latest NHL Rumors