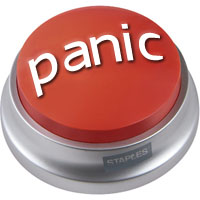 Before the loss last night to the Florida Panthers the Winnipeg Jets had 7 points in 6 games and one has to consider how a shortened season can look before hitting the alarm bell. Take this story fromThe Calgary Herald about Bob Hartley's plan for his season strategy. It provides one context for looking at how fans should look at the Jets.
Last season the 8th spot in the Eastern Conference had 92 points. When divided by games played equals a 1.121 points per game earned average or a .560 points percentage. Considering this season is 48 games and if the points per game average holds true it will take 53.8 points to get into the east.
The Jets of course are tracking right as they did last year at nearly 1 point earned per per game played. However, apply a similar process to Hartley's and look at the season differently, in 8 sections of 6 game series.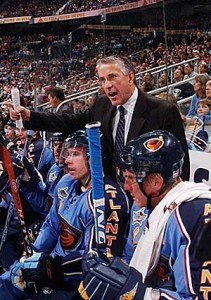 The Jets in their first 6 games earned 7 points with 3 wins, 2 losses and one shoot out loss which equates to a 1.166 points per game average. If they can keep this pace up they would have 55.9 points and be part of top eight in the East if averages are consistent year over year.
Using year over year averages for the eight spot in the east look like this as points per game going back to the season after the lock out.
2011-12 1.121
2010-11 1.134
2009-10 1.073
2008-09 1.134
2007-08 1.146
2006-07 1.121
2005-06 1.121
The average is 1.121 points per game for the 8th seed. In the last shortened season of 1995 which had 48 games three teams finished in the post season with earning less than 1 point per game. Only 7 teams of 16 finished above the Jets' current point production before yesterday's game in that shortened season.
If Jets can keep this pace up for the next 7 series of 8 games it might be worthwhile trying to predict where they will earn those points.
2nd Series= 7points
@FLA Loss
@TB Tie
FLA Win
TOR Win
@OTT Loss
PHI Win
3rd Series= 5 Points
PITT Loss
BOS Win
@BUFF Loss
@CAR Win
@PHI Tie
@NJ Loss
4th Series=5 Points
@NYR Loss
NJ Win
WASH Win
@FLA Tie
@TB Loss
@FLA Loss
5th Series=5 Points
@NJ Loss
TOR Win
NYR Tie
@TOR Loss
@OTT Loss
BOS Win
6th Series= 6 Points

WAS Win
WAS Loss
TB Win
@CAR Loss
@PITT Loss
CAR Win
7th Series=6 Points
@NYR Loss
@NYI Tie
@MON Loss
PHI Tie
BUFF Win
FLA Win
8th Series=6 Points
TB Win
CAR Win
NYI Tie
@BUFF Loss
@WAS Loss
MON Win
The result is 47 points which would clearly not cut the mustard when looking post lockout averages, however this year is different. The last, and only, 48 game season saw three teams make the post season with 47 or fewer points so even if the Jets hold to my predictions they have a chance.
The bigger question is how do the Winnipeg Jets make up those 5 points or 8 if they are to hold to their first 6 games average? Obviously beating the teams below them helps unlike the result in Sunrise, Florida on Thursday night. Underestimating teams are habits from last year, and that problem needs to be the first one corrected by the coaching staff.
Moving forward and beyond the obvious it's far more difficult to say what the Jets can do other than hope a few teams end up in the unfortunate position that Ottawa now finds itself faced with- debilitating injuries to star players. Hope is not a way to coach a team or franchise and if the Jets hope to stay away from the panic button this next series of 5 games will be the tell-tale moment.