It's coming up on a month since Sabres owner Terry Pegula axed Tim Murray. With no official news on a new Sabres general manager, columnists and beat writers are struggling to pass the time. They jumped at the chance to join a roundtable discussion that turned the focus around to what they're up to while waiting.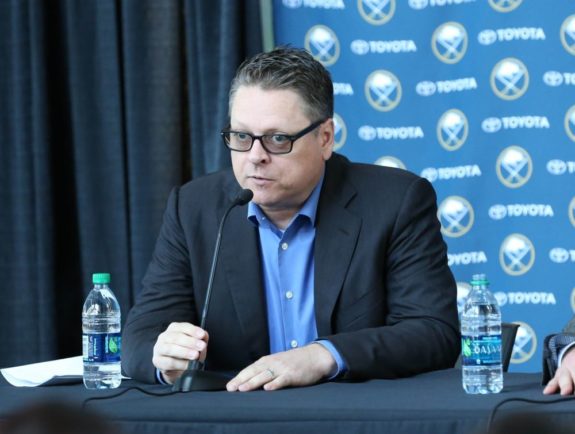 "I'm not gonna lie, it's been tough," said a clearly deflated sports editor Mike Harrington. "I can only visit the Home Depot so many times."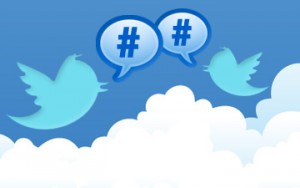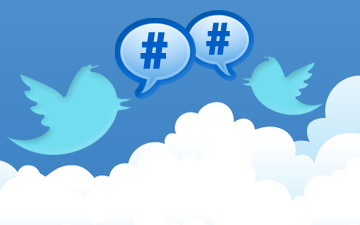 While the Canisius College graduate has also been covering his 30th season of minor league baseball, he's using any idle time to fight and block internet trolls from his Twitter account. "It's exhausting work," said an out of breath Harrington.
Bed Bath & Bucky
"Yesterday, I dragged my wife to Bed Bath & Beyond to stock up on kitchen gadgets," chimed in Bucky Gleason. "Of course, once we got in the store, we realized we left our stack of 20% off coupons at home. So frustrating. But we had plenty of time to go back home and get them."
As many have read, Bucky is also having conversations with a bar fly.
Sully Being Sully
Buffalo News senior sports columnist, Jerry Sullivan, was unable to make the meeting, so he dialed in by phone. Literally, he dialed in. He still uses his trusty beige Pac-Tel rotary telephone, circa 1956, a gift he got when he graduated high school back in Newport, Rhode Island.
With Tom Waits blaring in the background, Sullivan contributed: "I actually went for a walk around the block to get some exercise." After a millisecond of silence, he blurted out, "Naaaaah. Just kidding. Got ya!" he chuckled to himself.
After he regained his composure, Sully added, "No, really, I just got back from shopping for decorations and food for my upcoming party to celebrate breaking 100 on the golf course."
"Yeah, for nine holes, maybe," quipped Gleason.
Trying New Things
Amy Moritz, another sports writer for the Buffalo News, has pledged to run a marathon for every day it takes Pegula to choose a successor. She's training daily, upping her base to 625 miles per week.
Howard Simon and Jeremy White, talk show hosts on the Sabres' flagship station, WGR 550 sports radio, have been obsessing over predicting the Bills' win-loss record, for the 300th time.
As the meeting was wrapping up, Buffalo News writer John Vogl, barged into the room clad in spandex. "Sorry I'm late, guys. I got so caught up in my new hot yoga class. Today, I nailed my downward dog."  After 15 years covering the Sabres, Vogl claims that flexibility is the key to success.
Other topics that came up included: changing a few light bulbs and reviewing plans for a new Peace Bridge that gets hot in public discourse every ten years, only for nothing to ever happen.
Possible Candidates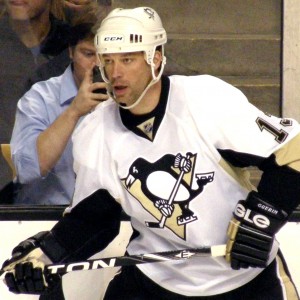 The list of candidates for the new GM position is extensive. Among them are: Los Angeles Kings assistant Michael Futa, New Jersey Devils assistant GM Bill Guerin, Milwaukee Admirals (farm team of the Washington Capitals) Paul Fenton, Devils assistant GM Tom Fitzgerald and Pittsburgh associate GM Jason Botterill.
The posse of writers agree that Botterill is the odds-on favorite and will, therefore, be the topic their prose for at least a year. Then, it's likely Pegula will send him packing with eight years left on a $100 million dollar contract.
Rumor has it, the Sabres may be waiting to make their announcement once the Penguins-Capitals series is over. The series is tied at three games apiece and is likely to become a best of nine.
Decision Can't Come Soon Enough
With the expansion and amateur drafts less than six weeks away, time is of the essence for Pegula to get the Sabres' front office in order. Not only will it inject a breath of fresh air into the franchise, it will allow all of the prolific and well-respected members of the Buffalo sports media to get back to what they do best: cover the blue and gold.
Let's just hope none of them have lost their sense of humor while waiting for the search to end. That is, at least the ones that had one to begin with.
Jeff has been covering the NHL for over a decade for various sites. He's been with The Hockey Writers as a lead Sabres writer three years, while also writing a satire column called "Off the Crossbar."