After Tuesday night's 2-1 win in Game 3 of the Eastern Conference Final, one in which Nashville Predators' defenseman Ryan Ellis was making plays all over the ice that seemed almost magical, a reporter asked the question many have been thinking: is he a leprechaun?
"I'll leave that for you media guys to figure out," said a snickering Ellis, his facial expression hidden behind his monstrous shag of yellow goldenrod chin carpet. A straw disappeared deep into it while drawing on his McDonald's Shamrock Shake.
"Sláinte," he said, "gotta stay hydrated."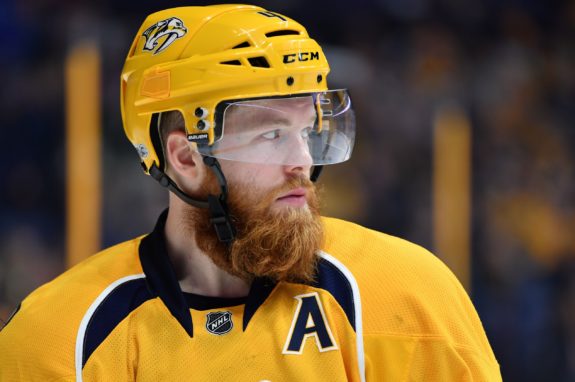 While his locker stall revealed no obvious signs of Leprechaun gear other than a lone pair of black buckled shoes on the floor and a box of Lucky Charms cereal on the top shelf, a nearby closet with its door ajar had what appeared to be a green suit and hat. When a reporter went to take a look, equipment manager Riko Koivunen quickly intercepted him and ushered him away.
"There's nothing to see here," said Koivunen.
Preds' Lucky Charm
Though media guides list him at 5'10" and 180 pounds, without gear, Ellis stands 3'1" and weighs 95 pounds. He was drafted eleventh overall in the 2009 NHL Entry Draft. He was born in Hamilton, Ontario, but his passport shows evidence of frequent travel to Ireland.
The right shot defenseman lit the lamp 16 times this year, adding 22 assists. He's added four goals and six assists in 13 playoff games, which is especially impressive for a defenseman. He assisted on the game-tying goal Tuesday.
"The playoffs… it's a magical time of year," said Ellis. "It's right after St. Patrick's Day…" he continued before stopping abruptly. "I mean, it's around Easter."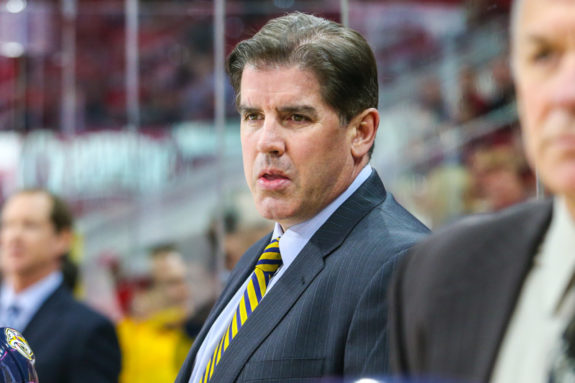 Coincidence or Not?
Predators' head coach Peter Laviolette was asked about his defenseman's semblance to Ireland's famous mythical figures.
"Ahhh, that's a bunch of blarney, I mean bologna," commented head coach Peter Laviolette, as his eyes darted around the locker room nervously. Laviolette quickly pointed to his right, directing everyone's attention to goalie Pekka Rinne, while an equipment manager scurried in from the opposite hallway carrying a pile of hockey sticks and what looked like several shillelaghs.
"Ryan's been terrific for us," continued Laviolette. "We're uh… lucky to have him."
Skate Junkie
Before games, Ellis is often found tinkering in the skate room.
"He has a real knack for sharpening skates and tweaking how they fit," said Predators' skate guru Freddie "Blade" Hamilton. "I've been in the business over two decades and turns out, he's the one showing me tips on how to mend and shape materials."
Freddie then stopped in his tracks as a light bulb went off in his head and he added up the possible connection.
Piggy Bank or Pot Of Gold
When asked about his childhood hobbies, Ellis reminisced about collecting coins.
"I had a whole stash of old them. Some of them were ancient," he said.
Following up, a reporter from The Tennessean asked, "And Ryan, did you keep them in a safe deposit box at the bank?"
"Oh, no, I had a big black round ket… ketchup bottle," Ellis stammered, before adding unconvincingly, "it was uh… spray painted black."
Consequences of Chasing A Leprechaun
Ellis uses his speed and shiftiness to avoid being penned in his zone. However, in a late regular season game against the Chicago Blackhawks, Ellis was roughed up by Jordin Tootoo and Duncan Keith. Having dumped and chased, they trapped him in the corner and 'gave him the business' including a glove to the mush.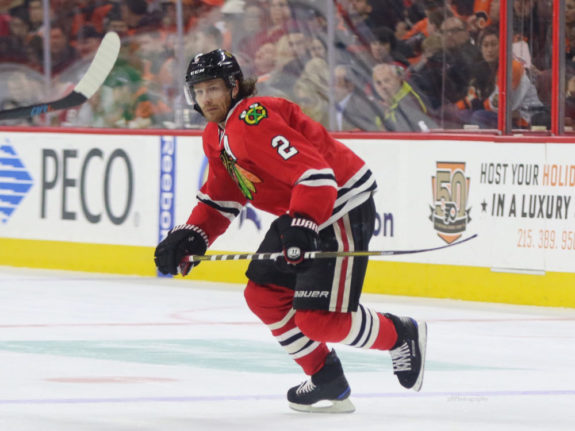 "You'll be sorry, you did that," uttered Ellis to his opponents while going for a line change. "And you, Duncan O'Rourke McGregor McIntyre Magillicutty Keith, of all people should've known better."
A few months later, Ellis and his teammates swept the Hawks in the first round of the playoffs, throwing them aside like last week's newspaper in a recycling bin. This action-consequence parallel falls right in line with the belief that if a leprechaun is captured, things can go terribly wrong.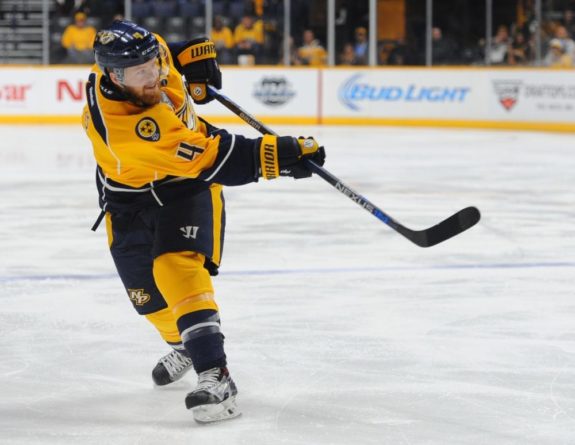 We May Never Know
Real or not, there's no doubting some of the behaviors and even likenesses between Ellis and the devious little men from Ireland.
They're both sly, cunning and have a twinkle in their eye.
As the story goes, many an Irish man thought he could outsmart an Irish leprechaun before eventually going insane.
That said, for now, let's just enjoy watching Ellis do his thing with the Predators. We'd wish him luck, but knowing him, he will make his own.
*** This story is somewhat fictional and meant to be a little humorous satire.