The OHL hands out its annual awards for exceptional performances every year in June after the Memorial Cup.  The awards range throughout the hockey spectrum, both on-and-off-ice.
As we are amidst the Christmas break for the 2016-17 season, we look back on some truly remarkable performances throughout the OHL's Western Conference during the first half of the season. From elite offences to stonewall goaltending, OHL fans have been treated to some exceptional hockey in the first half.
Instead of waiting until June for an overall awards ceremony, we thought it would be interesting to hand out some awards for first half performances. While the OHL awards both on-ice and off-ice performances, we are going to stick to the on-ice portion for this event.
Let's take a look at who the top performers were for the first half of the 2016-17 OHL season in the Western Conference: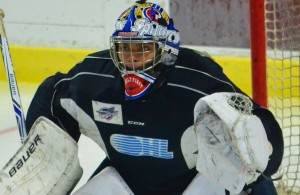 Goaltender of the Half
Michael DiPietro – Windsor Spitfires
While he had some serious competition, DiPietro's stats speak for themselves. He leads the league in goals-against average at 2.19 and is tied for second in save percentage at .920. Windsor battled plenty of injuries in the first half but DiPietro stood tall and was the backbone behind some big wins.
Most Sportsmanlike
Brady Hinz – Sarnia Sting
In 2002-03, Windsor forward Kyle Wellwood played in 57 games and had zero penalty minutes. Hinz could better that this season. The 5-foot-8-inch 140 pound Sting rookie has 18 points in 33 games this season — and zero penalty minutes. He's only one of two players in the conference with at least 30 games without a penalty. It's an impressive feat and one worth watching as the season continues.
Coach of the Half
Ryan Oulahen – Flint Firebirds
After the disaster that was the 2015-16 season in Flint, Oulahen came in as head coach in the offseason and has done a 180 with the club. They won 20 games all of last season but already have 16 wins this season. He helped take an uncertain roster, made them believe and has pushed them into playoff contention. That wasn't an easy task.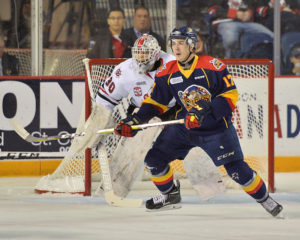 Top Scorer
Taylor Raddysh – Erie Otters
It's been nothing short of a brilliant first half for the third-year Otters' forward. After a break-out season in 2015-16, he has almost reached those totals with 61 points in just 28 games. Otters fans are giddy to see what he could do in the second half.
Top Overage Player
Bobby MacIntyre – SSM Greyhounds
This has been a half to remember for the diminutive forward. After a 48-point campaign last season, MacIntyre has made jaws drop around the league with 54 points through just 34 games this season. He's been a key part of the Hounds' march into the elite of the conference and will likely to be a major part of the success the Hounds see in the second half.
Most Outstanding Player
Alex Debrincat – Erie Otters
When you think of dynamic offensive players in the OHL, Debrincat almost immediately comes to mind. He's almost flawless offensively and really makes it look like a video game on easy mode. With 30 goals and 30 assists in just 28 games for the Otters so far, both Otters fans and Blackhawks fans are smiling at what the second half and beyond will bring.
Rookie of the Half
Ryan Merkley – Guelph Storm
Getting a player with speed, creativity and a high hockey IQ is what every team dreams of. Getting a player like that who's a defenceman and young is downright rare. Guelph hit the jackpot by winning the top pick in the 2016 OHL Priority Selection last Spring when they got Merkley. With 23 points in 27 games, he's been everything they could have hoped for and he's only going to improve. It's hard not to think of former Spitfires' star Ryan Ellis when you talk about Merkley; he's that good! Check out this video of Merkley from a game against Kingston:
Most Outstanding Defenceman
Mathieu Henderson – Flint Firebirds
Henderson has quietly become a big part of the Firebirds' turn-around. After 36 points and a minus-45 rating last season, he has 35 points already this season and a plus-2 rating. He might not get the fanfare of other defencemen in the conference but that won't stop him from helping the Firebirds go after their first playoff run since they moved to Flint last season.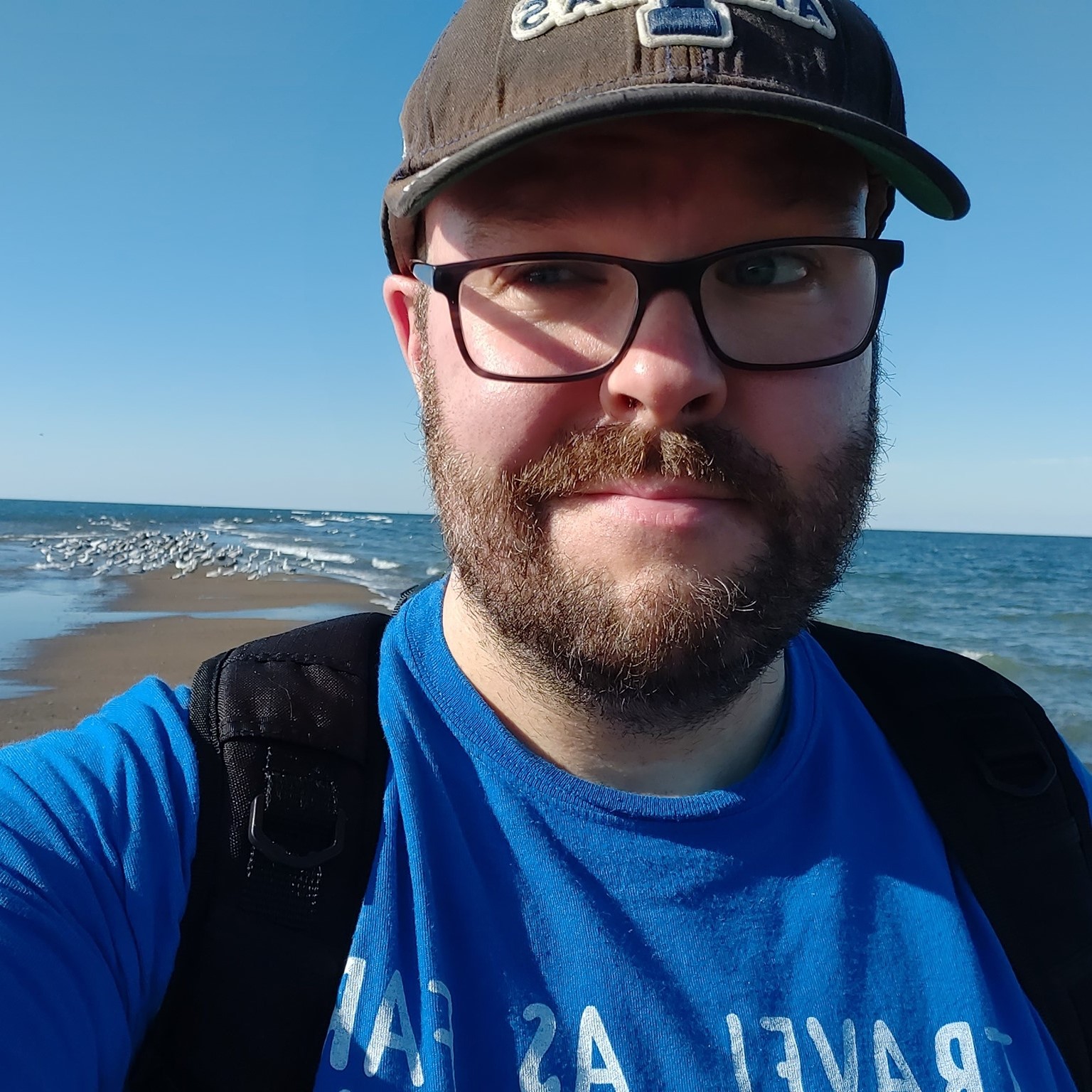 A nearly life-long resident of Windsor, ON, I graduated from St. Clair College (Journalism) and University of Windsor (Communications) and have attended Windsor Spitfires' (and OHL) games for 30-years. My areas include multimedia journalism and photography.