If you really want to test the depths of an Edmonton Oilers fan's knowledge, ask them to name when they had their longest win streak in the National Hockey League.
Logic would suggest it's one of the three seasons Edmonton won 50 games and finished with the most points in the NHL; 1983-84, 1985-86 and 1986-87.
Or if not that, 1984-85, 1987-88 or 1989-90, all seasons in which the Oilers went on to win the Stanley Cup.
Granted, those were seasons when games could still end in ties. So maybe it's during the shootout era, over the last 15 years.  Either 2005-06, when Edmonton made a run to Game 7 of the Final; or 2016-17, the first season in 30 years that the Oilers topped 100 points, would also be good guesses.
They just wouldn't be correct.
So if someone answers 2000-01, you know you're dealing with a true diehard with orange and blue pumping through their veins.
Nine Games, Nine Wins
From Feb. 20 to March 13, 2001, the Oilers won a franchise-record nine consecutive games. Two decades have passed, and that three-week run is even more unbelievable now than it was at the time.
It's not that the 2000-01 Oilers were by any means a poor team, they just weren't an elite one. They had an All-Star centre in captain Doug Weight, he just wasn't Wayne Gretzky. Tommy Salo was a legit No. 1 goalie, but no one was mistaking him for Grant Fuhr.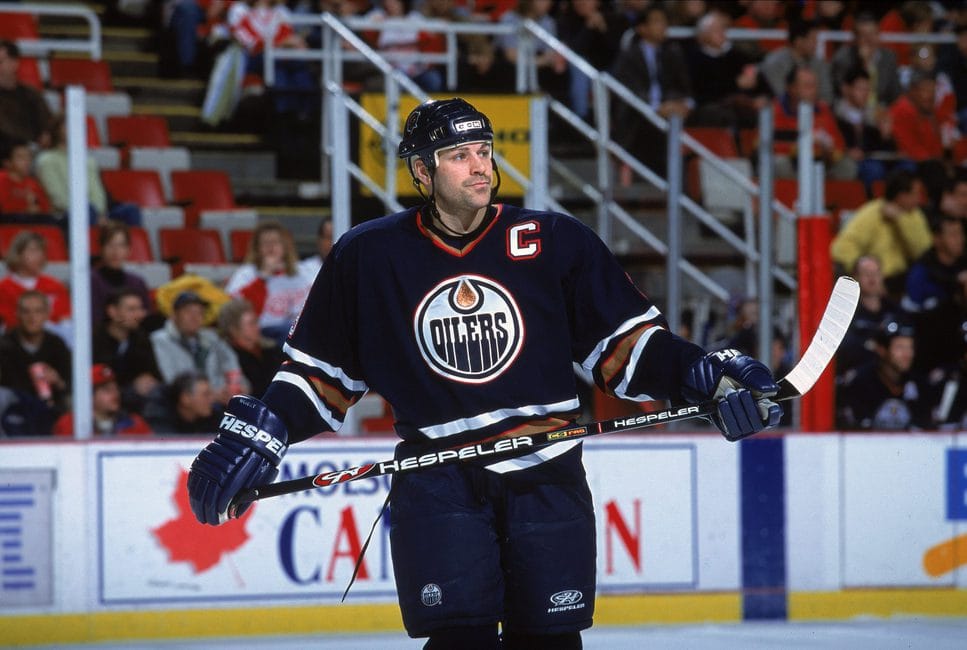 And yet, this team with Janne Niinimaa at the point did something that those with a Paul Coffey-led rush could not. Anson Carter and Mike Comrie helped spark a streak the likes of which current superstars Leon Draisaitl and Connor McDavid have yet to experience. As a first-year head coach and general manager, respectively, Craig MacTavish and Kevin Lowe achieved what they did not as veteran players wearing the 'C'.
You get the picture.
But being ordinary is what made the 2000-01 Oilers' accomplishment extraordinary.
Edmonton got contributions from up and down the lineup on their nine-game win streak. Over the nine games, 15 players scored, 11 of them had at least two goals, and eight different skaters potted the GWG.
The Oilers top guns all stepped up at one point or another during the streak, but the difference came in the elevated play from those further down the lineup: Dan Cleary, Rem Murray, and Tom Poti each had a team-best four goals over the nine games; none of them finished the season top four on the Oilers in scoring. Defenceman Sergei Zholtok led all Oilers with eight assists and 10 points in nine games. Weight recorded three goals and six assists, Carter, Comrie and Niinimaa had six points apiece.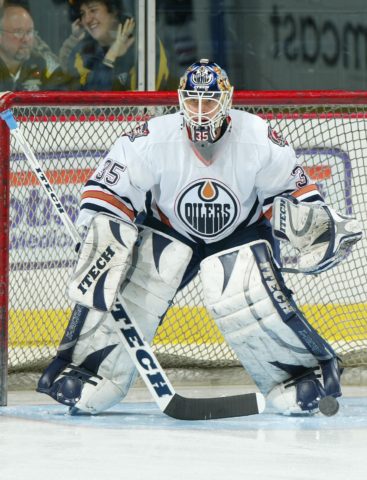 Salo was on another level. He played every minute of the streak and blanked the opposition three times, at one point setting the franchise record with a shutout streak of 192:53.
Edmonton trailed just once, by one goal for all of 7:01, over the nine games. All but three of the Ws came by a margin of at least two, and the Oilers were clutch when they needed to be, twice winning in OT, and on three other occasions scoring to break a tie with less than nine minutes remaining. Five wins came at Skyreach Centre (the former Northlands and Edmonton Coliseum, the future Rexall Place), four on the road.
The previous record of eight straight wins was set and equaled five times over the 1983-84 and 1984-85 seasons, most recently Jan. 19 – Feb. 3, 1985. Those Oilers teams were stacked, boasting future Hall-of-Famers Gretzky, Coffey, Lowe, Fuhr, Glenn Anderson, Jari Kurri, and Mark Messier in the lineup and Glen Sather behind the bench and in the general manager's chair, and went on to hoist the Cup in both 1984 and 1985. Edmonton would also author eight-game win streaks during their championship runs in the 1987, 1988, and 1990 playoffs.
Anatomy of a Streak
In June 2000, after spending a single season as head coach, Lowe moved upstairs to replace GM Sather and was subsequently succeeded behind the bench by MacTavish, who was being elevated from assistant coach.
The Oilers returned much of the roster from the team that was eliminated by Dallas 4-1 in the first round of the 2000 playoffs but had made a trio of notable moves as things got rolling in the 2000-01 season: First-line winger and 30-goal scorer Bill Guerin was sent to Boston in a November deal that saw Edmonton acquire the younger (and more affordable) Carter; then Zholtok arrived from Montreal in a trade for Chad Kilger just prior to Christmas, and finally rookie centre Comrie was signed Dec. 30 and made his debut that night on Hockey Night in Canada.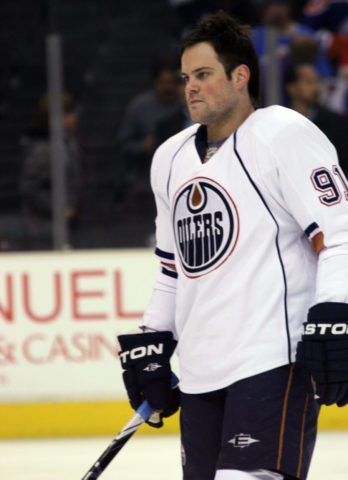 As was their lot in life over the late '90s and early '00s, the Oilers spent the first three-quarters of their 2000-01 schedule losing almost as often as they won and hovering just above the playoff cutline. To wit, in the 30 games prior to starting the win streak, they were never more than three and never less than one games above .500.
So there was little to suggest the Oilers were on the cusp of the unprecedented heater when they took to the legendary Skyreach ice for morning skate on Feb. 20, 2001, clinging to the final post-season berth, eighth in the Western Conference, four points ahead of ninth-place Nashville, five back of Phoenix for seventh.
02/20/01 – Oilers 5 vs. Kings 0
Murray's goal at 11:57 of the first period was all the Oilers needed for the two points on this night, but they would score four more times on Los Angeles goalie Felix Potvin. Weight picked up two goals while Niinimaa and Poti chipped in with one each. Zholtok had three assists for the Oilers, and Salo stopped all 21 shots he faced.
02/24/01 – Oilers 3 at Flames 1
Poti and Zholtok each scored in the first period, chasing Flames goalie Mike Vernon after just 12 minutes, and the Oilers won despite being outshot 34-15 at the Pengrowth Saddledome. Shawn Horcoff tallied late in the second to restore Edmonton's two-goal lead after Jarome Iginla had pulled Calgary to within 2-1. Clearly and Niinimaa both had a pair of helpers.
O2/25/01 – Oilers 3 vs. Stars 2 (OT)
Less than 24 hours after extinguishing their forever foes, the Oilers returned home and worked overtime to put the lights out on their newest nemesis. Playing in his 500th career game, Todd Marchant – a guy who knows a thing or two about scoring on Dallas in sudden death – had the winning goal. Carter and Cleary also scored for Edmonton.
02/28/01 – Oilers 5 vs. Blues 3
Once again Edmonton scored first, with Weight beating Blues netminder Roman Turek for the early lead. Poti and Horcoff put up Edmonton ahead 3-1 in the second, but St. Louis rallied to make it 3-3, setting the stage for Mike Grier's game-winner with 8:40 left in the game. Cleary added an empty-net goal. St. Louis entered the game with the NHL's second-best record.
03/02/01 – Oilers 3 vs. Wild 1
Two goals from Murray sandwiched around Ryan Smyth's game-winner comprised the scoring for Edmonton, who got a tidy 22-save outing between the pipes from Salo. Smyth broke a 1-1 tie 8:28 into the third, beating Wild netminder Jamie McLennan. At five in a row, Edmonton was now on its longest win streak since six consecutive victories in January 1998.
03/07/01 – Oilers 4 vs. Maple Leafs 0
Playing for the first time in five nights, the Oilers proved far more rested than rusty, with Ethan Moreau and Cleary scoring less than 3 minutes apart in the first period. Comrie and Marchant also put pucks past Toronto goalie Curtis Joseph, the former Oiler. Salo made 25 saves for his sixth shutout as Edmonton wrapped up a perfect four-game homestand.
03/09/01 – Oilers 4 at Sabres 0
On the road for the first time in nearly two weeks, the Oilers got a rare two-goal game from Georges Laraque while Salo made 28 saves for his second consecutive shutout. Marchant and Poti also tallied for Edmonton, which broke a scoreless tie with three goals in the second period. The win lifted Edmonton to seventh in the Western Conference standings.
03/11/01 – Oilers 3 at Hurricanes 2
Goals from Eric Brewer and Cleary with less than eight minutes remaining erased a 2-1 deficit, as the Oilers had to come from behind for the only time on their win streak. Laraque had Edmonton ahead 1-0 after 40 minutes., before Carolina's Shane Willis ended Salo's shutouts streak at 2:55 of the third, and Bates Battaglia scored moments later to put the 'Canes in front.
03/13/01 – Oilers 5 at Lightning 4 (OT)
After blowing a 3-0 first-period lead, and a 4-3 lead with just over five minutes left in the third, the Oilers got a goal from Eric Brewer 77 seconds into overtime for their historic ninth consecutive win. Zholtok, Smyth, Comrie, and Murray also scored for Edmonton. Tampa Bay scored three times over a span of 1:18 to even the game in the second.
The Oilers were right back in action the following night, March 14, against the Florida Panthers in Sunrise, where the streak ended not in defeat, but with a tie. And not without one last gasp by the Oilers, who trailed the Panthers 2-1 in the waning moments before Weight scored his second goal of the game, with 46 seconds left, to force overtime.
Had it been a few years later when the NHL instituted shootouts to decide games still deadlocked after overtime, the streak might have hit 10. When OT came to an end, so too did Edmonton's record-setting run.
The Oilers picked up a point too in their following game, a 6-5 overtime loss at the New Jersey Devils. Including their last game before the streak, a 6-5 OT loss to Vancouver, Edmonton picked up at least a point in 12 consecutive games.
The Aftermath
Edmonton went on to finish sixth in the Western Conference, booking themselves a post-season date with the Stars for the fifth time in as many springs. The Stars defeated Edmonton 4-2 in another memorable series that saw the Oilers give Dallas everything it could handle before superior ability won out.
Weight was traded to St. Louis on Canada Day 2001. Edmonton's captain was due to hit the free-agent market the following summer, and Lowe knew the Oilers wouldn't be able to afford Weight's next deal. In 2001-02, the Oilers remained a competitive team that this time just missed the playoffs, finishing two points back of the Canucks for eighth in the conference.
The record has never really been threatened. The Oilers haven't won more than six in a row over the last 20 seasons, although they did reel off seven straight during the 2006 playoffs.
But if there ever was another Oilers team that can reach nine or more wins in a row, you'd have to think it would feature a pair of Hart and Art Ross trophy winners.
Kind of like the 2020-21 version does.
---
---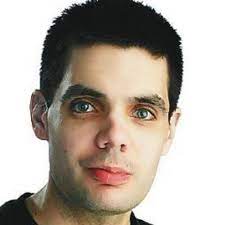 Brian is an Edmonton-based sports writer and broadcaster. His experience includes working as a sports reporter for the Edmonton Sun, where he covered the Edmonton Oil Kings 2013-14 Memorial Cup championship season.