The Edmonton Oilers added a big piece to their pool of forward prospects on the first night of the 2020 NHL Entry Draft, selecting center Dylan Holloway with the 14th-overall pick.
Holloway, who can also play left-wing, brings positives to all three zones. He's an excellent skater who can distribute the puck at speed, sees the ice well and competes hard away from the puck. THW's Josh Bell had him rated 11th in his February rankings and most sources pegged him between 10 and 15. Holloway plays a more responsible defensive game than most draft-eligible prospects and that will serve him well when he makes the jump to the NHL. He's also got decent size at 6-foot-1, 203 pounds, and he uses that balance to protect the puck and win board battles.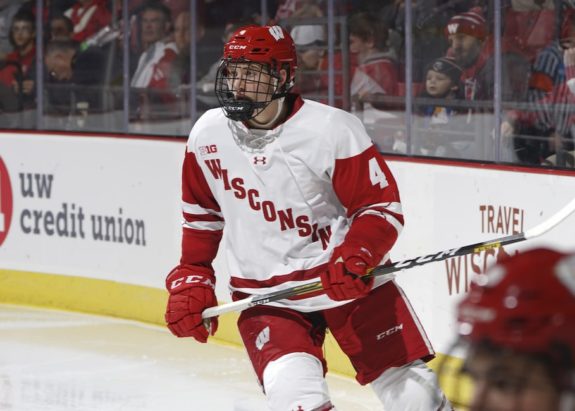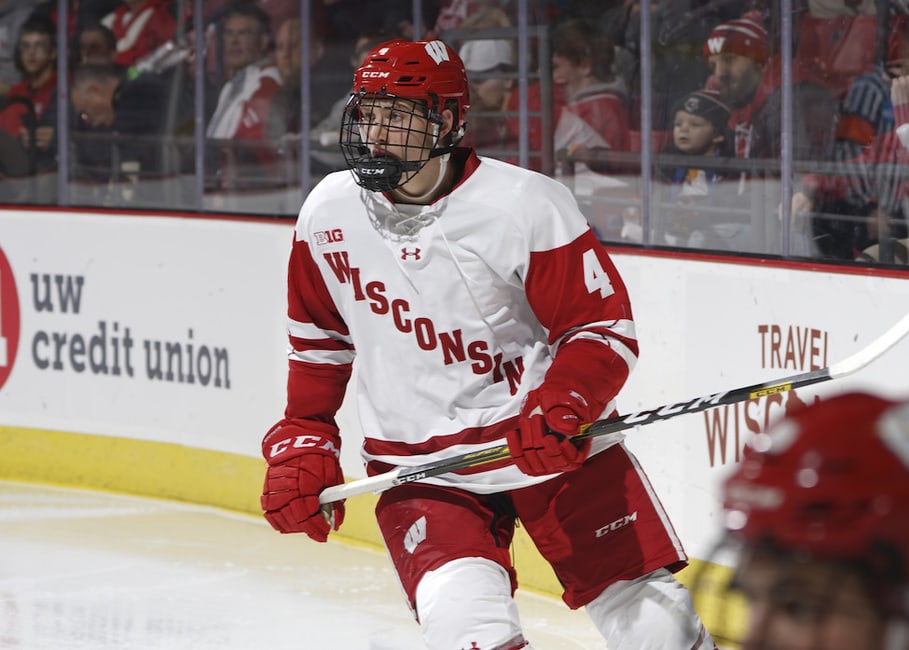 The Oilers' system is heavy on good young defenders, so Holloway instantly becomes their best forward prospect. He was the Canadian Junior A Hockey League Player of the Year in 2018-19, posting 88 points in 53 games with Okotoks of the Alberta Junior Hockey League. But his offensive production was somewhat underwhelming as a college freshman with the Wisconsin Badgers.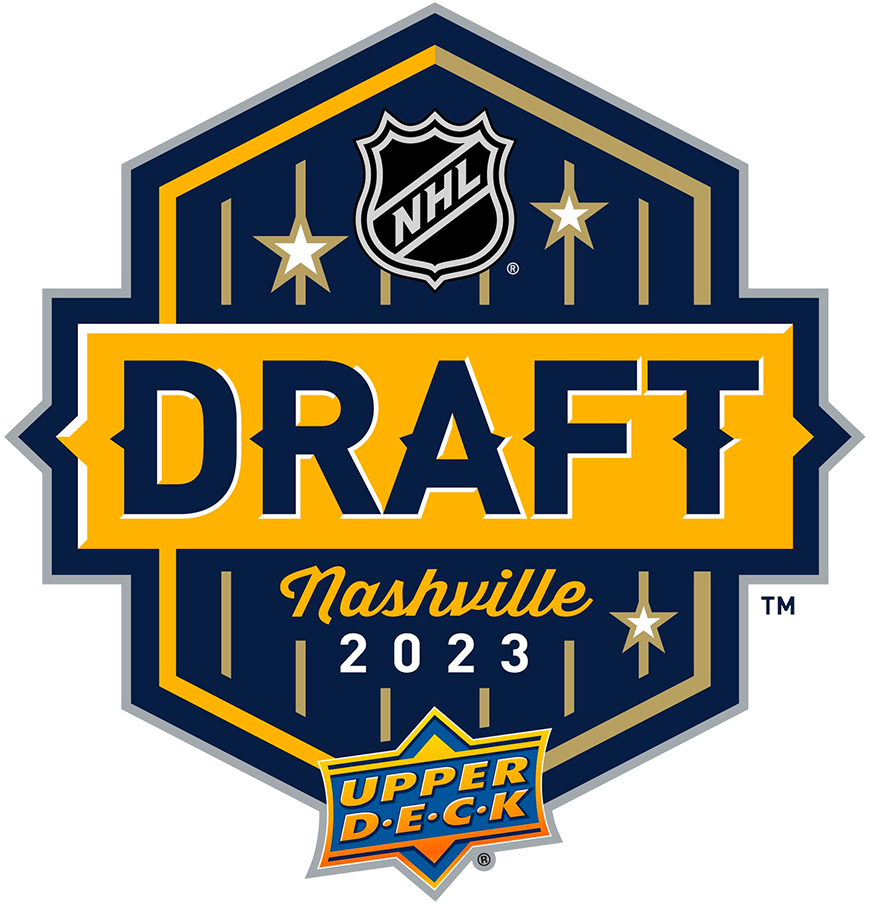 Holloway managed eight goals and 17 points in 35 games on a team led by Cole Caufield, Alex Turcotte and K'Andre Miller. But the jump from Junior A to NCAA Division 1 is substantial, and Holloway was the second-youngest player in college hockey last season. However, he apparently stepped up his game late in the season as he got more comfortable. His willingness to attack puck battles, drive the net and help his team defensively means he was still contributing when he wasn't scoring.
Scouts Weigh in on Wisconsin Center
Corey Pronman of The Athletic wrote in January that he didn't consider Holloway an elite playmaker at the NHL level, but that's not to say he won't be valuable – the Oilers do have a couple of decent centres named Connor McDavid and Leon Draisaitl to insulate him.
"Holloway is a very good skater who has a lot of energy to his game. He's not the strongest player yet, but he engages in physical play. His offensive upside is the main point of debate surrounding him when talking to NHL scouts," Pronman said. "I like his stick skills and brain. I would not call his puck game top-end or a true top playmaker at the NHL level; however, I do think he can make enough plays at the higher levels to play in a team's top six and second power play," (from 'Pronman: Ranking the 2020 Draft top prospects at midseason,' The Athletic, Jan. 29, 2020).
The Draft Analyst's Steve Kourianos praised Holloway's agility with the puck: "His first step is quick, and he can make instant directional changes, tight turns, and pivot on a dime while moving at top speed, all while maintain(ing) control of the puck during these difficult maneuvers."
Opportunity Knocks in 2020-21
Holloway can beat you with possession or power, is equally capable of controlled zone entries or dishing it off, but his shot needs some work. He isn't going to step into the lineup next season, so he's got time to develop his release. Turcotte, the 5th-overall pick in 2019, has signed with the Los Angeles Kings, so the top line center job at Wisconsin is open and it's Holloway's to lose. The betting is he'll put up numbers to shout about in 2020-21 and keep improving his defensive and physical play under head coach and former NHL power forward Tony Granato.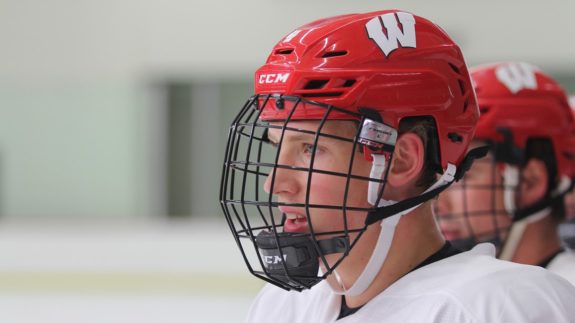 Holloway is also an Alberta boy who grew up a Calgary Flames fan. "Not anymore. My family are no longer Flames fans," he said after being drafted (Wisconsin State Journal, 'Badgers' Holloway picked by Edmonton in 1st round of NHL draft,' Oct. 7, 2020). Oiler fans now getting intimately familiar with Holloway's game are surely looking forward to him eventually jumping into the Battle of Alberta.
He'll give Edmonton more options up front. If they see him as a center at the NHL level, it frees them up to perhaps play both Draisaitl and Ryan Nugent-Hopkins on the wing. If he winds up on the left side, there's nothing wrong with that either. The Oilers are lacking talent there both on their roster and in the pipeline. Either way, Holloway is an exciting addition to the organization.
---
---