The "12 Days of Christmas" is a classic holiday song first published in its current form in 1908. In a nod to the classic carol, join The Hockey Writers as we count down the 12 Days of Hockeymas. Each day, we will provide you with a piece of hockey history as we eagerly await the start of the 2020-21 NHL season.
They say you only need to get to the playoffs and then anything can happen. Some years "anything" means the regular-season dynamo Tampa Bay Lightning cruise to a Stanley Cup victory, but other years it means an eighth-seed team finds a way to win it all. The only thing every Stanley Cup-winning team has in common is that fact that they made the playoffs in the first place. The Edmonton Oilers have a deep and storied history when it comes to the Stanley Cup.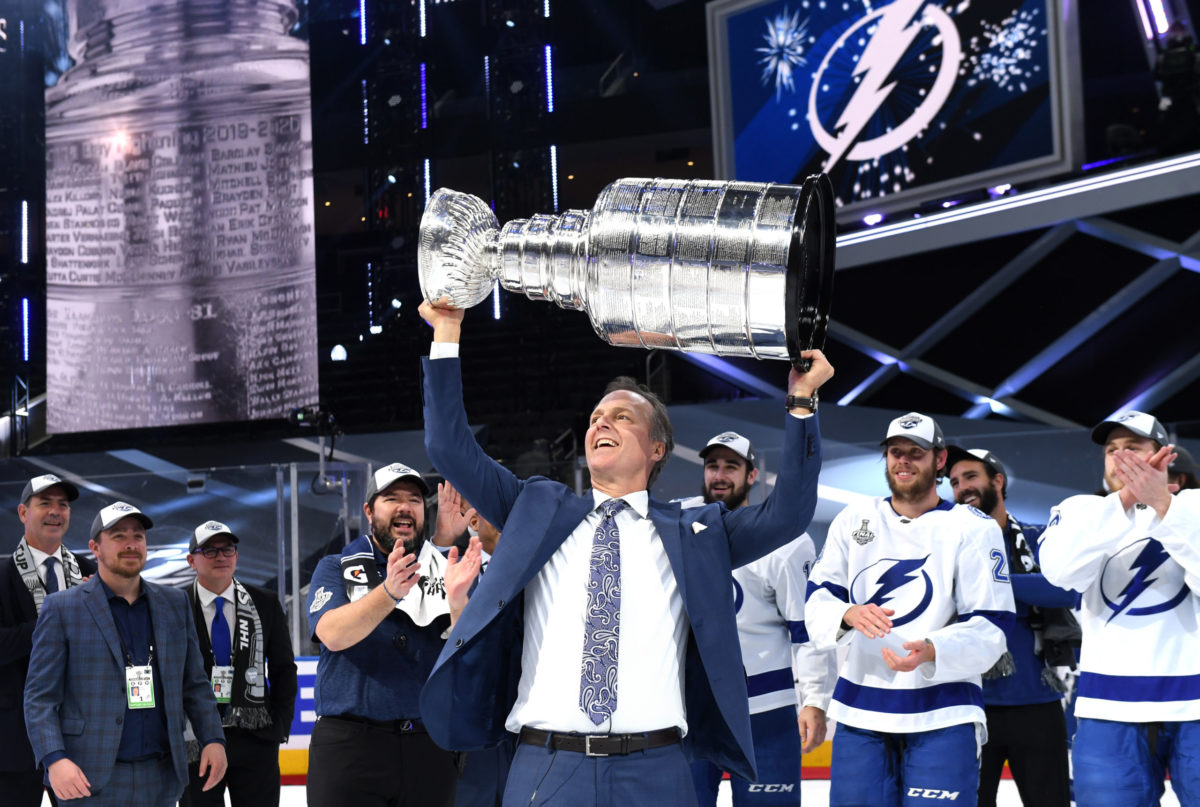 Though they'll always trail teams like the Montreal Canadiens when it comes to total Cups, the championship teams of the 1980s will forever be counted amongst the greats of all time, and while 30 years seems like a long time between championships, one only needs to ask the fans of the Vancouver Canucks or Toronto Maple Leafs what a true Cup drought feels like. But, how can the Oilers of today find their way to raise another Cup banner in Rogers Place?
1. Oilers' Best Get Better
If Connor McDavid and Leon Draisaitl have another gear, it might not matter how the rest of the team plays. Having the best one-two punch in the NHL is already a massive advantage that Oilers management should have leveraged into numerous playoff runs by now. Last season's defeat in the play-in preliminary round can be excused as a combination of the overall oddness of the experience and a number of bad bounces, but it is time for the rubber to hit the road. The play of Edmonton's two Hart Trophy winners will go a long way in determining the team's fortunes in 2021.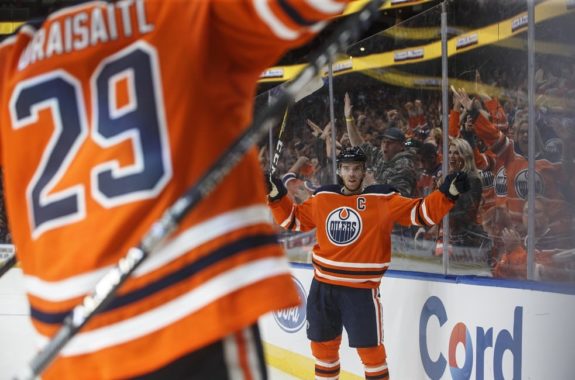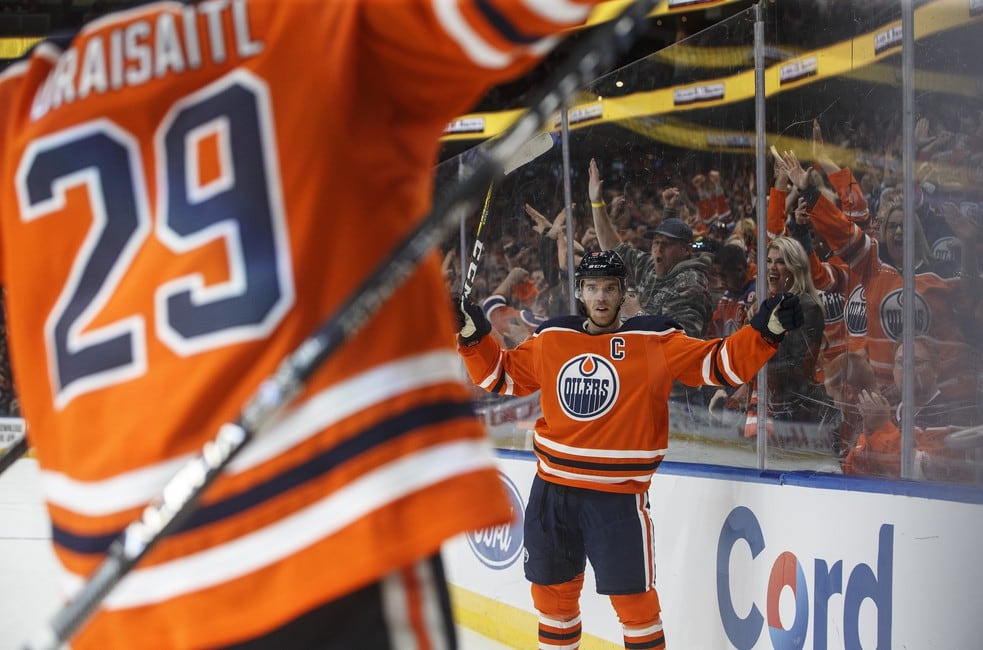 With both players in what should be their peak years, it appears that each is capable of driving their own line without their individual statistics taking a significant hit. The luxury of being able to depend on multiple players producing over a point per game is one most other teams can only dream of, and it allows head coach Dave Tippett a huge amount of flexibility in how he draws up his game plans. Should McDavid and Draisaitl find a higher level of play, it would almost definitely mean a playoff berth, and could put the team in the conversation for the Presidents' Trophy.
McDavid singlehandedly won Game 2 for the Oilers in their short series against the Chicago Blackhawks and Draisaitl's three-point night was almost enough to do the same in Game 3. While it's hard to expect any more offence out of the two young stars, a step forward on the defensive side of their games could be just as valuable to the franchise. As it stands, if the duo outscores an opponents' top players, the Oilers often win and tighter defensive numbers can only improve that ratio. Defence is the hardest part of the sport to learn, but both players have the necessary skill and dedication.
2. Vezina Potential
Mikko Koskinen's career arc has few comparables. Drafted in 2007 by the New York Islanders, he played seasons — or parts of seasons — in three other leagues before finally making a brief appearance on Long Island in 2010-11. Playing a mere 208 minutes over four games that season, he then left the league once again. It wasn't until the Oilers signed him nine years later that he'd be seen in an NHL net again.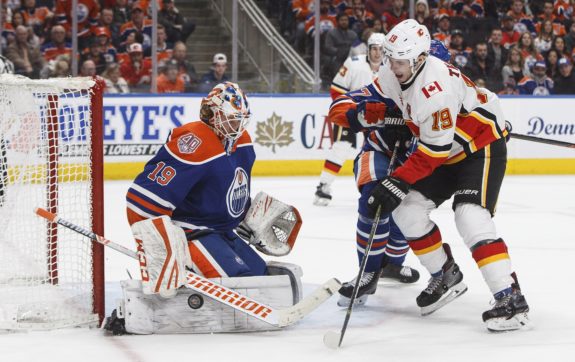 Koskinen, signed to a contentious deal by disgraced former general manager Peter Chiarelli, has had ups and downs as an Oiler. Depending on who you believe, his poor showings are either completely forgiveable based on their specific circumstances or evidence he'll never be an elite goalie. He's battled with Cam Talbot and Mike Smith for starts over the past few seasons, but this time the number one job is clearly his. Talbot is on his second different team since leaving Edmonton and Smith, though an Oiler once again, is unlikely to threaten for the number one job at this point in his career.
Koskinen's play this season, whether he excels at backstopping the Oilers to the top of an all-Canadian division or settles into mediocrity, will make a massive difference to the fortunes of his team. One only needs to look at the recent playoff success of the Dallas Stars to see the value of strong goaltending during the postseason, even if they fell just short of the ultimate prize. Koskinen has been that type of goaltender in spurts over his Oilers career, and if he can find a way to play at a high level for an extended period of time, his team could end up drinking champagne from the Cup.
3. Prospect Pot Boils Over
For the first time in recent memory, Edmonton has both offensive and defensive prospects in the system that look like they are either successful selections in the higher rounds or hidden gems uncovered by a crafty scouting department. Projecting the development of 17- and 18-year-olds in their draft years is far from a perfect science and every team has upward and downward trends within their system. Happily, it seems Edmonton is on the way up.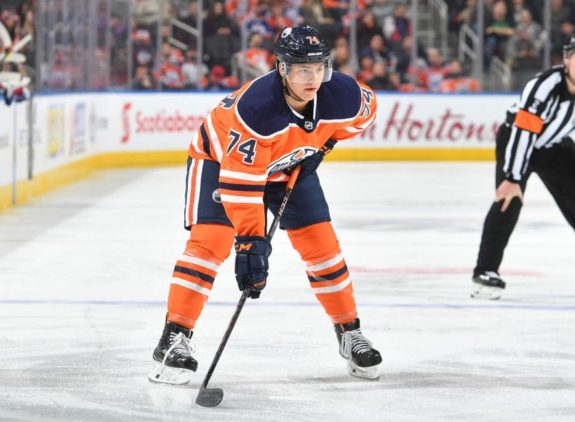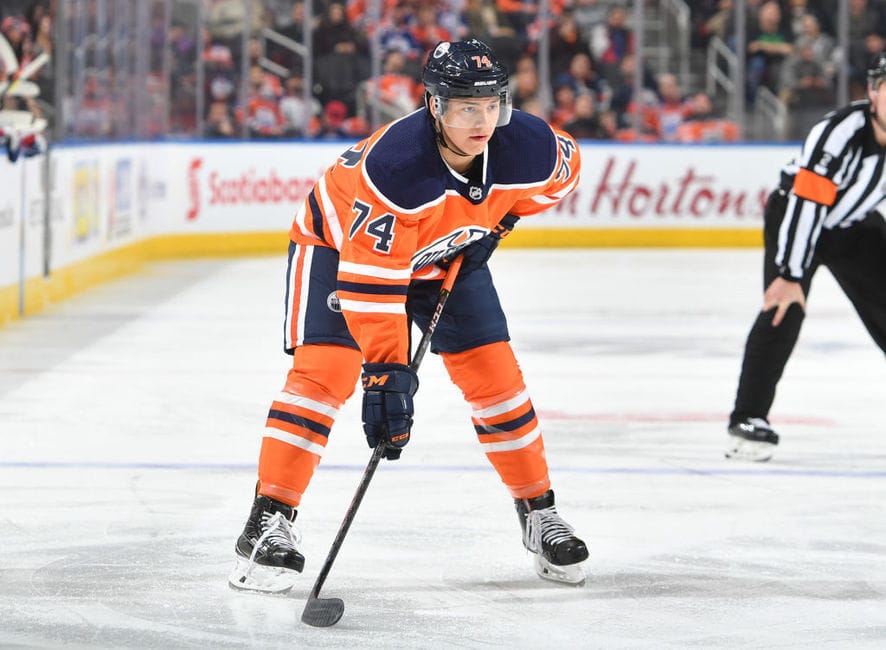 On defence, where the development curve is longer, several players are there or almost there. Ethan Bear won't play another game in the minors, and Caleb Jones should establish himself on the big team as well. The next wave, including Evan Bouchard and Philip Broberg, could be even better, and Oiler fans and management alike will be keenly observing the latter in the upcoming U20 World Junior Championship (WJC).
As for forwards, we can safely call Kailer Yamamoto an NHLer, and the team hopes he'll pick up where he left off last season. However, the Oilers have a number of other intriguing options under contract, many of whom are suiting up for European clubs during these COVID-19-altered days. Their most recent pick, Dylan Holloway, will be another one to watch at the WJC, just as 20-year-old Raphael Lavoie was last year. Even the 100th-overall pick from the 2020 Draft, Carter Savoie, has been turning heads in a small sample size, scoring six goals in eight games at the University of Denver.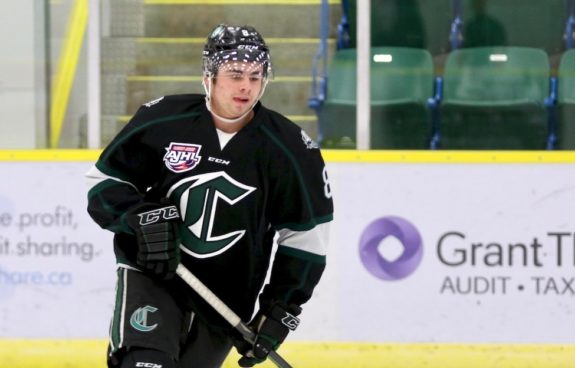 Should one or two of these prospects assert themselves in the short training camp we can expect prior to the 2020-21 season, they could make the club, pushing out less deserving players in the middle of the Oilers roster. Edmonton, somewhat uniquely, can play virtually anyone on the left and right wings of their top line and expect them to find success alongside McDavid. It's unlikely but not impossible to make the pro club and have an impact in your first season — just ask Sam Gagner or Nail Yakupov. The journey doesn't end there, as shown by their very different careers.
Young, skilled players are exciting to watch. They often take more chances with naturally mixed results, but you know when they're on the ice there will be excitement — the question is at which end of the ice it will occur. Playing on a team with McDavid and Draisaitl, a rookie player won't need to score 50 goals in order to make a difference, only produce slightly above expectations, stay on the positive side of the plus/minus and advanced stats, and allow the stars to tilt the ice from there.
4. Depth Delivers
Ken Holland, with a major assist from a flat salary cap, added several significant pieces to his roster during the offseason at bargain pricing. Kyle Turris, Tyson Barrie, Dominik Kahun, and even Jesse Puljujärvi (in a roundabout way) were added to a team with an already decent roster and an out-of-this-world power play. These additions soften the blow of losing deadline acquisitions Andreas Athanasiou and Mike Green.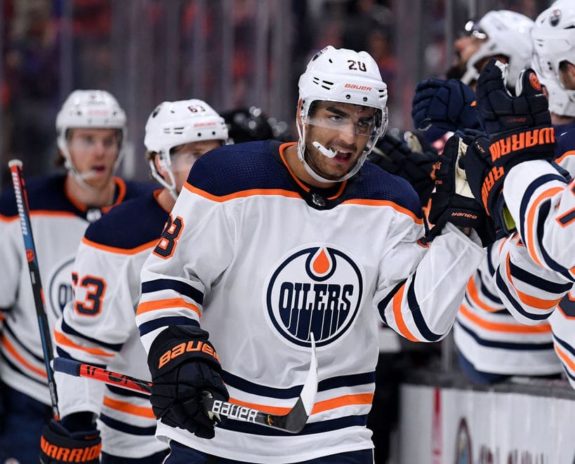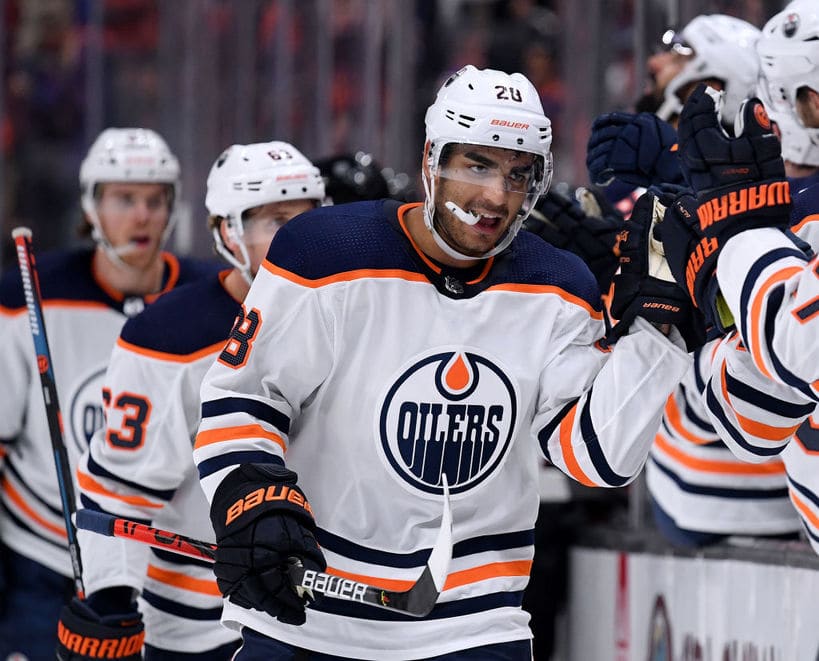 Unlike Holland's first summer, where he signed borderline NHL players or unheralded options from European leagues due to the salary cap restrictions he inherited from his predecessor, these are bona fide NHL players joining the Oilers. Tyson Barrie — his off year in Toronto aside — was a sought after piece by a number of general managers and the signing celebrated by most or all Oiler fans. Kahun has already shown himself to be a scorer at the NHL level, and, though it's best to temper expectations, with the right linemates he has a very high ceiling.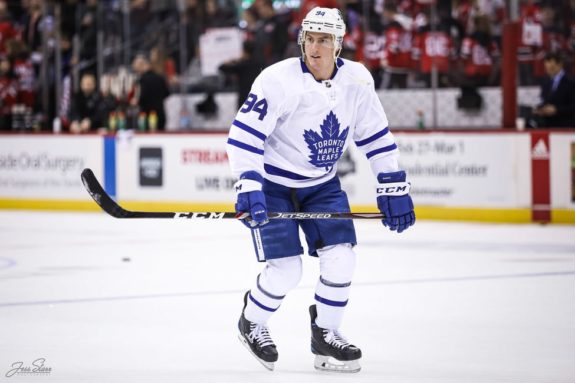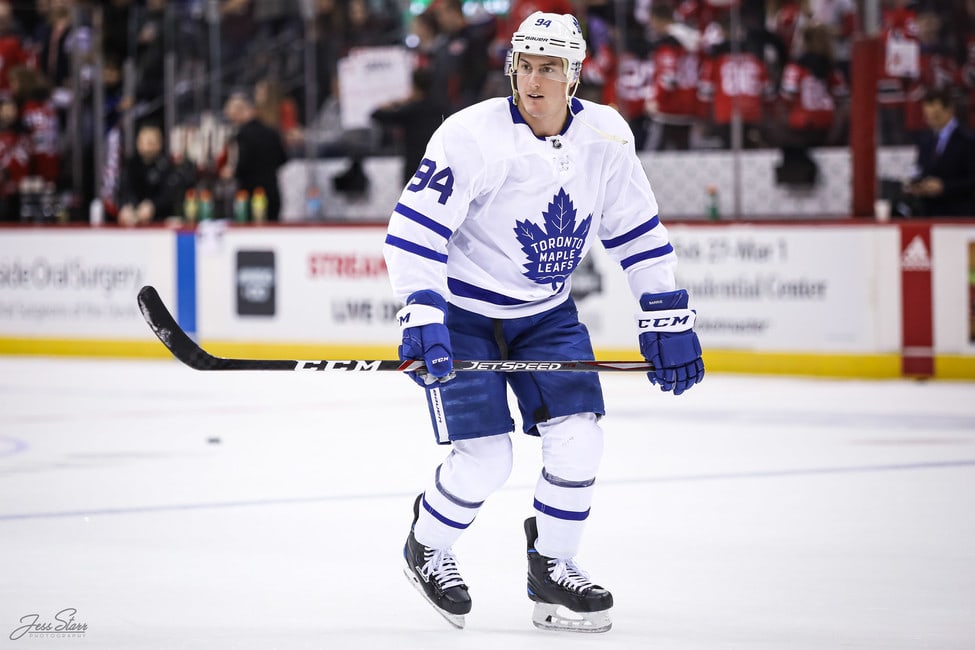 If two of these signings work out, the Oilers will be deeper than they've been in a long while. If all four produce well, we could be looking at a Cup favourite coming out of the proposed all-Canadian division. The offensive portion of the roster may need to outscore the opposition as the Oilers still have question marks in net and on defence, especially with top d-man Oscar Klefbom almost definitely out for the whole 2020-21 season.
5. Deadline Acquisitions
Last February at the trade deadline, Holland made a number of moves that looked quite astute at the time. Adding defensive depth with Green, along with a 30-goal scorer in Athanasiou and a Swiss Army knife in Tyler Ennis, he sold off a bit of future in order to put what seemed to be a solid supporting cast behind his two superstars. Everyone knows how things worked out — Green retired, Ennis got injured and Athanasiou underwhelmed. That doesn't have to be the case this season.
Edmonton is short on draft capital but long on prospects as mentioned above. The Oilers' window to win is now, and Holland needs to get the team to a place where it can compete with the Tampa Bay Lightnings of the league in a gruelling seven-game series. We'll have a better picture of the team's capabilities and weaknesses by the deadline and the Oilers should be buyers. A player like Tyler Johnson, who has proven himself in the playoffs, could be a great pick up from a team that needs to find cap space.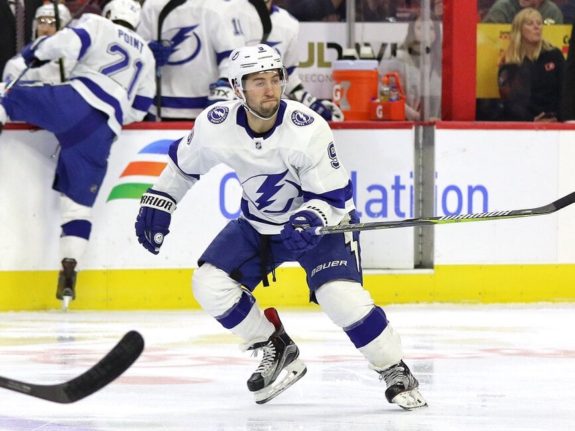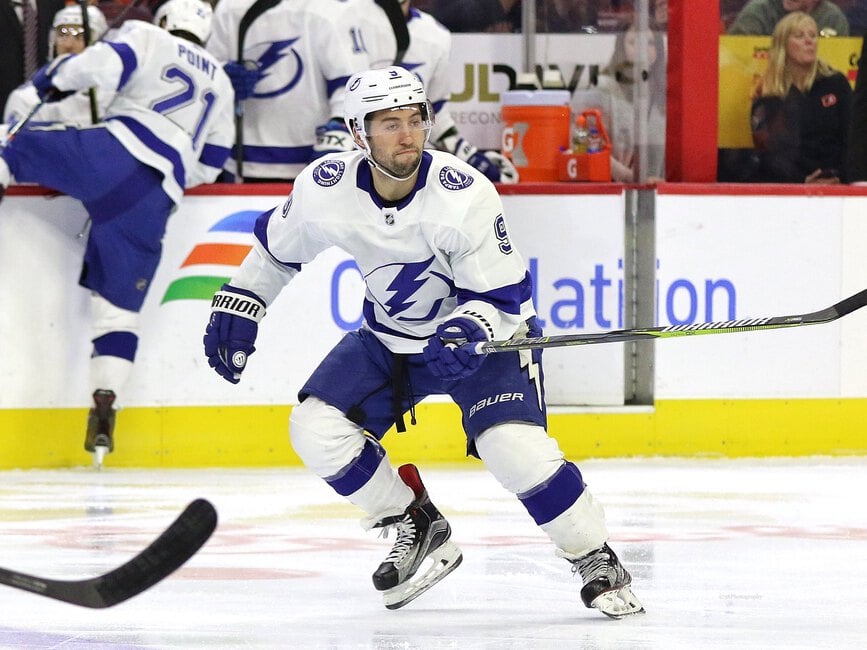 The NHL Expansion Draft could have an interesting effect on the rental market at the deadline. A player with a full season left on their deal isn't normally considered a rental, but general managers who are looking at losing a significant piece off their roster next summer might be more willing to sell that asset rather than lose them for nothing. If Holland could gain a roster player, say in exchange for a second-round pick, even if he loses that player to Seattle, he has protected his existing roster and hopefully added the piece needed for a deep Cup run.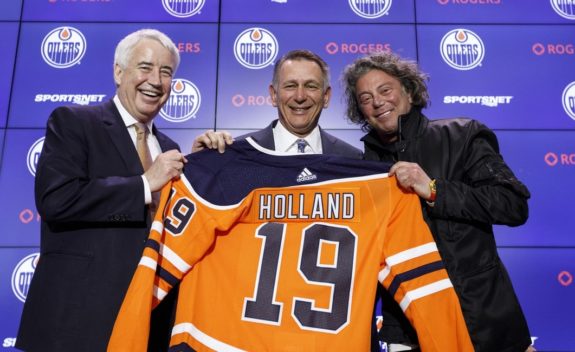 We can see there are several paths toward a successful season in Edmonton. It's possible that more than one of the scenarios above could come true, which is a good thing because it's also possible the team could regress in some way. The challenge for both general manager and coach is turning their roster ingredients into a recipe for success and, as the season seems close to a beginning, things seem to be cooking in Edmonton.
---
---