It started with a tweet, and there's now speculation that the Edmonton Oilers have added to their defense for next season. TSN's Ryan Rishaug is reporting that Oilers general manager Peter Chiarelli is continuing his spending spree on European free agents.
Last week, Chiarelli won a supposed bidding war on goaltender Mikko Koskinen. The 29-year-old will back up Cam Talbot next season. According to Rishaug, Chiarelli may have signed a puck-moving defenseman named Joel Persson.
Persson, 24, has no previous NHL rights and is coming off a stellar year in the SHL, scoring 34 points in 51 games for the Vaxjo Lakers. There's still no official word from the Oilers, so this is still just a rumor at this point. Here's what we know and could expect heading into 2018-19.
Author's Note: If you're looking for gameplay footage of Persson, watch the two highlight clips from YouTube in this post. Look for No. 94 on the blue line.
Oilers Take Flyer on Puck-Moving Defenseman
Persson is a bit of an unknown here in North America. What we do know though is he's a right-shot blueliner and a strong puck-mover. The 24-year-old led all Vaxjo players on the backend in points (34) and shots on goal (94).
He did this while playing the fifth-most minutes on the Lakers defense with an average of 17:06 a night. Persson finished fourth in team scoring and was a big piece of Vaxjo's team en route to them winning a league championship this season.
JOEL PERSSON SHL STATS FOR 2017-18 SEASON

STATS
GP
G
A
TP
+/-
PIM
SOG
TOI / GP

Regular Season

51

6

28

34

17

8

94

17:06

Playoffs

13

1

4

5

6

0

31

17:02
Persson had five points in 13 playoff games for the Lakers. On the plus side, it looks like Persson has some offensive upside. However, judging by his usage, is Persson a utility player or a solid find who can eventually play 20-plus minutes a night in the NHL? Is he another Yohann Auvitu? Maybe.
Related: Oilers Continue Makeover in Bakersfield
Vaxjo was a powerhouse in the SHL this season, finishing 21 points ahead of the next best team in the league's standings. Their power play was lethal and led by Vancouver Canucks top prospect Elias Pettersson. For readers who like trivia, Liam Reddox and Viktor Fasth are two former Oilers playing for Vaxjo.
Back to Persson, he could be an option to address Edmonton's need for puck-movers and a quarterback for their second power play unit. The belief is that Persson will fit another need for the Oilers; he'll be a cheap option for a team with cap restraints.
Reading into Scouting Reports on Joel Persson
At 5-foot-11 and 187 pounds, Persson was pegged as Vaxjo's seventh defenseman but ended up being their best offensive weapon on the backend. One concern is that by the 40th game of the season, 21 of Persson's 30 points came from the power play.
Add in a hard point shot, and suddenly another comparable is another former Oiler, Marc-Andre Bergeron. Erik Piri from Elite Prospects had a good quote on Persson in a nutshell.
Persson is an offensive defenseman with a great shot from the point. With high-end puck skills and vision, he excels on the power play. Not a speedster, but owns decent mobility and can walk the blueline very well. On the downside, he is smallish and not much of a force in his own end.
Judging by most of the info out there, he should be able to challenge for a sixth or seventh spot on an NHL blueline. He fits the power-play specialist mold. Sportsnet's Elliotte Friedman mentioned Persson during an edition of 31 Thoughts in January.
Friedman stated that numerous teams had scouts in Sweden to watch a few free agents. He went on to name Persson along with Lawrence Pilut, Michael Lindqvist, and Par Lindholm. It's uncertain if this turned into another bidding war, like with Koskinen, but it's doubtful Chiarelli will be paying him $2.5 million-plus to man Edmonton's blue line.
Oilers' Defense Depth Heading into 2018-19
If the Oilers do end up signing Persson, they'd be adding a good depth option. He'll get a chance to earn NHL minutes and will likely be a third-pairing option. He's a right-shot defenseman who can play both sides on the power play, so that'll help his ability to be used in the lineup.
Persson looks like another low-risk, high-reward signing, similar to what the Oilers had with Auvitu last summer. Auvitu didn't work out, but the hope is that the team gets another crack at finding a cost-effective depth player who can produce from the blue line.
Projecting Edmonton Oilers Defense for 2018-19

Left Defense

Right Defense

Oscar Klefbom

Adam Larsson

Darnell Nurse

Kris Russell

Andrej Sekera

Matt Benning

X – Joel Persson
For Edmonton's sake, the hope is he breaks the trend of Euro-flops like Philip Larsen, Anton Belov, and Auvitu (although he was already in the NHL). All those players were great in varying European leagues before fizzling out in North America.
Related: Oilers – From Russian Without Love, Edmonton's Failures with Russians
With Persson coming across the pond at a younger age, maybe the Oilers can grow Persson, and he won't end up like those guys before him. This likely isn't the only move Chiarelli pulls to address the Oilers defense this summer. They'd still need to find a top-four option on the right side.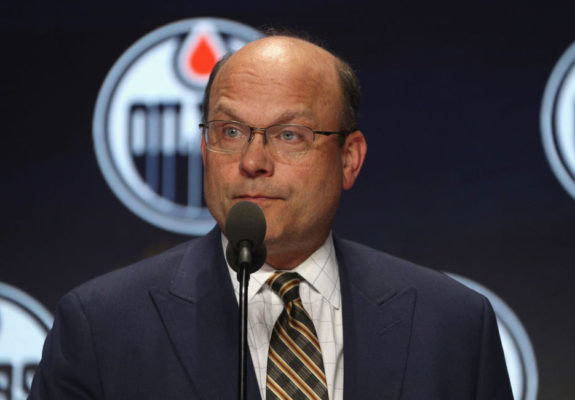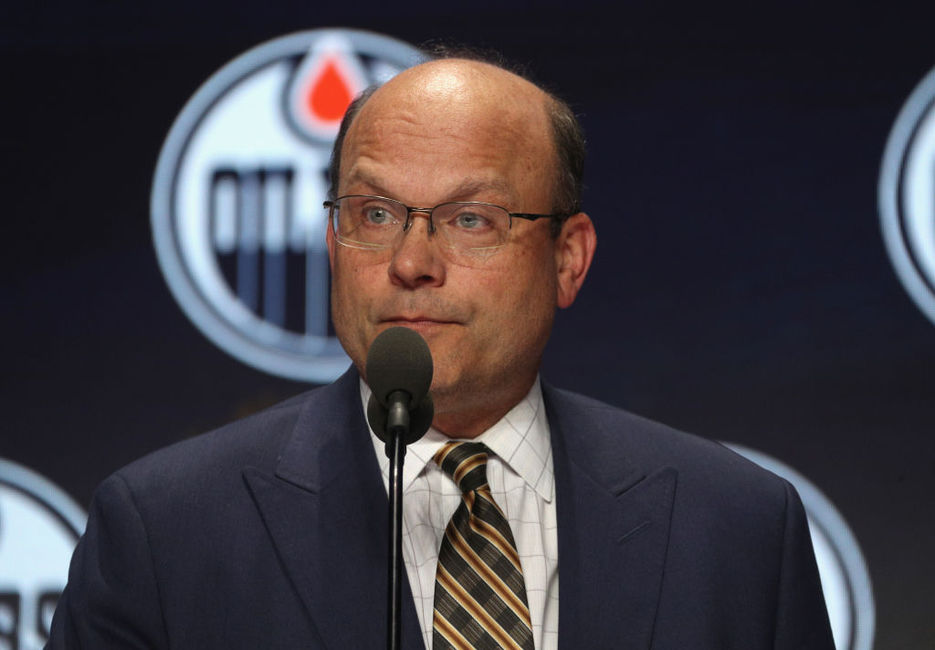 Maybe the club tries to acquire Justin Faulk or Brett Pesce from the Carolina Hurricanes. Other options could be Tyson Barrie (Colorado Avalanche), Travis Sanheim (Philadelphia Flyers), or Chiarelli attempting to lure Ryan Ellis from the Nashville Predators (highly unlikely).
From what it looks like right now, this is more or less the same defense the team had last year. That won't work out even if Klefbom, Larsson, Sekera, and Benning bounce back. You'd also be hoping Nurse adds some more offense to his game as well for this team to pull a complete 180 turn.
I wouldn't bet on him making a significant impact on the Oilers defense. Then again, maybe Persson ends up knocking it out of the park like he did this year as a rookie in the SHL. Do you agree or disagree? What do you think about this potential signing? Let us know your thoughts in the comment section below.
Edmonton Oilers regular contributor providing insight on all things Oilers including club history, prospect profiles, trade breakdowns, and everything else in between. Check back regularly for new and exciting content. Follow on Twitter @SanderTHW.