There is no question that the Chicago Blackhawks are going to have to be creative when it comes to the salary cap for the upcoming 2015-16 National Hockey League season. Whether you believe the most recent number of $71 million which has been floated out there by Gary Bettman or the previously rumoured ceiling of less than $70 million, Chicago will have their hands filled over the coming years when it comes to managing their cap.
With Jonathan Toews and Patrick Kane both set to start earning their $10.5 million cap hits starting next season and the quintet of Corey Crawford, Marian Hossa, Duncan Keith, Brent Seabrook and Patrick Sharp all sitting somewhere in the $5M – $6M range, something is going to have to give. With that said, this notion that Chicago will be looking to part ways with the guy who wears the No. 7 on his back are, in my mind, more than a little premature.
Seabrook Is Certainly A Good Fit But…
With the Edmonton Oilers need for a top pairing defenceman being what it is, no one should be surprised to hear the Richmond, B.C. native's name being rumoured as a potential target for Peter Chiarelli. While on the surface it may appear as though the two would be logical trade partners, making such a deal may not be as easy for either organization to pull the trigger on.
From an Oilers standpoint, if they are going to give up a so-called core piece from their plethora of offensively gifted forwards, the chances of them doing so for a player who is already thirty years of age and logged a ton of minutes over the last seven years of his career, seems highly unlikely. As good a player as Seabrook is, giving up a highly sought after asset and inking him to a long-term deal at an inflated number, makes zero sense.
Would Seabrook be a fantastic fit in Edmonton? He most certainly would. A veteran guy who can play in all situations is exactly what this team is lacking. That being said, the only way Chicago can get full value for him in a deal, is if he agrees to an extension with whatever team that is trying to acquire him. Considering the former Lethbridge Hurricanes standout is set to hit the open market following the '15-'16 season, a team is going to have to cough up a whole lot of money at a ridiculous term for him to even entertain the idea. Again, hardly a smart move for a team like the Oilers.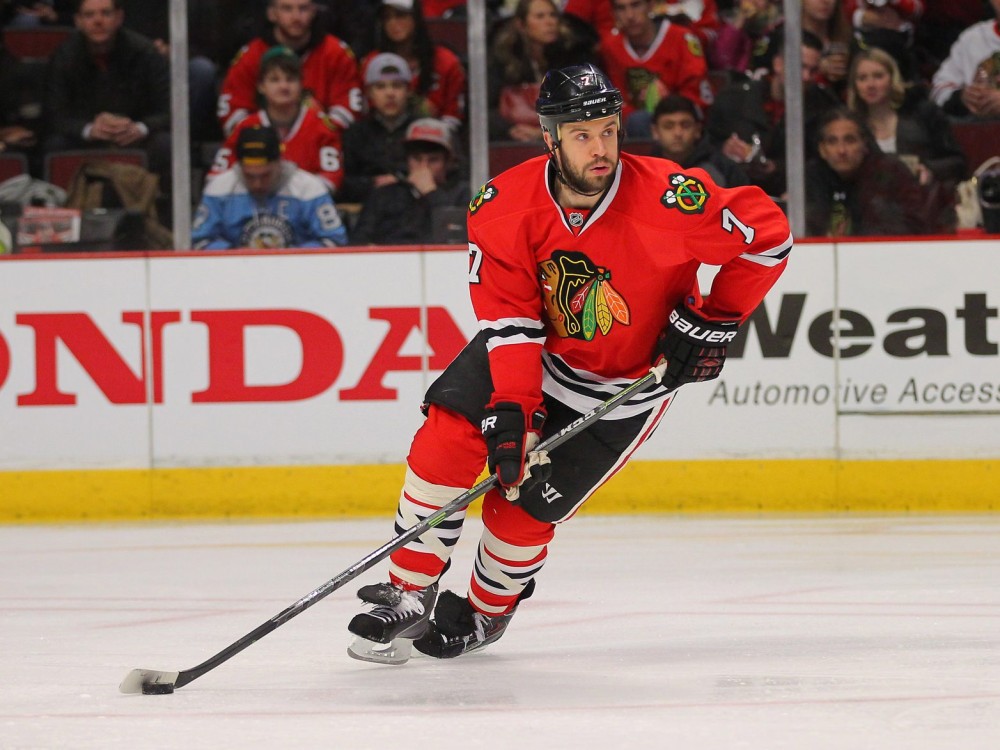 Replacing No. 7 Could Prove To Be Problematic
As far the Blackhawks are concerned, unless you have not been paying attention, the duo of Keith and Seabrook have both played large roles in this team being as successful as they have since 2008-09. Be it playing together or with different partners, the pair have anchored Chicago's blueline for some time now and do not look to be slowing down anytime soon. Which makes this idea of Stan Bowman being in some sort of hurry to move the former fourteenth overall pick out of town…more than a bit of a stretch.
Now should Seabrook want an absurd number and term to stick around, obviously the Hawks would have to look at seriously shipping him elsewhere. That said if he is willing to sign at a reasonable number to stay in what is arguably the perfect situation, why on earth would they not keep him? Obviously, there is a need to give themselves some wiggle room on the cap but there are other pieces Bowman can move out and the Hawks do have some young talent coming that should be more than capable of holding its own in a support role…while gaining some much-needed experience.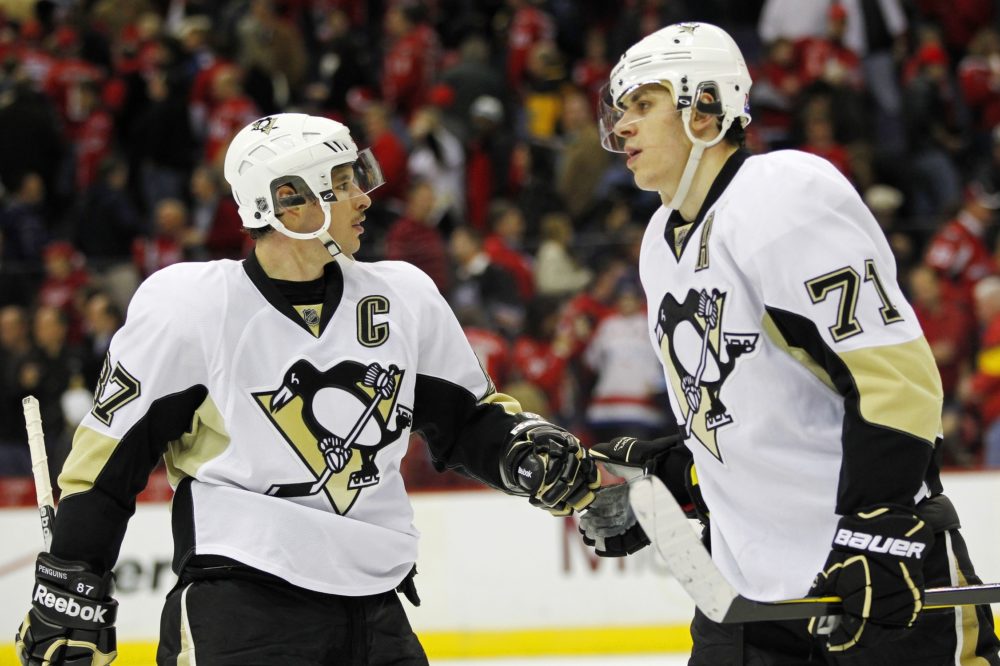 Can The Penguins Model Work In Chicago?
Add to that the likelihood of veteran players who would gladly jump at the chance of taking a run at a Stanley Cup by signing a short-term and cap-friendly number to fulfil that dream and suddenly filling out the rest of their roster with quality players doesn't seem so far-fetched. Is it a perfect situation? Far from it but with the Blackhawks cap being as top-heavy as it is, they will essentially be forced into using something similar to the Pittsburgh Penguins model. However, there is one big difference between the two and that is the trio of Keith, Seabrook and Niklas Hjalmarsson.
Make no mistake, there is possibility that Brent Seabrook could find himself in a different NHL city in October but it is far from a forgone conclusion and the chances of him ending up with the Edmonton Oilers seem even less likely. Especially with the likes of Peter Chiarelli and Bob Nicholson now running the show in the Alberta capital.
Rob Soria is the Author of Connor McDavid: Hockey's Next Great One. He has chronicled the Orange and Blue since creating his Oil Drop blog in 2011 and has also had his writings featured over at HometownHockey.ca and Vavel USA, where he has covered the NHL, MLB and ATP Tour. Rob was born, raised and still resides in Edmonton, Alberta and can be reached via twitter @Oil_Drop.