With the Sochi Olympics underway and the men's olympic hockey tournament in just seven days, anticipation and excitement is climbing.
There have been countless predictions and analysis of all the teams and rosters and opinions galore.
One of the things that is always of interest in a tournament format is at the goaltending position. A team can have all the talent in the world but in a one game showdown it is often the better goaltending performance that wins it.
Here's a look at not necessarily the most talented rosters at the tournament, but the best between the pipes.
1. United States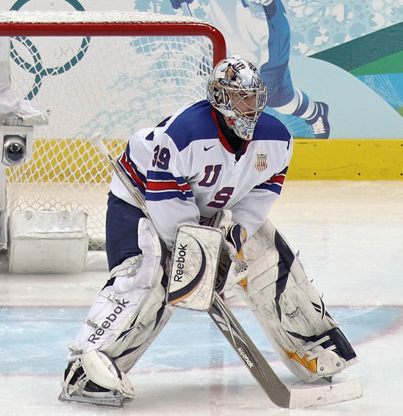 The USA had the best goaltender in the last Olympic tournament and their group is no less dangerous this year. Ryan Miller earned top goalie honours in 2010 and he will be back to defend that mantle.
Pushing him for playing time is Jonathan Quick, who aside from this injury-plagued season has been one of the NHL's top netminders over the past few seasons and earned a Stanley Cup and Conn Smythe award for the Kings in 2012.
Both goaltenders have shown they can handle the pressure and play big in important games. The Americans will be in good hands whichever goaltender gets the nod, with Miller getting the early edge based on their NHL play to date.
Detroit's Jimmy Howard comes in as the third goaltender and provides valuable depth.
2. Finland
Perhaps the deepest pool to choose from, and that didn't even include Pekka Rinne, arguably the country's best who is still on the IR. Leading the way is Bruins goaltender Tuukka Rask, one of the world's top young stars and arguably the NHL's best right now. He will be the Finns starter and has the ability to steal a game from any team on any given day and could push Finland to a medal on his own.
Should he falter, the Finns have the Sharks Antti Niemi as backup and Kari Lehtonen of Dallas as No.3 for an embarrassment of riches.
3. Sweden
Maybe not the depth that other team's have, but their go to guy is as good as anyone in hockey. The King Henrik Lundqvist will play a huge role in how Sweden fares in Sochi. He is capable of backstopping them to a gold medal as he did in Turin 2006.
Having an off season by his standards in 2013-14, he has been nonetheless one of the most reliable goaltenders in the world for almost a decade.
Should he falter or be injured, the goaltending prospects drop considerably. Buffalo's Jonas Enroth and Detroit's Jonas Gustavsson are capable netminders, but not in Lundquvist's class. As long as he stays healthy, Sweden is a medal contender.
4. Canada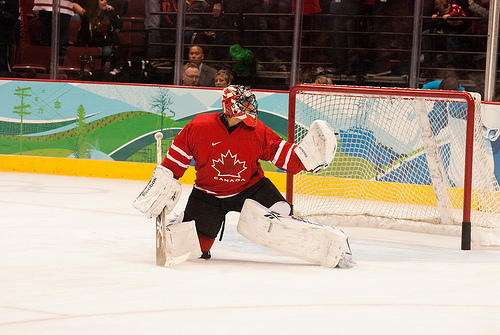 Very likely the deepest and most talented roster, and the odds on favourite to win gold, the one question mark with the Canadian team is it's goaltending. It is certainly capable of backstopping a gold medal team, as Roberto Luongo proved in 2010.
Many will say he wasn't exceptional, only just good enough. He is back in 2014 and joined by Habs' starter Carey Price as the top duo for Canada.
Mike Smith will be No.3 and is one of the NHL's best puckhandlers which could be a factor if he sees the crease.
Canada will likely start both goalies in their first two contests against Norway and Austria and hope one takes the ball and runs with it. Both are extremely talented and possess as much ability as any in the tournament, but both have their critics and will need to prove doubters wrong.
They also have the pressure of knowing Canada has had disastrous finishes in the last two Olympics held outside of North American in 2006 and 1998.
5. Russia
Similarly to Canada, Russia boasts potentially the most lethal offensive attack in the tournament, but have similar question marks in goal. They will rely on the tandem of Semyon Varlamov and Sergei Bobrovsky, both talented and have had success at the NHL level, but both have shown inconsistency in their careers and have yet to prove they can be winners.
They will face similar pressure to Canada, likely more, as the host team and to win gold on home ice. With Russia's attack and ability to score they likely won't have to steal many games, just be good enough when it counts.
6. Switzerland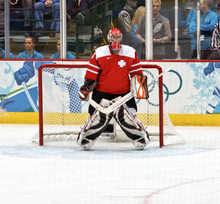 There's something about Switzerland that makes you think they're going to upset someone every year. Maybe it was the 2-0 shutout of Canada in 2006 or the fact that even if their roster is lacking they always seem to have top goaltending.
Sochi 2014 will be no different. They will be once again led from the backend and by Anaheim Ducks goaltender Jonas Hiller.
They will also have a better defence that in past years to play in front of him that are led by Mark Streit abd the Predators Roman Josi. They play a tight defensive game and Hiller on his own is capable of stealing a game in the tournament. yet again the Swiss will be one of those dark horse teams to watch for.
7. Slovakia
Jaroslav Halak is proven in the past that he can be a difference maker. He will once again need to prove that for the Slovaks to be a factor in Sochi. They boast some top end talent like Marian Hossa and Marian Gaborik and are of course led by captain Zdeno Chara. Their depth is thin though and they will rely on Halak to make up the difference.
Halak has had an up and down year for the Blues and the team has been looking into goaltending options for their stretch drive. Halak has stood on his head in past instances and the Slovaks hope he will do so again.
8. Czech Republic
The Czechs are hoping they get the Ondrej Pavelec that the Winnipeg Jets have seen over the past few weeks and not the one from the first half of the season. Pavelec has had a subpar season for the Jets, until the coaching change was made and Paul Maurice came in. Since then he has been excellent and the team has gone 8-2 in their last ten. If he continues his current trend it could spell success for the Czech Republic. If his inconsistencies arise, it could spell doom.
****
Latvia, Slovenia, Austria and Norway all will have an opportunity to steal a game from one of the superior teams. That odds of that however, are extremely rare. The main reason is that as good as their goaltenders could be, there is a significant gap between the top eight and the bottom four.
The impressive thing is that while there may be a drop after No.8, it wasn't long ago the the gap was after the top three or four. The goaltending depth across the world has progressed to the point where anyone has a chance in a one game showdown.
Carl covers the Edmonton Oilers for THW as well as providing additional prospect coverage. Follow him on twitter @carlTHW, connect on Facebook or contact at carl.maloney@hotmail.com for questions, comments or if you're interested in him writing for you.