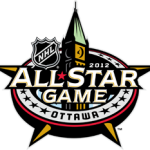 This years NHL All-Star game will be held in Ottawa Canada. Ottawa fans are stuffing the ballot box to see their beloved Sens represent the home town in the game.
NHL fans are voting on-line at vote.NHL.com for their hockey heroes. Fans can also vote by texting the name of their vote to 81812. The top vote getters will be in the starting line up for the game on January 29th. at Scotiabank Place. Voting can be submitted until January 4th. and fans may vote up to 30 times.
The Ottawa sports radio station Team 1200, and fan club, the Red Scarf Union, are spearheading a campaign to have Alfredsson in the game. In addition to their regular web site, the Red Scarf Union has created a website dedicated to the cause, votealfie.com. Social networks such as facebook and Twitter, are also playing prominent roles in the campaign. The #votealfie drive on Twitter has produced some staggering results.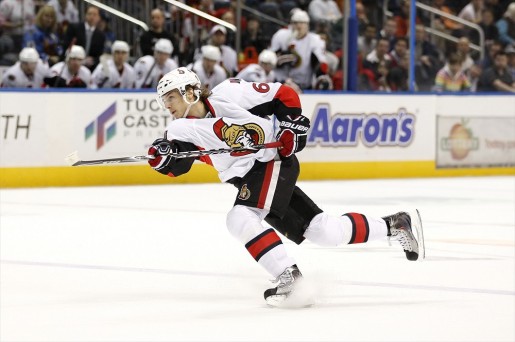 The NHL released voting results on November 21st. and Sens defenceman Erik Karlsson leads the voting with 147,468 votes. Sens captain Daniel Alfredsson is second with 131,774 votes. Jason Spezza 117,899 with votes and Milan Michalek with 108,247 votes, are fourth and sixth respectively.
E.J. Hradek and Dave Lozo of NHL.com proposed Alfredsson and fellow future hall of fame member Teemu Selanne as the team captains. Last seasons captains in the game from Carolina, were home town star Eric Stall and Nicklas Lidstrom. First, both players need to be selected to the game. Given the momentum of the votealfie campaign, it looks as though he will be voted in.
The main function of the team captains is to draft their team. This format was introduced last year as captains alternated selecting their roster. The televised event was generally well received. Last seasons player selected last overall was Phil Kessel of the Toronto Maple Leafs. Kessel will not have that dubious distinction again this year as he is third in overall voting and currently leads the NHL in scoring.
The NHL no longer requires a representative from every team in the All-Star game. Last season Erik Karlsson was the only Sens player selected. As the current vote leader he will be returning again this year and should be joined by team mates Jason Spezza and Milan Michalek.
The only question is what will be Alfredsson's role in the game. Will he be a captain? Will he be on the starting line? Perhaps he will simply be one of the 42 selected players. There is no doubt that Sens nation has only just begun to make their voice heard.