It seems like new general manager, Bill Zito's vision of success for the Florida Panthers is starting to take shape.
After an offseason filled with questions, the Panthers began their first month of the 2020-21 season with their first 3-0-0 start in franchise history and ended it on a six-game point streak going 5-0-1. Furthermore, they ended January atop the Central Division with 11 points. Due to their success, they currently own the highest winning percentage in not only the Central but in the entire league.
This was in large part due to their strong offensive game from their new acquisitions as they are eighth in the league in goals per game and fourth on the power play. In addition, their defense improved from their poor play in years past, making life easier for the goalie. But despite the success in the team all-around, I can only choose three for the Three Stars of the Month. So here are the award winners this month!
3rd Star of January: Chris Driedger
Backup Goaltender Driedger showed he can produce at a starting goaltender level in his three starts so far this season. Through those games, he had a goals-against average (GAA) of 1.96, making him sixth in the NHL in this statistic. Furthermore, he honed a save percentage (SV%) of .937, which is fourth in the league in this department.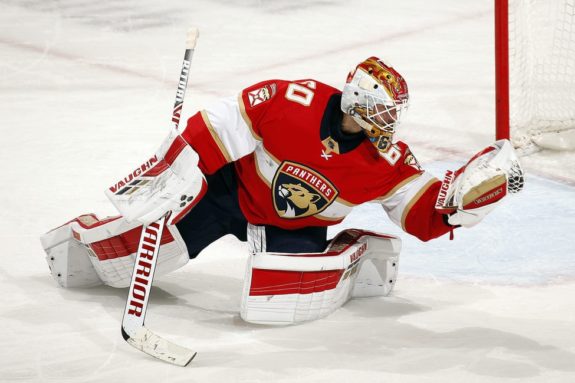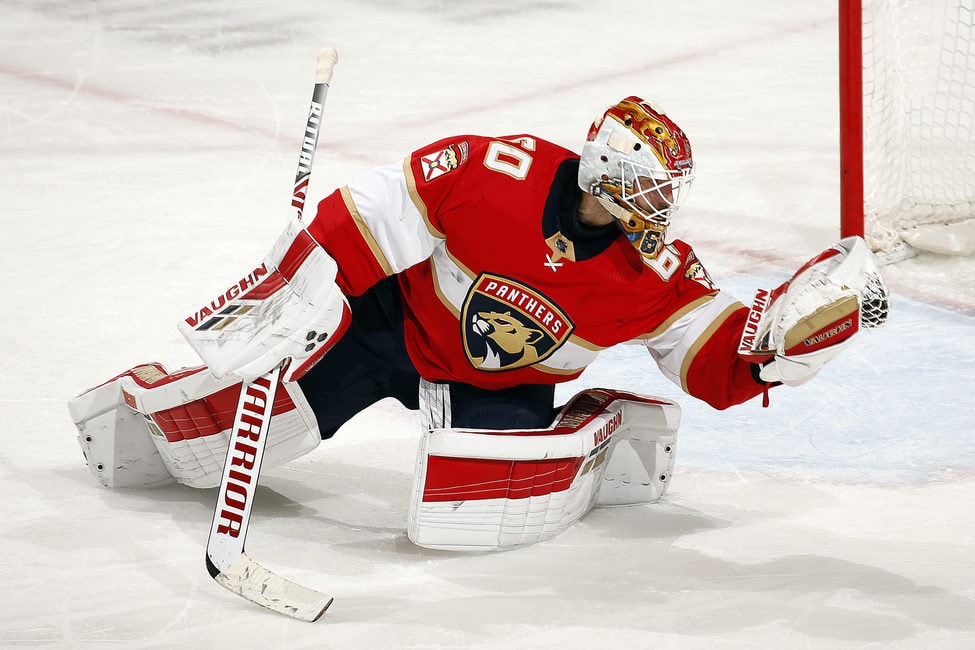 His performance has been very well needed as starting goaltender Sergei Bobrovsky has not had the best start to his season. Down the line, it should be expected that they may split more games or they'll favor Driedger most nights unless Bobrovsky picks up his play.
Related: Panthers Need to Start Driedger to Lighten the Load
In the end, Driedger may be the next starting goaltender for Florida or someone else, because he is one of the best goaltenders in the Central Division right now.
2nd Star of January: Carter Verhaeghe
Verhaeghe might just be the free-agent steal of the offseason after Zito claimed him for only $1 million for two years. Through six games this season, Verhaeghe has five goals and two assists, tying him for the team lead in points. In addition, he is one of two Panther so far this season to have a multi-goal game, which came on Jan. 19 against the Chicago Blackhawks.
It's evident he is thriving off of the top line with Aleksander Barkov and Anthony Duclair, which has combined for a total of 20 points. His style of play allows a great goaltender screen that creates opportunities for deflected shots. In addition, his style creates passing lanes in the top of the slot and places him at the doorstep for big rebounds in high-scoring areas, which is something the team has lacked in years past. With the way he has been producing, Zito should look into extending him for a way longer deal than just a simple two years.
1st Star of January: Patric Hornqvist
As if it wasn't more evident that Florida won this trade.
Hornqvist has been the best player on the Panthers through the month of January. He's tied for the team lead in points with seven (five goals, two assists), he leads the team in power-play goals with three and tied for the team lead in power-play points with five. Furthermore, he is the first player in franchise history to score a goal in the team's first three games this season. In addition, he scored his first career shootout goal against the Columbus Blue Jackets on Jan. 26, giving them the win.
Related: Florida Panthers Won the Mike Matheson Trade
His success is in part due to his style of play. Much like Verhaeghe, he likes to park himself in front of the net. However, he is willing to get a little dirt on his gloves and go into those tight areas that are filled with opposing jerseys.
Due to all this, he has received nothing but praise from his teammates.
"He's been huge for us so far and he's going to be huge for us the whole season," Barkov said of Hornqvist, who is also serving as an alternate captain during home games this season. "That leadership he brings in the locker room and on the ice, scoring big goals for us, just leading the way, it helps us a lot to have a veteran guy like him out there on the ice and in the locker room."
His leadership is something that this team is clearly thriving off of, and it gives the younger players someone to look up to and seek guidance from.
Excited for February?
With the amazing success this month, it seems as if waiting for the next game will feel like a lifetime. As previously mentioned, they enter the new month as the top team in the Central Divison. If this team wants to get into the postseason, they cannot be successful for just January. Either way, there is promise for the near future of this hockey club.
---
---
My name is Joey. I've been writing about the NHL for about 3 years with my experience spread out between TSJ 101 Sports and Panther Parkway. I look forward to you reading my articles!