Perhaps no player on the Florida Panthers is more polarising than goaltender James Reimer.
To some, he's adored as an affable netminder with an endearingly awkward, almost robotic style that, though generally effective, also provides endless entertainment value.
To others, he's the expensive, inconsistent and overall underperforming puckstopper who isn't benefitting the Panthers now, and who will take playing time away from younger, cheaper options in the Cats' system during the final three years of his deal.
But how do the emotional reactions Reimer elicits stand up to objective analysis?
Reimer's Vital Statistics Above Average
Over the past three seasons, Reimer has accumulated 57 wins in 118 starts, for an average of 39 starts and 19 wins each year.
Neither the workload nor winning percentage are particularly impressive, to be sure, though it's important to note Reimer has been part of platoon systems in both Toronto and Florida, and was decidedly the backup to Martin Jones on the Stanley Cup Final-bound San Jose Sharks after being dealt at the 2016 trade deadline.
Additionally, other than the Sharks, Reimer's never played for a particularly good team, tending goal for the last-place Maple Leafs most of 2015-16, and the mostly mediocre Panthers the past two seasons.
Throw in some bad injury luck, and Reimer's limited workload and lack of wins are easily explained.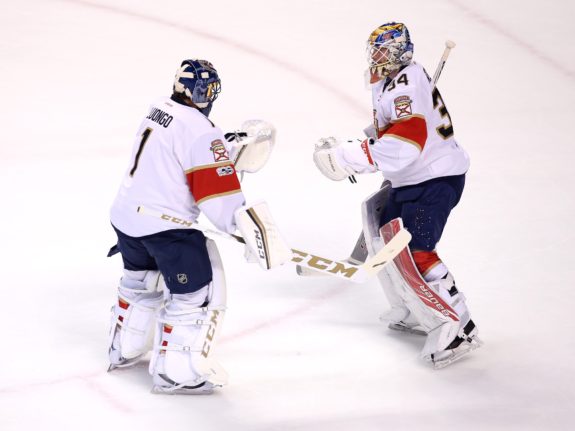 What's more important is his .918 save percentage over the past three years, which is tied for eighth-best (17th of 87 overall) in the National Hockey League amongst goalies with 600 (approximately 10 complete games) or more minutes played during that time. A .918 SV% is the same as such puckstopping luminaries as 2018 Stanley Cup champion Braden Holtby, 2018 Vezina Trophy winner Pekka Rinne and Maple Leafs workhorse Frederik Andersen. Not bad company for the 30-year-old Reimer.
For good measure, Reimer's 10 shutouts over that period represent the sixth-highest total in the league.
By traditional measures, then, Reimer is a decidedly above-average goaltender, even though he's generally played on teams that have been middling, at best.
Reimer's Advanced Statistics Support Value
Digging deeper, Reimer ranks 20th of 59 in save percentage amongst NHL goaltenders that have faced 10 or more shootout shots since the beginning of 2015-16, posting a .729 SV%. That's certainly decent enough; for comparison, batterymate Roberto Luongo is tied for 38th, at .667.
Interestingly, Reimer's faced the seventh-most shootout attempts over that span (59), despite his comparative lack of playing time.
Next, as mentioned, Reimer is tied for the eighth-highest save percentage amongst the 87 NHL goaltenders who've played 600-plus minutes over the past three campaigns. Breaking it down, Reimer's .927 SV% at even strength is the fifth-best mark (he ranks 16th overall). That said, his ranking is 30th when it comes to the penalty kill (.875 SV%) – still above the median, but decidedly more average.
In terms of shot quality, Reimer ranks 34th (appropriate) of 87 in high-danger situations (.798 SV%), is tied for 30th in medium-danger save percentage (.922) and is 45th in low-danger save percentage (.977). Oddly then, Reimer seems to be comparatively better in high-risk situations.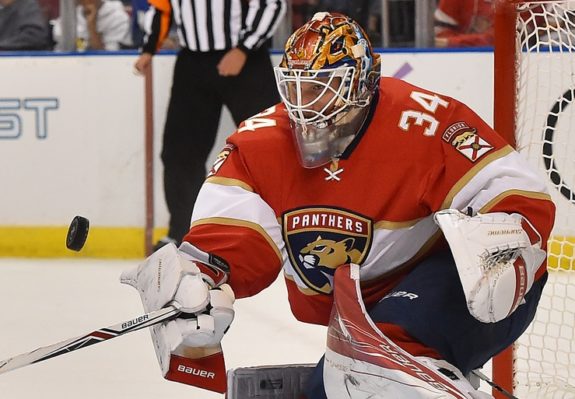 Whatever your feelings about Reimer, what's abundantly clear is that, statistically, he's a league-average goaltender at the very least, with evidence indicating he's somewhat above average.
Reimer's Quirks: Endearing or Irritating?
But that's not to say he's without some pretty noticeable faults.
For one thing, I wouldn't know how to go about quantifying it, but, having watched Reimer closely throughout his time in Toronto and now in South Florida, he seems to play better when given the starting role. Conversely, he sometimes struggles to establish rhythm when played in spot duty, whether as a backup or in platoon situations.
Slow Starts Plague Reimer
As for quantifiable failings, one of the more frustrating parts of Reimer's game is his tendency to start the season slowly.
For example, in his first 18 starts in 2017-18, Reimer won only six times, with an .897 SV% and zero shutouts. From Dec. 19 onwards, Reimer won 16 of 24 starts, posting a .924 SV% and four shutouts. Granted, early on in the year, the team in front of him was struggling to adjust to the system of first-year head coach Bob Boughner, but it's not as though Reimer was anywhere near his best.
Or, how about 2016-17, when Reimer won only seven times in 17 starts to start his Panthers career, with a .913 SV% and no shutouts, before winning 11 of his last 22, posting a .925 SV% and three shutouts in the process. Again, there were extenuating circumstances, with some pretty significant injuries to key Panthers players, as well as a well-publicised coaching change. But, again, the numbers are what they are.
Whatever the case, Reimer's early-season inconsistency has to be frustrating for teammates, the organisation and Panthers fans, alike.
The stretch runs are fantastic, make no mistake; Reimer (and Luongo, for that matter) standing on his head the second half of 2017-18 is a big reason the Panthers finished the year on a 25-8-2 run. That said, the Panthers would be better off if he played that way all year, or, at the very least, if he played steadily to his end-of-season average throughout the entire campaign.
Does Reimer Have a Weak Glove Hand?
One of the most pervasive issues surrounding Reimer's career has been his alleged weakness on his glove side.
There are other frequent complaints, to be sure. Rebound control is one, while puck-tracking (i.e. through traffic) is another. For the most part, these concerns, common to all goaltenders, don't seem to have much merit. Reimer is simply a goaltender that, when he's off his game, he's really off his game, with any errors being blatantly obvious. By and large, though, the numbers show he doesn't exactly make a habit of it.
But the glove hand thing just never seems to go away. Guy Boucher, then-coach of the Tampa Bay Lightning, indicated back in 2011 there might have been a book on Reimer, with the results suggesting a number of teams felt the affable Manitoban had weaknesses up high, particularly on his glove side.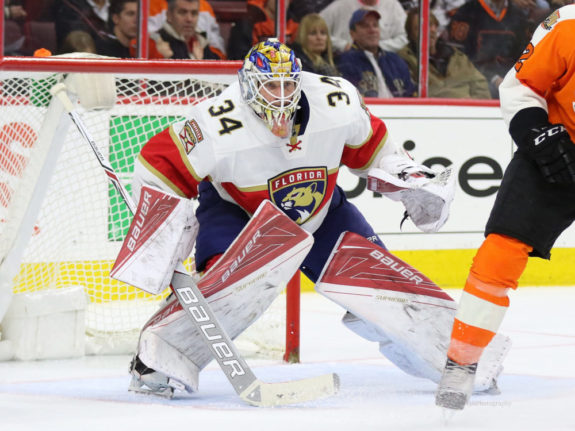 Even if it was true at one time, over seven years have elapsed since then. With access to some of the very best coaching in the world, I can't see Reimer having not addressed said issue – if it ever was an issue – a long, long time ago.
Instead, I believe the perpetuation of this notion has more to do with confirmation bias than anything else. If players tend to shoot more towards Reimer's glove side, it's only natural more goals will be scored there. When more goals are scored there, it's only natural to interpret this is an inherent weakness in Reimer's game.
It's very difficult to separate these variables and confounds from Reimer's actual technique and performance. Again, looking to the numbers, weak glove hand or not, he's still solidly in the top half of NHL netminders.
Reimer's Injury History Worrying
Another concern with Reimer is the fact he's often injured. He's missed significant time throughout his career, both with some pretty serious concussion issues, as well as a number of less serious, though arguably more annoying groin ailments.
While groin injuries are common amongst goalies, and while one can't exactly control when Brian Gionta or Brian Boyle decide to drill you in the head (neither offense was punished by the NHL), the facts are what they are.
Given his thoroughly respectable numbers, it's reasonable to suggest perhaps the biggest reason Reimer has not been given the role of full-time starter either with the Maple Leafs or the Panthers has nothing to do with his play – or even perceptions of his play, but rather his unfortunate history of injury.
Comparable Contracts Favour Reimer, Panthers
So, yes, good numbers or not, Reimer can be incredibly frustrating at times.
However, before breaking out the pitchforks, consider the fact he's not only a reasonably good goalie, but he's also reasonably good value for money.
The five closest matches for Reimer's five-year, $3.4 million (cap hit) per season contract he signed in the summer of 2016 are Thomas Greiss, Devan Dubnyk, Scott Darling, Brian Elliott and Jonathan Bernier, in that order. Other than maybe Dubnyk, who it should be noted makes more money ($4.333 million against the cap) for more years (six), I really can't see anyone taking any of these goaltenders over Reimer.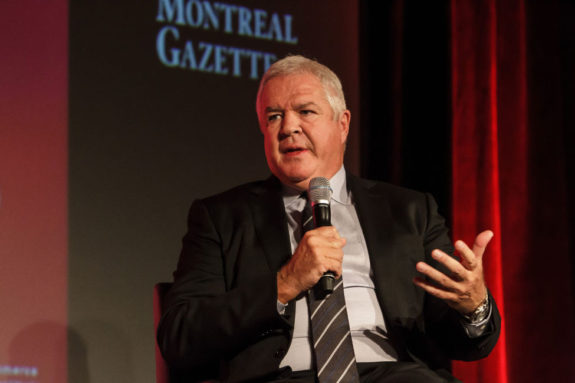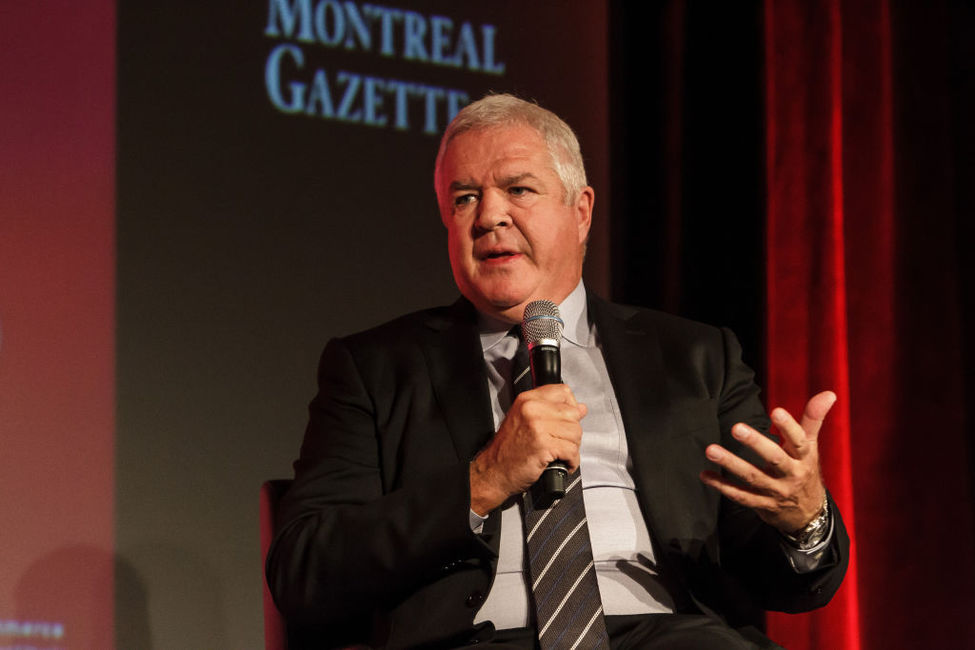 Focussing solely on cap hit amongst goaltenders under contract for 2018-19, Reimer's $3.4 million puts him in the neighbourhood of Andrei Vasilevskiy, Cam Ward, Jacob Markstrom, Jonathan Bernier, Matt Murray, Philipp Grubauer and Thomas Greiss.
Murray and Vasilevskiy certainly stand out, but they're both on three-year bridge-esque deals. Come the summer of 2020, both of them will be paid handsomely, no doubt.
As for the other five netminders, again, I'm pretty sure everyone's taking Reimer over most, if not all of them.
It doesn't make for a particularly attractive headline, but Reimer's a reasonable goalie making reasonable money. Sometimes, boring is beneficial.
James Reimer as Keith Yandle
James Reimer is a good goaltender. Even at the worst of times, he's generally competent, while his tremendous in-season upside makes him a pretty decent option for the Panthers, all things considered.
Ultimately, I think much of the disdain for the 30-year-old comes from the fact his bad bits are so noticeable. And noticeable they are, make no mistake. But that doesn't mean he's not a net benefit between the pipes for the Panthers.
Think of Reimer as the Keith Yandle of goaltending, then; often infuriating but, on the whole, you can't argue with the results.
(All advanced stats are thanks to Corsica and NHL.com. All metrics are in all situations, unless otherwise specified.)
Peter Ferrell covers the Florida Panthers and Toronto Maple Leafs, with a side of jersey and logo (over)analysis, for The Hockey Writers.