Pittsburgh Penguins general manager (GM) Ron Hextall has enjoyed a successful offseason to this point. He was able to keep the fanbase happy by bringing back legends Kris Letang and Evgeni Malkin after those discussions seemed like they were taking a turn for the worse. Add those two big names to the long list of extensions signed in Pittsburgh this summer, as next season is setting itself up to be an interesting one for the Penguins.
The team is going for it in 2022-23 and will continue to do so as long as the veteran core is suiting up every night. With that said, there are a number of different question marks surrounding the team heading into next season, including who plays on the left wing of the second line.
While it's expected we see the Penguins among the best teams in the Eastern Conference next season, you can expect to see Hextall active in the trade market. While it's super early to be thinking about any trade deadline moves, we will circle a few big names who should be on his radar next season:
Patrick Kane
Make no mistake about it, the Chicago Blackhawks will be trading Patrick Kane before this season's trade deadline. The veteran forward isn't interested in being a part of a rebuild and will eventually give Chicago a list of teams he'd be open to joining at some point next season. It's likely the Penguins would make that list.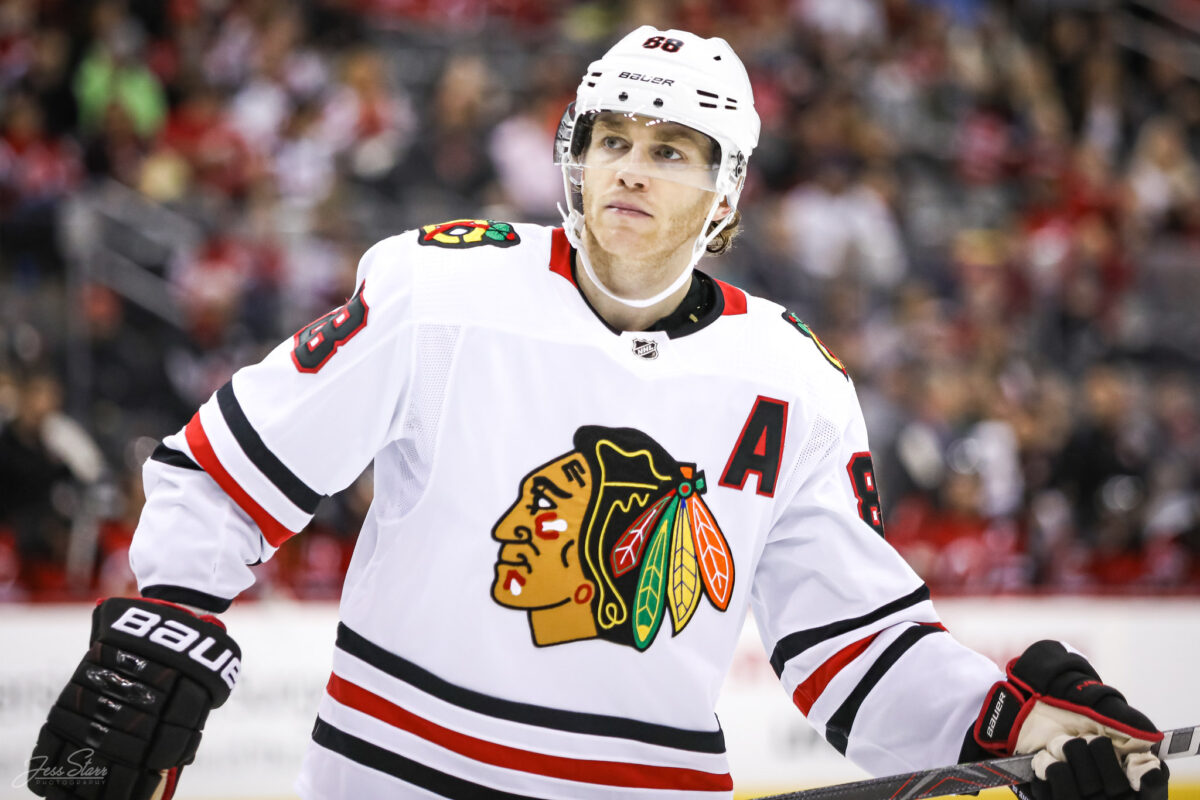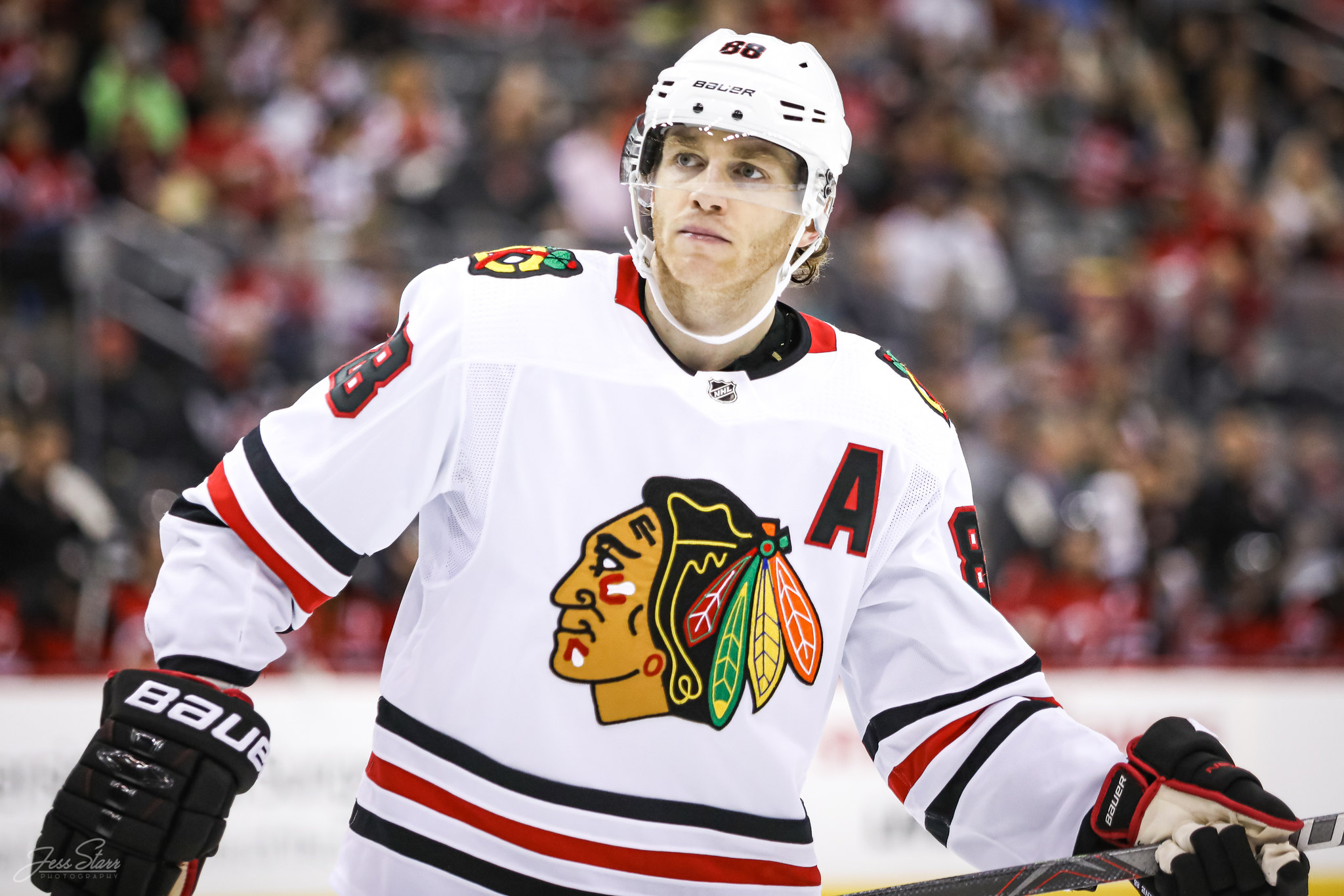 Kane is in the final season of his contract, earning $10.5 million against the books and I think it's safe to say that Blackhawks GM Kyle Davidson will have to retain a huge chunk of his salary to facilitate a deal. By doing so, Chicago will also receive a better return so it's in their best interest to pay a little extra for a sweetened pot.
Related: Penguins' 2022 Offseason Trade Targets: Calgary Flames
While he may be turning 34 years old this year, Kane isn't slowing down anytime soon, after a 92-point season in 2021-22. He's still as dynamic as they come and would look absolutely gorgeous alongside Evgeni Malkin on the team's second line.
The Penguins have Jason Zucker and Danton Heinen scheduled to battle it out for minutes alongside Malkin, but this is going to be something to watch as this position is likely an area Hextall will want to address. Acquiring a Stanley Cup Champion who is built for the big stage of the Stanley Cup Playoffs, is something the Penguins GM needs to have near the top of his wish list.
Jonathan Huberdeau
Another dynamic offensive weapon, Calgary Flames forward Jonathan Huberdeau is going to have a giant spotlight cast on him all season. The trade from the Florida Panthers shocked Huberdeau and at this point, while he's saying all the right things, it's uncertain just how interested he'll be in signing a long-term extension in Calgary.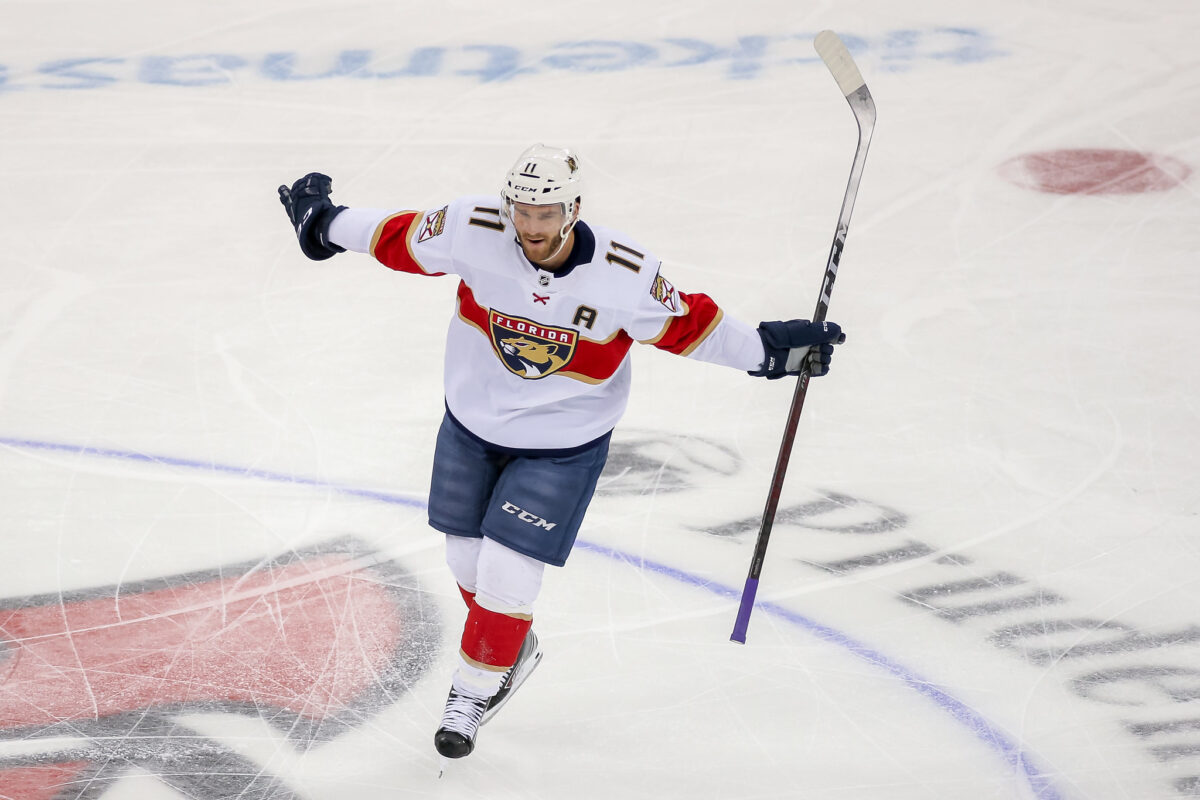 Flames GM Brad Treliving is trying to do whatever he can to convince Huberdeau that Calgary can be home, even travelling to Montreal to visit him at his own residence, showing some good faith and interest in the person.
The 29-year-old forward is signed for next season at a very reasonable $5.9 million and is coming off a monster campaign where he recorded 115 points in 80 games. Adding Huberdeau to the Penguins would be a scary scene for other teams. As such, they should have a keen interest in the Flames' performance early on next season and keep their ears to the streets to gauge just how well the extension talks are going between the team and the player.
If Huberdeau does inform Treliving that he's not interested in sticking around and is going to test the market, the Penguins should have the Flames on speed dial to be ready to jump at the opportunity. Adding a player of his caliber to an already solid lineup could very easily push them back over the hump and into Stanley Cup contention.
J.T Miller
The Vancouver Canucks employ Jim Rutherford as president of hockey operations and Patrik Allvin as GM, two ex-Penguin executives who know their system better than anyone. They also love to wheel and deal and forward J.T Miller is someone to watch heading into next season as he's yet to sign a contract extension to stay in Vancouver.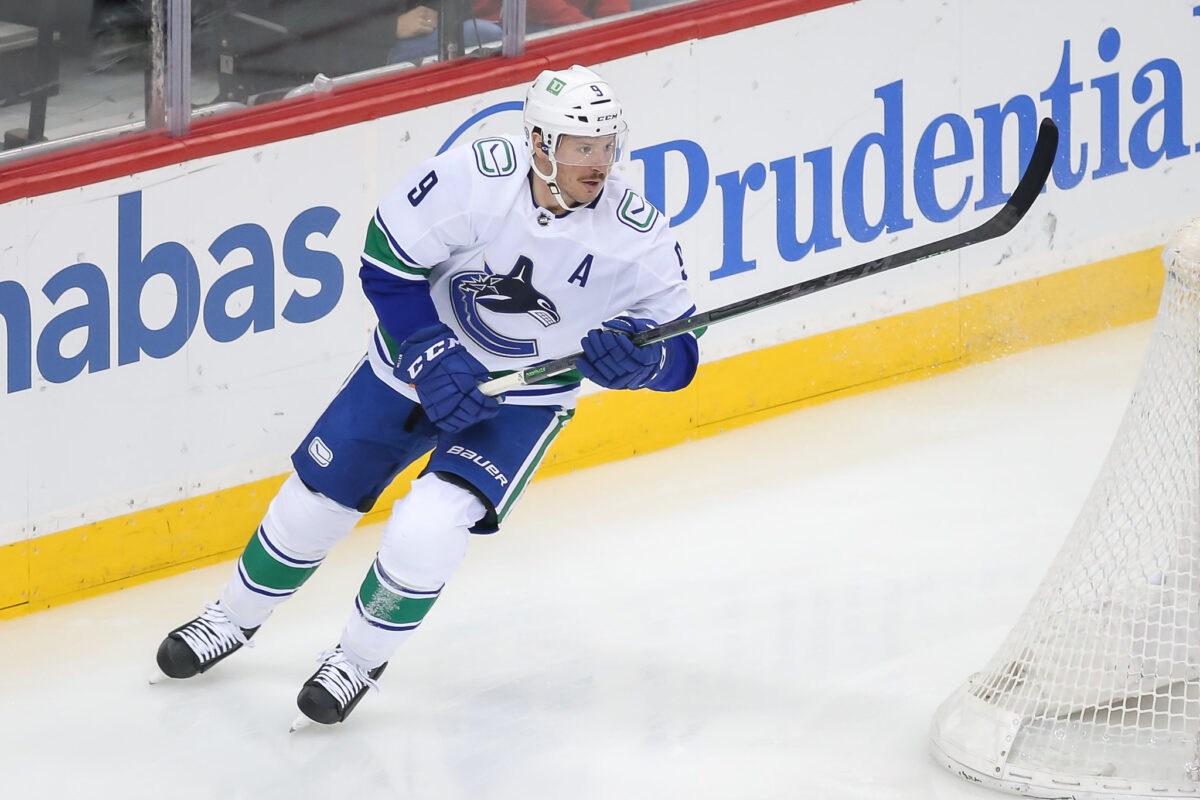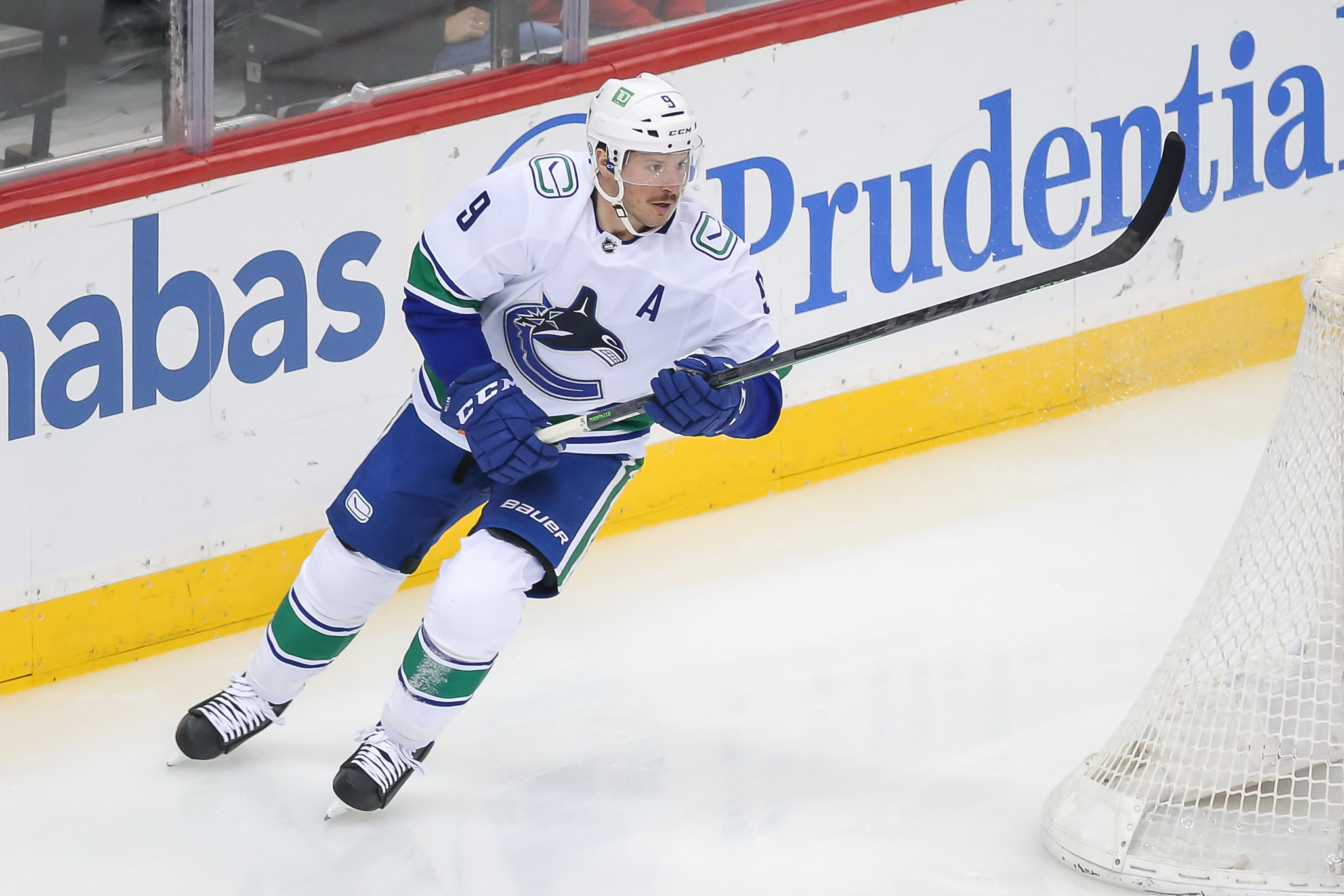 Miller is exactly what the Penguins need as he's intense, and competes harder than most players in the league. He can also play in any situation and almost any position on the ice, making him a versatile option and someone the Penguins should have circled heading into 2022-23.
Miller is coming off a career season, racking up 99 points in 80 games. His contract is 'light' at only $5.25 million and he doesn't hold any trade protection entering the final season of his contract. Canucks management recently admitted anything can happen with the forward this season, so this will be a storyline to follow and one the Penguins should have a pulse on.
Miller would flourish in Pittsburgh and he'd also be not only a great option for Malkin's left wing but someone who could slide into the center position should the team need it. Versatility, a toolbox of talent and a strong work ethic are three elements the Penguins could use more of next season and beyond. Kasperi Kapanen, a first-round pick and just about any prospect(s) the Canucks want, could be a package that sparks Vancouver's interest.
The Penguins have a huge question mark on their second line and it's likely going to be addressed at some point next season. If Zucker or Heinen can give Hextall and company a reason to stand pat, then great, however, if the team needs to go out and add, they should have these three superstars at the top of their list.
---
---