Prior to Wednesday's game in Denver, things had not been going as planned for the Pittsburgh Penguins. Granted, they had up until the middle of March when they enjoyed a 7-1-1 stretch, but since then their luck has changed for the worse. On March 12, they looked poised and confident, winning on a blast by Kris Letang from Evgeni Malkin and Sidney Crosby in overtime against the New York Rangers. But two nights later, they lost a hard-fought matchup against the Montreal Canadiens 6-4, where they found themselves down to four defensemen after Jan Rutta and Jeff Petry left the game.
And that was just the start.
Related: 3 Reasons the Penguins Can't Find Consistent Success in 2022-2023
What followed were back-to-back losses to the Rangers, one of which was a 6-0 trouncing, and a 2-1 loss to the Ottawa Senators with goaltender Dylan Ferguson making his second NHL appearance and stymying the Penguins despite facing 49 shots. The Penguins' four-game slide provided an opening for the Florida Panthers to pass them in the wild card race. Very little has been going right for the Penguins, but let's look at what went wrong over a very bad week.
Goaltending
When Tristan Jarry was out with injury, conventional thinking held that Casey DeSmith wasn't playing well and Jarry couldn't return soon enough. And that was true. DeSmith's numbers had been poor, with a 10-12-4 record and 3.28 goals-against average (GAA) despite a .904 save percentage (SV%). By contrast, Jarry had gone 16-5-5 with a 2.65 GAA and a .921 SV%.
What a difference a month can make.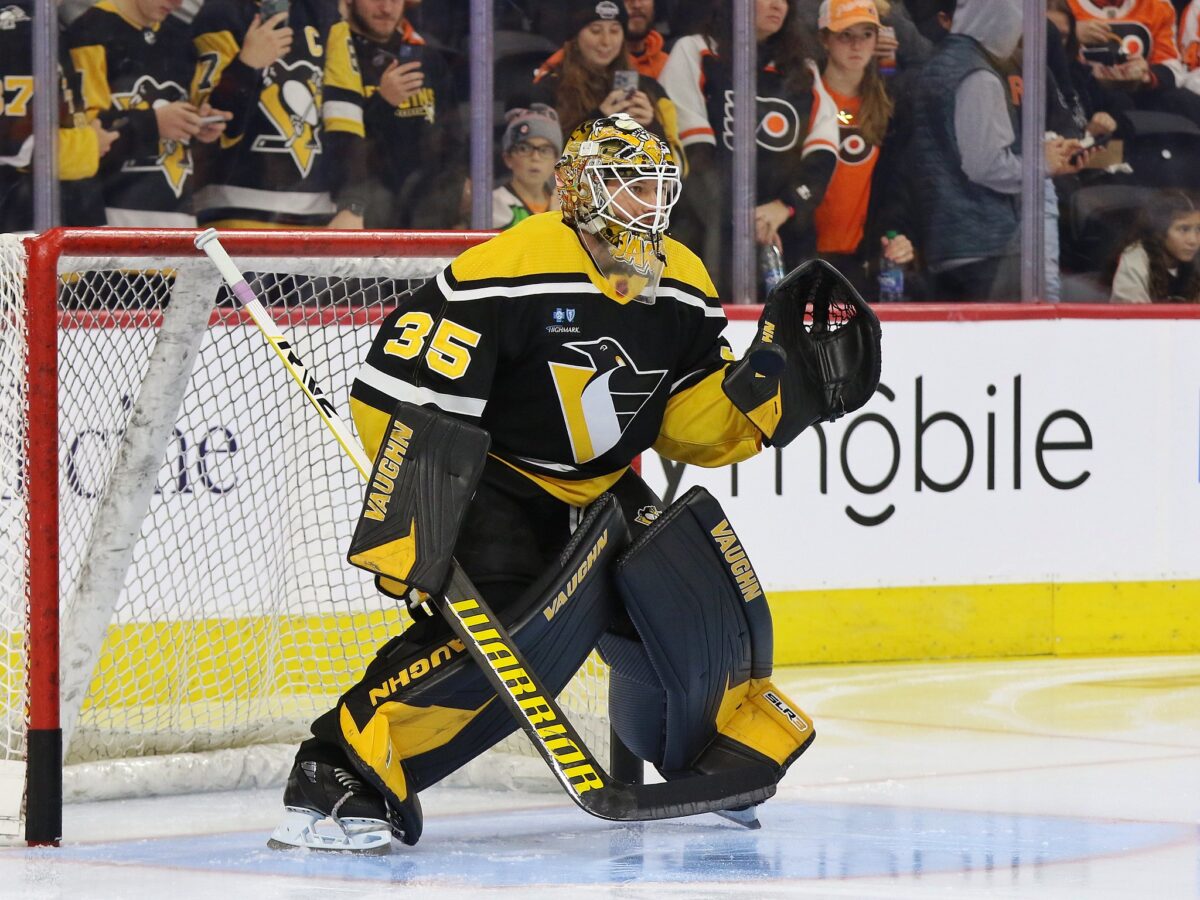 Between Jarry's return on Feb. 20 and March 20, his numbers were 1980's-like, as he went 4-5-1 with a 3.96 GAA and an abysmal .866 SV%. Worse yet is that he was pulled in four of his 12 appearances – including twice in the recent skid – with DeSmith relieving him each time. To his credit, DeSmith has turned things around, going 3-2-0 with a 2.31 GAA and a .922 SV% since the end of February. His inability to put wins on the board is a symptom of other problems – more on those in a moment – but this overall instability in net is a red flag. General manager (GM) Ron Hextall did not acquire another goalie at the trade deadline, so this is what they will have heading into the playoffs, should they hold on.
Penguins' Offense Has Been Flat
While they were on that 7-1-1 run, the Penguins looked like they had found a groove and were tuning up for a 17th-straight playoff appearance. They scored almost four goals a game over that period, and they were finding ways to win tight games, winning four of five that went to overtime. But that was also key: they couldn't put games away in regulation.
During their four-game losing streak, they weren't able to force overtime, and their offense wasn't even producing two goals a game. Jake Guentzel has reached 30 goals, Malkin is posting over a point-per-game, Crosby is Crosby, and Jason Zucker has emerged as a threat, having scored nine goals and an assist in his past 13 games. But in those four losses, they combined for four goals and six assists between them. And Guentzel did a lot of the heavy lifting with two goals and an assist in the loss to the Canadiens.
---
Latest News & Highlights
---
The rest of the team produced only three goals during the skid. Trade deadline pickup Mikael Granlund hasn't caught fire in his new surroundings, chipping in only a goal and an assist in his first ten games. As for Jeff Carter, whose struggles this season have been well documented, has found himself demoted to the fourth line. They need a spark and quick, but there have been few signs of where one might ignite.
Health Is Now a Problem
As mentioned before, during the loss to the Canadiens, the Penguins found themselves down two defensemen in the third period. This left Letang and Brian Dumoulin, who played 26:00 and 24:09 respectively, overworked and tired. Marcus Pettersson is now on long-term injury reserve (LTIR), Rutta is listed as week-to-week, and Petry as game-to-game. And those are in addition to Dmitry Kulikov, who has been on the injured reserve (IR) since March 12.
Penguins spent most of season avoid a devastating run of injuries. Now they're down 4 of 6 defensemen they hoped to be regulars coming out of trade deadline.
I've learned never to bet against Crosby, Malkin & Letang — but, wowza, is this going to be a Herculean ask.

— Rob Rossi (@Real_RobRossi) March 20, 2023
To fill the void, Taylor Fedun and Mark Friedman both got the call from Wilkes-Barre. Friedman has played with the big club this season, but only has appeared in 13 games. Playing against the Senators, the 34-year-old Fedun, however, hadn't seen any NHL action since 2019-20, when he was a member of the Dallas Stars. Clearly, this situation is not ideal.
No Outside Help
As the Penguins began to lose, they weren't exactly getting a hand from anyone else. For one, the New York Islanders have continued to play their game and have won three in a row, and have gone 7-2-1 in their last ten. Unrattled, they are two points up on the Penguins in the standings, though they have played one more game. However, they have the tiebreaker, with 37 regulation and overtime wins compared to the Penguins' 34. They are now breathing easier, as Pittsburgh had been a week earlier.
Sure, the Washington Capitals, Buffalo Sabres, Senators, and Detroit Red Wings have all cooled off and are now planning May tee times, but the Panthers have not let up. As the Penguins found themselves unable to solve Ferguson, the Panthers marched into Little Caesars Arena and dispatched the Red Wings 5-2. Including the win in Detroit, Florida had gone 6-0-1 in their last seven, and in fact, bumped Pittsburgh out of the second wild card spot that night. However, they weren't able to pick up any points the following game, when they lost 6-3 to the Philadelphia Flyers.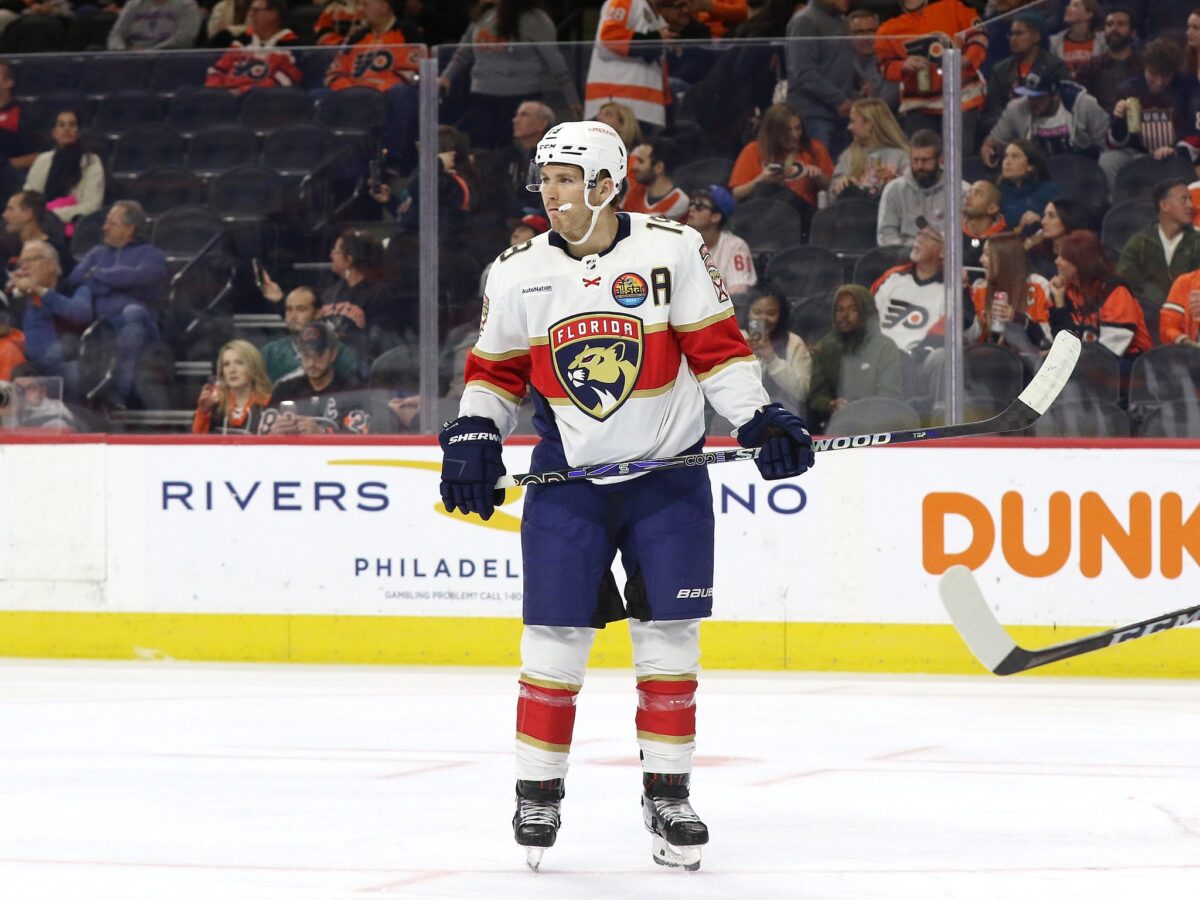 That loss gave the Penguins a little relief, but only a little. It's tight: the Penguins have 80 points, and the Panthers have 79. Both have played 71 games and have 34 regulation and overtime wins, but Florida has 31 regulation wins to Pittsburgh's 26. And they don't have the same goal-scoring issues, as Aleksander Barkov is riding an eight-game streak with 13 points, and Matthew Tkachuk, eyeing another 100-point season, has scored six goals and 15 points in his last six. So without any help, the Penguins will have to do it on their own.
Possible Signs of Hope
As fans' expectations have started to fall off, the Penguins won convincingly in Denver against the reigning Stanley Cup champion Colorado Avalanche on March 22. Crosby opened the scoring with his 30th of the year, becoming the first NHLer to score 30 at age 18 and at age 35 or older. Pittsburgh never trailed, and they never let up. For his part, Carter scored not once, but twice, including the eventual game winner on the powerplay. This coming after months of fans calling for his benching. Jarry stepped up, as well, making 28 saves on 30 shots.
It was the kind of effort these Penguins are capable of, but haven't been able to put together on a night-to-night basis. They are going to have to do so in the final 11 games in order to have a shot at the postseason.