The Pittsburgh Penguins have had an inconsistent start to the 2022-23 NHL season. After beginning the season 4-0-1, the team went on to lose seven straight until they turned it around on Nov. 9, 2022, vs. the Washington Capitals. From that point on, the team had a record of 15-3-2 in their next 20 games up until the Christmas break. After a few days off from practice, the Penguins returned to lose six straight games before finally winning 4-1 last night vs. the Arizona Coyotes on the road.
Throughout the Penguins' inconsistent play, there have been many issues with the roster. The top-six of Jake Guentzel, Sidney Crosby, Bryan Rust, Jason Zucker, Rickard Rakell, and Evgeni Malkin has been pretty steady all season. The defensemen have had their ups and downs throughout the year, having dealt with some injuries. However, the Penguins' bottom-six has been pretty awful for most of the season, and it all starts with their third-line center, Jeff Carter.
Carter's Concerning Start
The issue with Carter lies deeper than the numbers that he is putting up. So far, he has 19 points in 36 games, which may not seem bad. But among the seven goals he has scored, two of them have been into empty nets, which leaves only five goals in 36 games on a goaltender. In addition, two of those five goals have hit opposing defensemen on pass attempts. In other words, Carter has THREE goals off of direct shots on net.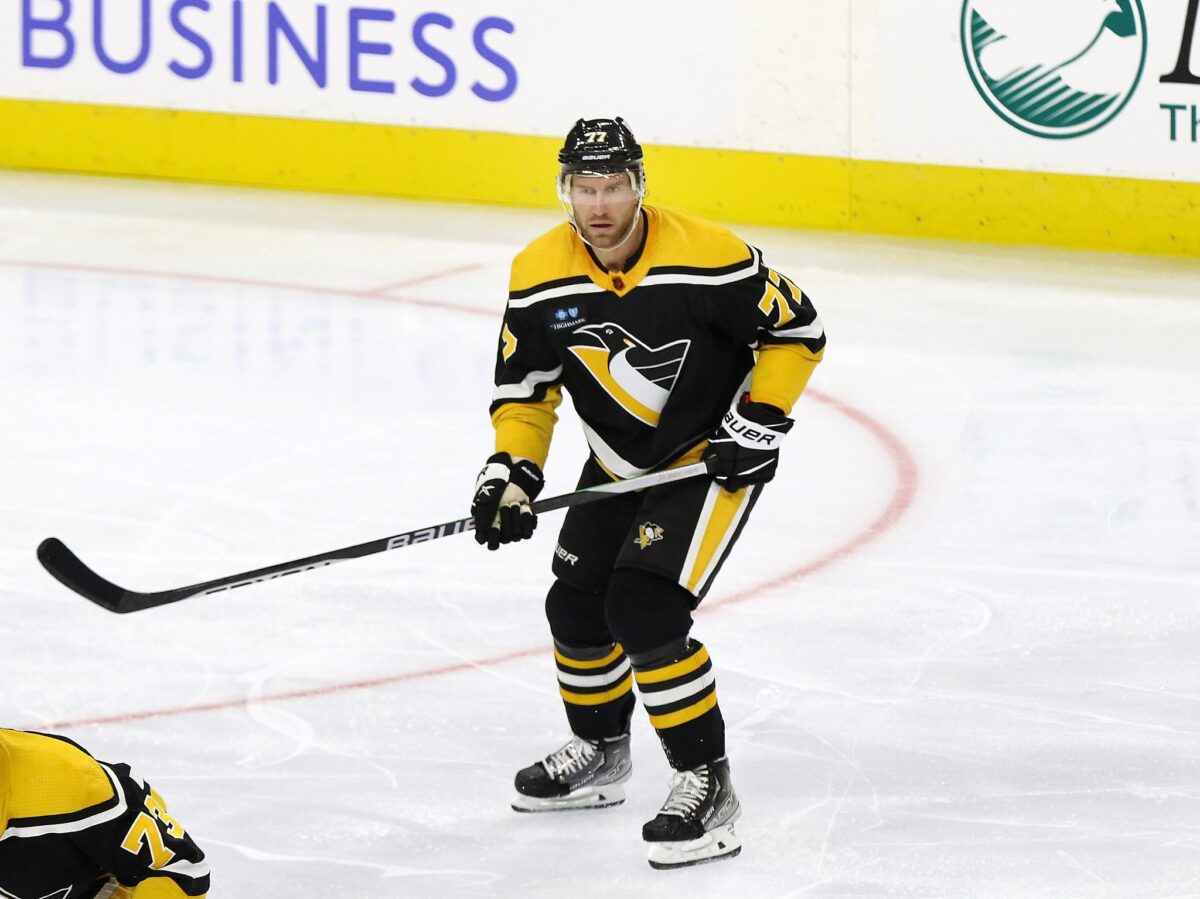 During the 2021-22 NHL season, Penguins general manager Ron Hextall signed Carter to a two-year deal worth $3.125 million annually. For his cap hit, he is underperforming in every metric besides his faceoffs. For a player that is supposed to have a shot-first mentality, he has 62 shots in 36 games, which is less than two per game this season. He has only taken more than two shots in eight games this season.
It is impossible to expect much from a 38-year-old player in his 18th NHL season, but the issue is that he is being used far too often in crucial scenarios throughout the game. Carter should be playing a role similar to that of Matt Cullen during the Penguins' Cup runs as the end of his hockey career is approaching. A fourth-line penalty killer and faceoff specialist would suit both the Penguins and Carter well.
Carter's Analytical Drop-Off
Carter's analytics have been very troubling this season, and in all three zones of the ice. According to Natural Stat Trick, among all 248 forwards that have played 400 minutes at 5-on-5, he ranks 232nd in Corsi for percentage (CF%), which shows the difference in shot attempts. He has been on the ice for 335 shot attempts for and 439 shot attempts against, for a 43.28 CF%. This is simply unacceptable, as he is supposed to be on a line that is both reliable and productive to give the team depth in games where the top-six is shut down. Carter ranks 217th in SF%, which shows the difference in shots on net. He has been on the ice for 196 shots for and 231 shots against, which is also extremely low compared to the rest of the league.
Related: Penguins' Bottom-6 Continues to Struggle
---
Latest News & Highlights
---
In addition, Carter hardly produces any offense. When looking at those same 248 forwards, he ranks 241st with only 152 scoring chances while on the ice. The defensive numbers are pretty solid when looking at scoring chances, but the fact that he is on the ice for minimal offensive zone time is troubling. While Carter is on the ice, he is getting good goaltending, as his goalies have combined for a .917 save percentage (SV%). He is lucky that goaltending hasn't been worse, or he would have been on the ice for more goals against because of his play.
Carter's Options
There are a few options with Carter here that would maximize his play with the team. First, the Penguins could use him in a lesser role, as stated above. With him having success on the penalty kill and having good faceoff numbers, he could be used as a fourth-line center. The Penguins could reduce his 5-on-5 minutes, and he could play a more defensive role on the PK and in his own zone. This would minimize mistakes at 5-on-5 and allow other players to use those minutes on the third line. This role could also work well for his body, as he is 38 years old and could be an important piece for the playoffs if the Penguins can get in. This would be the "Matt Cullen" role.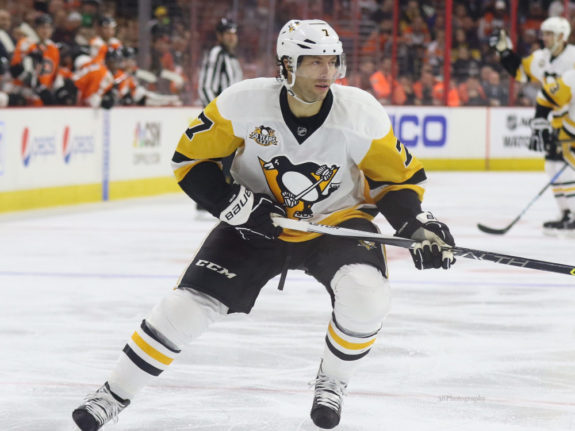 The second option could be a permanent move to the wing. Every line that Carter has been on has been getting hemmed in their own zone. It's clear that he's struggling to take all of the responsibility as a center, and if he moved to the wing, this responsibility would decrease. The Penguins have players such as Teddy Blueger and Ryan Poehling that could comfortably slot into the third-line center position to get more minutes. With Carter at wing, this is entirely possible as he would be able to focus more on shooting the puck and have to worry less about focusing on the center of the ice.
What Is Next for Penguins and Carter?
One of these two options above should be implemented immediately if the Penguins want to switch up their bottom-six to gain a bigger advantage. Carter at center eating up 15 minutes is not going to bode well for the team's chances. Ideally, Hextall should be trying to find some help for the third line, but one of these two options should put the Penguins in a better place for the time being.
---
---
Jake Decker has recently graduated with a Master's in Sports Management from Florida Atlantic University. As an avid fan of the Pittsburgh Penguins and Analytics, he will be writing for the Pittsburgh Penguins and combining those Analytics into his pieces to give a unique perspective on lines, players, and trades. With a well known Twitter account within this Penguins community, he has worked hard to gain a strong following. Currently, Jake works with Sportradar and the Florida Panthers as a Data Journalist, in which he attends home games and tracks statistics that occur throughout the game such as goals, shots, penalties, puck location, and other interesting metrics.