Earlier, I expressed some concern regarding who the Pittsburgh Penguins might have been targeting at the trade deadline. Many have lauded the acquisitions of Mark Streit and Ron Hainsey, and until now they've played well enough. But could that come to an abrupt end?
Blue Line Suddenly Aging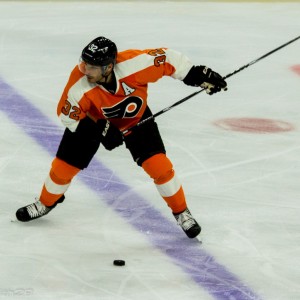 Prior to Streit (age 39) and Hainsey (age 35) coming aboard, the Pens' blue line had some youth in its legs. Kris Letang is only 29 years old. Justin Schultz is 26. Brian Dumoulin is 25. Olli Maatta is 22. The list goes on. But with Letang out indefinitely and Maatta set to return very late in the season (if at all), their replacements are a bit long in the tooth.
Both Streit and Hainsey came to the Penguins with aplomb: they were puck-movers and good in their own zone. They fit right in. They didn't have to play top minutes, and that was a good thing.
Except now they do.
Hainsey has been the team leader in time on ice in recent games, averaging a little over 22 minutes per game. Streit has been no slouch either, with an on-ice average time of about 18 minutes.
Can They Keep up the Pace?
While head coach Mike Sullivan seems to be content with allowing his elder blueliners to gobble up ice time, I can't help but wonder if he's thought about the big picture.
There have a been a ton of games this season packed very closely together. There hasn't been a lot of rest to go around.
A complete scientific study isn't necessary to understand that old legs get tired more easily and more quickly than younger ones. With the dog days of the season upon them, the Penguins are now becoming more and more reliant on the aging defense corps. It's fair to ask whether they're able to maintain their current pace into the playoffs.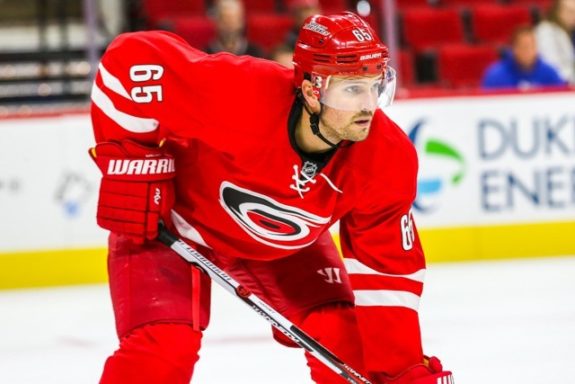 After all, Hainsey hasn't ever played in an NHL postseason. The– go ask Douglas Murray.
Streit has 13 points in 31 postseason games, which isn't too bad. What is more concerning is that he's also got 18 penalty minutes in those same 31 games. In 2015-16 (his latest trip to the playoffs), he played in six postseason games with the Philadelphia Flyers. In those six games, he logged six penalty minutes.
So, Streit has a penchant for taking penalties in the playoffs. Whether that is a character issue or if it has anything do to being exhausted or frustrated, it's alarming.
The Concern Is Real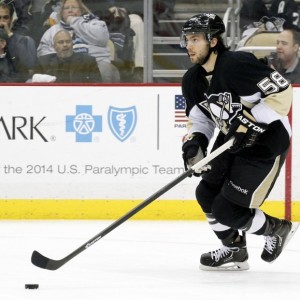 With the injury to Letang as mysterious as it is lengthy, there's little else to do but ride it out with Hainsey and Streit.
What other option is there?
Chad Ruhwedel has been a very average defender throughout the season and appears to be fading badly as March gives way to April. His recent performance against the Edmonton Oilers left many of us praying for a speedy recovery for Letang.
With the exception of some back-to-back games, Cameron Gaunce is a healthy scratch most nights. At times, he's been a very average defenseman and other times been very poor. With all due respect to Gaunce, he's simply not a player with whom I'd entrust a playoff roster spot.
Dumoulin and Ian Cole remain steady. Schultz continues his career year. Maatta and Trevor Daley might not see the ice again this season, though Maatta does have a chance to return.
That is the big gamble in Pens nation right now. And make no mistake about it, that's exactly what this is – a gamble. Streit, a playoff PIM machine, and Hainsey, a playoff mystery, will occupy significant minutes during the playoffs.
I'm hopeful that the oldest puck-mover can defy the odds and make a "last stand" type push through the playoffs. I'm crossing my fingers that Hainsey doesn't find the big stage too intimidating or too fast.
I have an uneasy confidence in the Penguins' blue line as it is currently composed. Letang's return would fix a lot of what ails them, but to be 100% comfortable with this arrangement is foolish.