Believe it or not — there is a gap in the NHL between bad teams, good teams and Stanley Cup contenders.
Just about every team, with the exception of the Vegas Golden Knights, have been in all three categories at one time or another.
Right now, the Pittsburgh Penguins are floating somewhere around a bad team and a good team. Yet, if you asked me the same question about a week ago, I might have said they were floating in between being a good team and a Stanley Cup contender. But, don't get me wrong, the Penguins have not been very close to the latter.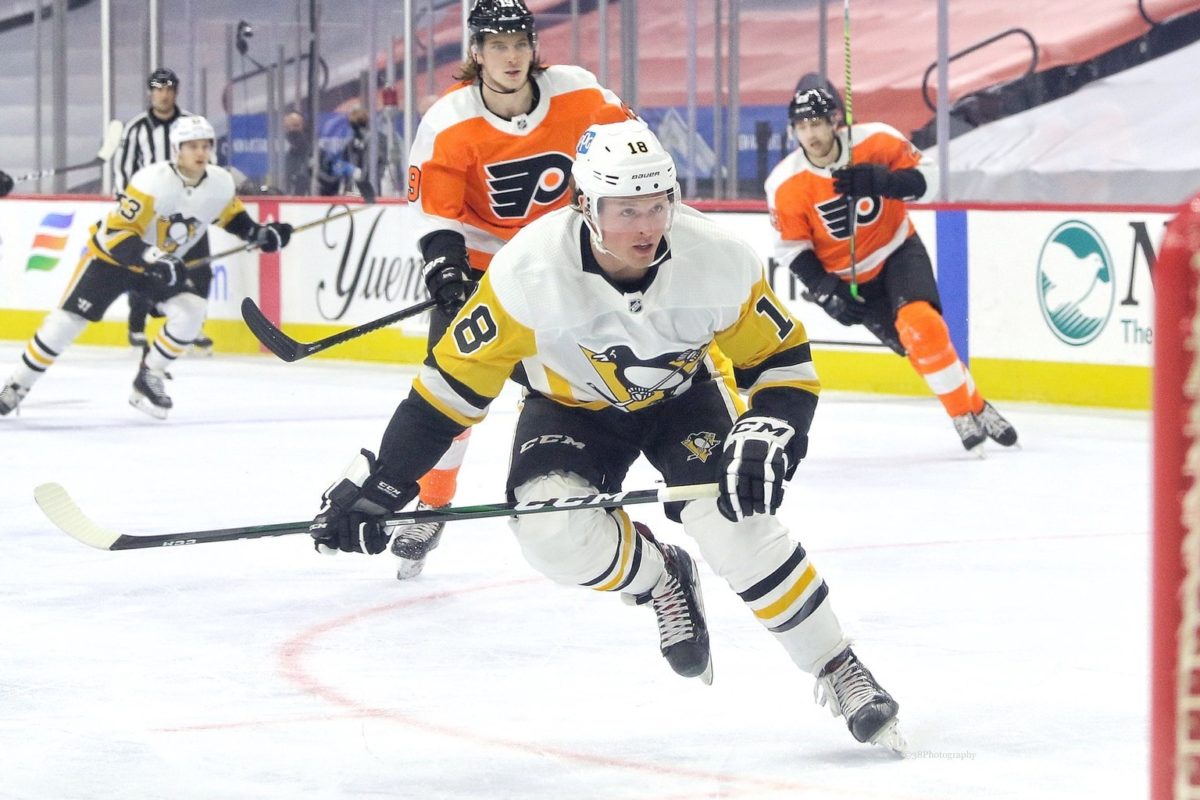 A lot has to happen for the Penguins to narrow this gap and become a contender. Most importantly, they need to stop making a habit of trailing at the beginning of their games, show way more effort and get more contributions from their grinders and fourth-liners.
Hard to Win When You're Trailing Most of the Time
I'll tell you this — this Penguins team had some fight in them this year. Countless times, they have come from behind to either win a game or force overtime. As of Sunday, the Penguins are tied for the league-lead in wins when trailing after two periods and are tied for second for wins when trailing after one period.
Also, the Penguins have trailed through two periods in 11 of their 20 games this season, while the opponent has scored the first goal in 12.
Towards the beginning of the season, they trailed in just about every game, and it's obviously very hard to win a lot of games when you're playing from behind all of the time.
To me, it's all about the energy of the team coming out of the locker room. Most of the time, the Penguins' energy level to start a game is dismal, and they're forced to play catch-up the rest of the way. Stanley Cup contenders come out of the gate ready to play, smack you in the mouth with energy and keep it on you for 60 minutes. This Penguins team does not do that.
Where's the Effort?
Just like the deal with energy, effort goes a long way.
And yes, there is a difference between the two. Energy is more noticeable in the momentum category, while effort is more noticeable when a player is back checking well, making a diving play to stop a pass on a 2-on-1 or just simply not giving up on a play.
The list could go on and on of players that have shown below-average effort. Most notably, players like Evgeni Malkin have just been coasting out there during times, and it really hurts the team.
Sure, there are players like Brandon Tanev, Teddy Blueger and Sidney Crosby who show both energy and effort virtually every time they step on the ice, but as the saying goes, you're only as good as your worst player.
I think the attributes of a contending team essentially lies in the effort category. You hear experts talk about it all the time: what are you willing to do to push your team to that next level? Can you make that extra shot block? What about an extra 30 seconds of a shift on a penalty kill? Whatever it may be, teams need the top level of effort out of their players to push them over the edge.
Grinders, Fourth-Liners Need to Show Up
Personally, I think the top three lines, with the exception of Malkin, are playing to their full potential. Most notably, the third line of Blueger, Tanev and Zach Aston-Reese has been turning heads with their intensity, effort and skill.
After that, the fourth line has been a wild card. Despite the fact that you never really know who is going to be slotted and who is going to be scratched on any given night, the production is no where to be found.
The past two games, the Penguins have slotted Colton Sceviour, Sam Lafferty and Anthony Angello on the fourth line, who have combined for two goals, three points and a minus-10 rating this season.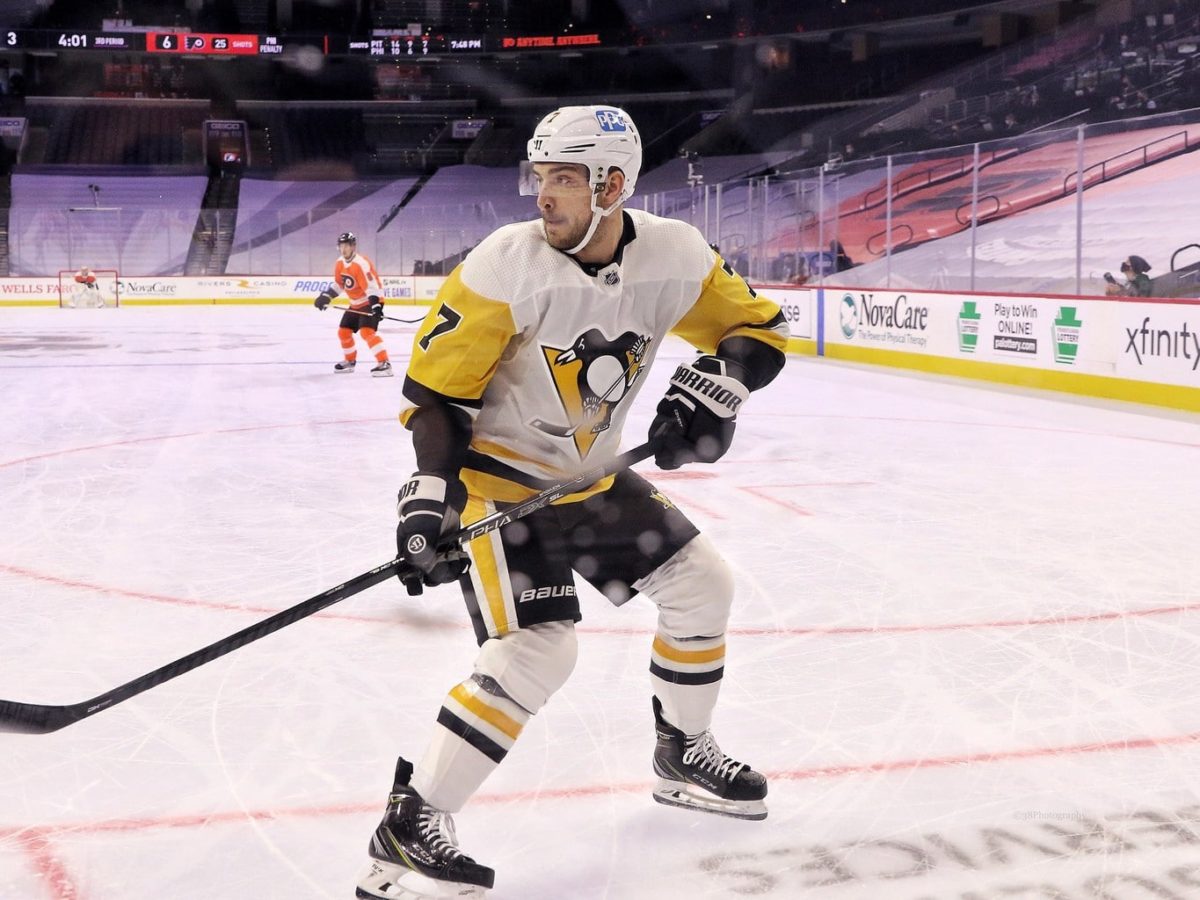 Granted, those two games were Angello's first two of the season, but even if you add Drew O'Connor, Evan Rodrigues or Mark Jankowski into his position, the statistics do not get any prettier.
Think about the Penguins' fourth line during the 2016 Stanley Cup run, which included Matt Cullen, Tom Kuhnhackl and Eric Fehr. This team's fourth line just does not compare to the stature of that, nor does it compare to the current fourth lines of the top-tier teams in the league.
Housekeeping
It's not all bad for the Penguins, however, as there are some bright spots. First and foremost, for me, the play of Kris Letang has been exceptional. He added another two-goal game on Sunday against the Islanders and is a completely different player than he was at the beginning of the season.
Also, on Saturday, Pittsburgh general manager Ron Hextall named Chris Pryor director of player personnel, a move that Hextall said was a top priority of his when he took over.
Perhaps the most exciting news to come out of the week, though, is the announcement from the Penguins that fans will be welcomed back into PPG Paints Arena at 15% capacity. A much-needed step to begin the crawl back to normalcy.
The Penguins are back in action on Tuesday when they host the Philadelphia Flyers.
---
---