It is safe to say that the Pittsburgh Penguins are not exactly having the season they originally envisioned. They are just barely back in the playoff conversation and even if they make the postseason will more than likely be a first round casualty. Pittsburgh's front office has made plenty of mistakes this year and finding the positives has been difficult. However, there have been some bright spots in the lineup including forward Jason Zucker. At the start of the season, many people had already written him off as an injury-prone player who would not make much of an impact. Within the last couple months, he has become a rock for his team, and it is hard not to wonder where the Penguins would be without him.
---
---
Penguins' Second Line
Zucker has become a constant on the second line for Pittsburgh along with Evgeni Malkin and more recently Alex Nylander. Nylander was brought up from Wilkes-Barre on emergency recall and has held his own in a spot previously held by Bryan Rust. In the Penguins' most recent victory over the New York Rangers on Sunday, March 12, Rust reappeared on the first line with Jake Guentzel and captain Sidney Crosby. 
At this point, it is unclear how long Pittsburgh plans to keep Nylander around, but he seems to be fitting in well. So far he has played in three games and has one assist. His puck handling skills complement Zucker's style of play, and he is good at making plays along the boards. 
Related: Penguins Acquire Kulikov From Ducks
---
Latest News & Highlights
---
There was a lot of doubt surrounding Malkin at the beginning of the year and how effective he would be due to his age and previous injuries. He has played in 66 games and scored 23 goals with 47 assists for a total of 70 points. He has more than silenced those doubts. Although he has not scored a goal in the last five games, he has had a total of eight assists including three in the Penguins' massive comeback against the Columbus Blue Jackets on March 7. He has been directing traffic on the second line all year, and it does not look like he plans to slow down anytime soon.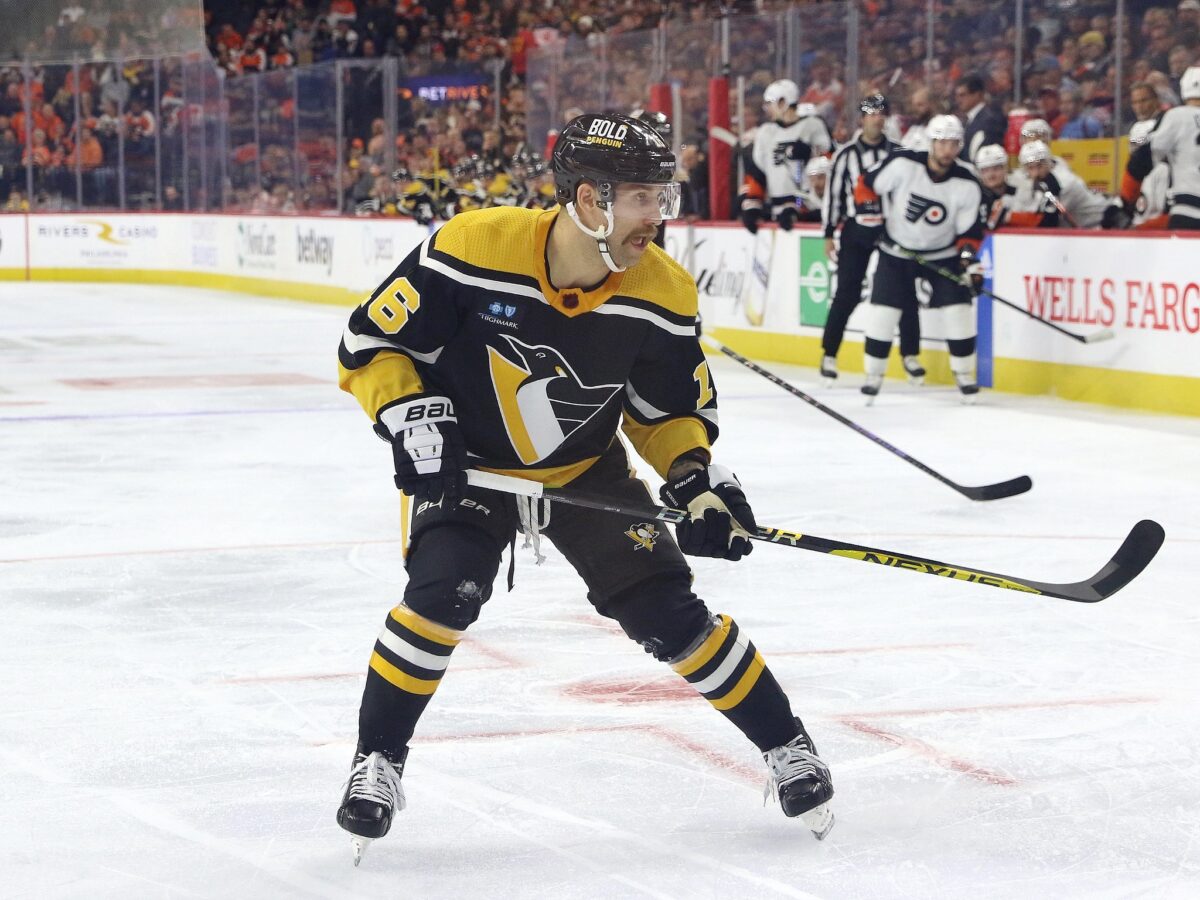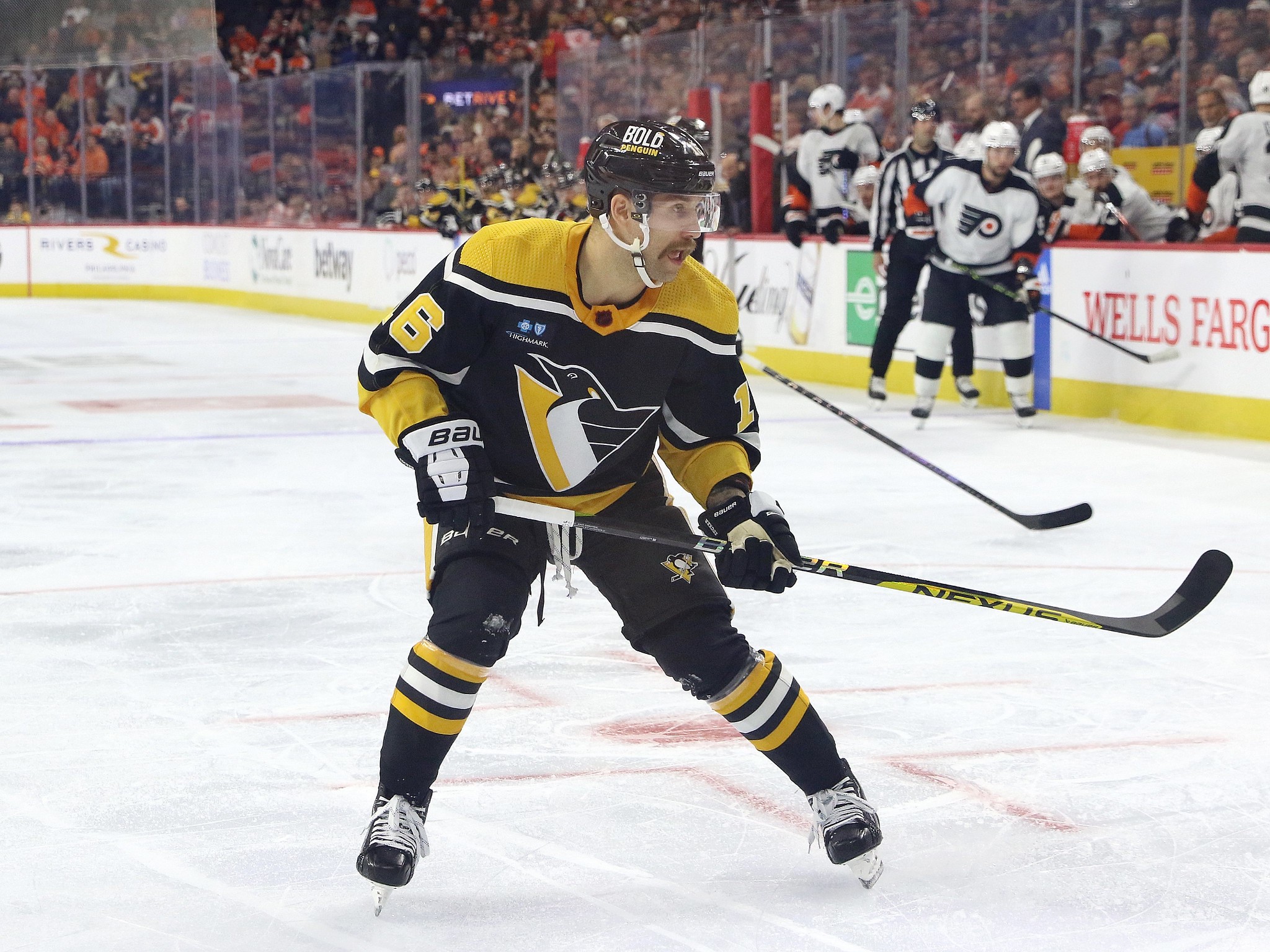 Within the last few months, Zucker has become the heart and soul of the Penguins. Every time his team has needed a goal or a momentum swing he has been there to deliver. He has five goals in his last four games, and if he continues performing at this level is on track to have the best season of his career. His biggest struggle has always been staying healthy and staying on the ice. In the last two years he has battled numerous injuries which severely hindered his production; however, this year he has shown the Penguins what he is capable of when he is consistently in the lineup.
Zucker's Future 
Pittsburgh has some decisions to make when it comes to Zucker as he will be an unrestricted free agent at the end of this season. He is one of their top-producing players and an essential part of the first two lines, a group that has carried the team all season. He has done more than enough to earn a new contract, but what does that look like? 
At 31 years old, Zucker is not exactly in his prime years. Should the Penguins offer him a long-term deal even though they already have so many other players in that same category who are already under contract? General manager Ron Hextall has made a lot of questionable decisions this year, but the decision to re-sign Zucker should not be a difficult one. Pittsburgh did not do enough in the offseason last year to be a Stanley Cup contender this season. If they do not want history to repeat itself, re-signing Zucker would be the first step in ensuring that it doesn't.