There's a bright side to Montreal Canadiens general manager Kent Hughes' largely unsuccessful trade deadline. He still has contracts he needs to move. They didn't just disappear because he wasn't able to trade them, shifting the focus to a (hopefully) busier offseason, during which he might find it's easier to get something done without the Jeopardy! theme song playing in the back of his mind.
Related: Canadiens' Quiet Trade Deadline Could Lead to Busy Offseason
Unfortunately, even as individual Canadiens get healthier… with one less season under contract for trade suitors to worry about, there are no guarantees. In fact, in some instances, it's almost the opposite situation, where Hughes will find it almost a guarantee he can't move specific deals. Here are five examples, comprising a list of the Canadiens' most untradeable contracts as 2022-23 draws to a close:
5. Mike Hoffman ($4.5 million cap hit)
In a lot of ways, forward Mike Hoffman is the player with whom the Canadiens would most like to part ways. So, the fact that he takes only the No. 5 spot on this list, which goes in increasing order of unlikelihood of getting moved, is a decent sign.
---
---
Hoffman has clearly been a bad fit from his first games with the Canadiens. However, the same was true of Evgeny Dadonov, who was a pending unrestricted free agent just like the former will be next season. So, if Hughes can get a forward who still has some upside in Denis Gurianov in exchange for Dadonov, he should be able to find a way to get Hoffman's $4.5 million hit off the books, even if it means retaining some of his salary in the process.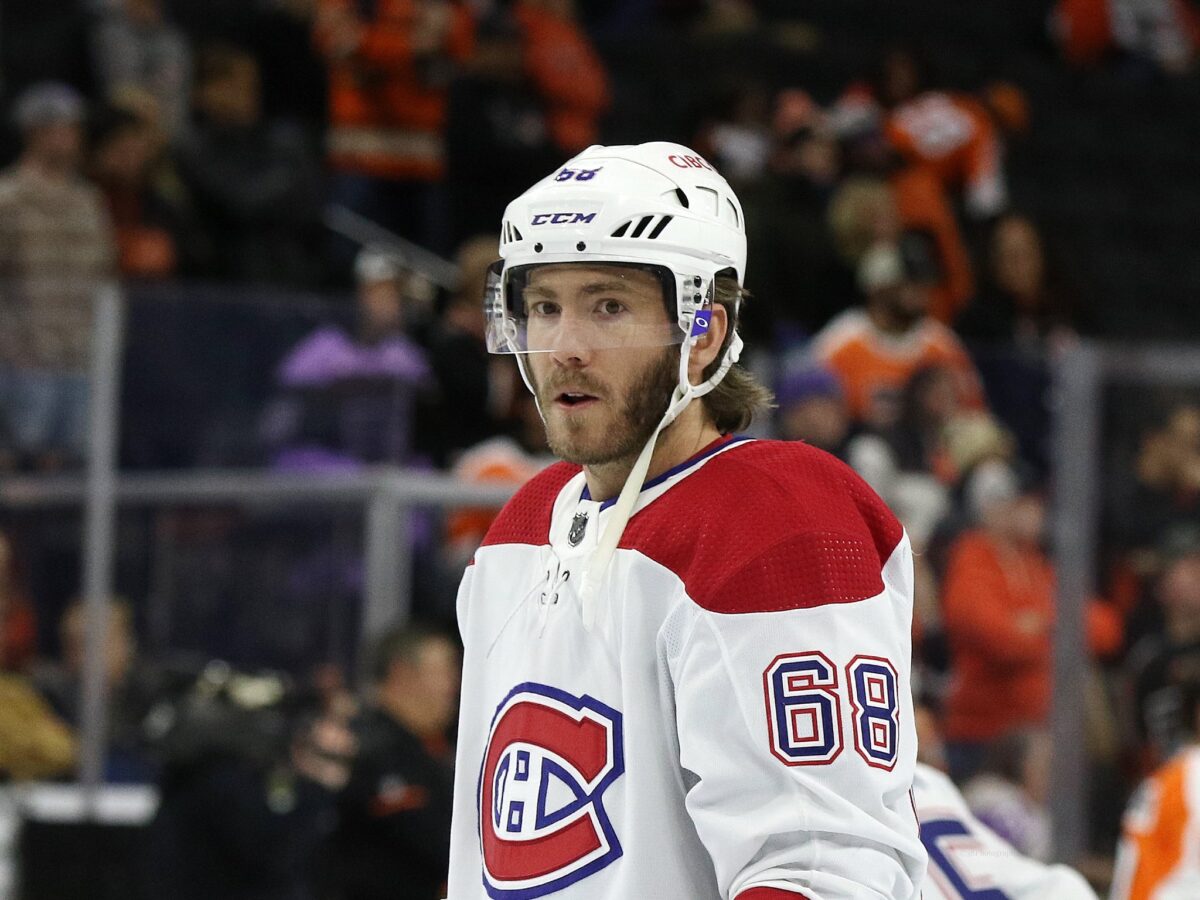 After all, Hoffman's had a much more productive 2022-23 with the Canadiens than Dadonov, albeit while having been given significant time on the power play (and Dadonov having since picked up the pace with the Dallas Stars). So, it's more a matter of when than if Hughes trades Hoffman… as long as he keeps expectations low, considering Hoffman's quasi-respectable 0.5 point-per-game pace is largely the result of favorable deployment, arguably to showcase him for the benefit of all potential trade partners watching.
Hopefully one bites, even if it's unlikely to be all that hard.
4. David Savard ($3.5 million)
It's admittedly more so a matter of the Canadiens not necessarily wanting to trade defenseman David Savard (instead of them not being able to trade him). He's enjoyed a decent bounce-back campaign after a fairly disappointing 2021-22 with the Habs, but, to be fair, that was true of just about everyone on the team, which infamously finished in last place in the entire league.
Savard's production has upticked slightly, but it's the stability he delivers on defense that has fans singing his praises. Granted, in terms of plus/minus, he's just minus-14 (compared to -22 in 2021-22). However, for someone who plays a second-ranked 3:20 per game shorthanded (Joel Edmundson) on a team with a -60 goal differential, figures measuring defensive ineffectiveness need to be taken with a grain of salt.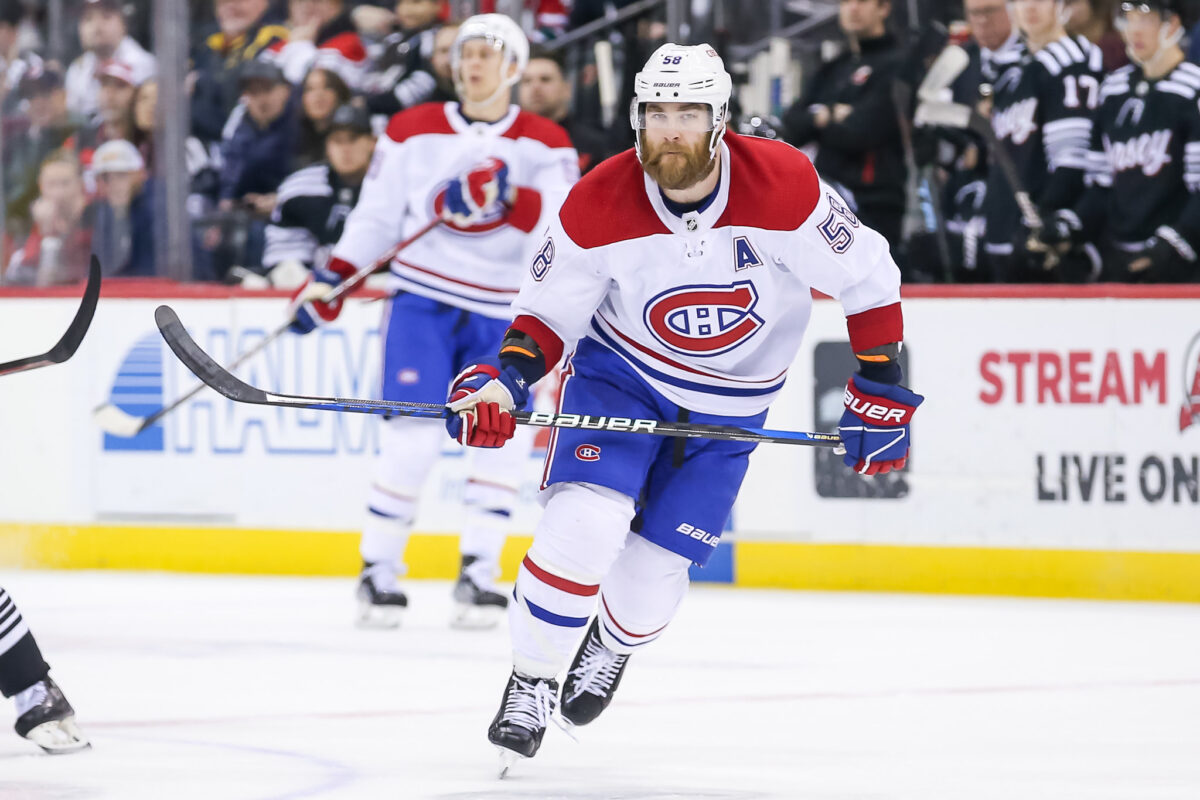 The Edmundson comparison is also worthwhile in that he could realistically get traded this coming offseason. If he does, Hughes likely won't be in any rush to deal his other veteran stay-at-home presence on the opposite side, especially seeing as Savard has been a good complement to rookie Kaiden Guhle.
---
Latest News & Highlights
---
All that to say, even if the Canadiens wanted to trade him, Savard probably likely isn't going anywhere with two years left after this one at a $3.5 million cap hit. If Hughes did want to trade him, in sharp contrast to with Hoffman, he'd possibly have to retain salary on each of those remaining seasons, which would probably leave a sour taste in his mouth. At this point, it makes more sense to keep Savard in the fold.
3. Carey Price ($10.5 million)
It's not like teams are breaking down the doors, trying to get a piece of the action on the long-term-injured-reserve contract market. There isn't exactly a strong sales pitch, in that deals like goalie Carey Price's were cringe-worthy, even in the best of times. Remember, coming off a Conn Smythe Trophy-caliber playoff run, Price volunteered to be exposed in the 2021 NHL Expansion Draft… and the Seattle Kraken effectively said, "Thanks, but no, thanks."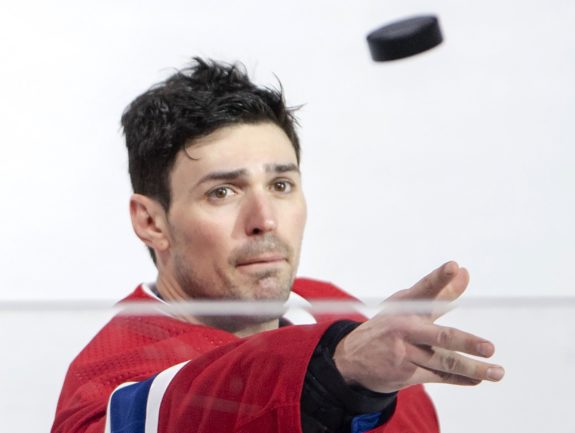 So, now that an additional two years have passed and Price is retired for all intents and purposes? Any team that acquires him is looking for one of two things (if not both): an asset as a sweetener or greater cap-space flexibility, with a different bad contract going the other way, like Dadonov's did when the Vegas Golden Knights agreed to take on the Shea Weber deal.
That right there is proof Hughes can find a taker for Price's deal, if he wants. Hell, Weber got traded again this past deadline. So, Price's deal is hardly untradeable in the strictest sense of the term. However, first Hughes has to find a willing trade partner, one who's willing to play ball (and make a decent trade), which is easier said than done.
2. Joel Armia ($3.4 million)
It's not that Joel Armia is a horrible player, but he is one with a net-negative value to the Canadiens. With just 11 points in 37 games, he's simply not producing in line with his $3.4 million cap hit, which drops him to the bottom of the lineup, even with as many injuries as the Canadiens have. And, seeing as he's failed to play anything close to a full complement of games in any of his five seasons with the Canadiens, his own injuries are an issue in and of themselves.
For a big man (6-foot-3, 216 pounds), Armia has a great deal of skill and his value to the penalty kill is significant. However, he's also going on 30 with two years left under contract after this one. In his defense, kind of, the 2011 NHL Entry Draft, in which he was taken at No. 16, was fairly weak. So, it's not fair to say he should be more than what he is. However, the Canadiens shouldn't want him in the way of prospects who can surpass him in terms of contributions to the team.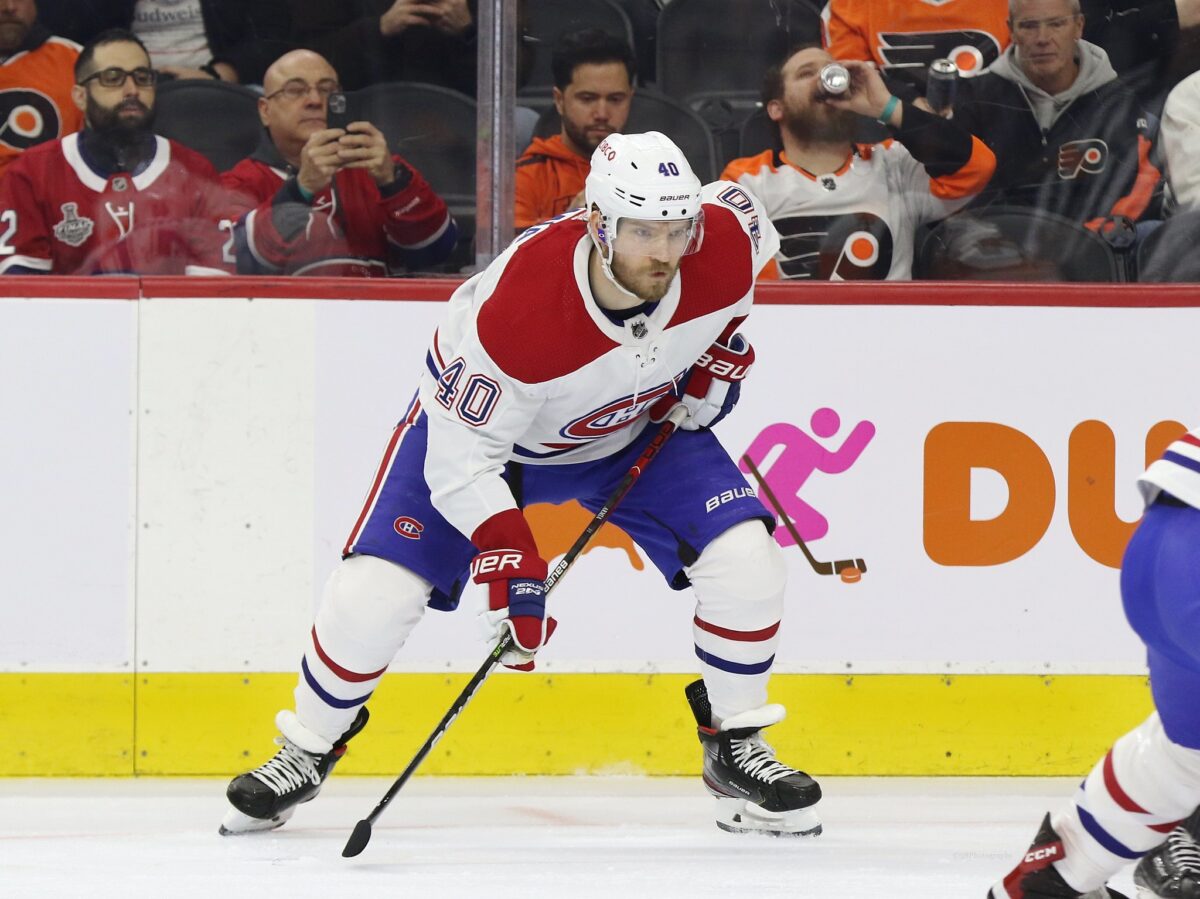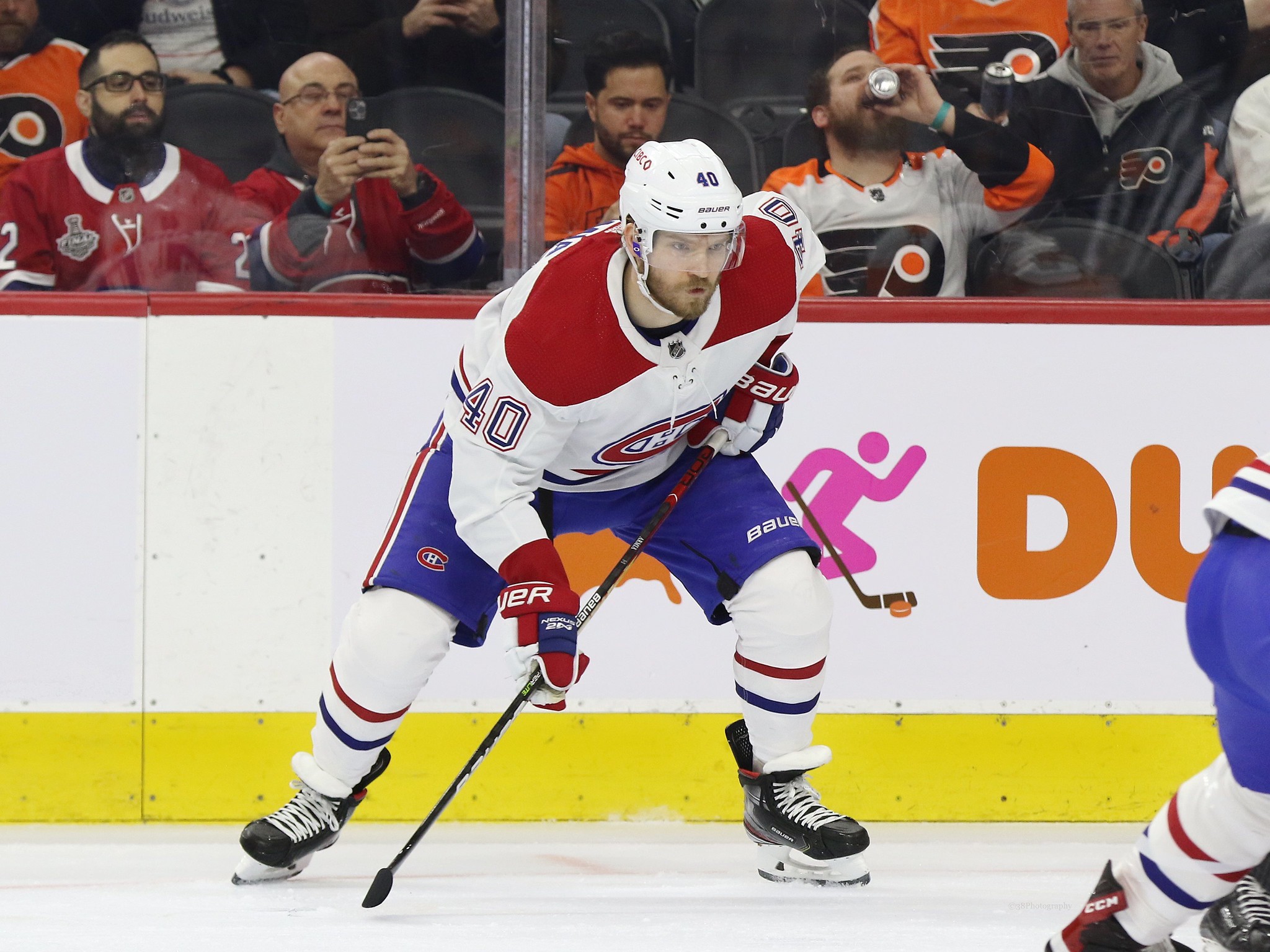 In that way, Armia's roster spot is arguably more valuable than he is. However, it's hard to believe Hughes would be able to find any takers for his contract for that same reason. There aren't many teams with an open roster spot just waiting to be claimed, at least not one to which they can commit to Armia for the next two seasons. Maybe that changes in the final year of his contract, but likely not in the immediate future, unfortunately.
1. Brendan Gallagher ($6.5 million)
It was incredibly predictable Brendan Gallagher's current contract would be an overpayment. In ex-GM Marc Bergevin's defense, it was almost unavoidable, in that Gallagher had been incredibly underpaid over the course of his previous six-year deal, during which he developed into one of the most effective wingers in the game, at a mere $3.75 million per season.
So, Bergevin probably felt like his hands were tied, in that he had to keep one of his team's most valuable players happy. Furthermore, at the time of the signing, in late 2020, Gallagher's struggles to produce offense had not yet really materialized. Even so, everyone should have known better, based on the physical punishment he takes on a regular basis.
So, adding a modified no-trade clause (a six-team no-trade list)? Insult to injury. With exception to Price, with whom it doesn't really matter, because of the whole unofficial retirement thing, Gallagher's also the only name on this list with one to boot. And "injury" is the operative word, unfortunately.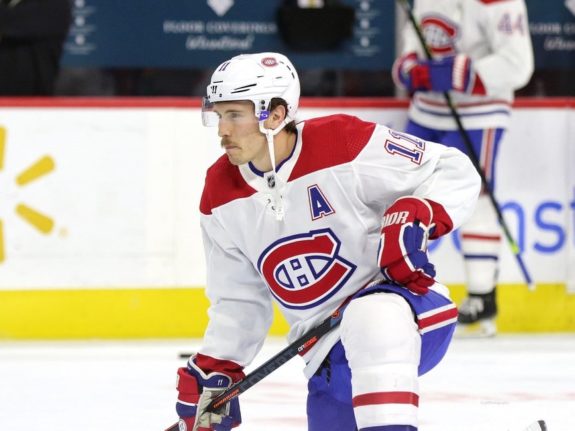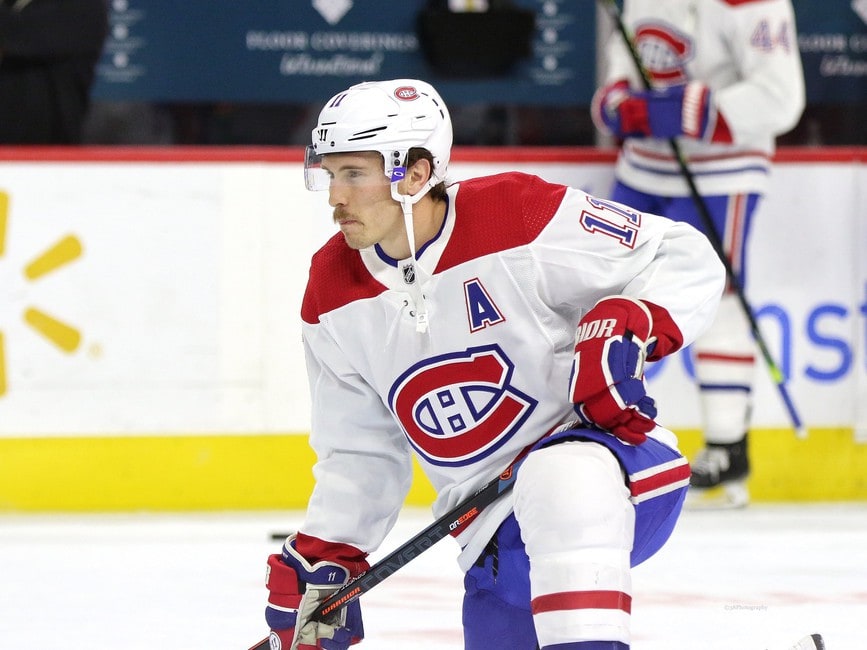 Now making $6.5 million per season, Gallagher has played just 175 games over the last four seasons. Since the start of 2021-22, he's played just 81, scoring 11 goals and 33 points, which is obviously a far cry from when he was a perennial 30-goal, 50-point, play-driving threat.
Gallagher had voiced hope that this season would be different from the last from an effectiveness perspective. He argued that he would have a full offseason to recover compared to the summer of 2021 when the Canadiens reached the Stanley Cup Final. However, the Canadiens finishing last in 2021-22 didn't really end up working wonders for his health as much as one would have hoped. In some ways, his inability to stay in the lineup (alongside just about everyone else) is what's causing the lack of on-ice success for the team as a whole. Contracts like his aren't helping either.
Now, Gallagher is a homegrown success story, a consummate leader and a fan favorite who's paid his dues and then some. So, he's arguably due what he's getting paid and a chance to make good on his latest deal. Unfortunately, that contract only runs out in 2027, and, seeing as he's spent his entire career with the Canadiens, it's really just the Habs and their fans who feel like they owe him something. Moving his contract is going to be like moving Heaven and Earth.