If you stuck 50 Philadelphia Flyers fans in a room and needed them to agree on one thing, it would be that defenseman Andrew MacDonald is overplayed and overused. Flyers fans have a history of despising players, usually defensemen, going back to Chris Therien or Randy Jones or Matt Carle, but none of those players hold up to their distate for MacDonald.
There's a GoFundMe page created to help buyout the 30-year-old's contract. There was a writer who lost their press credentials after writing a particularly aggressive story about MacDonald. Not to mention the plain vitriol on Twitter against the player. Those examples may be over the top, but the criticism directed toward MacDonald is understandable.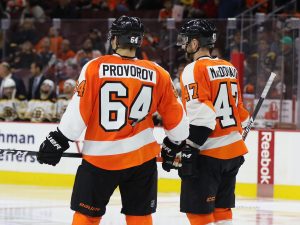 He's best suited for the third pairing but plays on the top line with rookie Ivan Provorov, who MacDonald seems to slow down more than help.  He's good for mistakes a couple times a game and has always defended the blue line passively, choosing to back up instead of breaking up plays in the neutral zone. The former-Islander also hsa the fourth largest salary on the team at $5 million until 2019-20.
Despite that, some are hoping that MacDonald will be the chosen tribute by the Vegas Golden Knights in the expansion draft, ridding the Flyers of his contract. There are reasons to think that's a possibility, but there is no way the Knights take MacDonald, and purging the player and contract any other way will be difficult.
The Flyers, MacDonald & Expansion Draft
With seven forward spots protected and three among defensemen, the Flyers can protect their star players on offense and defense.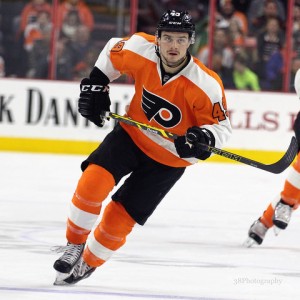 The most notable forwards that could be left unprotected include Nick Cousins, Dale Weise, Matt Read and Scott Laughton, though one of those can be protected assuming Claude Giroux, Wayne Simmonds, Jake Voracek, Brayden Schenn, Sean Couturier and Michael Raffl are the other six.
On defense, Shayne Gostisbehere and Radko Gudas need protection, but there's no one of great importance after that, which leaves Brandon Manning and MacDonald as the leftover blueliners. Manning could be protected, but probably wouldn't be on the Knights' radar anyways.
Steve Mason and Michal Neuvirth are unrestricted free agents, and while that leaves Anthony Stolarz as the only netminder under team control, it's easy to work around the goalie requirements. There isn't a games-played restriction so the Flyers could sign an AHL goalie to expose in the draft instead of the 23-year-old prospect.
There are some that believe Philadelphia is playing MacDonald so heavily in an effort to make him look more appealing to the Vegas management. But the way the Flyers are going about it makes that unlikely. To pump a player's value, a team needs to play him where he's likely to succeed.
The Arizona Coyotes did that last season by giving Mikkel Boedker the most power-play minutes among forwards in the league in anticipation of the trade deadline. Handing MacDonald the toughest minutes among defensemen is counterproductive if the Flyers want to make him moveable. He needs to play bottom-pairing minutes against weaker competition to make him look better.
Despite the loaded ice time, MacDonald's contract is too much and Philly will still expose him at the expansion draft.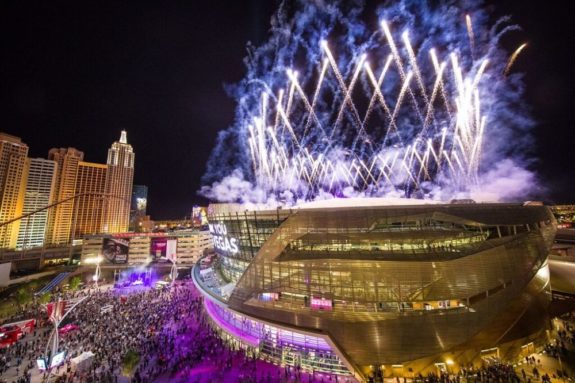 Las Vegas' Outlook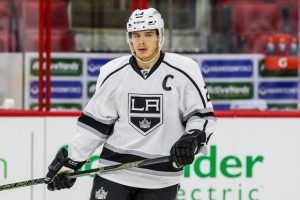 The last thread of hope for Flyers fans is that the Knights will choose MacDonald to reach the cap floor. The floor for this year is $52.8 million. Assuming it stays there, it could be difficult to build a team from scrap that reaches that minimum.
But there figures to be plenty of unprotected players with high salaries including Dustin Brown, Evander Kane and Jack Johnson. Beyond that, Vegas will also be able to sign free agents. A couple overpaid mid-level players on one-year deals sounds better than three years of MacDonald's $5 million cap hit.
Besides that, there's the issue of availability. Most teams will protect seven forwards, in order to save half of their best forwards. If a team only protects three defensemen, it figures that a top-four defenseman will be available for most teams.
MacDonald is not among those and a responsible forward like Matt Read or a prospect like Scott Laughton is going to catch Las Vegas' eye more than a defenseman who is nearing the end of a lackluster prime.
Andrew MacDonald Trade or Buyout
The only way the Flyers could make MacDonald more appealing to the Knights is by offering a draft pick to select him. In past expansion drafts, teams would offer draft picks to the expansion team to not choose an unprotected player. Philly could do the opposite of that and offer a draft pick to take MacDonald.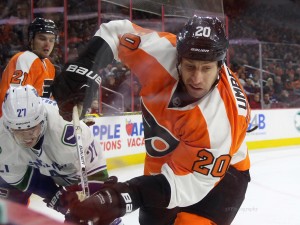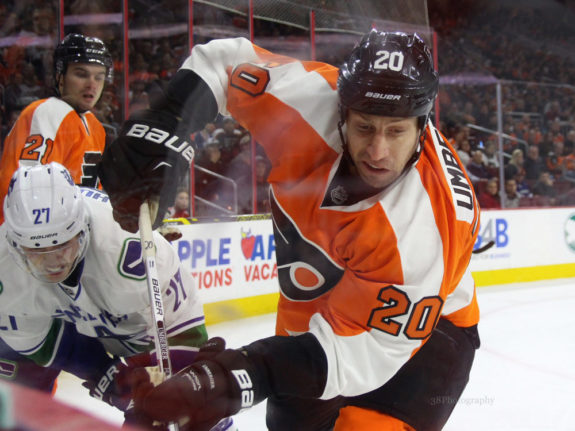 However, there's no doubt that will be pricey. The Florida Panthers had to include 2015 11th overall pick Lawson Crouse for the Coyotes to absorb Dave Bolland and his contract.
Philadelphia could retain some salary to make the contract more affordable for another team, but the price will still be hard to swallow — especially with three years left – though it's a better alternative than a buyout.
If a player is bought out, the team will be on the hook for two-thirds of the remaining salary over twice the years left on the contract against their salary cap. The Flyers bought out R.J. Umberger this past summer and have $1.6 million on the books this year and $1.5 million the next instead of $4.6 million this season.
A buyout of MacDonald's contract this year would keep money on the Flyers' books for the next six years. Even a buyout next summer would lead to salary on the Flyers' cap for four years. Both options are too long for a team hoping to contend in the next five years.
Waiting until the 2019 summer to buy out MacDonald would leave only a two-year hit, but that's still a long time with the 6-foot-1 blueliner on the roster, but may be the only way to get rid of the contract. Unless the Flyers are willing to pay, Philly fans are going to have a player to consistently complain about for the next three and a half years.