The Ottawa Senators deserve credit for their run to the Eastern Conference Final and their ability to take a 2-1 series lead over the defending Stanley Cup Champion Pittsburgh Penguins. They're a 98-point regular season team and the only group to make the postseason with a negative goal differential (-2). Hardly anyone gave them a chance, but a combination of favorable matchups — facing seventh and fifth seeds in the first two rounds — and impressive play has them two wins away from a Stanley Cup Final appearance. It would be the first time a Canadian team competed in the Cup Final since 2011.
Game 3 in their series with the Pittsburgh was a shocker, with the Senators scoring four goals through the first 13 minutes of play and then holding off the Penguins, eventually winning the contest 5-1. Pittsburgh has scored just three total goals in this series, a testament to how well the Senators deploy their defensively-minded system, primarily playing a 1-3-1 trap and suffocating opponents in the neutral zone. They're also quite effective in their own zone, collapsing and eliminating any semblance of passing or shooting lanes. Combined with Craig Anderson's impressive play in goal, they're proving to be a formidable opponent and a real threat to win the East.
Unfortunately, it's the last thing hockey fans that enjoy a high-event sport should want to see succeed.
A Copycat League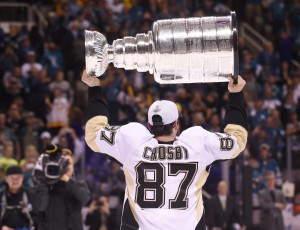 Following a Chicago Blackhawks Stanley Cup Championship in 2015, Penguins general manager Jim Rutherford said he learned what it takes to win in this league by watching the Blackhawks and Tampa Bay Lightning in the Cup final that year. His Penguins needed to be younger and faster. He started by acquiring Phil Kessel from the Toronto Maple Leafs and also added the likes of Trevor Daley, Carl Hagelin, and Justin Schultz among others. After a coaching change and an entirely new approach — one that thrived on speed and puck possession — Pittsburgh won its fourth Stanley Cup in franchise history.
The world of professional sports has always been full of copycats.
The Washington Capitals were among a growing list of teams that piled on, stating they needed more speed and skill throughout their lineup. The Penguins didn't create this trend, but they perfected it throughout the 2015-16 season. The game of hockey is better off, as more and more teams have started utilizing analytics alongside their traditional means of evaluating to build skillful rosters full of players that can contribute. That's today's NHL.
Will it be tomorrow's NHL? Or, will we see the league regress back to far less entertaining hockey? Guy Boucher's kind of hockey.
Turning Heads
How do you beat the Penguins? Well, you trap them into oblivion, of course.
With the world watching, Ottawa is suppressing Pittsburgh's offense by trapping, collapsing, and ultimately sucking the life out of the game. They scored five goals in Game 3 but contrary to popular belief, it wasn't because they turned things up in the offensive zone. A few mishaps on the part of the Penguins, and the opportunistic Senators doing what they do best helped push Ottawa to an insurmountable lead. Then, almost nothing. We were back to boring hockey with the Senators protecting that lead.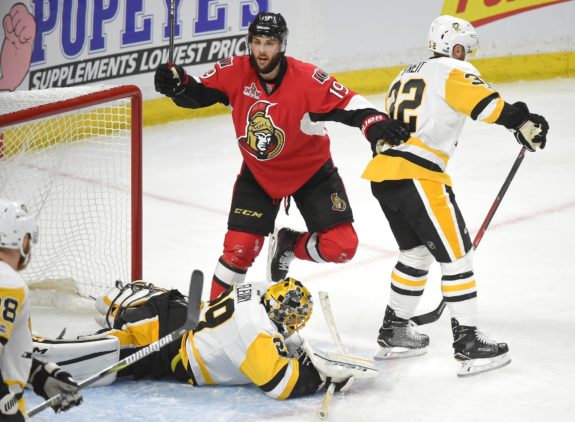 If the Penguins lose this series, it means the book is out on how to neutralize the relentless attack Pittsburgh deploys. It means that teams boasting skilled forwards and speedy systems can be stopped by simply sitting back, clogging the ice and hoping to win a low scoring hockey game. Basically, it sounds a lot like the late 90's and early 2000's.
Maybe it's a coincidence, but the Senators have had issues selling tickets to playoff games. The team insists their fans have bought into this system and understand that winning trumps all but considering their attendance, that may not be the case.
The hockey world deserves better.