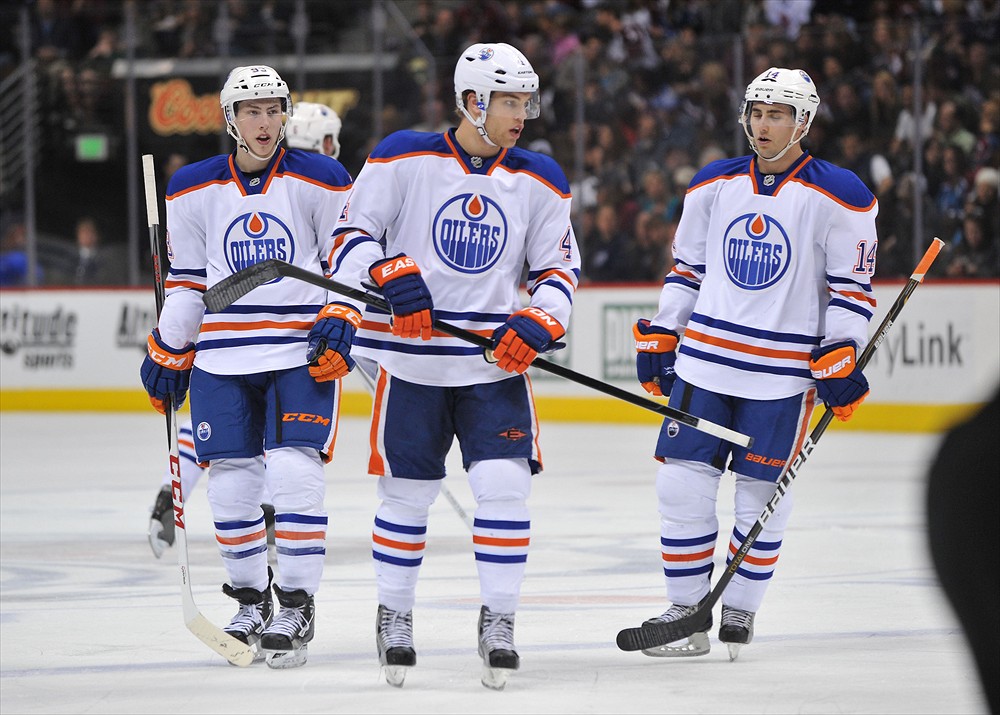 This off-season has been full of surprising twists and turns in the NHL world, from Shea Weber signing an offer sheet with the Philadelphia Flyers and the Nashville Predators' matching of it,  to the NHL owners' one-sided proposal for a new CBA, or the continual ownership drama in Phoenix and the subsequent effect that has had on Shane Doan's availability as an unrestricted free agent. Needless to say, it's been an eventful summer for NHL fans.
Most fans, however, worry about the possibility of another lockout or shortened 2012/2013 season. While it is difficult to predict with any degree of certainty whether there will be a lockout this coming season for anyone outside of the NHLPA or the group of thirty team owners, we are able rank each team according to how it would perform if the season were to start tomorrow.
Factors used in ranking the fifteen Western Conference teams include roster transactions each team made this off-season, success from last season, potential growth of individual players, changes made in the coaching ranks and management of each organization, as well as other factors.
First, the final standings from last season:
2011/2012 Final Standings – Western Conference
Vancouver Canucks – 111 points
St. Louis Blues – 109 points
Phoenix Coyotes – 97 points
Nashville Predators – 104 points
Detroit Red Wings – 102 points
Chicago Blackhawks – 101 points
San Jose Sharks – 96 points

Los Angeles Kings

– 95 points (Won Stanley Cup)
Calgary Flames – 90 points
Dallas Stars – 89 points
Colorado Avalanche – 88 points
Minnesota Wild – 81 points
Anaheim Ducks – 80 points
Edmonton Oilers – 74 points
Columbus Blue Jackets – 65 points
Predictions

*Note: These rankings are in terms of overall point totals, not playoff seeding.
15) Columbus Blue Jackets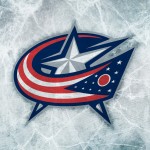 Key Transactions:
Signed Coach Todd Richards to two-year contract.
Drafted D Ryan Murray in NHL Entry Draft.
Traded D Marc Methot to Ottawa Senators for F Nick Folingo.
Acquired G Sergei Bobrovsky from Philadelphia Flyers.
Signed D Adrian Aucoin.
Traded F Rick Nash to New York Rangers for F Brandon Dubinsky, F Artem Anisimov, D Tim Erixon, and a 2013 first-round draft pick.
The Blue Jackets were able to finally trade the face of the franchise and team captain Rick Nash to the New York Rangers for some useful parts. Brandon Dubinsky is a terrific two-way centre who has the potential to be an integral part of the Blue Jackets organization for the next decade. He will likely be an instant leader on the team.
Defenseman Jack Johnson is a top candidate to become the team's next captain and leads what is an impressive defensive corps. Goalie Sergei Bobrovsky is a middle of the pack goaltender who could have the capability to be reliable, but that is an enormous question mark for a franchise that has struggled immensely in net. However, the Blue Jackets' greatest struggle next season will be scoring. Rick Nash led the offence for the past nine years and with his departure, there remains an enormous hole to be filled in the forward lines. There are some secondary players who may be able to chip 15-20 goals a season consistently, but there is barely a first-line on this team.
14) Phoenix Coyotes
Key Transactions
Signed F David Moss to a two-year contract.
Signed F Steve Sullivan to a one-year contract.
Signed F Nick Johnson to a one-year contract.
The 2011-2012 season was a terrific one for the Coyotes, which culminated in a deep playoff run. However, that team is likely to face an enormous drop in the standings this coming year. Their best offensive threat in Ray Whitney departed to the Dallas Stars and the hope that captain Shane Doans remains a Coyote becomes dimmer and dimmer with each day that the ownership woes in Phoenix aren't resolved. Looking at the aforementioned transactions the Coyotes made this off-season, there are no impact players the team has added on the offensive or defensive side of the game.
The future in Phoenix doesn't look bright, but there should only be 12,420 upset fans, which was the average attendance to a Coyotes home game last season. (Have you ever watched a non-playoff Phoenix home game? 12,420 seems extremely generous.)
13) Nashville Predators
Key Transactions
Signed forwards Chris Mueller and Brandon Yip.
Signed D Hal Gill to a two-year contract.
Re-signed F Paul Gaustad to a four-year contract.
Matched 14-year offer sheet on D Shea Weber.
If the Predators hadn't matched Philadelphia's offer sheet for Shea Weber, they would have been even lower on this list. There are some positives that the Predators managed to accomplish this season: the signings of Paul Gaustad and Hal Gill bring veteran leadership to the club. Chris Mueller and Brandon Yip are good bottom-six forwards who will do well to replace the energy and nastiness that left with Jordin Tootoo.
However, the Predators simply don't have enough offensive firepower to put up enough wins to make it to the playoffs. They, of course, still have Pekka Rinne in net, and he is good enough to steal half a dozen games for Nashville this season. But they lost half of the super-pairing of Weber/Suter and no one will be able to fill the hole Ryan Suter left this season.
12) Calgary Flames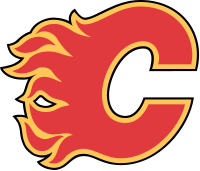 Key Transactions:
Signed F Roman Cervenka to a one-year contract.
Named Bob Hartley head coach.
Signed D Dennis Wideman to a five-year contract.
Signed F Jiri Hudler to a four-year contract.
The Flames did some nice things this off-season. They added Dennis Wideman to the blue line and added Jiri Hudler to the forward lines. Possibly the best thing they did was hiring Bob Hartley as head coach. Hartley was very successful in Colorado and could prove to have what it takes to bring the Flames back to the playoffs.
However, they overpaid for their free agents. In the case of Dennis Wideman, they grossly overpaid. This indicates that they may need to make some trades to free up some cap space, and the name predominantly mentioned in trade rumours is Jay Bouwmeester. If they do trade him, they are losing their top defenseman in terms of minutes played. Bouwmeester hasn't met the high expectations in offensive categories that many expected of him, but he has been their most consistent defenseman on a nightly basis. However, these rankings are done based on if the season started tomorrow, and as of now, he remains a Flame.
The Flames have some good young assets in Mikael Backlund and Roman Cervenka, but as a team, they are simply too old. Captain Jarome Iginla will likely score thirty goals this season, so long as his health holds up, but he, like much of the team, is aging. General manager Jay Feaster refuses to rebuild his team despite the growing age and lack of success, and for that reason this may be the season that does him in.
11) Colorado Avalanche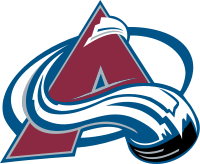 Key Transactions:
Signed F P.A. Parenteau to a four-year contract.
Re-signed forwards Milan Hejduk, David Jones, and Cody McLeod.
The Avalanche are an up-and-coming team. They have some phenomenal young talent such as Matt Duchene, Gabriel Landeskog, Ryan O'Reilly, David Jones, and Cody McLeod. As the team grows and matures together, they will be a force to be reckoned with. If the forward crop all achieve to their potential this coming season, the Avalanche could climb higher in the standings. However, that is very unlikely, especially considering the regression that Paul Statsny has experienced. That being said, it is difficult to predict where a young team with a staggering amount of talent will finish. In a year or two, expect the Avalanche to become a perennial playoff team.
10) Edmonton Oilers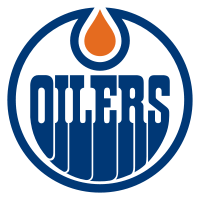 Key Transactions:
Selected F Nail Yakupov in the NHL Entry Draft.
Signed D Justin Schultz to an entry-level contract.
Named Ralph Krueger head coach.
Re-signed F Sam Gagner, F Ryan Smyth, G Devan Dubnyk, D Jeff Petry, and D Theo Peckham to contract extensions.
The young Edmonton Oilers are the biggest wild card in the Western Conference. Much like the Colorado Avalanche, the Oilers boast an embarrassment of riches when it comes to young talent. Taylor Hall, Jordan Eberle, Ryan Nugent-Hopkins, Sam Gagner, and now Nail Yakupov and Justin Schultz lead the young and talented Oilers into a pivotal season for organization. After finishes in 30th, 30th, and 29th over the past three seasons, fans are growing weary of the "rebuilding" excuse and expect a climb in the overall standings. Hall, Eberle, and Nugent-Hopkins have all shown signs of brilliance in their young careers, yet inexperience could be the Achilles' heel of this Oilers team. Well, that and their seeming inability  to keep the puck out of their own net. If Ryan Whitney can recover from his injury woes, he could lead a defensive corps out of the basement of the Western Conference.
9) Dallas Stars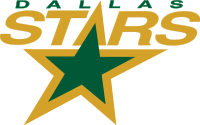 Key Transactions:
Signed forwards Ray Whitney and Jaromir Jagr.
Traded forwards Steve Ott and Adam Pardy for F Derek Roy from the Buffalo Sabres.
The Stars made some big moves this off-season. However, Dallas seems to be that team that gets eliminated from the playoffs on the last day of the season every single year. This team seems like one that could finally make the push to sneak in to the playoffs, but there are a few 'if's'. The biggest 'if' is whether Ray Whitney and Jaromir Jagr can continue to put up points in their forties. If they can, the Stars have a chance to be successful. Another 'if' is whether Derek Roy can adjust to a new team and become a bonafide number one centre. If he can mesh well with Jamie Benn, the Stars could fight their way into the playoffs.
8) Anaheim Ducks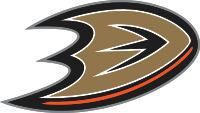 Key Transactions:
Signed D Sheldon Souray, F Daniel Winnik, and re-signed F Teemu Selanne.
The Ducks will rebound from last year's horribly disappointment of a season (for an in-depth analysis, click here). Ryan Getzlaf and Corey Perry will become UFAs at season's end and will be playing for a new contract. Ducks fans are hoping the team elects not to trade enigmatic forward Bobby Ryan, as it's doubtful Anaheim would be able to get market value in return for him (if you don't believe that, go ask Scott Howson). Should he return, having Ryan, Getzlaf, Perry, and Selanne in the team's top-six should be enough to convince the team that last year's result is unacceptable. Selanne clearly doesn't want to end his career on a low note, so he will be playing with all the passion he has. Young forwards Devante Smith-Pelley, Nick Bonino, Andrew Cogliano, and Matt Beleskey should bring enough energy to help the Ducks get back into the playoffs. Before citing last year's result as a reason the Ducks can't return to the playoffs, remember that Anaheim finished fourth in the West the year previous.
7) Detroit Red Wings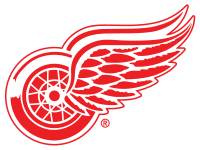 Key Transactions:
Signed F Jordin Tootoo and G Jonas Gustavsson to multi-year deals.
While signing ultrapest Jordin Tootoo and back-up goalie Jonas Gustavsson were decent depth-moves, the biggest transactions that occurred for the Red Wings weren't whom they added, but whom they lost. The biggest loss to Detroit will no doubt be seven time Norris Trophy winner Nick Lidstrom, who retired this year. In addition to the retirement of Lidstrom, the Red Wings parted ways with defenseman Brad Stuart, who went to the San Jose Sharks. Not only did they lose two key defensemen, but they lost out on all of the available defensemen, such as Matt Carle and Ryan Suter. The Red Wings were rumoured to be the front-runner in landing Suter, who eventually signed with the Minnesota Wild, and were likely planning on building their defensive corps around him. The once stellar Detroit blue line now looks completely average, which is why the Red Wings will drop in the standings this coming season. The only reason they will stay in the playoffs is because they have tremendous depth at forward, with the likes of Pavel Datsyuk, Henrik Zetterberg, and Johan Franzen leading the way.
6) Minnesota Wild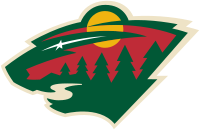 Key Transactions:
Signed F Zach Parise and D Ryan Suter to deals worth approx. $1 trillion and last until they die.
Signed forwards Zenon Konopka and Torrey Mitchell.
You may or may not have heard, but the Wild signed a couple depth role players this off-season who may or may not have a small impact on the team this coming season.
Outside of Parise and Suter, Minnesota fans have a lot to be pleased about. First-round selection Matthew Dumba is still a few years away from making the team, but will undoubtedly play a major role in the organization in years to come. Parise joins a formidable forward crop featuring captain Mikko Koivu, a budding star, Devon Setoguchi, Dany Heatley, and Pierre-Marc Bouchard. The team saw tough forward Brad Staubitz go to the Anaheim Ducks, but replaced him with an upgrade in Zenon Konopka. While not all are believers in the new Miami Heat Minnesota Wild, expect them to climb substantially in the standings this year in the Western Conference.
5) San Jose Sharks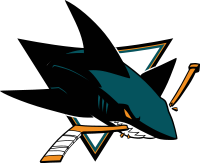 Key Transactions:
Acquired D Brad Stuart from the Detroit Red Wings.
Named Larry Robinson associate coach.
This is a tough one. The Sharks seem to always do the same thing: do well in the regular season, and drop the ball in the playoffs. While the Sharks' core of Joe Thornton, Patrick Marleau, and Dan Boyle are aging, they are still elite players who can take over a game on any given night. The biggest positive on the team right now, though, is young star and 2011 Calder Trophy nominee Logan Couture. Expect Couture to take on a larger role this year and put up 75+ points. The pieces are all in place for San Jose, and the addition of Larry Robinson as an assistant coach could help push them deeper into the playoffs.
4) St. Louis Blues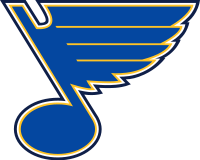 Key Transactions:
Signed F Andrew Murray, D Jeff Woywitka, G Mike McKenna, D Scott Ford, and D Taylor Chorney.
The Blues didn't do much this off-season, which is precisely why they will be so good this coming season. Imagine if head coach Ken Hitchcock had been in charge of the team from day one last season. While the Blues were swept by the Los Angeles Kings in last season's playoffs, the team proved to the NHL that they are a defensive force to be reckoned with. Hitchcock was able to have each player buy in to the team system, and the Blues showed that a firm commitment to a patient, defensive game by each player can result in great things. Undoubtedly, Hitchcock will be able to do the same this season, and the Blues' young core should take big strides together. Having David Perron healthy for a full season would do wonders for the forward lines and forward T.J. Oshie will be given a greater responsibility this year to score goals. The Blues run the risk of a young, inexperienced team taking a step backward, but veterans like Barret Jackman and Jamie Langenbrunner should be able to motivate the team to achieve big things this season.
3) Chicago Blackhawks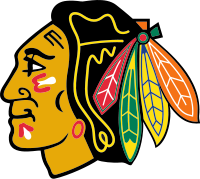 Key Transactions:
Signed D Sheldon Brookbank to a two-year contract.
This is another team that has huge upside and potential, but many question marks to go along with all that potential. Captain Jonathan Toews is as solid as they come and is a terrific leader. Patrick Sharp is in the same vein; a goal-scorer who can be counted on to give it his all and perform at a high level on both sides of the ice. But there are three major questions that will determine whether the Hawks will be a successful team this year: 1) Will Marian Hossa be able to recover from the devastating hit that ended his season in last year's playoffs? 2) Will Patrick Kane be able to focus and stay away from all the negative publicity that has recently tainted his reputation? 3) Can Corey Crawford become a steady, reliable goaltender or can GM Stan Bowman acquire another goaltender that can be? If the answer to these questions are all yes, the Blackhawks will be a contender in the Western Conference. If not, the Blackhawks are in trouble.
2) Vancouver Canucks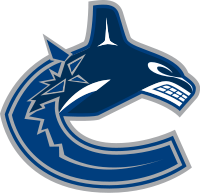 Key Transactions:
Signed G Cory Schneider to a three-year extension.
Signed D Jason Garrison to a six-year contract.
Despite being annihilated in last year's playoffs by the Kings, the Canucks still won the President's Trophy last season, something that can't be forgotten. Vancouver rolled the dice slightly in signing breakout star Jason Garrison, who scored 16 goals last year, but had only scored seven in all previous NHL games prior to last season. He also greatly benefited from playing with Brian Campbell. That being said, having Garrison's booming shot on the powerplay and taking passes from the Sedin brothers will only help the Canucks score more this season. The biggest transaction of the off-season likely hasn't even happened yet: trading Roberto Luongo. Even though GM Mike Gillis won't get what he's demanding, the Canucks will benefit from whatever they are able to acquire in exchange for Luongo, helping an already elite team  become even better.
1) Los Angeles Kings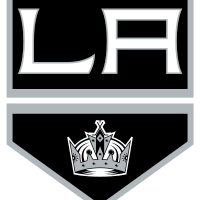 Key Transactions:
Re-signed G Jonathan Quick, F Jarret Stoll, F Colin Fraser, and F Dwight King to extensions.
How do you not put the Stanley Cup Champions at the top of your pre-season predictions? The Kings proved that they were dominant in every facet of the game in last year's playoffs. Physically, they overpowered every team they faced. Both the defence and offence of the Kings was potent and the depth players understood their roles and performed them to exactness. With Anze Kopitar, Mike Richards, Jeff Carter, Dustin Brown, Drew Doughty, and Jonathan Quick all clicking, there is no stopping this Los Angeles team. The Kings will carry the momentum of becoming the NHL champions into next season and will look to become the first repeat champions since the 1998 Detroit Red Wings.
There will surely be some disagreement about these rankings, so post your thoughts in the comments section below!
(Coming next week: NHL Pre-Season Rankings: The Eastern Conference)
Dave Champion is a contributor at The Hockey Writers covering the Anaheim Ducks as well as NHL news and opinion. He is currently studying Political Science at the University of Alberta. Growing up in Edmonton, his love of the game developed at a young age – a love that has grown steadily since. Check out his hockey blog "Champ's Thoughts" at thenhlupdates.wordpress.com
Follow him on Twitter @Champion_Dave