Follow @DavidOConnor95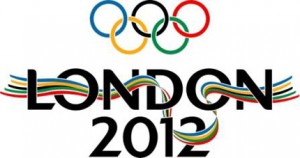 Before anyone jumps all over this topic and shuts it down, many people would be surprised at just how many attributes and qualities of ice hockey can be found at the Summer Olympics.
While any comparison between summer and winter sports can often be very debatable, similarities to ice hockey can be found inside of multiple summer events. Let's take a look at the many ways in which ice hockey compares to our favourite summer sports. All of the following attributes and qualities can typically be found on the ice each and every game.
Athleticism
Just by watching a few minutes of the Olympics, it's obvious that many of the competing athletes have outstanding athleticism. In hockey, the ability to stop, turn, spin, accelerate, shoot, and be physical all are a result of athleticism.
Handball is a sport which is not only exciting, but it's also one which exemplifies great athletic ability. In the match below, Croatian and Danish women take part in an Olympic handball match that is filled with leaps and throws.
Balance
An essential skill for any hockey player is the ability to maintain one's balance. The game is just so quick, and without proper balance, success would be hard to achieve. Balance allows players to absorb checks, change directions, and stay on their feet at all times. Core strength is known to improve balance, and many of the National Hockey League's top players excel because of their terrific balancing ability.
In the Summer Olympics, balance can best be found on the aptly named balance beam. In this video, American gymnast Shawn Johnson shows how proper balance leads to great rewards, as she puts on a tremendous display. This performance would lead to her winning the event  and receiving a gold medal in Beijing.
Confidence and Desire

In many competitive sports, if someone doesn't have confidence in their abilities, they might as well go home. The same applies to ice hockey and the Summer Olympics. All competitors are among the best in the business, and each and every one of them has earned their way to to the top of their sport.
This tennis match shows Milos Raonic of Canada taking on Jo-Wilfried Tsonga of France during the 2012 Olympics in London. It was the longest tennis match in Olympic history, and consisted of a third set which just wouldn't end. During such a long match, high confidence is needed just to keep the legs moving. The desire of these two players to win clearly showed during that match as forty-eight games were played during the set.
Hands
It's fair to say that many of hockey's greatest players have amazing sets of hands. From Sidney Crosby to Alex Ovechkin and Steven Stamkos, the elite forwards in the NHL all have great mitts.
A sport which perfectly shows how quick hands win championships is badminton. As easy as it may sometimes look, badminton is actually a very challenging sport to play. This is mostly due to the quick hands that are needed to succeed when playing. In the video below, Lin Dan of China took on Lee Chong Wei of Malaysia in the gold medal match of the 2008 Olympics in Beijing. Watch as the players use lightning-fast hands and wrists to pound the shuttlecock back and forth. It's really quite impressive.
Skill
There's a reason the highest-paid players in the NHL are usually skilled forwards: it's hard to be one. Not everyone has the natural ability to be like a Pavel Datsyuk or an Ilya Kovalchuk. Fortunately for all the fans, at least one really skilled player can usually be found on each team. Without them, it can be very difficult to win. As a result, skill is a very valuable attribute.
For all the hardcore basement ping-pong players who are reading, you'll be glad to see that table tennis is being included in this article. Watching some of these Olympians go all out on the floor can be electrifying to see. Feel free to use the video below as proof. Ma Lin of China takes on his fellow countryman, Wang Hao, in the gold medal match, and they can go back and forth on the table at rapid speed. The reason they can do so is, simply put, they have extreme skill.
Speed
Elite NHL speedsters such as Michael Grabner and Erik Karlsson can be a pleasure to watch when they fly down the ice. The ways they can utilize their speed are countless. Speed enables players to cruise right around slower defenders, and it can add an extra element to their skill level.
Seriously, does anyone else in the world represent speed to a tee than Usain Bolt? During the 2008 Olympics in Beijing, Bolt set a world record without even looking like he was trying. While his competitors were all going full speed, Bolt was showboating and nonchalantly flying to the finish line. Not much more needs to be said.
Strength
Massive bodies in the National Hockey League tend to do very well. Given the strength these players have, it should come as no real surprise. The captain of the Boston Bruins, Zdeno Chara is well-known around the league as a beast of a body. Not only is he the tallest player in league history, but he's also one of the strongest players in today's game. Enforcers and tough guys tend to be in tremendous shape as well, as their bodies are constantly being tested. Former Philadelphia Flyers' grinder Riley Cote was a prime example.
Weightlifting is the clear choice when it comes to showing strength in the Summer Olympics. The men and women who participate in these events have huge bodies and unreal amounts of strength. They are able to raise astounding weights above their heads, and deserve high praise for what they are able to lift.
That sums up my comparison between ice hockey and the Summer Olympics. Hopefully more of us can find similarities between the two. While ice hockey is by no means technically similar, there are many parts of the game that can be applied to the Summer Olympics. There are a number of other ones out there; it's all about finding them.
________________________________________________
Follow me on Twitter: @DavidOConnor95    "Like" my page on Facebook: David O'Connor