What do Nick Bonino, Trevor Daley, Chris Kunitz, Matt Cullen and Ron Hainsey all have in common? They're likely to leave behind significant holes in the Pittsburgh Penguins' lineup when they depart for new teams when free agency begins in less than 24 hours.
Restricted Free Agents Retained
The Penguins' front office has had its hands full recently. Restricted free agents Justin Schultz, Conor Sheary and Brian Dumoulin each are going to command a raise, Schultz especially after finishing 10th overall in Norris Trophy voting. And while I fully expect that GM Jim Rutherford will lock each of these three up, he's going to need to be creative when committing and not overspending.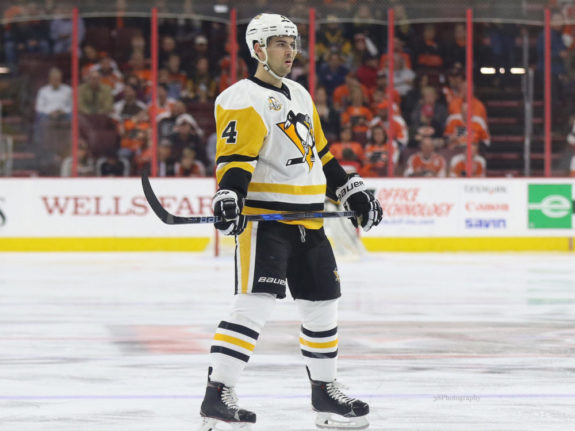 With all the leverage in the world, Schultz is likely the only RFA who will command a huge raise. Current estimates have him earning between $4 million and $5 million; however, Dmitry Orlov's recent signing may up the price a bit more. I'm expecting a contract anywhere between $4.75 million and $5.2 million per season for Schultz's next contract.
Unrestricted & Unleashed
During the draft, Oskar Sundqvist, an up-and-coming center, was moved for slick-skating enforcer Ryan Reaves. Once considered by many to be the "next man up," Sundqvist fell quickly out of favor with the Penguins. The reasoning for that is still unclear, but there is one glaring vacancy on the bottom two lines. Holes exist at center and they must be fixed.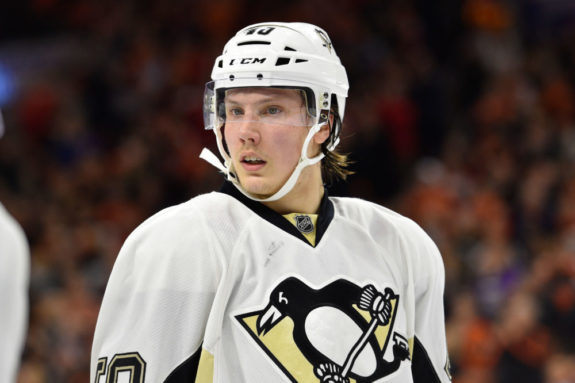 Bonino will cash in on a contract that will see him overpaid, if ever so slightly. It might be his last chance to grab a nice contract at age 29. Matt Cullen has hinted strongly at retirement, though he's maintained contact with both the Penguins and the Minnesota Wild.
It's widely considered a foregone conclusion, at least in Pittsburgh, that both are heading to new teams.
Who could have imagined that Sundqvist, a player who seldom graced the Pittsburgh lineup, could have been so impactful especially in a departure? Color me surprised.
Pittsburgh Speculation
Sports talk in this town is something easy to find. Turn on the radio, browse to a select few TV stations, and you'll find someone talking Pittsburgh sports. It seems like the gamut of talking heads around here is convinced that the third- and/or fourth-line center positions will be addressed via a trade.
There's talk of Pittsburgh parting with one of their surplus wingers, either on the roster or in the AHL, to secure a third-line center. After all, Bonino and third-line center Brandon Sutter before him were acquired via trade. Why would this be any different? If it is going to happen, look for it to happen quickly.
That leaves the fourth-line center as a position of need, and easily addressable via unrestricted free agency. Dominic Moore is the name that's all the rage right now in Pittsburgh. Whether Moore knows it or not, Pittsburgh is convinced that he can be had cheaply and everyone is madly in love with his ability to win a faceoff. For 36-year-old who can slot into Matt Cullen's old role potentially seamlessly, give the man $1.1 million. Pittsburgh loves a homecoming. It'll be as if his 2006-07 season with Pittsburgh was just yesterday.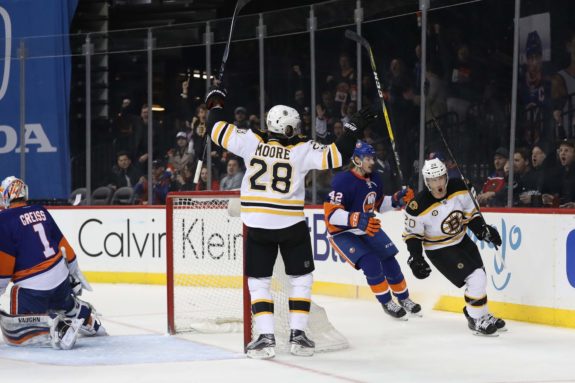 Just as we love a homecoming here in the 'Burgh, sadly, we also love ridiculous notions. Among these, perhaps the most egregious is the fantasy hockey GM and his/her incessant need propagate unsubstantiated rumors that just don't seem to die. So allow me to help kill some.
Joe Thornton isn't coming here. He isn't. What would his role on the power play be? How would his sludgelike skating fit in with the rest of the up-tempo youngsters? So Thornton is 100 percent out.
Other players who won't be joining the Penguins, despite the unfounded rumors, include: Sam Gagner, Alexander Radulov, Mike Fisher, Martin Hanzal, Jaromir Jagr and (I can't believe I even need to mention this) Mike Ribeiro.
Brian Boyle is another semi-hot name around here, and I'm 50/50 on whether I can foresee him joining the Pens. For a center who couldn't put it together on a talented and youthful Maple Leafs squad, (three points in 21 games) I can't see Pittsburgh benefiting from his presence.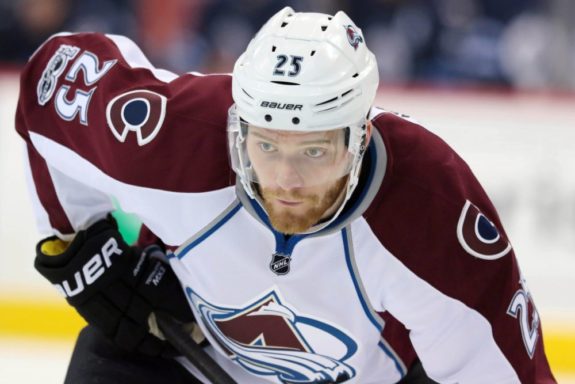 So who might the Penguins entertain? If Reaves can tell us anything, it is practically anyone who can skate. Mikhail Grigorenko comes to mind based on his overall potential. To me, he fits the Justin Schultz model. He's toiled away on poor teams for so long that who knows where his confidence might be. It could be a good addition at a position of need.
GM Jim Rutherford might also take a look at Brandon Pirri. He's a decent skater who has had some solid point-producing seasons. He's a point-per-game producer at the AHL level and can fill any forward role if asked.
I'd welcome back Ron Hainsey with open arms since Chad Ruhwedel is looking like he's slated to get a jersey each night. Don't get me wrong, Ruhwedel is a fine number seven defenseman. But less is more with him, at least right now.
When the dominoes fall in free agency, it'll be exciting to see how Pittsburgh addresses its needs.
Penguins hockey enthusiast, journalist, poet and rec league roller hockey player.