The Tampa Bay Lightning meet the Pittsburgh Penguins on Saturday for the first time since they were eliminated by them in seven games during the 2016 Eastern Conference Final.
Fast forward to the present day, however, and the two teams are currently polar opposites of one another.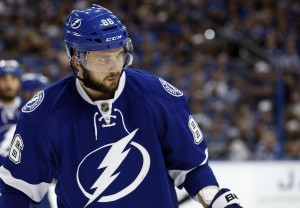 Behind 24 goals of offense in the past four contests, the Penguins have won four straight games and outscored their opponents 24 to 11 in the process. They also boast the league's leading goal scorer, Sidney Crosby, who has 18 goals and 29 points in just 21 games this season.
The Lightning, on the other hand, have won just once in their past four games and dropped six of their last seven. They have registered six goals in regulation over the past four games and have yielded 12 to their opponents in that period of time. Nikita Kucherov leads the team with 29 points, but was held scoreless and registered a minus-four on Thursday.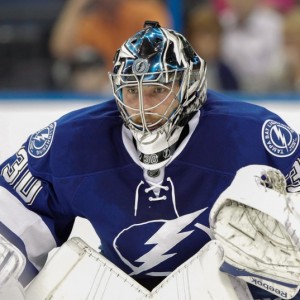 Tampa Bay is coming off of a one-sided 5-1 loss to the Vancouver Canucks on Thursday, despite outshooting them 41-30. While Ryan Miller was brilliant for the Canucks, the Lightning played a poor defensive game, making mental mistakes on routine plays and not playing like the team that won five of six games from Nov. 14 through Nov. 23.
The Lightning will look to get back on track when they face a red hot Penguins team in an important game for the club.
---
Pittsburgh Penguins at Tampa Bay Lightning
Amalie Arena – 7:00 p.m. EST
Broadcast channel – Fox Sports Sun
2016-17 Season Series: First Matchup of the Season
Pittsburgh Penguins – 17-7-3 – 37 Points
Road Record: 6-5-2
Hot Players: Sidney Crosby, Phil Kessel, Matt Murray
Projected lines:
Forwards
Conor Sheary-Sidney Crosby-Patric Hornqvist
Carl Hagelin-Evgeni Malkin-Phil Kessel
Chris Kunitz-Nick Bonino-Bryan Rust
Scott Wilson-Matt Cullen-Tom Kuhnhackl
Defense
Brian Dumoulin-Kris Letang
Olli Maatta-Trevor Daley
Ian Cole-Justin Schultz
Starting Goaltender
Marc-Andre Fleury
[irp]
Tampa Bay Lightning – 14-12-2 – 30 Points
Home Record: 7-3-1
Hot Players: Nikita Kucherov
Key Injuries: Ryan Callahan, Steven Stamkos
Projected lines:
Forwards
Ondrej Palat-Tyler Johnson-Nikita Kucherov
Alex Killorn-Brayden Point-Joel Vermin
Brian Boyle-Valtteri Filppula-Jonathan Drouin
Vladislav Namestnikov-Cedric Paquette-J.T. Brown
Defense
Victor Hedman-Anton Stralman
Jason Garrison-Andrej Sustr
Braydon Coburn-Luke Witkowski
Starting Goaltender
Andrei Vasilevskiy
---
Game Notes
[miptheme_dropcap style="normal" color="#222222″ background=""]1)[/miptheme_dropcap]The Lightning won three of their first four games after captain Steven Stamkos was lost for approximately four months with a right knee injury he suffered on Nov. 15. Since then, however, the Lightning have dropped six of their past seven games.
[miptheme_dropcap style="normal" color="#222222″ background=""]2)[/miptheme_dropcap]The Penguins enter Saturday's matchup averaging 3.4 goals per game — the second highest in the NHL. Sidney Crosby is tied with Connor McDavid for the league lead in goals with 18. He's on a six-game scoring streak (four goals, six assists) and he is part of a potent Penguins offense.
[miptheme_dropcap style="normal" color="#222222″ background=""]3)[/miptheme_dropcap] The Lightning have scored just two regulation goals in their past three contests and have fell to 11th in the league as they are now averaging 2.7 goals per game average. Jonathan Drouin added a goal in Thursday's loss to the Canucks after returning from a one-game absence because of an undisclosed injury. Despite posting 41 shots in the game, the other members of the Lightning were unable to produce any other goals.
[miptheme_dropcap style="normal" color="#222222″ background=""]4)[/miptheme_dropcap] During the Lightning's past seven games, they have given up 26 goals — an average of nearly four per contest. The team's turnovers in their own end and in the neutral zone have been an Achilles' heel for the club and one that many thought may be attributable to some fatigue given the club's 15-game month of November. While the Lightning came out hard against the Canucks on Thursday, their mental lapses were part of what resulted in the lopsided loss. The Lightning cannot afford the same costly lapses against the Penguins, who are a much deeper team than the Canucks.
[miptheme_dropcap style="normal" color="#222222″ background=""]5)[/miptheme_dropcap] Lightning goaltender Andrei Vasilevskiy will get the call between the pipes in Saturday's game. He relieved Ben Bishop in the third period against the Canucks, making nine saves on 10 shots. Vasilevskiy has posted a 6-2-1 record in 11 games this season and will enter Saturday's game with a 2.27 goals-against average and a .929 save percentage. The Lightning will need a solid outing by Vasilevskiy as he faces one of the league's most dangerous offensive teams, lead by Crosby, Phil Kessel and Evgeni Malkin.
---
The Lightning had the Penguins on the edge of elimination after five games in the 2016 Eastern Conference Final, but were unable to end the series and the Penguins went on to win the series and the Stanley Cup. While the rosters of both teams are virtually the same, save for the loss of Steven Stamkos to a long-term knee injury (who played just one game in that series), a lot is currently different for the two clubs on the ice.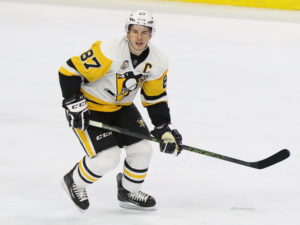 The Lightning are going through arguably the toughest stretch they have experienced as a team the past three seasons and need to find their way out of it as they have dropped to fourth place in the Atlantic Division.
The Penguins beat the Lightning this past postseason by shutting down the team's ability to breakout smoothly in their own zone and limiting shots on goal in Tampa Bay's offensive zone. The Lightning have struggled to do both of those things of late, despite taking more than 40 shots on Thursday.
In order for the Lightning to break out of their current cold streak, they will have to put together some of the best hockey they have played all year long, as it will take nothing less to beat this Penguins team at this point in the season.