Before the semifinal and final games begin at the World Cup of Hockey in Toronto this weekend, there will be plenty going on around the city. This includes the Scotiabank World Cup of Hockey Fan Village, concerts and other events to prepare hockey fans for the exciting week of hockey ahead. However, speaking from personal experience, there's only one place in Toronto to take in the ultimate Pregame Party for the World Cup.
The best place to take in the World Cup, and what we'll be doing while we're covering the rest of the games for The Hockey Writers, is to experience the most rewarding fan experience with the Official PrimeSport World Cup of Hockey Hospitality and Ticket Package.
Join your favorite players in Toronto, with packages from @PrimeSport. Learn more: https://t.co/HmFWuWdIOv pic.twitter.com/JxyH9Ku3ZJ

— #WCH2016 (@NHL) September 20, 2016
Package Information
The PrimeSport World Cup package includes your game ticket(s), admission to the Hockey Hall of Fame and access to the PrimeSport Pregame Party at The Bottom Line Restaurant & Bar, located just steps from the Hockey Hall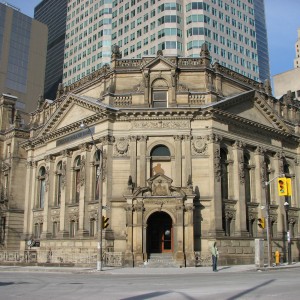 of Fame and the Air Canada Centre, making it a great spot to get ready for the game with other fans. The party opens more than two hours before game time and features buffet food, open bar and non-alcoholic drinks and entertainment.
The Bottom Line Restaurant & Bar offers a lively party atmosphere. With friendly and accommodating staff, fellow fans from around the world and all you can eat/drink, it puts you in the mood to go cheer on your favourite team.
What Are You Waiting For?
Head to PrimeSport's official website to browse the packages available. Trust me, you don't want to miss out on this Pregame party experience. To be able to bond with fellow fans and bitter rivals before the action takes place at the Air Canada Centre is special, take advantage of it.
---
The Hockey Writers coverage of the World Cup of Hockey 2016 is being brought to you by PrimeSport, the official Fan Travel & Hospitality Package Partner of the World Cup of Hockey 2016.
Your hospitality pass will not be delivered to you. Your name will appear on an admission list at the entrance to the Official Pregame Party. The name on the admission list will match the name on the order. Please contact PrimeSport if you need to change the admission name. You must present a valid photo ID to receive your hospitality credential for entrance. You will also receive your Hockey Hall of Fame admission voucher (valid for any day) at the Pregame Party when you check in.