Zdeno Chara has come a long way in his NHL career — from looking like an awkward giant on skates with the New York Islanders in 1997 to becoming a solid NHL top-pair defenseman with the Ottawa Senators to captaining the Boston Bruins to the 2010 Stanley Cup (the franchise's first in some 38 years). Zee, as his teammates call him, became a dominant player since joining the Bruins in the summer of 2006 and why wouldn't the tallest NHLer ever (6'9") be dominant?!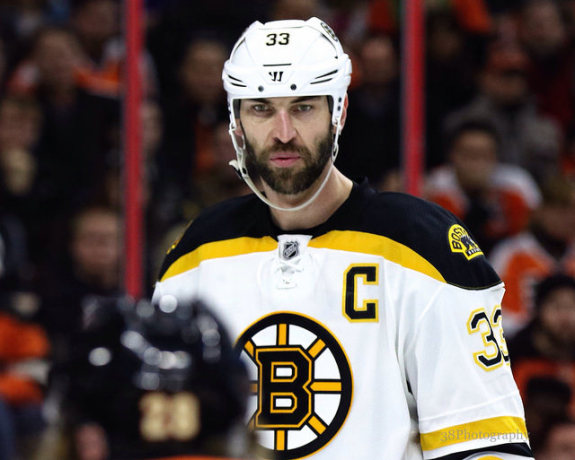 There's also another side to the second European captain to ever hoist the Cup — he does a lot of great charity work and the soon-to-be 38-year-old is also a great student of the game and very knowledgeable and appreciative of the history of the great game of hockey. Recently The Hockey Writers spoke with Zdeno Chara about Mount Kilimanjaro, Steve Montador and his team's current situation.
Grid Iron will be opening @ 2pm on Easter to watch the Easter Bunny (aka Zdeno Chara) take game 2. pic.twitter.com/FXoDc0dmvE

— Grid Iron Ale House (@GridIronRI) April 19, 2014
The Hockey Writers: You guys win a very important road game here in New Jersey tonight to maintain your lead for a playoff spot; how were you able to survive blowing a two-goal lead?
Zdeno Chara: It was a huge win; we knew this game meant a lot in the standings — and not just for us, for them too. We really wanted to get that extra point and we capitalized on that odd-man situation and found a way to score.
Ryan Spooner's first NHL goal came in overtime at New Jersey:
THW: This team has battled through injuries, a bunch of players coming and going from the AHL, how as the captain have you been able to keep it all together?
ZC: It's been a challenging year, no question; we've faced a lot of different obstacles as far as injuries, guys being sick. We've had a lot of different lineups, a lot of guys in and out of the lineup, but those things happen. It's really challenging, but it's good for the team; makes us stronger. We haven't had as dominant a year as we had last year — we realize that we can be better. We just have to find a way to get in (to the playoffs) now and play really strong until the end of the season. Then everybody starts at zero, everybody is even.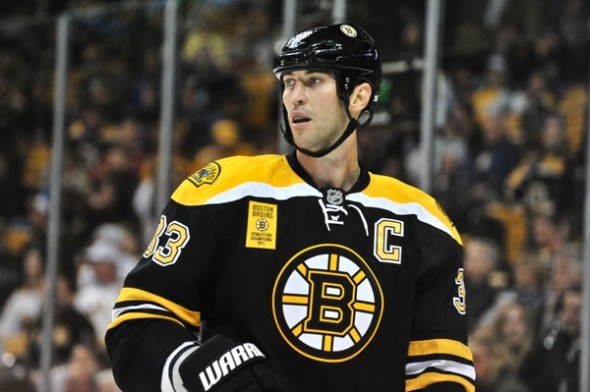 THW: We were just going to ask if that was the team's mindset now: just get in and take it from there because anything can happen right?
ZC: Well we want to get in, but we also want to be playing a strong game. We want to really focus on our game and obviously everybody is watching the standings but our main focus is to play a really strong game, play the right way. I think once we establish our identity and game — like we have in certain parts of this season — we can build on that and continue to play better and better. We know it's going to be a fight to the end (of the season) because everybody is gunning for those spots to get in.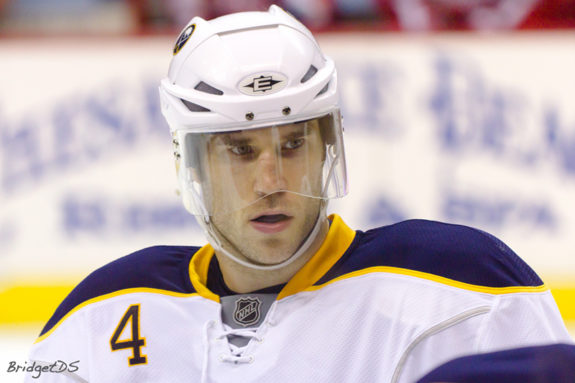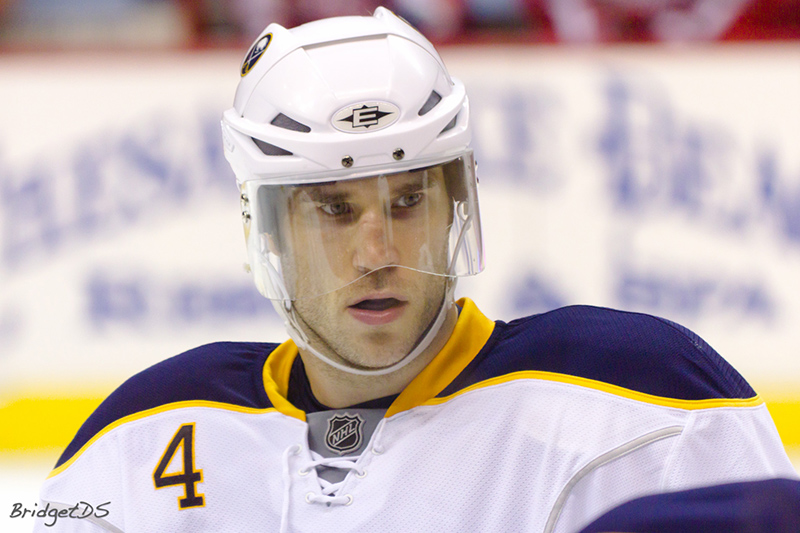 THW: A few years ago yourself and some other NHLers were over in Africa as part of the Right To Play organization; was your former teammate Steve Montador (who recently passed away) one of those there with you?
ZC: He was involved with Right To Play but he wasn't a part of the trip I made to Africa. I'm pretty sure he made maybe two trips to other locations also. He was very involved with this charity work; he was a very hospitable man. He was such a great guy; it's very sad what happened. A very humble, quiet man but also a fun guy to be around; a stand up guy, a guy you want to have on your team. It's very unfortunate and very sad that he is no longer with us.
A mountain of a man Zdeno Chara climbs Mount Kilimanjaro to raise money for charity Part 1:
THW: What was it like trying to climb Mount Kilimanjaro? It must have been an amazing experience; we saw some of the video back when it aired for the first time.
ZC: Yeah it was hard; it's something that is extremely difficult. It's something that you really have to prepare for mentally and physically. It's one of those things that you can't really train for per se either. You just have to go slow, one day at a time; it takes about eight or nine days. But at the end it was very much worth it and it was for a great cause; I was happy I was able to have some fun with it too and accomplish something cool at the same time.
Zdeno Chara climbing Mount Kilimanjaro Part 2:
Dan Rice can be reached via Twitter: @DRdiabloTHW or via Email: drdiablo321@yahoo.com
Dan Rice is in his 9th year of reporting for THW & has covered NJ Devils home games for 15+ years at various websites. He began his journey working for legendary broadcaster/writer Stan Fischler from 2002-04 & completed an internship at the ECHL; he also has been writing features for the NWHL (nwhl.zone) website since 2016.