At the tender age of just 20-years-old Dougie Hamilton is playing on one of the NHL's best teams over the past two seasons, which also happens to be one of its storied franchises. As a rookie last season with the Boston Bruins he put up 16 points (5g-11a) in 42 games and three assists in seven playoff games. With one of the best D-corps in the league though, he found it hard/impossible to crack the lineup after the B's advanced to the East Finals.
This season (in 51 games) he has already surpassed his career-high in goals (7) assists (12) & points (19) and is determined to be a key part of the Bruins machine that is looking to make it to the Stanley Cup Finals for the third time in four seasons once the playoffs begin in April.
After Boston won their tenth game in a row on March 18 The Hockey Writers caught up with Dougie Hamilton to find out how his game has progressed and what it's like to be teammates with Jarome Iginla among other things.
The Hockey Writers: Your team just won their tenth game in a row, and you guys played last night at home; what's been behind this success?
Dougie Hamilton: I think (tonight) we really focused on playing smart, and obviously knew we might be a little tired; I thought we played a pretty good game. I'm definitely happy we got that 10th win in a row. (smiles) That's pretty cool.
THW: Last season as a rookie you played in 42 of the Bruins 48 games and this season you've been in 51 of 69 to date. Are you in more of a comfort zone this season despite being so young?
DH: Yeah, everything is more comfortable to be honest; in the room, off the ice, on the ice…it has just made things easier on me and it's been more fun I think too.
Dougie Hamilton's first NHL goal came against Buffalo's Ryan Miller:
THW: Was there anyone on the team that has helped you out in making the transition to being a pro, took you under their wing so-to-speak?
DH: There's a lot of guys, right away I think of on defense — obviously (Zdeno) Chara & (Johnny) Boychuk as well. I've been living with Adam McQuaid and I think that's helped a lot; it takes away the everyday worries and I can just, kind of, focus on hockey. Obviously guys help me at the rink, I think this year too, we've added some more guys, we have a lot of good leaders to kind of follow (into battle).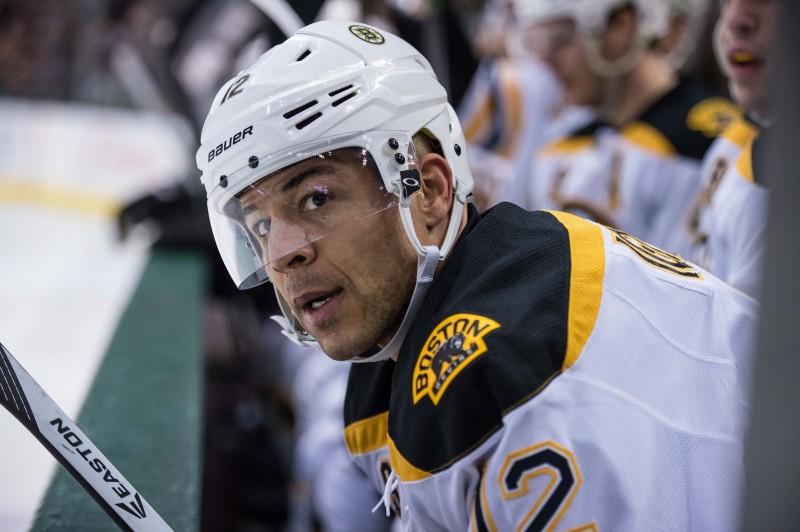 THW: One of the new teammates you referred to I think is the living legend Jarome Iginla, can you talk a little about what it's like being teammates with him?
DH: I didn't really know much about him as a person before he came here; obviously I knew how good he was as a player. I think he is probably the best teammate I've ever had — the ability to learn from him, see how hard he works, how good he is still at 36 years-old…that's pretty impressive. I try to just watch and study him a lot.
THW: You were drafted in the 2011 NHL Draft (ninth overall) and last season, as a rookie, you were part of a team that went to the Finals. How much of a whirlwind has your life been since draft day?
DH: Yeah it's all definitely been a whirlwind. I think it's been fun to just play a lot of hockey, last year especially. It's fun, and it's really fun to be on (and be a part of) a winning team; learning from all of these great players. I'd like to think I'm in a pretty good situation and hopefully I just keep playing well; I want to be able to contribute in the playoffs this year.
THW: Some guys play entire careers and never get to the Finals. I know you didn't play in any of the games against the Chicago Blackhawks, but do you savor that experience at all?
DH: It was a little strange. I got to watch it and be there, but I wasn't playing; you see how much the game ramps up and I think it's a really good learning experience. Hopefully we can have that experience again this year — with a different ending of course.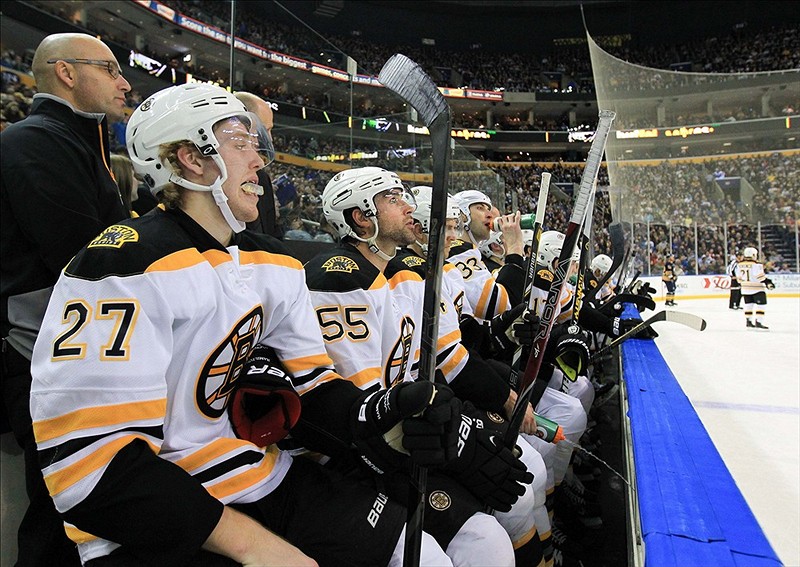 THW: Did the coaches ask you to work on any specific aspect of your game going into the summer break after last season?
DH: I think just get stronger. Try to improve everything a little bit; get better defensively. I think I've done that really well so far, I think my defensive game is pretty trustworthy now and I'm pretty happy with where that's at. Obviously, I (still) need to learn a lot more though.
Dan Rice can be reached via Twitter: @DRdiabloTHW or via Email: drdiablo321@yahoo.com