What's wrong with Alexis Lafreniere?
This question seems to be getting more and more urgent on social media, New York Rangers fans either expressing increasing worry over the top overall draft pick not dominating the NHL yet after 16 games – or a more hard-line faction informing us that he's a bust, and the club should just accept that the 19-year-old won't amount to much.
Social media, of course, is the place to go if you want to read about or post hysterical, over-the-top, ridiculously one-sided opinions. Still … might there be more than a kernel of truth to the online distress over Lafreniere, he of the two goals so far?
Despite the soothsaying to the contrary, there's no way to know whether Lafreniere will grow into a star or not. What IS known is that five-plus weeks of NHL experience isn't nearly enough time to judge.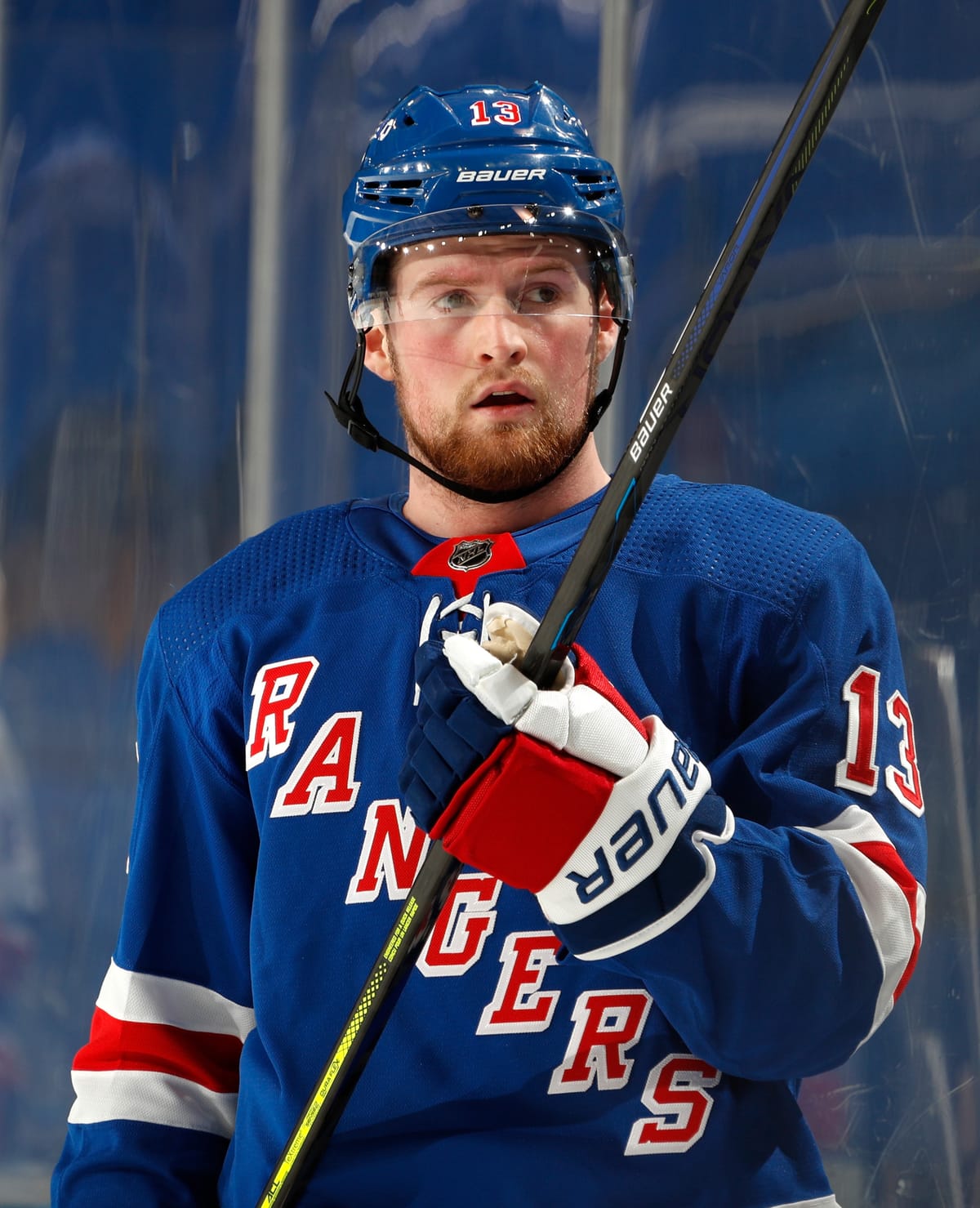 A look at Lafreniere's fellow No. 1 overall picks over the past 17 years provides ample evidence of that. We'll draw some comparisons starting with 2004, in which Alex Ovechkin went first, a year before Sidney Crosby made it two future Hall of Famers in as many years picked atop the draft.
Ovechkin and Crosby, unsurprisingly, lead a group of No. 1s during that span who jumped into being stars with both feet. Ovechkin scored two goals in his NHL debut, the first of five two-goal efforts in his first 20 games, during which he totaled 15 goals. The Russian scored 52 times and added 54 assists in that 2005-06 season. Now at 711 career goals, one of the greatest pure scorers in league history announced his greatness right away.
Crosby was nearly as dominant early on, also making clear where his career was headed. Twelve goals and 16 assists in your first 23 games will do that.
Numerous No. 1 Picks Who Became Stars Struggled Early
There were others. Patrick Kane, chosen first overall in 2007, didn't score a goal in his first six games, then recorded seven with 10 assists over his next 11 contests. Though he endured some droughts in that 2007-08 season, he still finished with 21 goals and 51 assists and is likely headed to the Hall as well. John Tavares (three goals and four assists through six games) got his career off to a pretty quick start in 2009-10. Connor McDavid (nine goals, 15 assists in his first 19) did the same in 2015-16.
Yet what's more instructive about Lafreniere's first season is that there are numerous players who endured similar struggles as rookies and went on to exceptional careers. Steven Stamkos, chosen No. 1 in 2008, went pointless in his first seven games and goalless in his first eight. He recorded two goals and an assist in his ninth – then went the next eight games without a point and 13 without another goal.
Stamkos, though, managed to finish that season with 23 goals and 23 assists. How? He caught fire in his last 22 games, piling up 13 goals and eight assists. The Tampa Bay Lightning star is at 847 points through 816 NHL contests despite starting his career with two goals and six assists in his first 22 games. Perhaps a little bit of patience is required here?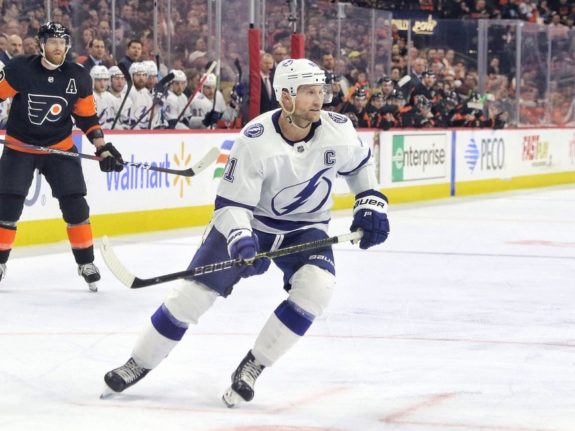 Other examples of how very short-term results can be allowed to skew long-term viewpoints: Auston Matthews, No. 1 overall in 2016, delivered a spectacular NHL debut with a four-goal effort on Oct. 12 of that year. He totaled six goals and four assists through his first six games – and then disappeared for nearly a month, recording three assists over the next 13. Today, he's among the top three offensive players in the league, with 176 goals in 300 career games.
Nathan MacKinnon, who went first to the Colorado Avalanche in 2013, recorded one goal in his opening 12 contests, two in 17 and three in 23. Now he's in the conversation with Matthews over who's the best player in the NHL, having notched 90-plus points in each of the last three seasons.
One more very recent case in point: Jack Hughes, the No. 1 pick by the New Jersey Devils the year before Lafreniere, looked lost for his entire rookie season, totaling 21 points and a minus-26 rating in 61 games. In his first 12 games of 2020-21, Hughes, stronger and more confident, has three goals, seven assists and a plus-3 rating.
There are others prior to 2004, two of which should provide particular comfort for anxious Rangers fans. Joe Thornton, now in his 23rd season in the league and with 1,518 career points, didn't record a point until his 22nd game after being chosen first overall by the Boston Bruins in 1997. Vincent Lecavalier, the No. 1 pick by the Lightning the year after Thornton, managed three goals in his first 25 games. He retired after the 2015-16 season with 949 points.
The common – and more relevant – denominator between those slower starters and Lafreniere besides their draft position? They were all teenagers when they started playing in the best hockey league in the world. Future stars such as Crosby, Ovechkin, Kane and McDavid adjusted easily to the NHL as rookies. Other stars endured some bumps along the road on their rise toward the top of their profession.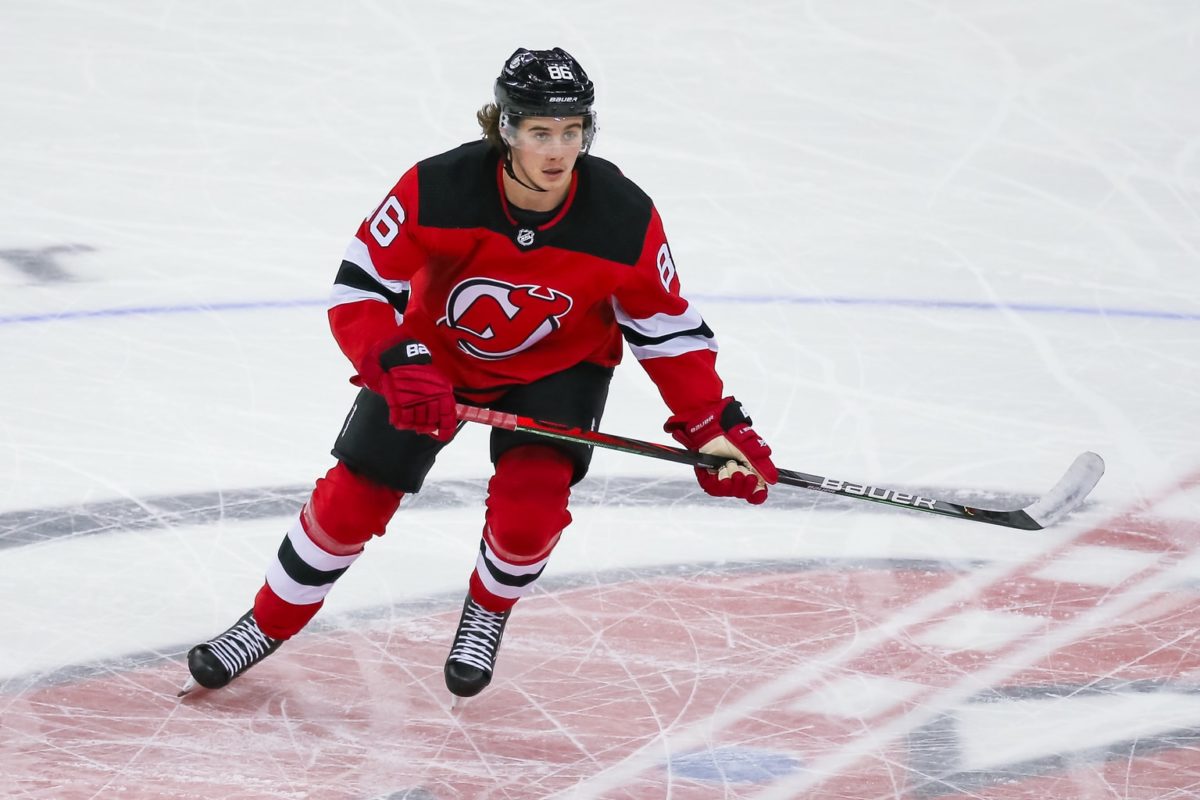 Perspective is desperately needed, the kind in short supply in a modern society that's increasingly designed to provide instant gratification. Two players drafted first overall by the Edmonton Oilers since 2004 seemed to indicate early that stardom was guaranteed – until it wasn't. Nail Yakupov, the top choice in 2012, scored five goals with three assists in his first 10 games. Today he's out of the league and might be the worst No. 1 pick in modern league history, having recorded 62 goals and 136 points in 350 career contests.
The Oilers drafted Ryan Nugent-Hopkins first the year before Yakupov, and he scored one goal in his debut and three in his third game. While Nugent-Hopkins has become a solid offensive producer for Edmonton, he's never reached 30 goals or 70 points in a season, averaging 0.7 points per game in his nine-plus seasons. The forward is a quality player, not the star who appeared to be bursting out of the gate in his opening week in the NHL – although, in a development that pertains to this exercise, appears to be on a late bloom. Nugent-Hopkins posted a career-high 69 points in 2018-19 and has been a nearly point-per-game player since the start of last season – though it's worth noting that being McDavid's consistent linemate will help anyone's production.
Pandemic's Effect Has to Be Taken Into Account
The other factor that can't be overlooked: None of the aforementioned top choices began their careers in the midst of a pandemic, one that has disrupted training schedules and training camps, not to mention the NHL season. Lafreniere's preparation for his first one – a 56-game sprint, rather than the usual 82-game marathon – was an accelerated, shortened camp that occurred in December and early January before he started his NHL journey in empty arenas. Life has been substantially different on the planet for nearly a year now. To believe those circumstances have had no effect on elite athletes, even top-rated talents such as Lafreniere seems naive.
So does that mean there's nothing to worry about when it comes to the Rangers' first top overall draft pick in the modern era? Not necessarily. Lafreniere has looked tentative at best and confused at worst, unable to unleash the elite puck skills and offensive instincts that had every team in the draft lottery drooling in October (another major change, given that the draft usually takes place in June). Perhaps predictably, that's taken a toll on his assertiveness as he defers to veterans – though he did get his second goal in the Rangers' 4-1 victory over the Washington Capitals on Saturday.
That's the thing – it's early. Dismissing a player after less than two months? By that logic, Thornton, Lecavalier, Stamkos, MacKinnon and Hughes would have had to be discarded. Consensus pre-draft assessments put Lafreniere's ceiling below those of Ovechkin and Crosby, both generational players, but not far below. That's a lot of talent to give up on after 16 games, fans.
Breathless season previews that all but guaranteed 60-plus points (those had assumed a full schedule) for the kid from Saint-Eustache, Quebec, didn't help matters, but that hype comes with the territory of being drafted No. 1 overall in any major sport. The question now is whether the faithful – not to mention some in the media – can take a deep breath and give Lafreniere time to find his way into the rarified air only a select few reach.
The aforementioned social media proclamations of Lafreniere's certain failure, that he's the second coming of Yakupov, often cite the early dominance of Ovechkin, Crosby and others as evidence – if a top pick doesn't score in bunches right away, he'll be a bust. Actually, an analysis of recent top overall draft selections suggests the opposite – that Lafreniere is more likely than not to attain those heights, even if it takes a little longer for him than it did for certain other No. 1s.
---
---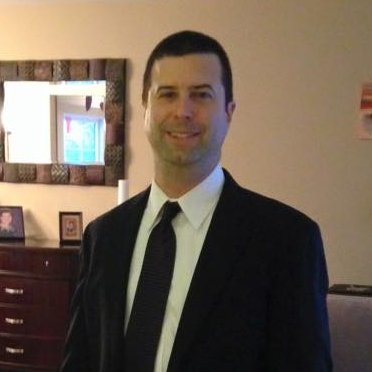 I'm a resident of the Chicago area by way of White Plains, NY. I worked for the Associated Press sports department in New York City for 10 years before moving to the Midwest in 2005, when the AP's then-internet division entered into a joint venture with STATS LLC. I worked for STATS for 11 years, until 2016. I'm very excited to be a part of The Hockey Writers.