The Tampa Bay Lightning have become a living, breathing, hockey-playing reminder to the New York Rangers that their rebuild needs to involve more than just bringing in younger, high-ceiling personnel.
The Bolts also continue to show the Rangers that they'll need to reform their way of thinking toward those players – how they evaluate their abilities and how they use them as they seek a quicker-than-expected return to contention.
Thursday's 5-3 loss at Tampa was more than the usual reunion with the numerous ex-Rangers that began departing after the Stanley Cup Final run in 2014. It was a painful study in how effective those former Blueshirts have been in Florida – and in several cases, how much more effective they've been with the Lightning than they were in New York.
Granted, none of the four former Rangers in the Lightning lineup was a big difference maker Thursday – Ryan Callahan's assist was the only point among them – but that quartet that once represented part of the Rangers' core is now part of the core of the NHL's leading team.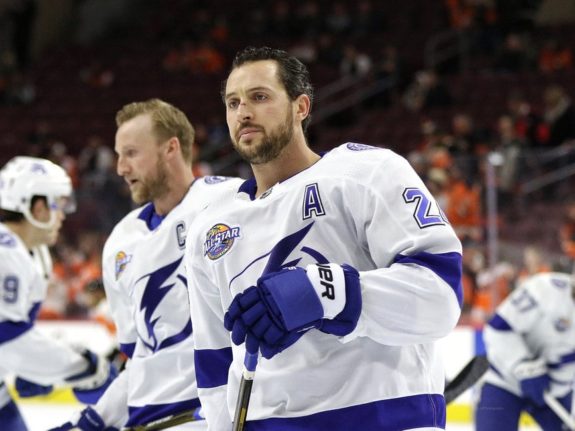 "That's the hardest a team has come at us all year long," coach Alain Vigneault told NHL.com after his team was outshot 21-5 in the first period. "They came at us with speed and skill. We had a real hard time following the pace. There's no doubt they dominated us."
Poor Personnel Decisions Lifted Lightning, Weakened Rangers
Rangers Alumni Association South has been helping the Lightning do that on a nightly basis this season.
For a series of personnel decisions, some of them questionable, over the past four years have allowed the Lightning to incorporate some of the Rangers' top assets from their cup-contending teams of 2014 and 2015 into a powerhouse squad that many feel is in the odds-on favorite to capture the championship this season.
The first to head for the Sunshine State was Callahan before the 2014 trade deadline. To be clear, the Rangers wouldn't take back that trade of their then-captain, which brought back Martin St. Louis, a critical piece in the run to the Cup Final. That doesn't mean it's been easy to watch Cally bring his leadership, grit and intensity for Tampa, even if injury has somewhat limited his impact in a Lightning sweater.
No, the problems really began that offseason. That's when the Rangers allowed both Anton Stralman, who was marvelous during the 2014 Stanley Cup Final run and has since established himself as one of the NHL's most effective defensemen, and big center Brian Boyle, often a whipping boy for Vigneault despite his dominant playoff performances, to sign with Tampa Bay.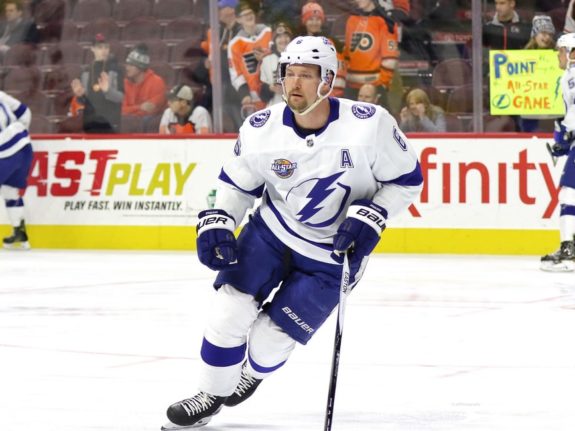 Stralman, who the Rangers let walk over reportedly minor differences in salary requests and was unhappy about it, has made his former team regret it almost every day since – in his four seasons with the Lightning, he has 27 goals, 85 assists and a plus-63 rating. He is plus-24 this season.
While the Rangers have made miserable attempts to replace him in the persons of Dan Boyle and Brendan Smith, Stralman has mostly paired with Victor Hedman to form one of the NHL's top blue line pairings. The Lightning were a high-scoring, low-defense outfit that was consistently among the NHL leaders in goals allowed before Stralman's arrival, but have since transformed into a strong defensive team that is in the top 10 in the league in fewest goals given up this season.
Brian Boyle, who departed in a trade with Toronto at the deadline last season, scored 41 goals in nearly three seasons with the Lightning, helping them reach the Cup Final in 2015 and scoring five goals in 17 playoff games in 2016.
Lightning Knew Former Rangers Best
There is little doubt the Rangers undervalued both players, who played key roles in the Lightning winning a seven-game Eastern Conference finals series against the Rangers in 2015.
If all of that wasn't bad enough, other Rangers-turned-Lightning serve as evidence that their former club didn't use them properly or expected too much of them. The narrative surrounding Dan Girardi when he left Broadway via contract buyout after an esteemed 11-year career there held that he was done, the NHL having passed the struggling "old warhorse" by due to the ever-increasing speed and skill of the modern game.
Girardi, who went on to sign a two-year deal with the Lightning, apparently is anything but done, settling in on their second defensive pair and playing 63 of 68 games this season. It's glaringly obvious now that the Rangers misused him, with their admiration for his grit and commitment erroneously convincing them that he was a top-pair shutdown defenseman.
With Tampa Bay, the player that came into the league as an undrafted free agent has been freed of the expectations placed on him in New York in a role that's a much better match for his talents, as he's not being asked to handle opponents' top lines.
"He's everything our team needed," coach Jon Cooper told Sporting News Canada in October.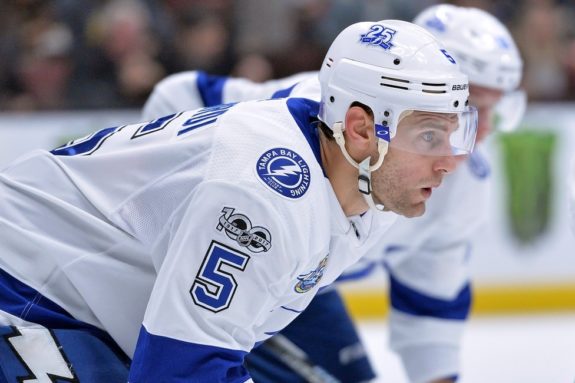 Given the Rangers' skewed evaluations of those players, perhaps the ascendance of J.T. Miller since joining Tampa Bay in the blockbuster trade with Ryan McDonagh before the deadline was predictable. The spigot on Miller's prodigious talent, too often seemingly turned off with the Rangers, seems to be open now. The big forward has two goals and three assists in his first five games.
"I think J.T. has been everything we needed up front," Cooper told The New York Post. "He gives you a heavy body there, things we've probably lacked. He can keep up in the play, he can skate, he's got a heavy shot. A lot of things that you know you're going to need if you're playing in April, May and June, he brings them to the table. We have to get him up to speed on our system, and how we play and we do things. He was a really good add for us."
The development of the Rangers' first-round pick in 2011 was a study in stops and starts in his five-plus seasons in New York, marred by positional changes, seeming confusion over Miller's place in the lineup and organization and punishments that were inconsistent with the rest of the roster. The Rangers also felt Miller had issues with attitude and preparation, and it should become apparent whether that impression was the correct one in due time.
McDonagh Soon to Join Rangers' Tampa Reunion
To put it bluntly, the Rangers didn't know what to do with Miller, as they didn't with Girardi. And this situation is about to get exponentially worse for the Rangers – Ryan McDonagh, like Girardi, now unburdened of the heavier expectations placed on him and no longer held back by a lesser roster, seems likely to become a two-way force on Tampa Bay's blue line when he returns from a hand injury that has kept him out of the lineup since the trade.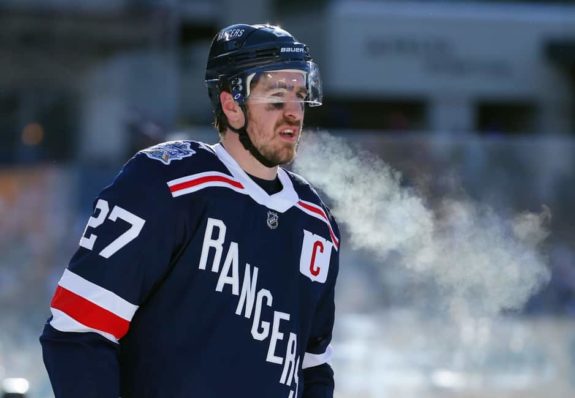 There's certainly valuable knowledge to be gleaned from all of this for Rangers management as it rebuilds with the assets from all of the strong pre-deadline deals. What should also resonate is how another organization more accurately assessed and valued some of the Blueshirts' own players and appears to now be using them to their full potential.
Painfully for them, a terrific Lightning team populated by former Rangers and ready for a push for the Stanley Cup will be driving home those lessons home for the next few months – and beyond.