After rumours circulated yesterday and earlier today regarding a deal between the Maple Leafs and Red Wings for blueliner Dion Phaneuf, news broke that the Wings decided to go in another direction. Instead, they acquired 38-year-old veteran defender, Marek Zidlicky for a conditional third-round pick in the 2016 draft. According to Bill Roose, New Jersey will receive an additional fifth-round pick this year, should the Wings reach the Eastern Conference finals. If Detroit makes it to the Stanley Cup finals this year, however, the fifth-rounder will be returned to the Wings and the third-round pick will become a second-round selection in 2016. New Jersey also agreed to retain one million of Zidlicky's four million dollar cap hit.
DET acquires Marek Zidlicky from NJ. #TradeCentre.

— Bob McKenzie (@TSNBobMcKenzie) March 2, 2015
What Does Zidlicky Bring to Detroit?
About a month ago, I discussed whether Marek Zidlicky would be a good option for the Detroit Red Wings. In addition to being the right-handed defender that the Red Wings have been looking to acquire, Zidlicky provides a steady offensive presence on the back end. He has averaged 21:55 a night with New Jersey, playing 2:37 on the power play. While he's unlikely to play that much in Detroit, he gives coach Mike Babcock even more options on the Wings' blueline. Zidlicky has only put up 23 points through 63 games this season, though he should see those numbers improve in Detroit, especially if he receives time on the second power play unit. It's entirely possible that he takes Danny DeKeyser's role, manning the point on that group.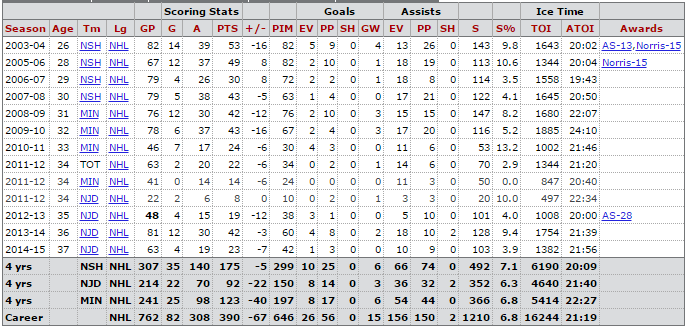 Zidlicky has put up 40+ points six times. He last accomplished the feat last season, when he scored 42 points for the Devils. His 108 shots on net place him first on the Red Wings, with Kyle Quincey being the closest in that regard, with just 74 shots on goal.
Was it the Right Move?
Absolutely. When you consider what Zidlicky can bring to Detroit, the third-round pick seems well worth it. He is an experienced defenseman, who can play with a bit of an edge at times. The move also allows Detroit to bring their prospects along more slowly. While Xavier Ouellet and Alexey Marchenko have looked solid during their time on the Red Wings, Detroit has a history of liking their prospects overripe.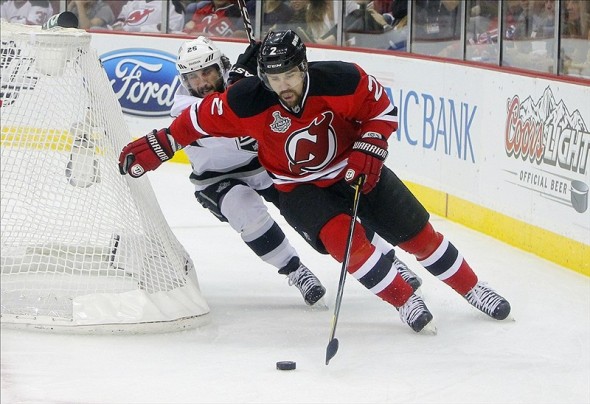 It also gives Detroit freedom during the offseason. Adding a defender along the lines of Phaneuf may have complicated things on the Red Wings blueline, creating a logjam with the number of prospects pushing for NHL jobs in the near future. With Zidlicky's contract expiring at the end of this season, he figures in as a pure rental for the Wings. Should the Red Wings like what they see from Zidlicky, they may also have the option of bringing him back on a one or two-year deal. At the very least, Ken Holland has added an offensive, right-handed defender without breaking the bank.
Subscribe to our Red Wings stories to get email updates every time a new story is published.
I am a writer from Windsor, Ontario who has covered the Detroit Red Wings for The Hockey Writers. I have had the pleasure of doing so since February of 2015. Previously, I have written about Red Wings prospects for Hockey's Future. I am always up for chatting about the Red Wings and hockey in general, so leave me your comment and/or tweets. Follow me on Twitter at @BrandonPeleshok.