We're back on the saddle as news regarding the Detroit Red Wings continues to trickle in. Of course, the biggest news is that a key piece of the lineup is now locked up on a new contract. But the fun doesn't stop there – let's dive in!
Tyler Bertuzzi Signs
Tyler Bertuzzi, who represented the Red Wings at the All-Star Game last season and was the club's de facto top left-winger, came out of arbitration with a new one-year, $3.5 million deal. The deal makes him the seventh-highest paid player on the Red Wings' roster, pending fellow winger Anthony Mantha's next deal.
Through 199 games in the NHL, Bertuzzi has 49 goals and 119 points. He has found great success playing on the Red Wings' top line alongside Mantha and Dylan Larkin. He provides sandpaper and creates havoc in the tough areas of the ice so that his linemates can do the pretty stuff.
But I'm sure you knew that already.
A few notable things from Bertuzzi's press availability:
"I loved the moves," Bertuzzi said of general manager Steve Yzerman's offseason so far. He mentioned his experience playing with defenseman Troy Stecher at the World Championship, as well as his unfamiliarity with Jon Merrill. "Our team is looking a lot better, I think, than last year and we're excited to get back," he said.
"So even if signed a six-year deal, I'll play every game like I'm on a one-year deal. I need to prove every year that I'm a good player and I want to contribute to this team," Bertuzzi said of the "prove it" nature of a one-year deal. This is the kind of attitude Yzerman has to appreciate, especially from a player that is critical to the roster in 2020.
This isn't really about the availability, but Yzerman has made it clear that, regardless of who you are, he isn't going to sign any long-term deals that could potentially handicap the Red Wings. As great as Bertuzzi has been, he is not the foundational kind of player that teams have to lock down to long-term deals – especially during a summer where a bunch of those exact kind of deals are finally coming off of the books.
There seems to be no ill-will from Bertuzzi or the Red Wings. In fact, it seems to be quite the opposite. This is great news considering arbitration hearings can often put a wedge between the two parties participating.
Bertuzzi will still be a restricted free agent once his new deal expires.
NBC Sports Projects a Wild 2021 Offseason
NBC Sports released an article that detailed the state of the Red Wings and how Yzerman could be poised for an even crazier offseason next year.
"As a result, the franchise has been completely stripped down to its most basic foundation over the past two seasons. The bad contracts that littered the roster have either been jettisoned, bought out, or expired," the article states. "All of that has left the team in a situation where it has almost no long-term commitments to worry about, and a massive amount of salary cap space to work with in the future."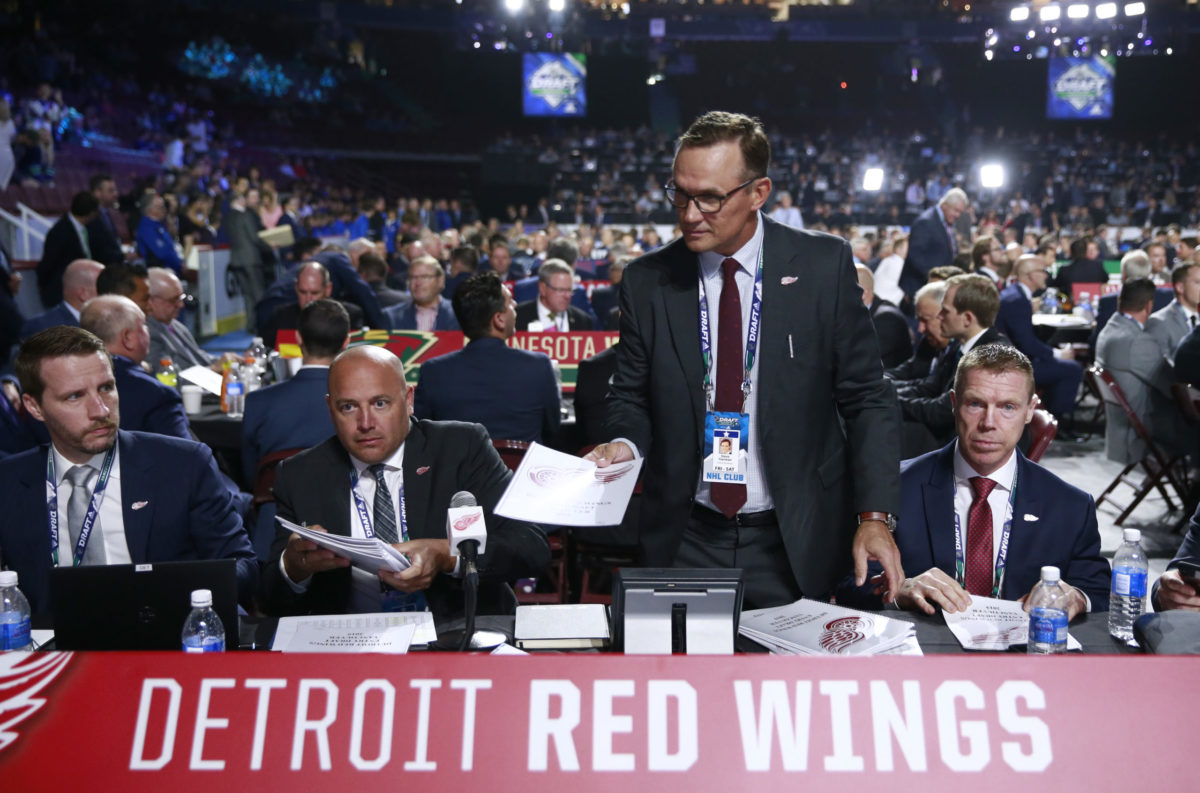 As more big-money contracts, like those belonging to Frans Nielsen, Marc Staal and Darren Helm, fall off the books, the Red Wings are going to continue to have a ton of wiggle room in terms of cap space and roster spots. This could pave the way for Yzerman to take a run at a player from next year's free-agent crop. Notable names include Taylor Hall, Dougie Hamilton and Ryan Nugent-Hopkins.
The Athletic Highlights Red Wings' Improvements
Max Bultman of The Athletic used colleague Dom Luszczyszyn's model to illustrate just how much the Red Wings' moves this offseason have improved their overall roster. By simply saying goodbye to the players they did, as well as adding Bobby Ryan and Vladislav Namestnikov, Bultman writes that the team looks poised to have tangible depth beyond their first line:
"The two big additions up front, Ryan and Namestnikov, are most notable for the fact they'll allow the Red Wings to more appropriately slot the rest of their lineup. Ryan, for example, does represent an upgrade on the second line, but his presence also means the Red Wings will finally be able to have a scoring threat beyond their top six (whether that ends up being Ryan, Robby Fabbri or Filip Zadina in any given game)." (from 'How much did the Red Wings actually improve this offseason, and where?' – The Athletic – 10/26/20)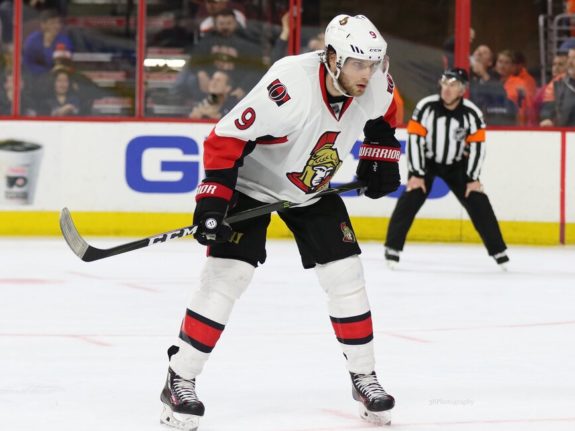 Luszczyszyn's model projects that the Red Wings have added at least 5.9 wins due to the changes. While improvements are welcome, these aren't enough to turn the tide on what is still a weak team in the grand scheme of the NHL. Icing the new roster last season would have theoretically only lifted the Red Wings up three spots in the standings.
More…
Here's an update on some of the Red Wings' players and prospects playing abroad:
Filip Hronek (HK Hradec Kralove, Czech): 5 games played (GP), 2 goals (G), 4 assists (A), 6 points (P)
Moritz Seider (Rögle BK, SHL): 5 GP, 1 G, 4 A, 5 P
Joe Veleno (Malmö Redhawks, SHL): 6 GP, 1 G, 2 A, 3 P
Mathias Bromé (Örebro HK, SHL): 12 GP, 3 G, 9 A, 12 P
Otto Kivenmäki (Ässät, Liiga): 9 GP, 4 G, 5 A, 9 P
Jonatan Berggren (Skellefteå AIK, SHL): 12 GP, 2 G, 14 A, 16 P
Albert Johansson (Färjestad BK, SHL): 12 GP, 2 G, 3 A, 5 P
Lucas Raymond (Frölunda HC, SHL): 13 GP, 5 G, 2 A, 7 P
Victor Brattström (KooKoo, Liiga): 7 GP, 2.01 goals-against average, .911 save percentage
Theodor Niederbach (Frölunda HC J20, J20 Nationell) 17 GP, 12 G, 21 A, 33 P
The AHL announced a tentative start date for the 2020-21 season:
This is not only important news for fans of the Grand Rapids Griffins, the Red Wings' AHL affiliate, but for the players and prospects that were/are expected to play down in the AHL as well. There are still a lot of issues to iron out before their season can start, but this announcement should be seen as a positive development.
Latest From THW:
Stay tuned to The Hockey Writers as more news comes out of Detroit as well as from around the league!
---
---