Heading into the 2020-21 NHL season, it's fair to say that the Detroit Red Wings don't have much star power. Coming off one of the most embarrassing seasons in the salary cap era, the Red Wings should be trying to acquire as many talented players as possible. In the meanwhile, Michigan-native Dylan Larkin needs to step up this season. After scoring a career-high 73 points in 2018-19, Larkin's point total dipped to 53 last year, and fans expect more from the team's highest-paid and arguably best player.
What Went Wrong in 2019-20?
Last season, the Red Wings started with a 3-1-0 record, featuring impressive wins over the Nashville Predators, Dallas Stars, and Montreal Canadiens. After those first four games, however, they lost eight straight, including twice to the Vancouver Canucks and once on the road to the Ottawa Senators. Detroit never recovered from that losing streak and it showed throughout the rest of the season.
The Red Wings scored just one goal in four of those eight losses. Opposing teams figured out that if they shut down the top line, the Red Wings didn't have enough depth scoring to make up for their lack of production. It worked out terribly, not only for Detroit (who scored a league-worse 142 goals last season) but also for Larkin, who finished with 2.9 offensive point shares, his worst offensive output since 2016-17.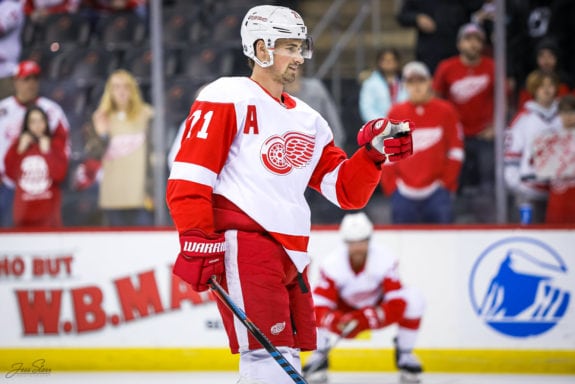 As part of the team's pivotal top line, Larkin was matched up against the opposition's best defensive pairing on a regular basis. With all the attention on the first line, opposing teams were content to let players on the lower lines beat them since it was rare. That made Larkin's life difficult because he had no help to alleviate the pressure to produce offensively.
Will Things Improve for Larkin in 2020-21?
Yes, and man, the Red Wings are really counting on him to bounce back. Larkin is making $6.1 million against the cap over the next three seasons and while that isn't an exorbitant figure, he needs to contribute more than 70-point seasons. He should improve, points-wise, in 2021 assuming he stays healthy (which he's done remarkably well) and if he continues to get top-line minutes alongside Mantha and Bertuzzi.
It will also help that not all the pressure will be on him to score. During the offseason, general manager Steve Yzerman brought in Vladislav Namestnikov and Bobby Ryan, and re-upped Bertuzzi and Mantha (the latter on a four-year deal). The opposition will have more than one line to contend with each time they face off against the Red Wings, which, in turn, should take some pressure off Larkin and open more ice for him to work with.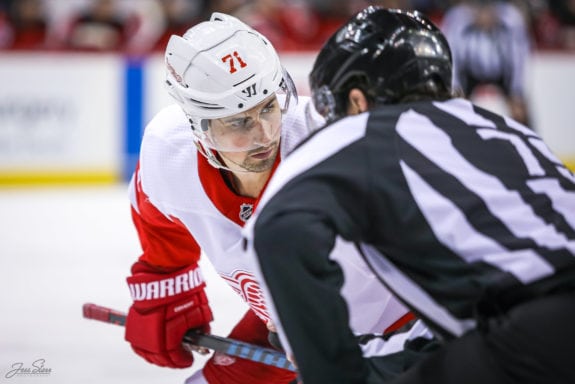 The NHL is working on a shortened 56-game season that will start on Jan. 13. It'll be intriguing to see how the smaller sample size helps Larkin. He's never had this much rest between seasons at the NHL level and I'm sure he's itching to get back on the ice. I believe he will be a point-per-game player in 2020-21, whether it's a 56-game or 82-game season, and that's a fair expectation for Larkin who many consider to be a top-line center that teams can build around.
Growing Pains for Larkin and the Red Wings
This team is still improving bit by bit. The same goes for Larkin, who's entering his sixth season at 24 years old, and is 11 games shy of 400 in the NHL. He's only been to the postseason once but that's expected to change once the Red Wings start becoming contenders again. He might become captain, a role that's been highly anticipated since last season. Ultimately, Larkin is a fan favorite who represents all of the good things that are expected for the Red Wings and he should be in for a much better 2020-21 season.
---
---
Currently writing about the Detroit Red Wings for THW
Content Creator for Speak Your Peace