Believe it or not, the Detroit Red Wings can learn something from the other professional sports teams that call the Motor City home. Certain themes and strategies transcend individual sports and can be employed in just about any venue.
With that being said, let's review a few lessons that the Lions, Tigers, and Pistons have learned, and how the Red Wings can apply them.
Red Wings & Lions: Versatility Matters
Let's take a look at the Lions' defensive front for a second. Normally, defensive tackle (DT) and defensive end (DE) are the positions listed on teams' rosters. But in defensive coordinator Aaron Glenn's case, he has some incredible versatility on his hands.
---
---
In addition to the positions listed above, the Lions also have hybrid players that can be deployed in various circumstances. John Comiskey and Josh Paschal are DT/DE hybrids that can line up outside or in the interior if Glenn wants a more athletic and faster defensive front.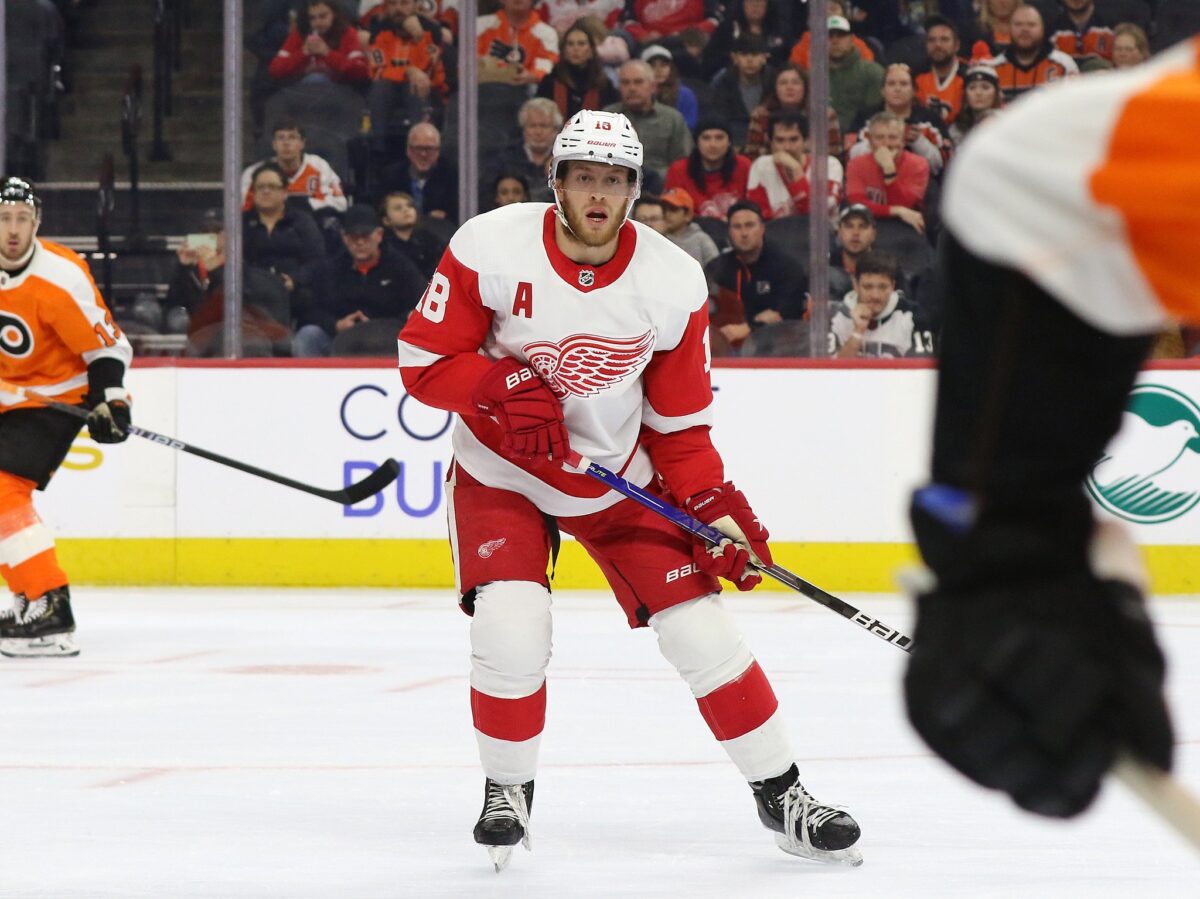 There's also James Houston and Julian Okwara, who are DE/outside linebacker hybrids who can line up in a similar manner to Aidan Hutchinson, but have the versatility to either rush the passer or drop back into coverage. You never know with 100 percent certainty what they're going to do when they step onto the field.
Because of the players that can wear multiple hats, Glenn can deploy a tailored defensive line for just about any offensive personnel package or game situation that's thrown his way. And if you keep the offense guessing, chaos can ensue.
---
Latest News & Highlights
---
For the Red Wings, they can employ a similar strategy with their forward lines. Derek Lalonde could run the line blender frequently, double-shifting and mixing and matching players to keep opponents on their toes. But keep in mind, this only works if chemistry is already established between the various forwards and Lalonde's system is deeply ingrained, so players know where their teammates are and what they plan to do at all times.
Red Wings & Tigers: Rebuilds Can Fail
"Winning teams excel not only at evaluating players with other clubs, but also their own," stated MLB insider Ken Rosenthal (from 'Rosenthal: Tigers' mess of a season is the consequence of multiple failings by the organization' – The Athletic – 6/22/22) "The only reasonable conclusion to draw from the Tigers' mess of a [2022] season is that they are failing on both fronts."
Plain and simple, the Tigers tried to rebuild under Al Avila, and did not achieve their goal. Now, they'll attempt to do the same under Scott Harris' watch eight years after Avila took over.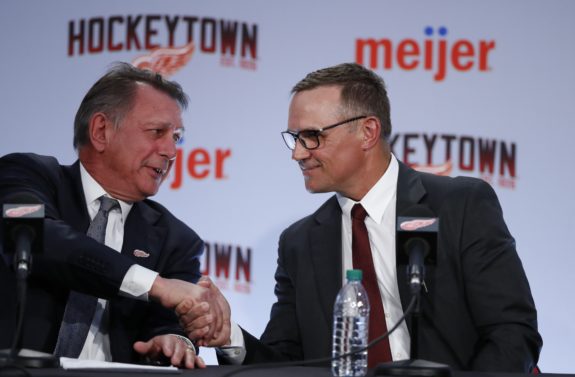 To be fair, the Tigers didn't start rebuilding until 2017, when they dealt Justin Verlander, J.D. Martinez, Justin Upton, Justin Wilson (a lot of Justins, huh?), and Alex Avila in four separate transactions. Looking back now, the return for these players left a lot to be desired.
A combination of factors contributed to this. First, Detroit's minor league scouting could have been better. They would have netted better prospects for their trade chips if that were the case.
Related: Red Wings' Massive Mirco Mueller Trade Tree Grows Larger with Deadline Deals
In addition, the Tigers fell behind the curve in terms of analytics across the league. Drafting and finding hidden gems internationally haven't been great either. (Selecting pitcher Jackson Jobe over star shortstop Marcelo Mayer is still a head-scratcher.) Then, there's player development once they're in the system.
"Player development is key," Locked On Tigers podcast host Scott Bentley shared with The Hockey Writers. "The Tigers accomplished next to nothing in that department during the entirety of the Avila era. Last season was the first time there was a glimpse of hope in developing talent organizationally, and Scott Harris will look to improve it even more. No rebuild has ever been successful without player development, and the Tigers highlighted that point for years."
Overall, the Tigers had the right intention when they decided to rebuild, but did not have the infrastructure, strategy, or personnel in place to execute it properly.
As for the Red Wings, their rebuild is faring a little better. They have an excellent prospect pipeline, with another high first-round pick on the way. There's still work to be done, though. But could the Red Wings do more for player development? Bolster their analytics department? Get better reads on potential draft picks? Rebuilding isn't just about getting talented players – it's also about climbing the standings any way possible while other teams continue to load up.
Red Wings & Pistons: Draft the Best Player Available
To illustrate this lesson, let's take a look at the 2022 NBA Draft. The Pistons entered the night with the No. 5-overall pick, which they used to select lead guard Jaden Ivey. 
Why is this significant? It's because they already had lead guard Cade Cunningham on their roster – the first-overall pick from the year prior.
Later, general manager Troy Weaver scooped up another first-round pick and drafted center Jalen Duran at No. 13. Why, though? The Pistons already had 2020 first rounder Isaiah Stewart (a.k.a. B33f St3w) penciled in as their starting center, after all.
Weaver selected these players because they were the best available. Talent is talent. Coach Dwane Casey can find a way to deploy both Cunningham and Ivey at the same time. And if one gets injured—which we saw with Cunningham missing most of the season—the other can step into the primary role seamlessly. The same could be said for Duren and Stewart.
Related: 2023 NHL Draft Guide
Detroit's leveraging of this tactic is pretty straightforward – draft the best player available, regardless of position. If the Red Wings end up with a glut of centers in the prospect pipeline, that's fine. Some may not reach their potential and others will. Plus, you can trade players when you have a surplus at their position for players where you have a deficit. 
Final Word
Regardless of the sport that's being played, some lessons can be applied across the board. Steve Yzerman can learn a lot from Brad Holmes, Scott Harris, and Troy Weaver. And they can learn quite a bit from Yzerman as well.
Related: Red Wings: Hidden Value in Recent Contract Extensions
As for what the Red Wings can teach the Lions, Tigers, and Pistons, a few things come to mind. But, in my opinion, Yzerman's pristine salary cap picture is something that should be replicated by Detroit's other pro sports franchises. The Lions are already doing a good job of this now, but that wasn't always the case.