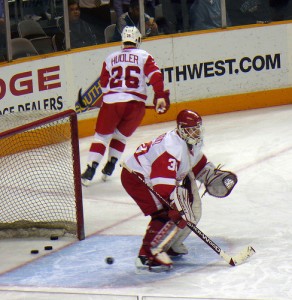 As we creep up onto July 1st, many NHL teams will be looking to retool and reshape their roster in order to build upon what they have, or to kick start a rebuilding process. For the Red Wings, the game plan is rather simple: Keep everyone in-house. With limited cap room and a slew of RFA and UFAs to deal with, most of the Red Wings money will be spent on keeping their own players from going elsewhere. Below is the Red Wings salary cap structure heading into this season (hat tip to DetCapC19 for sending this in).
Note: Bold means Free Agent and Red means re-signed UFA.
#
Player
Cap Number
Forwards
13
Datsyuk, Pavel
6.7
40
Zetterberg, Henrik
6.083
93
Franzen, Johan
3.955
51
Filppula, Valtteri
3
11
Cleary, Daniel
2.8
96

Holmstrom, Tomas

1.875
33
Draper, Kris
1.583
14
Forwards
44

Bertuzzi, Todd

1.9375
43
Helm, Darren
0.85
8
Abdelkader, Justin
0.85
17
Eaves, Patrick
0.85
20
Miller, Drew
0.75
26

Hudler, Jiri

2.875
Ritola, Mattias
0.517
Defencemen
5

Lidstrom, Nickla

s
6.2
28
Rafalski, Brian
6
23
Stuart, Brad
3.75
55
Kronwall, Niklas
3
7
Defencemen
3
Lilja, Andreas
0.8
52
Ericsson, Jonathan
0.9
46
Kindl, Jakub
0.822
Goaltenders
30
Osgood, Chris
1.417
2
Goalies
35
Howard, Jimmy
0.717
Total
58.2315
23
Players
Cap
59.4
Cap Space
1.17
1.69
without Ritola
2.44
wihtout Ritola and Miller
As we can see here, the Red Wings will have approximately 2 Million dollars in cap space to work with, assuming all of their  free agents sign for what we have them at here (note: the numbers in bold are estimates and could vary either up or down).
The return of forward Jiri Hudler from Russia will act as the Red Wings' big free agent signing. If Hudler can put up the 60-70 points the Wings believe he can, than he will be an ideal signing at just under 3 million.
With the remaining 2 million the Wings have a few options:
1) Keep that money and use it at the deadline to fix any holes or to load up for a playoff run.
2) Go after a depth defenseman if Andreas Lilja does not resign with the club.
3) Use part of that money to go after a crash and bang type forward (Dallas Drake type) or a 3rd line centerman. Many Red Wings blogs are buzzing about the possibility of Michigan native Mike Modano possibly coming to Detroit, as the Stars have announced that they will not be bringing back their long time franchise player. Modano would fit like a glove in Detroit, potentially centering a 3rd scoring line with Dan Cleary and Jiri Hudler, while helping the Wings on their 2nd PP unit. This may be a bit of a stretch, but the Wings will have the money, a contending team, and the hometown factor working in their favor.
So as we can see here, the Red Wings will not be expected to be large players in the free agent market this year, but rather will be looking to add a piece to their bottom 6 forwards of 6/7 defense pairing. This will not be the typical July 1st of old in Detroit where players such as Marian Hossa, Dominik Hasek, Brett Hull, and Derian Hatcher have all signed on in Hockeytown. Rather, it'll be a year of keep what we have and hope to god that Ilya Kovalchuk ends up out East.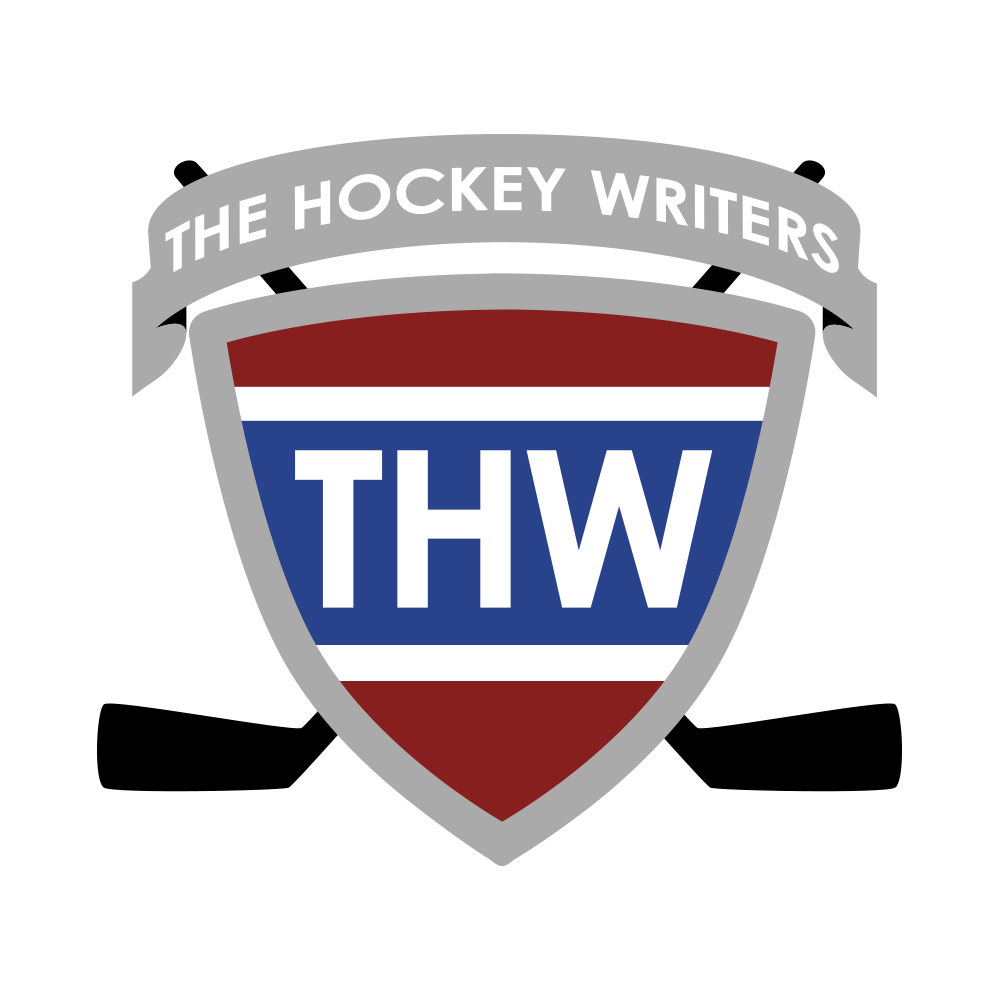 The Hockey Writers is:
1) A top-tier hockey media company delivering a top-notch, in-depth look at the NHL
2) A collective of some of the best hockey writers anywhere
3) A multimedia provider with daily podcasts and YouTube shows
4) Well-respected and widely-cited NHL prospect and draft resource