The Detroit Red Wings' last four seasons haven't been easy to watch, especially for those who remember when they were the model franchise in the NHL. That all came to a screeching halt in 2017, when the team's 25-season playoff run ended, and the four postseasons since then have felt empty, to say the least.
There are brighter days on the horizon, though, and as the United States celebrates Thanksgiving, Detroit fans should reflect on three things to be thankful for heading into the 2020-21 season.
No. 3: Anthony Mantha's Team-Friendly Contract
General manager Steve Yzerman has quickly become known for offering short-term, low-risk contracts, and he furthered that reputation after signing budding star Tyler Bertuzzi to a one-year deal worth $3.5 million. That said, it really opened some eyes after Anthony Mantha negotiated a four-year, $22.8 million contract, locking a key piece of the young core into Detroit for the next few years.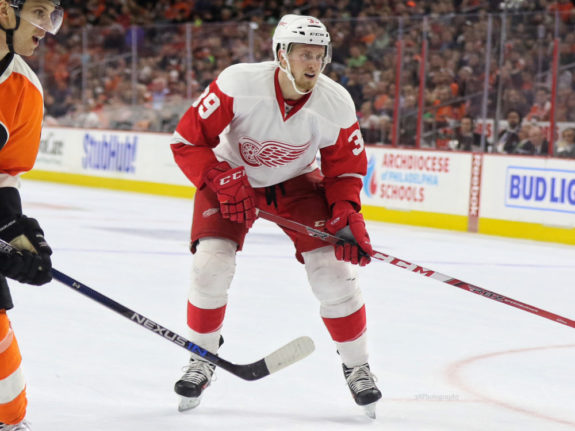 Mantha's deal is an absolute gift for the Red Wings, and speaks volumes to the direction Yzerman is trying to take the team. The annual cap hit of $5.7 million is less than that of presumed captain Dylan Larkin's, whose contract expires after the 2022-23 season, but ensures the 26-year-old stays content for the foreseeable future. Just how valuable is Mantha's contract? Former GM Ken Holland was responsible for the following behemoths, and the players didn't exactly provide a good return on investment:
Stephen Weiss (Five years, $24.5 million, 29 total points)
Justin Abdelkader (Seven years, $29.75 million, 84 total points)
Frans Nielsen (Six years, $31.5 million, 118 total points)
Darren Helm (Five years, $19.25 million, 81 total points)
Jimmy Howard (Six years, $31.75 million, 2.65 GAA and .917 Save %)
Of the above, Nielsen has two years left, Helm has one, Abdelkader and Weiss were bought out, and Howard was not re-signed. For the sake of comparison, Mantha has amassed 169 total points over the past four seasons, greatly outpacing any of the aforementioned contracts. Truly something to be thankful for.
No. 2: Sweden
Detroit fans have had plenty of reasons to thank Sweden over the years, with names like Niklas Kronwall, Henrik Zetterberg, Johan Franzen, Tomas Holmstrom, and Nicklas Lidstrom all conjuring up memories of championship teams. Beyond that, though, recent drafts have suggested that trend will continue for years to come. This past season, the team's first three selections were all Swedes, a noticeable trend. In fact, since 2010, the Red Wings have drafted 21 players from the country, with 2015 being the lone year in which they did not select one.
Sweden has given Detroit much more than all-time great players and promising draft picks. This season the top hockey league in the country, the SHL, is essentially fostering the team's young talent. That talent includes Jonatan Berggren, Moritz Seider, Joe Veleno, Albert Johansson, Lucas Raymond, Albin Grewe, Theodor Niederbach, and Malte Setkov, among others. They are thriving.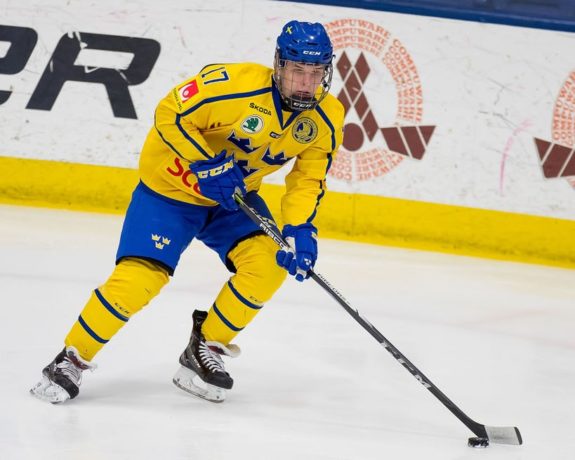 Berggren has impressed the most, and has 20 points on five goals and 15 assists in 18 games. Raymond, this year's first-round draft pick, is also commanding attention, logging five goals and seven assists. The 18-year-old has two more points in 19 games this season than he had in all 33 games he played in last year.
Seider, a 2019 first-round pick, is also highlighting his potential in the SHL. He has compiled seven points on two goals and five assists in just eight games, and has the eighth-most points for Rogle BK, despite being just one of two teenagers on the team. He recently decided to skip World Juniors in lieu of remaining in Sweden, and will continue his development.
Niederbach amassed 35 points in 19 games on Frolunda HC's U20 team earlier this year, and is earning high praise from the organization.
Indeed, Sweden has given us a lot to be thankful over the last three decades or so, and it seems to be the gift that keeps on giving.
No. 1: General Manager Steve Yzerman
First, he was 'The Captain,' and now he's the GM.
Yzerman has repeatedly asked for patience from the Detroit faithful, but Hockeytown can hardly contain its excitement. The prodigal son returned after turning the Tampa Bay Lightning into perennial Stanley Cup contenders, inheriting a team saddled with under-performers playing on ugly contracts.
Much like his first season in 1983, when he recorded 87 points in 80 games at just 18 years old, Red Wings fans believe Yzerman will once again make the team relevant. Take, for example, a few of his major moves in just one season at the helm:
Shocked the hockey world by taking Seider sixth in the 2019 draft, a move that already seems to be paying dividends.
Traded for Rabby Fabbri, who finished fourth on the team last season in both points and goals scored. Fabbri was re-signed on a team-friendly two-year deal with an annual cap hit of $2.95 million.
Traded Mike Green, to Ken Holland in Edmonton no less, for a fourth-round pick. That pick was used on goalie prospect Jan Bednar.
Traded Andreas Athanasiou, again to Holland, for Sam Gagner and second-round picks in both 2020 and 2021. He flipped this year's pick to the LA Kings and drafted Niederbach and Sam Strange. Athanasiou, meanwhile, remains an unrestricted free agent without a deal.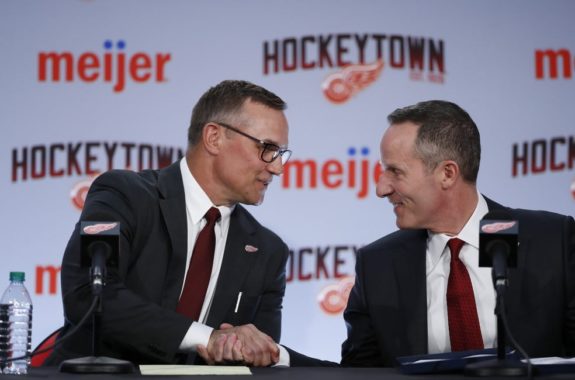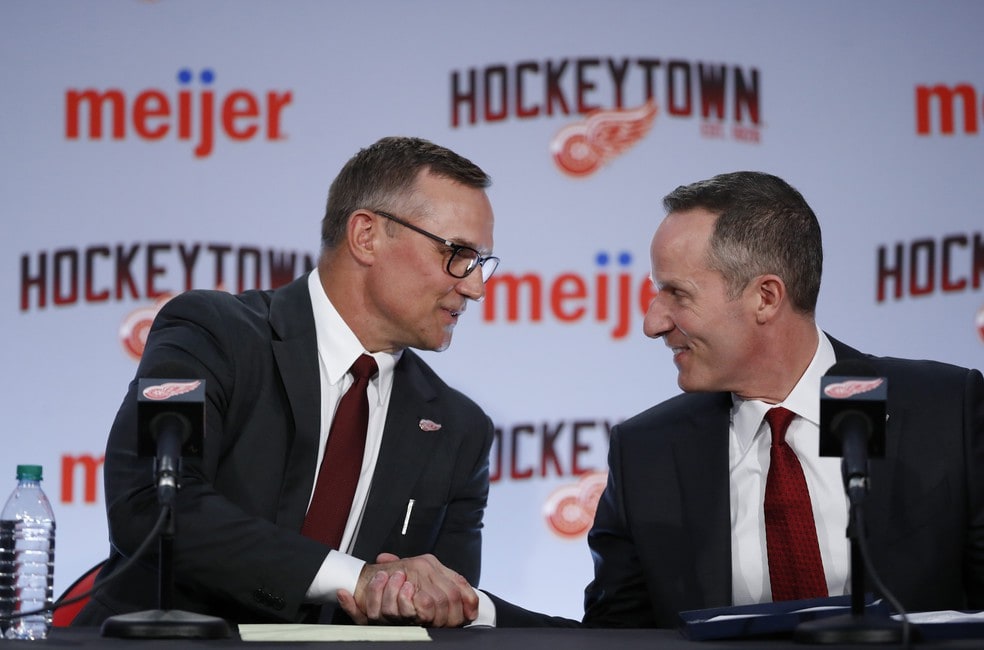 Sure, not everything Yzerman touched turned to gold. But even the deals that failed to produce any sort of positive result, such as trading for Brendon Perlini or signing Valtteri Filppula, had little negative impact on the club. Prospect Alec Regula was dealt for Perlini, and Regula had a monster season in the OHL last year. Filppula was incredibly disappointing, recording just 21 points and a -42 plus/minus rating in 70 games. That said, his signing wasn't an obscene handout, rather, it was two years, $6 million, and a modified no-trade clause for the upcoming season (eight-team no-trade list).
At the end of this season, the Red Wings will have $46 million free in cap space, and may be able to spend unlike anything we have seen in recent memory. This, of course, is with a cupboard stocked full of talent.
That, indeed, is something to be thankful for.
What are you thankful for?
Comment Below.
---
---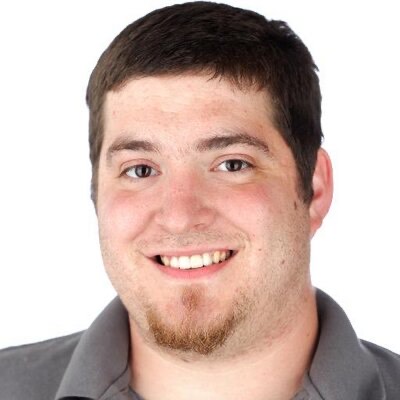 A die-hard hockey fan in the desert, and proud Iowa State alum. Detroit Red Wings and Arizona Coyotes contributor for The Hockey Writers.