Christmas in July!  It's a great concept usually celebrated by those in the southern hemisphere when winter falls in the 7th month of the year.  The big ol' jolly fat man in the red suit and white beard, we know as Santa Claus, by some unfathomable miracle, squeezes his rotund rear down chimneys to bring presents to all the little kids.
But this summer the Philadelphia Flyers have to worry about a different type of "clause": the amnesty clause. The team is allowed to essentially buy-out two players on the roster to wipe the contracts off the books.
In an article published a few days ago on Puck Daddy, Greg Wyshnyski brought up the idea of the Flyers using a least one amnesty clause on Ilya Bryzgalov.  That's right!  The goalie they paid a boatload of cash for in the offseason and hasn't yet to looked like the messiah between the pipes, could be bought out this summer.
But there are other players on this team who deserve to be mentioned in amnesty clauses WAY before Bryzgalov.  Here are a few candidates the Flyers might want to look to buy-out.
Danny Briere – $6,500,000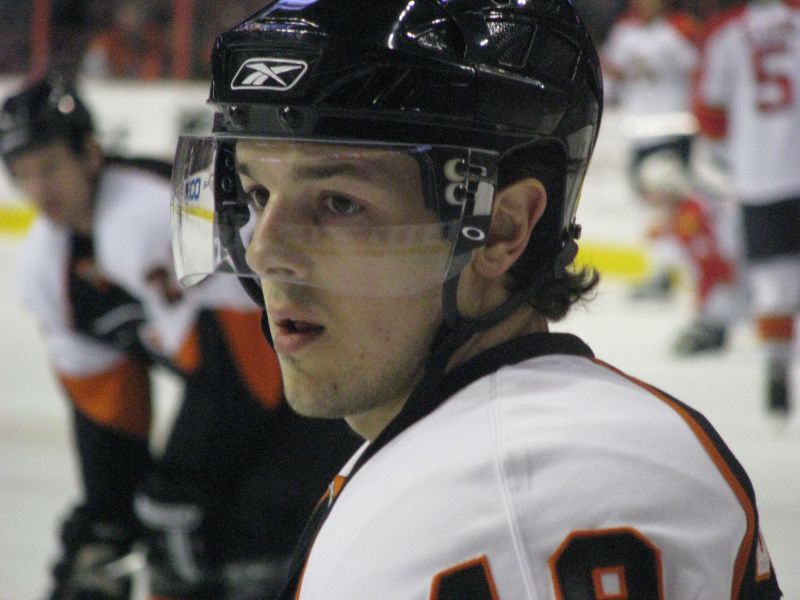 When he hit free agency after the 2006-07 NHL season, Danny Briere wanted to be in Philadelphia.  He even took less money than what other teams were offering to play in the City of Brotherly Love.  He showed his offensive capabilities early in his Philly career, but year after year his point production has continually decreased.
He's still a machine in the playoffs, but the Philadelphia Flyers can't afford to pay a guy $6.5 million to ONLY show up in the postseason.  At 35 years old, he's certainly had some wear and tear on his body, contributing to a decent amount of injuries over the past few years.  He also carries with him a no-trade clause, which further hurts the chances of management getting rid of him.
With two years left on his contract, it would be in the best interest for the Flyers to do away with the anchor that is Danny Briere's contract.
Andrej Meszaros – $4,000,000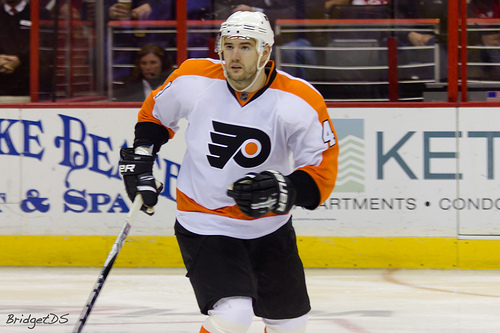 Paul Holmgren truly loves to trade away 2nd round draft picks.  It's no secret.  So when Homer traded a 2nd round pick in 2011 for Andrej Meszaros, you could say the Philadelphia Flyers faithful weren't all that shocked.  In fact, deep down inside, they were a bit pleased.
Meszaros was a workhorse who showed flashes of offensive consistency in Ottawa before being dealt to the Lightning where his numbers started to drop.  He was also considered an "iron man".  He played 81+ games in 4 of his first 5 NHL seasons.  But then the injury bug hit.
After experiencing a full season in the NHL, Meszaros just hasn't been able to stay healthy.  He's had reoccurring injuries that have only allowed him to play 11 NHL games this year.
Furthermore, his play n those 11 games hasn't been all too appealing.  Mental lapses, giveaways in the offensive and defensive zone, and all-around play (which has left much to be desired), have made Andrej Meszaros a prime candidate for an amnesty clause.
Chris Pronger – $4,935,714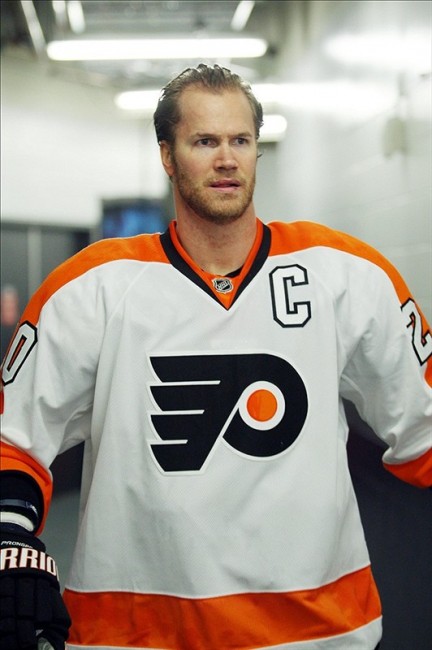 The idea has been thrown around that Chris Pronger should be amnestied because he will never return from his injury.  In all likelihood, that is probably true.  It is a wasted contract and Chris Pronger will probably never step foot in the NHL again.  Under the rules of the CBA, amnesty clauses cannot be used on players on long-term injured reserve.
Barring some miracle that Pronger gets healthy and is cleared to play, chances are the future hall-of-famer will be sitting at home collecting his paycheck.
However, in the case that he does, amnestying Pronger is more a move to help Ed Snider's financial issues than help the team's chances of using that money to get a more useful player.
Hockey's a business.  I get it.
But with Pronger being out for the remainder of his career, the Flyers could simply place him on the long-term injured reserve like they have been doing for the past two seasons.  His cap will not affect the team's overall cap, but he will still get paid his money.
Although Ed Snider's wallet may be a bit lighter than normal if the Flyers choose not to amnesty Pronger, it is probably a smart idea to let him sit on LTIR for the remainder of his career and use the extra cap space elsewhere.
But hey!  It's Ed Snider's team….and money.  Not mine.
Ilya Bryzgalov – $5,666,667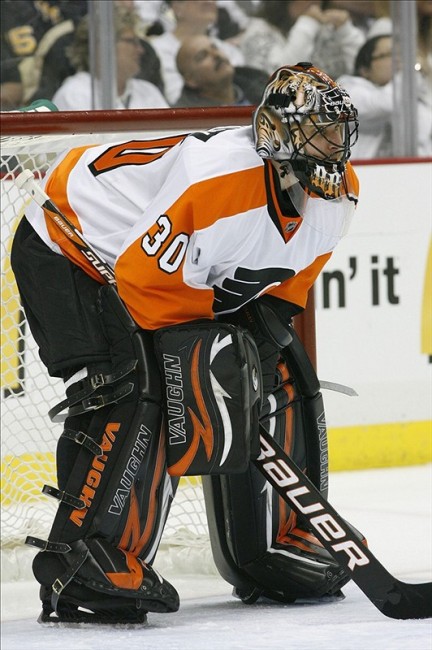 Where would we be if there wasn't some kind of goalie controversy in Philadelphia?
There was so much promise.  There was so much hope.  There was so…much…money.
Now there are so many questions.  There is so much disappointment.  And there is still so…much…money.
Paul Holmgren and Ed Snider wanted to end the Flyers' stigma of "never having a number 1 goalie" once and for all by throwing the kitchen sink at Ilya Bryzgalov.  For Bryzgalov not to produce numbers of a first-string goalie is a slap in the face to the Flyers brass.  But can you blame Bryz?
He went from a strong, defense-first team in Phoenix, to a more offensively gifted team with less defensive presence in Philadelphia.
As I've said time and time again, your goalie is only as good as the defense in front of him.
Sure the Russian netminder is getting a hefty paycheck to stop pucks, but he can only do so much.  Be that as it may, even when healthy, the Flyers defense has always played mediocre, at best.  Bryzgalov hasn't really been given many chances to look like a premier goalie in the league with the blueliners the Flyers have.
After pulling so hard to pry Bryzgalov from the Coyotes, for the front office to buy him out after just 2 years will just look very bad on the part of Holmgren, Snider, and company.
Having said that, Bryzgalov does hold a lot of weight in his 9-year, $51 million dollar contract.  If they were to amnesty him, maybe they could use that money to acquire some legitimate defenders and possibly make Steve Mason look like the Calder winning goalie he was circa 2008-09.