The San Jose Sharks have six out of a possible 16 points through eight games in 2020-21 after two games each versus the Arizona Coyotes, St. Louis Blues, Minnesota Wild, and Colorado Avalanche. They have scored 20 goals and given up 31 in their eight games. In 2019-20, goaltending was a big problem for the Sharks as they finished 27th in goals allowed per game. To help fix this issue, the club acquired Devan Dubnyk and hoped for a bounce back from Martin Jones.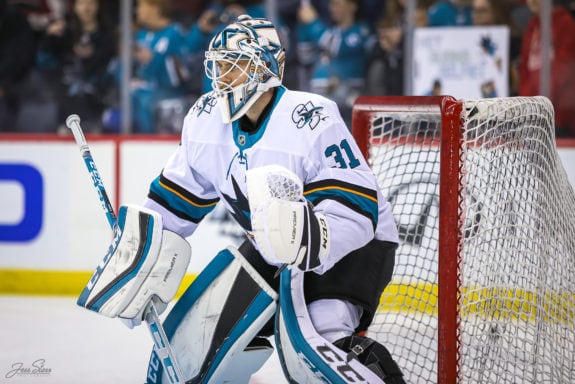 So far this season, each goalie has started four games. This is a small sample size, but in a 56-game season, it's not an insignificant amount. I'll be taking a look at each goalie and the protection offered to them by the team in order to determine if the issues remain the same as they were in 2019-20 or if it is perhaps a different reason for the poor results so far for the Sharks.
In Defense of the Defense
According to Evolving Hockey, in 2019-20, the Sharks defense gave up an expected 2.54 goals per game at even strength, which ranked them 25th in the league. In 2020-21 so far, their expected goals against is similar at 2.52 and rank of 24th. So far, things look very similar on the surface for the Sharks. These results are partly skewed by the 7-3 loss against the Avalanche on Jan. 26, but on the other hand, they have only limited a team to one goal once, which was Jan. 20 against the Blues.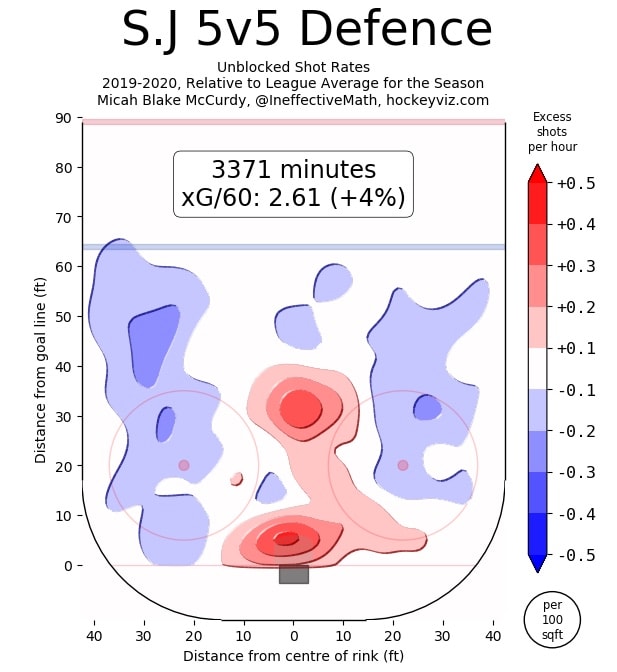 As you can see from the heat maps from Hockey Viz, in 2019-20 the area right in front of the goal and the mid-slot were the areas where most of the shots came from onto Sharks' goalies. This represents a poor defensive structure and very difficult work for any goalie to stop. It is no wonder they had such high expected goals and actual goals against.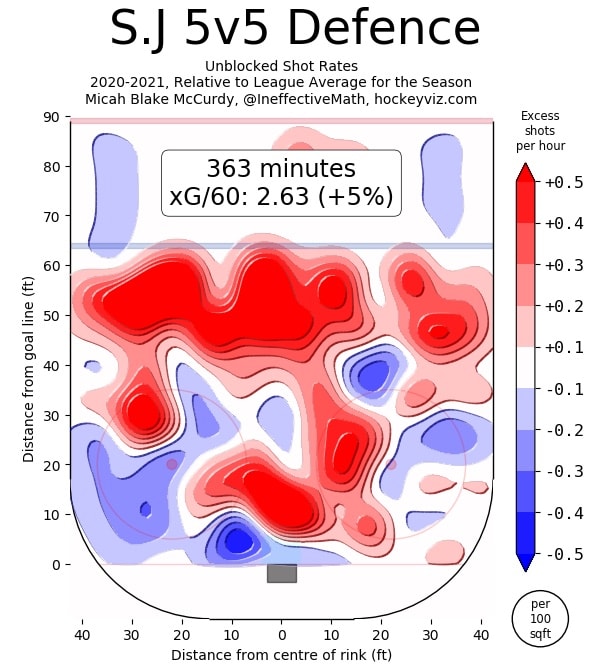 The 2020-21 chart shows some slight improvement. Though there is still a bright red area indicating high shot volume in front of the next, there is some blue there too. There are also a lot of shots coming from near the blue line, which in general are much easier for the goalie. The Sharks are currently 30th in actual goals allowed per game in 2020-21 with 3.88, though as their expected goal rates suggest, they deserve a slightly better fate than that. If they were close to their expected goal rate, they would sit ninth in goals against between the Anaheim Ducks and Florida Panthers.
What About Team Scoring?
Might this early trend for the Sharks be due to who they have played? I think the answer is a resounding 'maybe'. The Sharks have played two teams who have been very offensively stout in the Avalanche and Blues who are ranked fourth and ninth in the NHL in goals for per game. The Coyotes and Wild on the other hand are 20th and 24th, so it probably mostly evens out.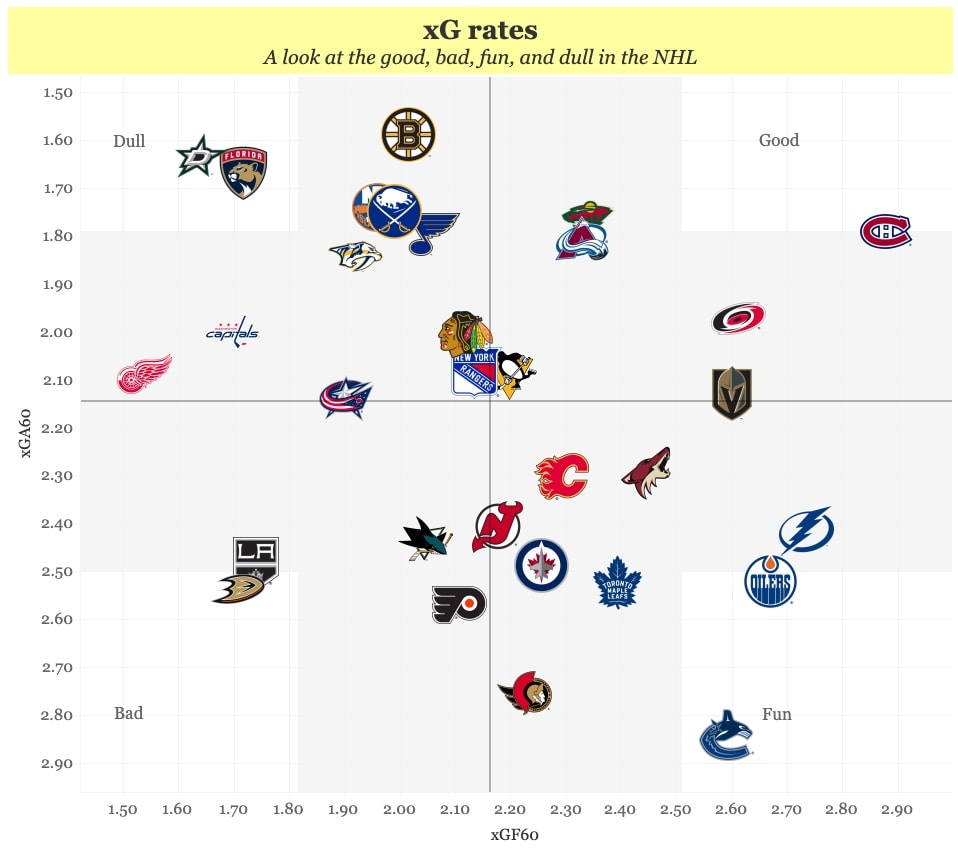 It is going to be hard for the Sharks to win more games than they lose if they continue to live in the bad range of expected goals rates as seen in the image. The expected goals rates are expected goals against per 60 minutes plotted against the expected goals for per 60 minutes. The Sharks' saving grace so far is that they have yet to play the Ducks or Los Angeles Kings, who are currently worse than the Sharks are in expected goal differential, though they will have to play the Vegas Golden Knights, who are currently the class of the division.
What About the Goalies?
Both Devan Dubnyk and Martin Jones have appeared in five games and started four. Neither has been particularly great as Dubnyk sports a .902 save percentage (SV%) at all strengths and a 3.23 goals-against average (GAA), while Jones has a .871 SV% and a 3.91 GAA. Digging a little deeper, we can analyze the workload of both netminders and what their expected goals are.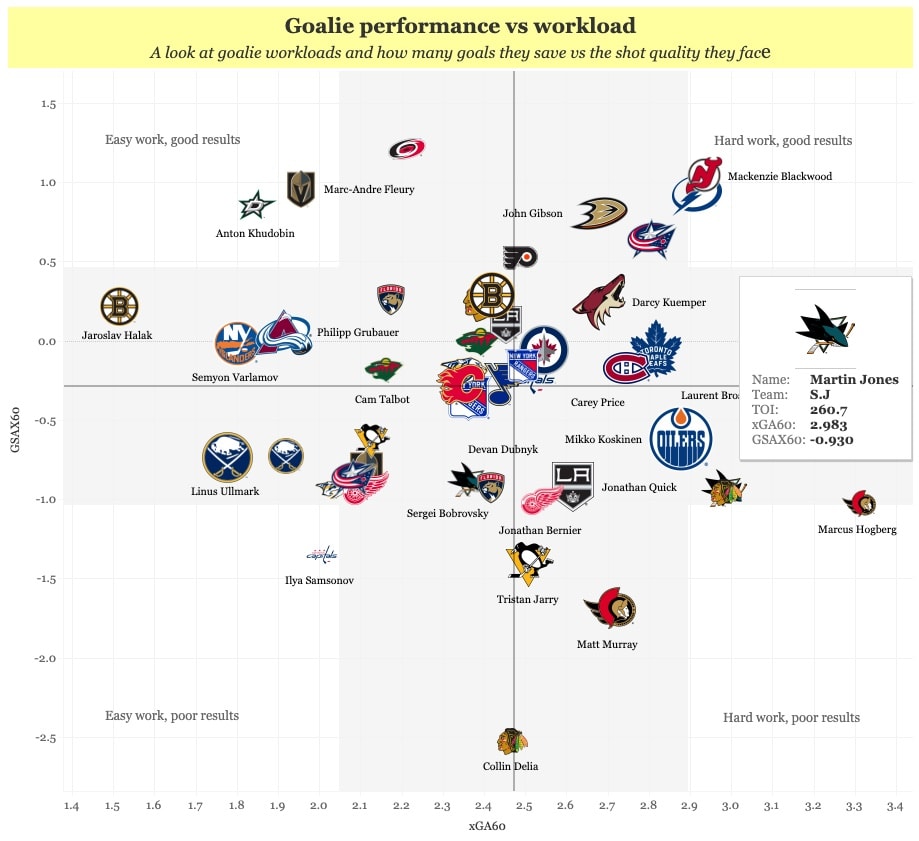 The above image from Charting Hockey gives a nice visual of each Sharks' goaltender with respect to the rest of the league. Jones has had the harder workload, though has poor results. According to Natural Stat Trick, what is really dragging Jones down is his penalty kill numbers. Jones only had 1.56 expected goals against while on the penalty kill, but has allowed four goals. At even strength, Jones has given up 12 goals while he has been expected to give up a similar 10.82. Penalty kill saves and goals are the most volatile and most likely to flux, so it is reasonable that Jones could improve significantly there.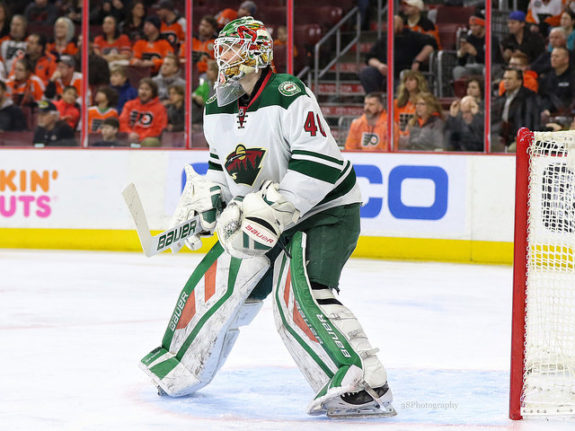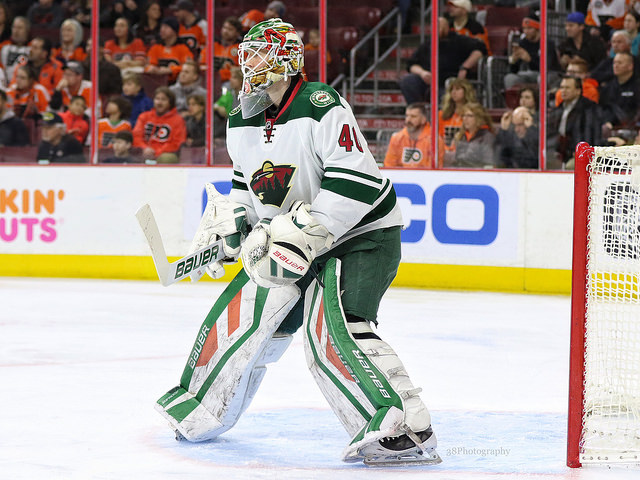 Jones was also on the hook for five goals against the Avalanche so that really skewed his numbers. He had a great game against the Blues on Jan. 20 and was not bad against the Coyotes on Jan. 14. Jones has the only three for the Sharks'. It would seem that he currently has the upper hand with respect to the current timeshare in net. Dubnyk for his part has looked good at times and really bad at times, not unlike Jones. Under the hood, Dubnyk's problems appear to be more at even strength as he has let in five more goals than expected. Dubnyk has been really good on the penalty kill only giving up one goal, while having 2.63 expected goals against.
What is Next?
I would expect the goalies to continue to share the net until one has several good games in a now. Even then, I doubt either goalie will get more than three games in a row and I would expect a split on back-to-back games. Head coach Bob Boughner seems dedicated to playing a better defensive system and the Sharks were much better in their second game against the Avalanche. In that game on Jan. 28, they had 2.23 expected goals against and 1.46 expected goals for. That kind of ratio is not unmanageable.
The Sharks had the best penalty kill in the NHL in 2019-20, which has been the main weakness for Jones. If the penalty kill can limit scoring chances as they did last season and Jones' penalty-kill save percentage can return to near league average, it is reasonable to think the Sharks could sneak into that fourth spot in the division. At this point, climbing out of the cellar is the top priority.
---
---