Milan Hejduk first joined the Colorado Avalanche in the 1998-1999 season after being a fourth round draft pick of the then Quebec Nordiques.  Hejduk would play his entire NHL career without ever wearing another NHL uniform.  Over 1000 games, more then 800 points, a 50 goal season and a Stanley Cup championship suggests the Avalanche should retire his #23 jersey.
Retired Jerseys
The Avalanche have retired several jerseys over the past 14 years or so and these names would have made a killer line combination in the early 2000s.  After winning his first cup in 22 seasons the Avalanche retired the #77 of Ray Bourque after only playing a season and a half in Denver.  Next the Avalanche retired the #33 of Patrick Roy who is arguably the best goaltender to ever play in the NHL whom lead the Avalanche to two stanley cups.
After this, it was 6 years before the Avalanche retired another jersey number.  This time it was the #19 of "Super" Joe Sakic.  His jersey was retired in October of 2009.  A couple yeras after this the #21 of Peter Forsberg rose to the rafters.  Last, but certainly not least, the Avalanche retired the #52 of defenceman Adam Foote who had two different stints in Colorado over his Career.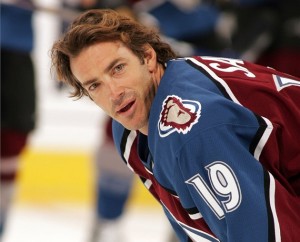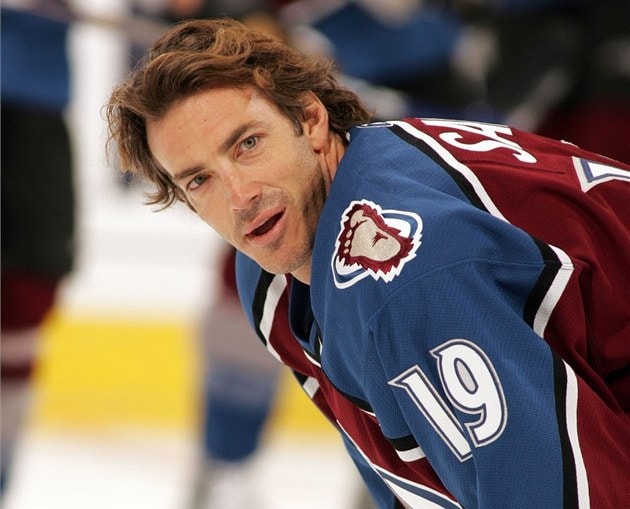 Hejduk's Stats
When Hejduk retired he had played in 1020 NHL games including 112 playoff games.  All of these games were played as a member of the Colorado Avalanche, all of these numbers would have been higher if not for the full lockout season of 2004-2005.  It is unfortunate that when Hejduk was up for a new contract prior to the 2013-2014 season the Avalanche organization decided they did not have a place for the seasoned veteran and never offered him another one year contract.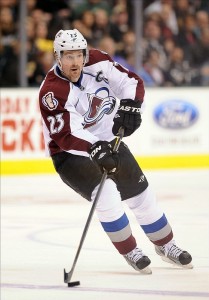 Other Accomplishments
Hejduk had his best season in point production in 2002-2003.  50 goals combined with 48 assists gave Hejduk 98 points in a season that lead to him winning the Maurice "Rocket" Richard Trophy for top goal scorer that season.  This was two years removed from winning the Stanley Cup with the Avalanche in 2001.
From 1995 to 2011 the Avalanche only had two captains, from 1995 to 2009 it was Sakic.  Then from 2009-2011 it was Foote.  When Foote retired it was Hejduks turn.  Hejduk captained the team during some of its roughest times he only wore the C for one season.  However, to be added to a short list that just features Sakic and Foote that is an accomplish worth discussing.
In March of 2000 in a game aginst the Dallas stars Hejduk scored a goal in overtime that secured two points for the Avalanche.  As sweet as the goal was with a two drag to the center of the ice, it was Hejduks celebration afterward that everybody remembers.

Should 23 be Raised?
Hejduk has made a strong case to have his #23 jersey raised to the rafters along side his five teammates jersey that reside there.  Very few players spend there entire career with one team, even fewer play an entire career with one team and play over 1000 games.  Hejduks production in those 1000 games shows, despite some of the Avalanche toughest seasons he continued to produce.
Hejduks jersey should be the sixth jersey retired by the Colorado Avalanche but now that it has he has not played in the NHL for two whole seasons it may not happen.  If the Avalanche do retire #23 it will be the last jersey they retire for probably at least 15 years.  Only time will tell.
I am a University of New Mexico journalism student who has been watching NHL hockey since 1996 and I started playing hockey myself in 2003. I have covered both college soccer and volleyball in the past and I also contribute to a NASCAR news website.