There are questions as to whether or not the Edmonton Oilers depth is strong enough. After losing players like Anton Slephyshev, Iiro Pakarinen, and trading Patrick Maroon and Mark Letestu, it's clear they need to sign a forward or two. But, if you look at their defense, even with almost everyone coming back to the team, their blue line may not be good enough. Oscar Klefbom did not have the year fans expected and Adam Larsson was steady but was rocked by personal issues. Darnell Nurse took a big step forward as did Kris Russell but Matt Benning didn't make a sizeable next step and Andrej Sekera is now a defender the Oilers need to keep a close eye on to see if he's going to help the team or hurt them with his larger salary and attempt to rebound from an injury that affected his entire 2017-18 season.
In our continued look at options for the Edmonton Oilers this season, we wonder what if the Oilers should be considering adding to this blue line group?
Some may argue the team needs a top-two and should consider trading a variety of assets to obtain one but what if the team chose depth? What if the team chose someone like Brandon Carlo out of Boston?
Related: Should Oilers Go for Jeff Skinner?
Why Is Carlo Available?
The honest and simple truth here is that Carlo may not be available. He's a depth defender on the Bruins roster that offers some interesting skills as a defensive-defenseman but more than that, he's young, on his entry-level contract and Boston's management doesn't really know what they have yet. Trading him could be wise but it could also come back to haunt them. There is a chance he figures out his game and becomes a very valuable asset.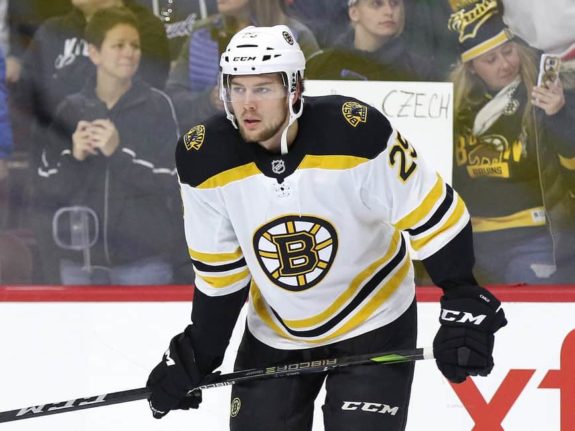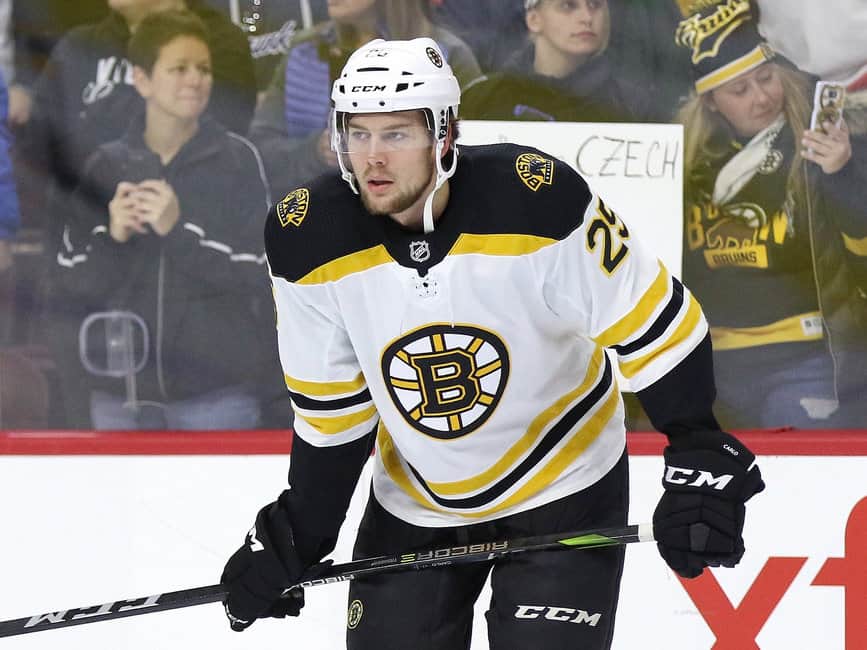 But, this uncertainty may also make him someone the team sees as dispensable in the place of other more proven talents. If there is trade talk, it is because there are debates about his projection. Boston knows what a player like Charlie McAvoy already is set to become. They know what they have in Zdeno Chara, Torey Krug, Adam McQuaid and Matt Grzelcyk. The same cannot necessarily be said for Carlo, who at the very least raises questions. Do you trade that? Or, do you hang onto it?
How Would Carlo Help the Oilers?
If the Oilers are looking at adding a player like Carlo, it's because they want depth, not top-two help. Many have compared Carlo to Marc Staal: a solid defense-first lefty defenseman, only Carlo is much less expensive and trending upward. Carlo is big — 6-foot-5 and 203-pounds — and likely a No. 5 defenseman who has good speed for his size and penalty killing ability. He can play with veterans, adapt to his playing partners and get himself out of trouble. In many ways, he's a project who is still young, ready to take on a larger role as he develops. Because he hasn't yet fully developed, he can still be a bit frantic in high-pressure situations can be prone to turnovers and may not have the consistency needed to take on the bigger responsibilities. At least not yet.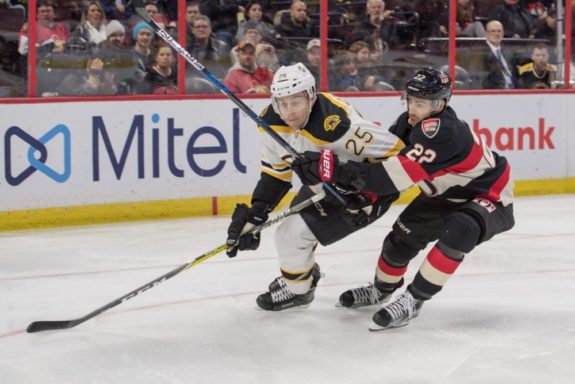 If the Oilers take a look, it could be because GM Peter Chiarelli said he wants young, NHL-ready players who are somewhere between prospect and proven and that's exactly what Carlo is, leaning more towards the side of proven than a prospect. He's not going to score much for you (he had zero goals in 2017-18) but he's a right-handed, right-side defender who can hopefully help kill an opposition's cycle.
What Would a Deal Look Like?
That's a tricky question to answer because it's uncertain whether or not Boston is looking to move him. His 2017-18 season wasn't great and that could lower his value to just a draft pick or another player that fills a need for the Bruins. That said, Carlo is "eager to get back on the ice and grow into the shutdown the defender the Bruins have envisioned he'd be" and they are eager to have him back. That could mean they'll ask a lot more than what the Oilers would be willing to pay for a No. 5 blueliner.